Harbour Brewing Co. by A-Side
Opinion by Richard Baird Posted 11 April 2012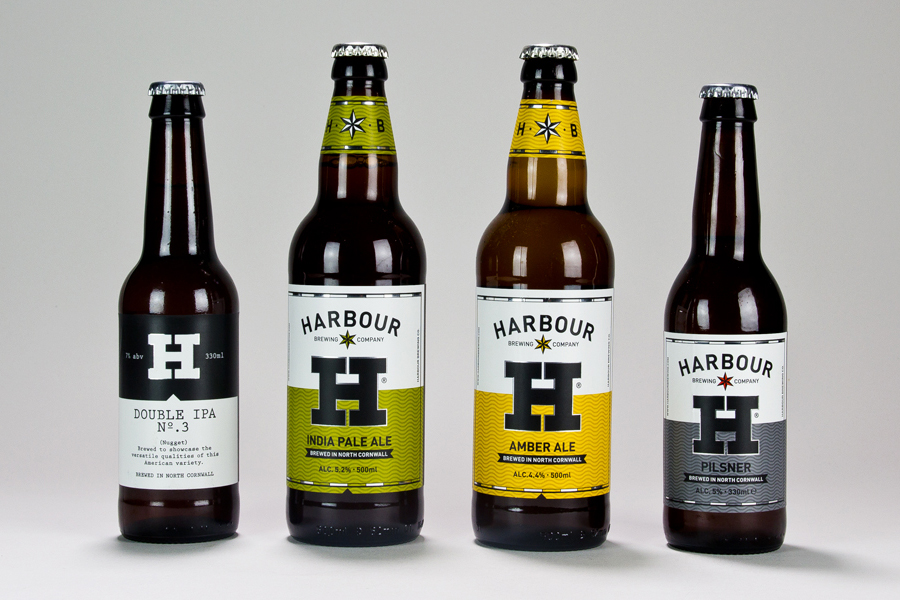 The Harbour Brewing Company is a 'progressive and innovative' North Cornwall based craft brewery run by Rhys Powell and Eddie Lofthouse that was launched earlier this year. Their new brand identity, created by independent design studio A-Side, mixes a nautical theme with bold typography and craft beer cues to capture the brands traditional sense of quality and its creative approach to brewing.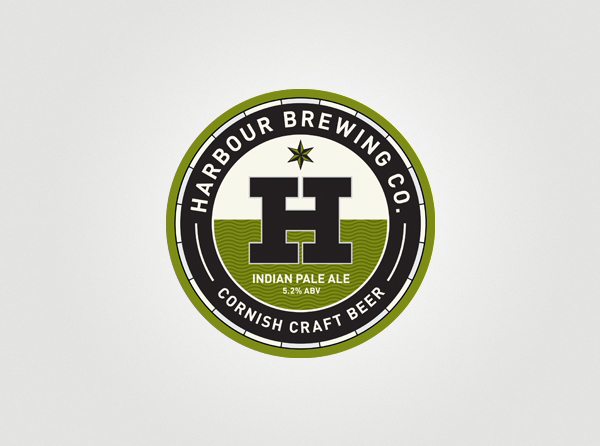 The primary identity has a conventional craft beer sensibility in its contained and disc-like layout but this has been executed with a modern and confident union of sans serif type and geometric detail. Based around a bold slab serif H set on a horizon, the design has a heavy structural aesthetic that carries the qualities of an oil rig or harbour wall and is surrounded by a well spaced and curved typographic solution.
A more detailed, three colour pump clip and bottle label version add to themes through the utilisation of a number of more obvious but classic nautical combination of a star/compass and ocean waves built with a contemporary geometry and mixed line weight that really compliments both the monogram and logo-type. These components have been remixed throughout the website and across the printed collaterals to form an interesting and diverse set of assets that adds variety but not at the expense of consistency. The labels appropriately expand on the identity wrapping it around the bottles and adding a traditional map like edging detail and bold maritime flag-like colour combination that delivers a neat contrast to the dark glass of the bottle while a subtle silver trim gives it a more premium edge.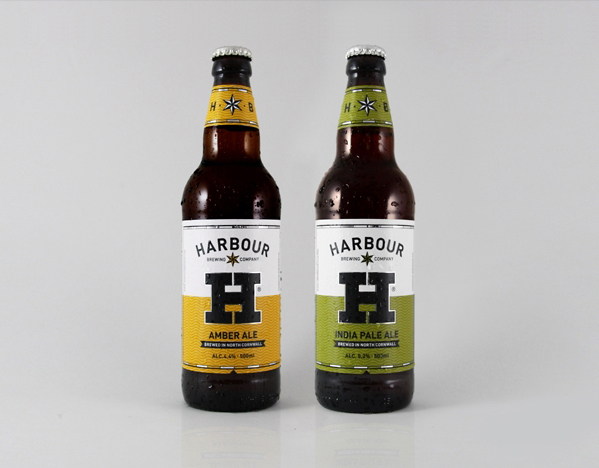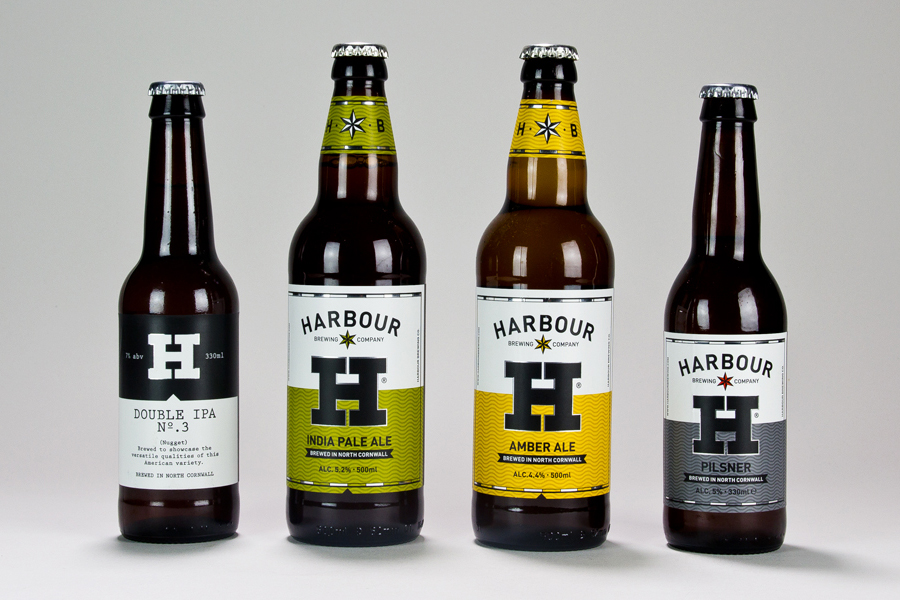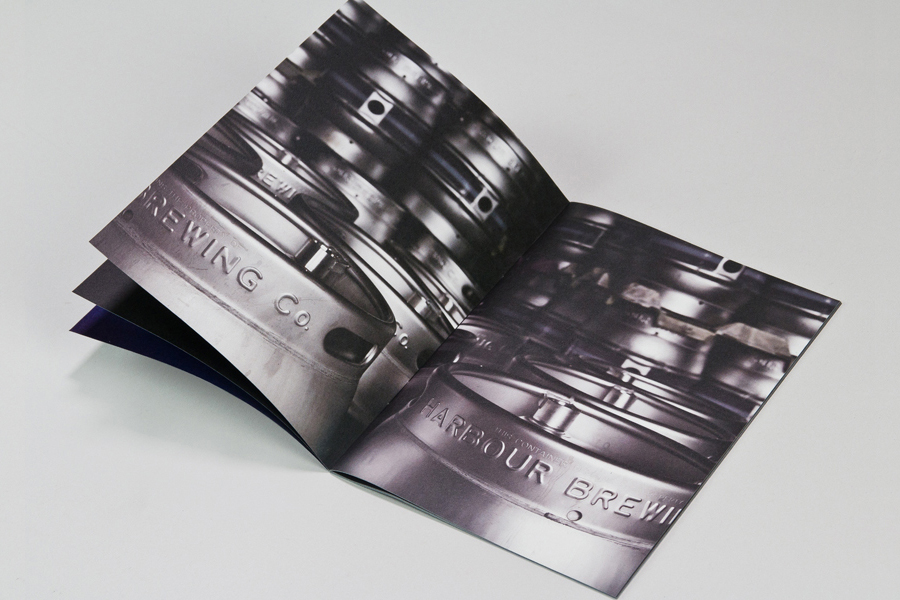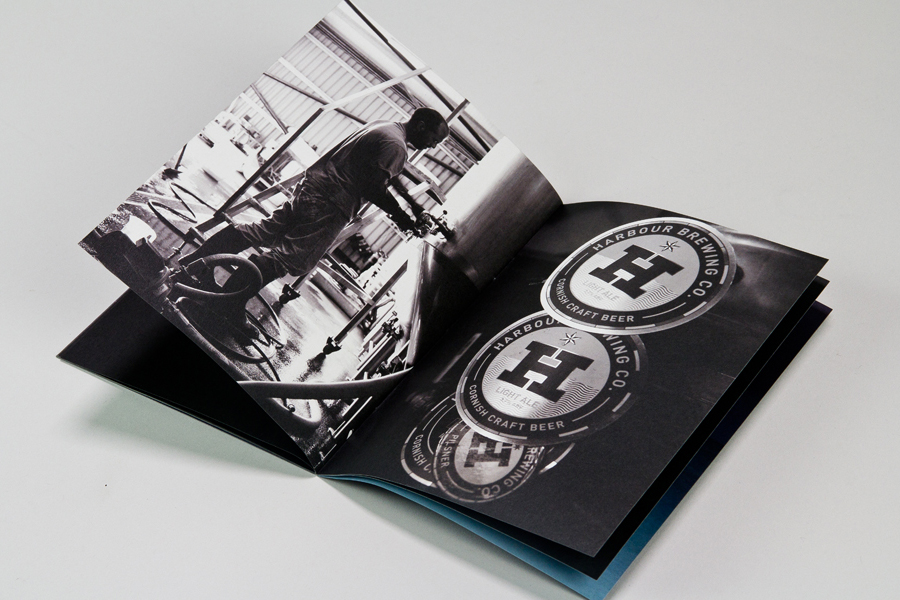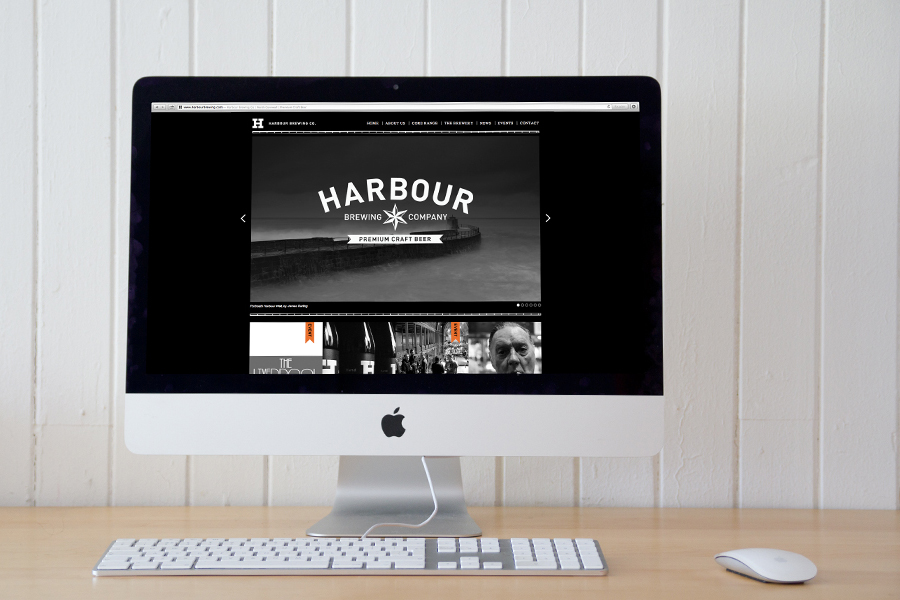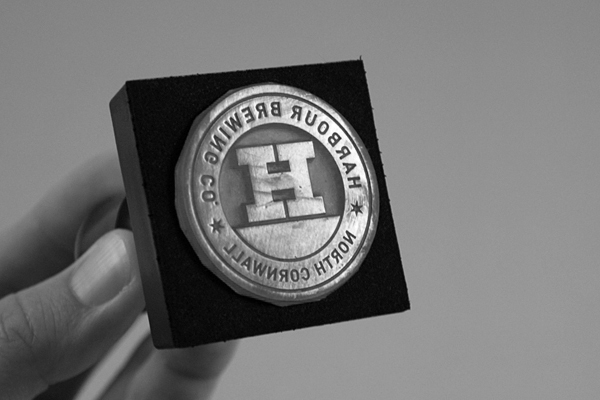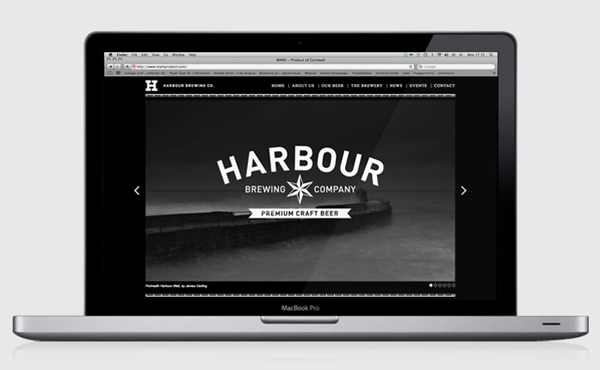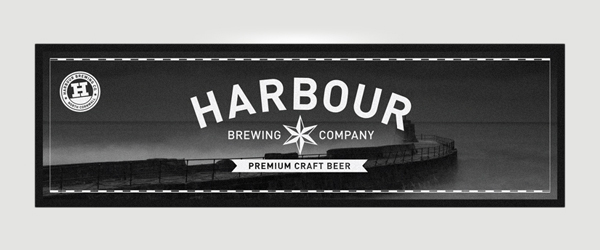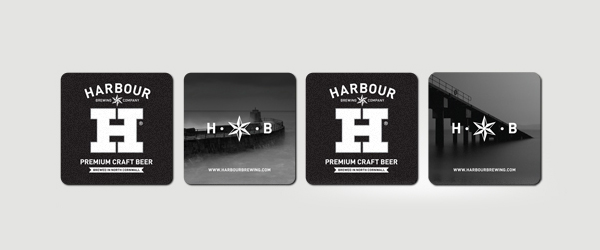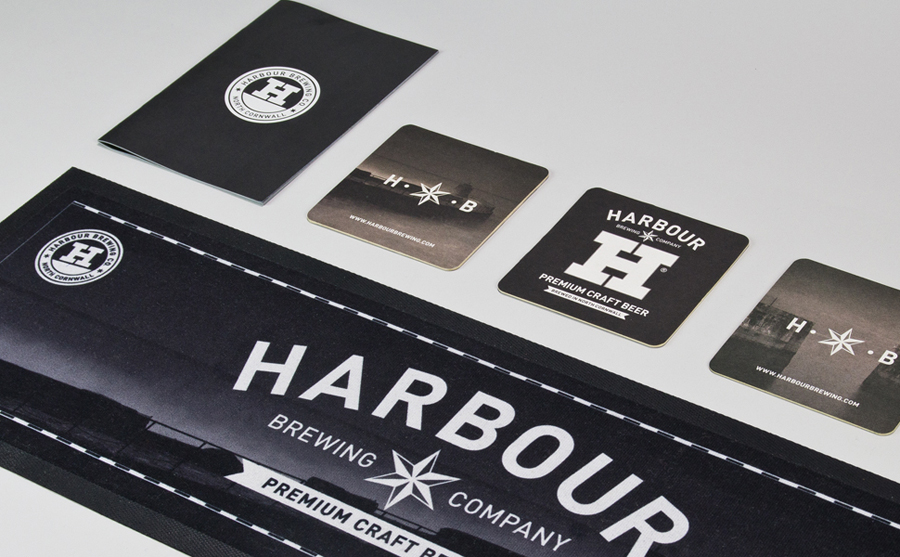 An accompanying set of images, taken with 5 minute exposures by photographer James Darling, appear distinctly atmospheric and introduce a very premium quality to the website and juxtaposes the lightness of the labels. The utilisation of hand stamp, while perhaps a little trendy introduces a layer of craft and additional depth that should work well with bold simplicity of the mark and really highlights the duality of the brand.