Macbeth Media Relations by This Is Studio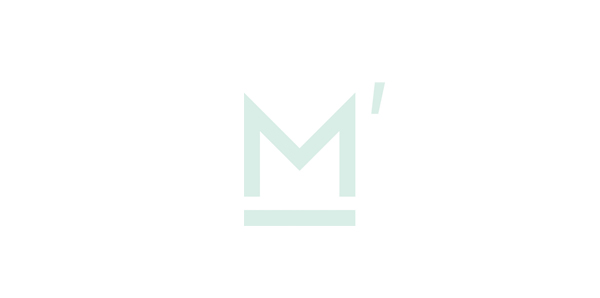 Established in 1989 and originally located in New York, Macbeth Media Relations is a London based specialist PR agency that delivers 'individually tailored strategies' to a small but international roster of singers, musicians, composers and promoters of classical music. Their new visual identity, created by independent design agency This Is Studio, is a nice mix of simple shapes, grid based collateral layouts, utilitarian type, hand finishes and a craft colour palette that works well to contrast and represent a systematic but personal approach.
"Underlining Macbeth's approach is their ability to translate their client's work into quotes in the press. Taking inspiration from this idea of communication between artists and the media we incorporated the inverted comma to create an 'M' marque.
This bold graphic combined with Prestige Elite (a nod to the traditional medium of the writer) communicates Macbeth's focus on clarity, communication with traditional values."
– This Is Studio
For me this identity project delivers an interesting constructivist (art for social purpose) and humanist (personal) duality through the smart union of abstract and geometric form, sharp junctions, square terminals and the consistent line weight of a simple six stroke monogram,  grid-based layouts and the utility of a monospaced slab serif alongside the traditional, practical, tactile and hand finished craft aesthetic of stickers and stamps. It is a union that feels appropriately reflective of both a personal and pragmatic business practice, the classic and contemporary diversity of the performing arts and the communicative bridge Macbeth provides between art and society.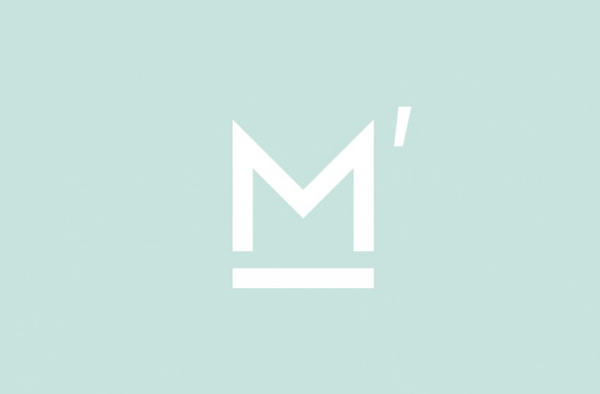 Follow BP&O:
RSS
Facebook
Twitter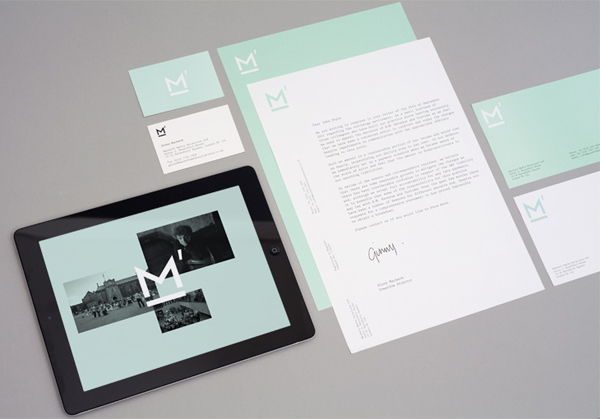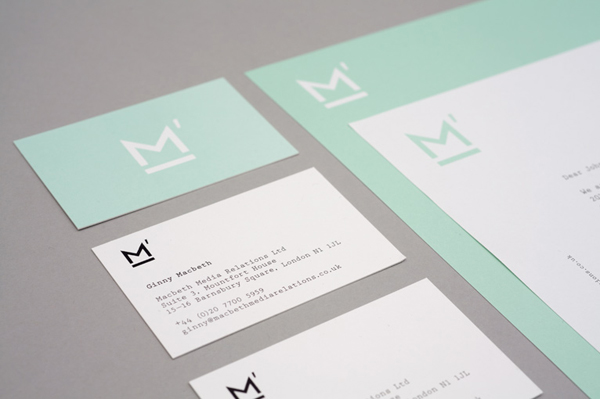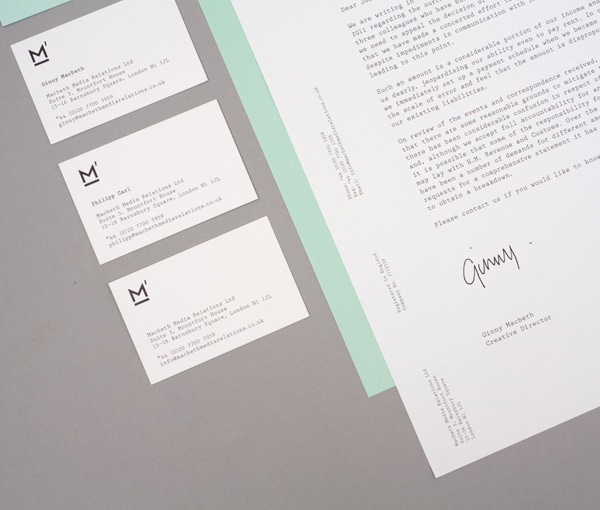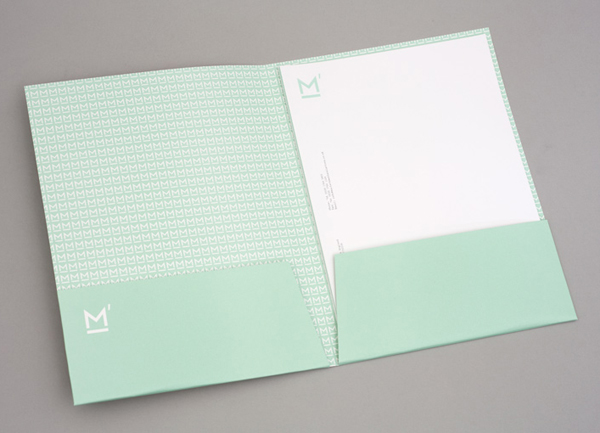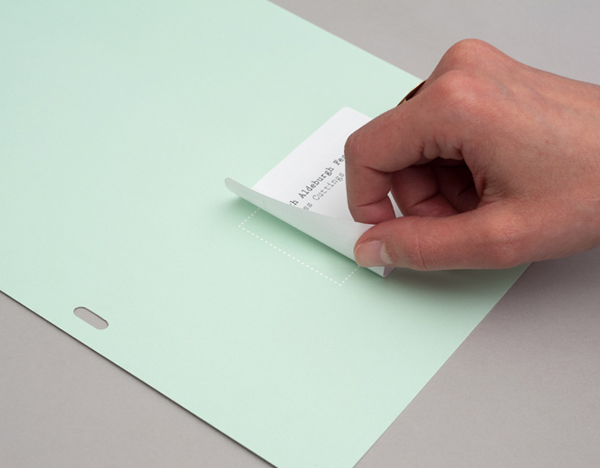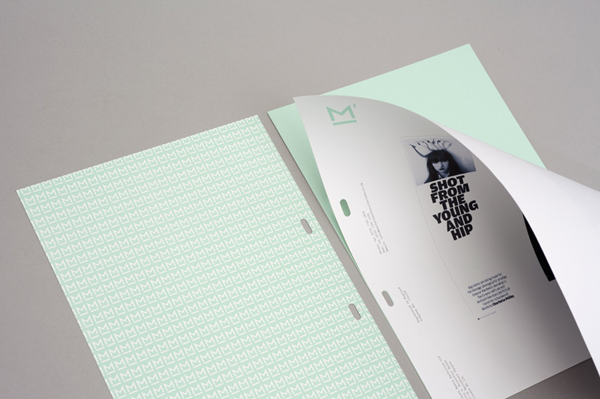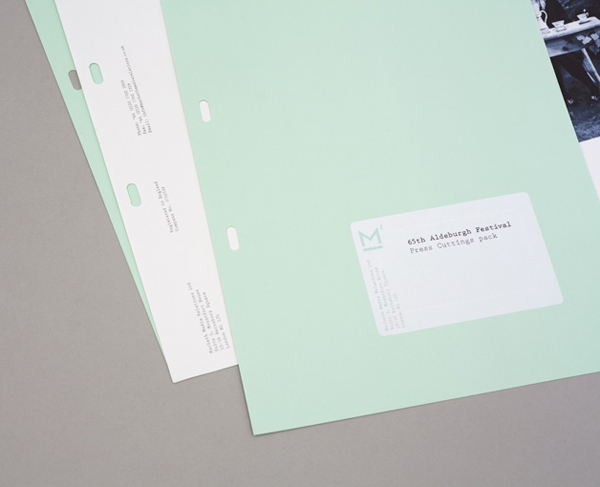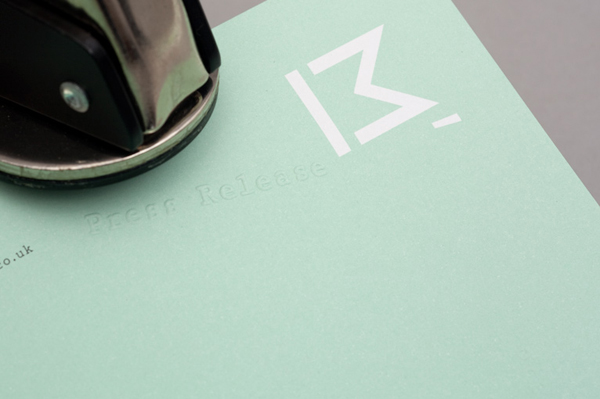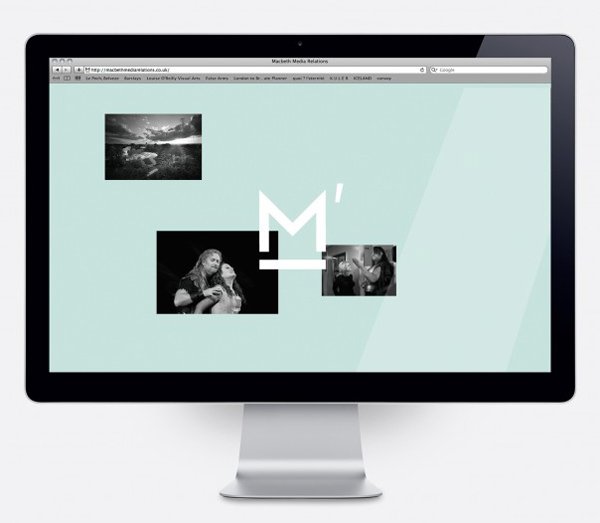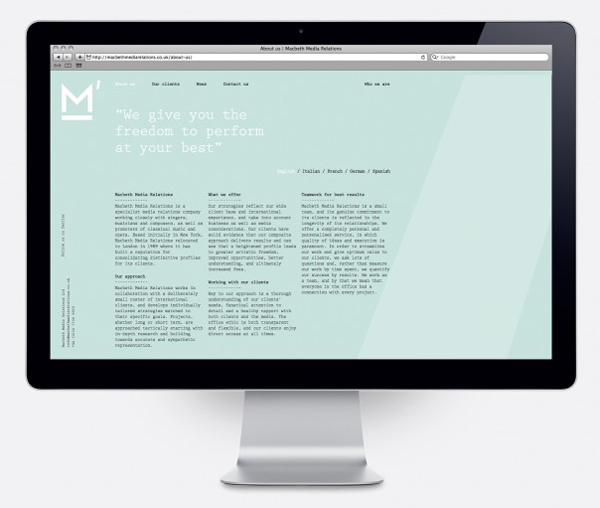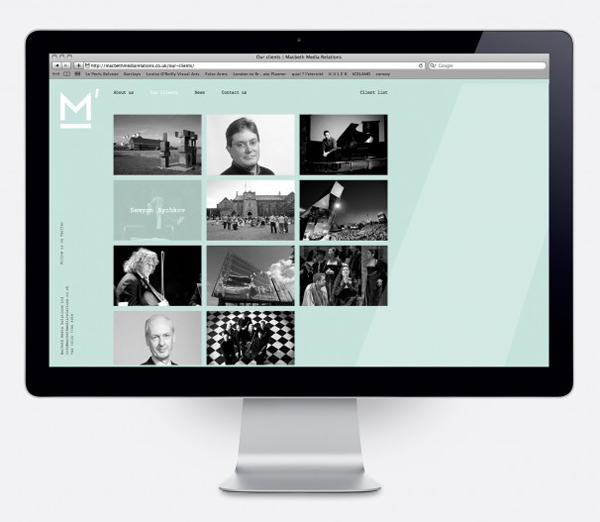 If you liked this then you may also like:
---