Steve Shine designed by Analogue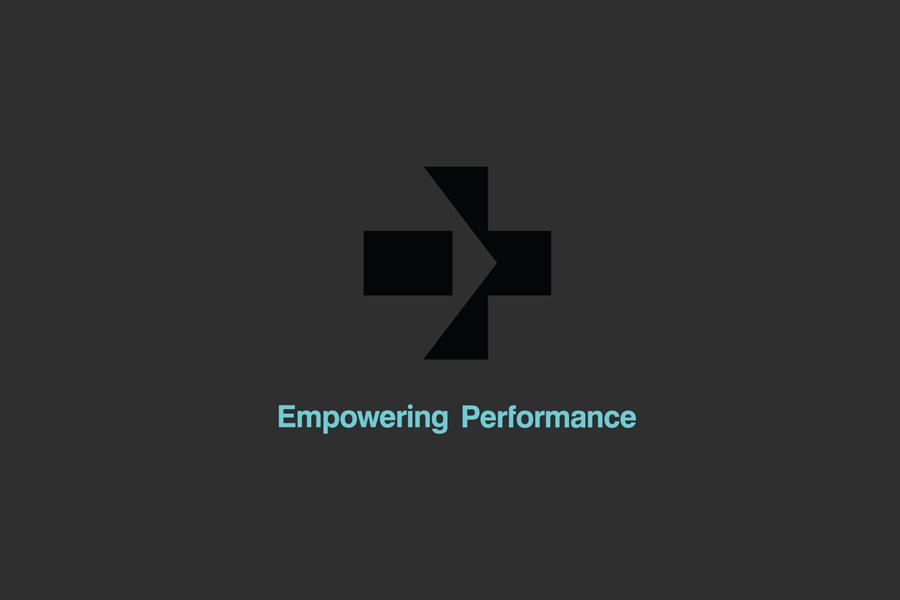 As Managing Director of EDF Energy from 2000 to 2003 and more recently COO of Thames Water, Steve Shine has had a distinguished career in the utilities sector which culminated in an OBE for his services to the water industry in the Queen's Birthday Honours list in 2010. 
Design studio Analogue were approached by Steve to help articulate his 'personal brand proposition' and create a new look and feel to support his new business aspirations. The studio delivered a new visual identity solution that included a logo and stationery set with triplex and foil deboss detail.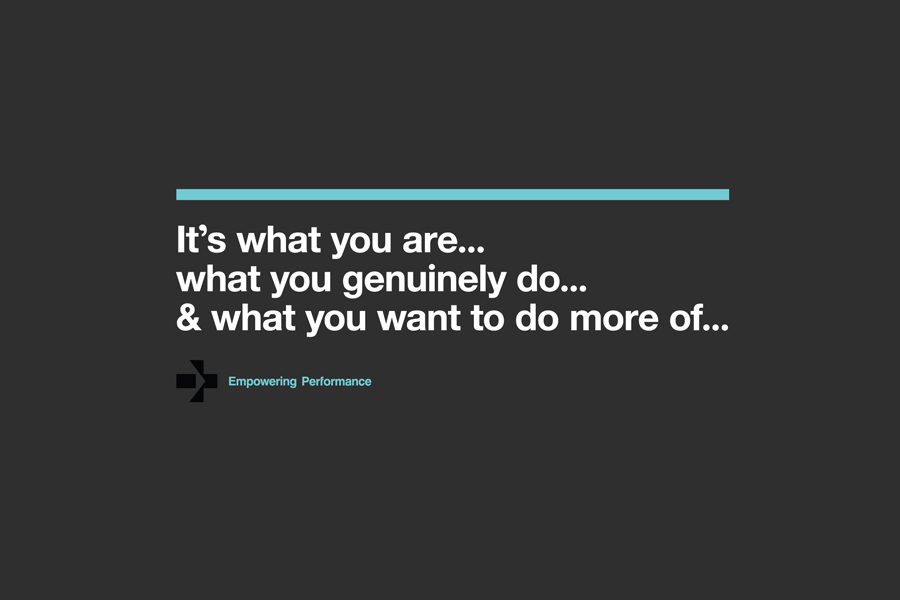 "The Key to the success of Steve's personal brand is being true to who he is and his known characteristics. Through several interviews and desk research we netted down Steve's brand essence to "Empowering Performance". This positive and forward thinking statement was combined with a bold, graphical icon, that encapsulates his progressive and driven nature. Empowering performance, along with the icon take presidence over Steve's name on all stationery, representing that it's not who he is, it's what he does that really matters."
"Steve's business cards are one of his key communication tools. The exterior has an elegant and refined appearance yet it's vivid and electric blue core serves to echo his powerful and positive personality. As well as a producing the visual identity and stationery we provided Steve with a comprehensive brand guideline document that will allow him to easily and correctly apply his identity to all applications across all media."
– Analogue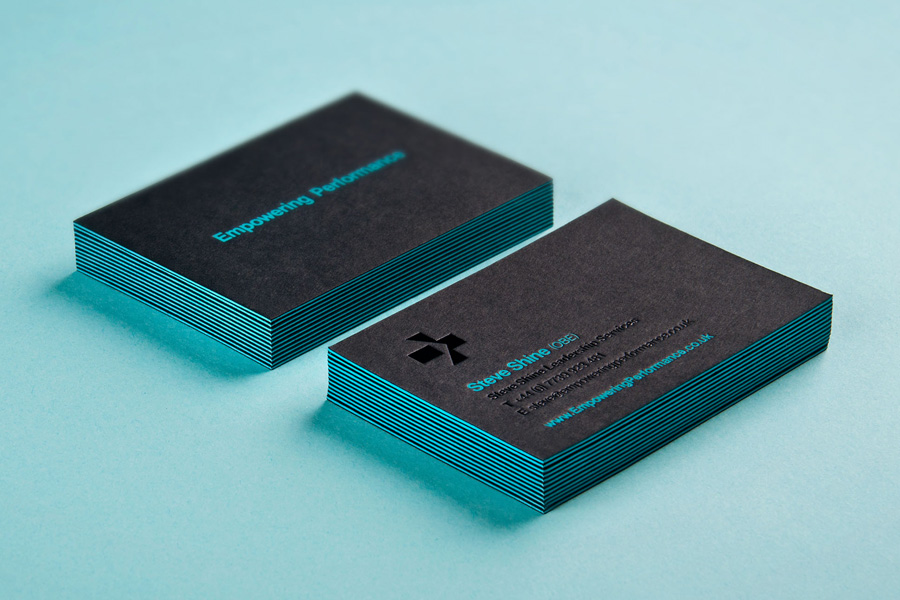 It is a rarity to find strong projects with a decent amount of written insight, Moving Brands sets the bar pretty high but this project by Leeds-based brand specialist Analogue is another solid example. What really stood out for me was the use of negative space within a positive symbol, a neat juxtaposition that works really well to distill the concept of empowering performance and represent internal ideas being positively expressed through a simple, communicative, iconographic form. A neutral but well executed typeface choice, dark colour palette, use of geometry, grids and line details deliver a corporate quality while the blue highlight adds a subtle technological undertone. The deep emboss, uncoated substrate, UV print finish and three ply design of the business card introduce layers of texture and detail that conveys creativity and original ideas.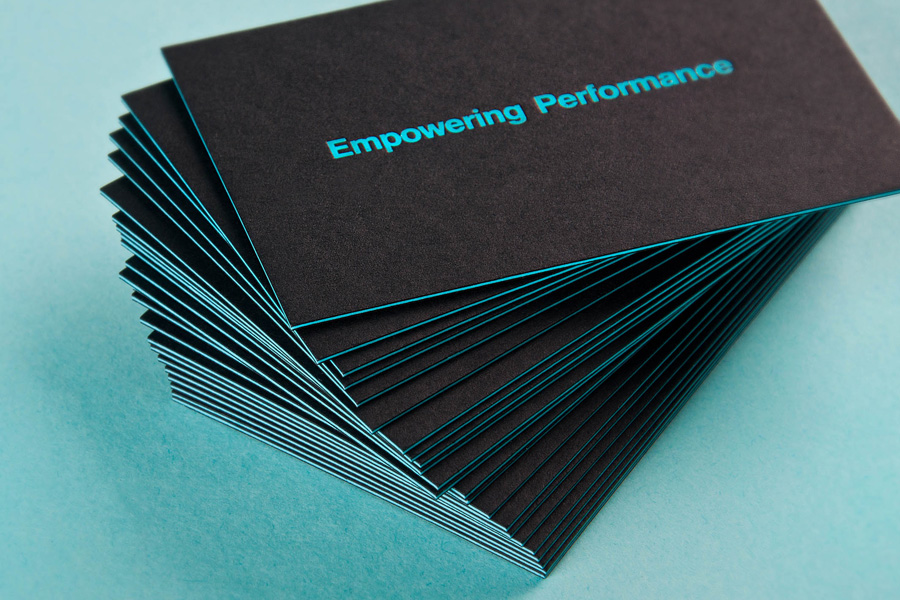 Follow BP&O:
RSS
Facebook
Twitter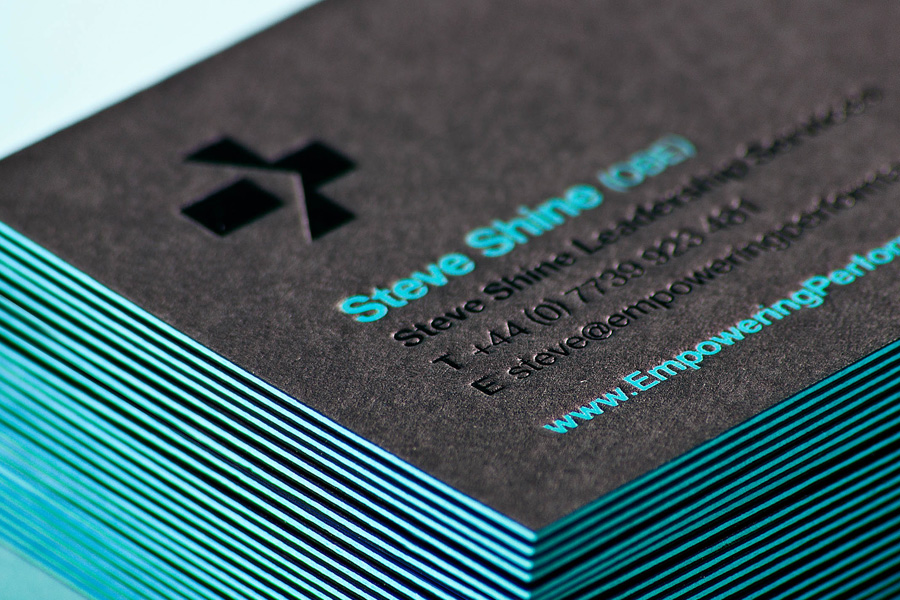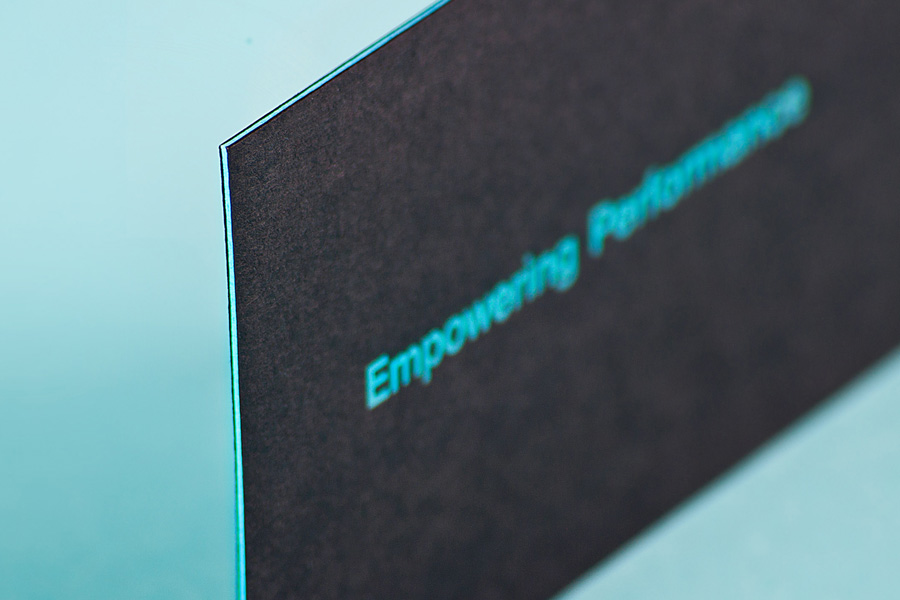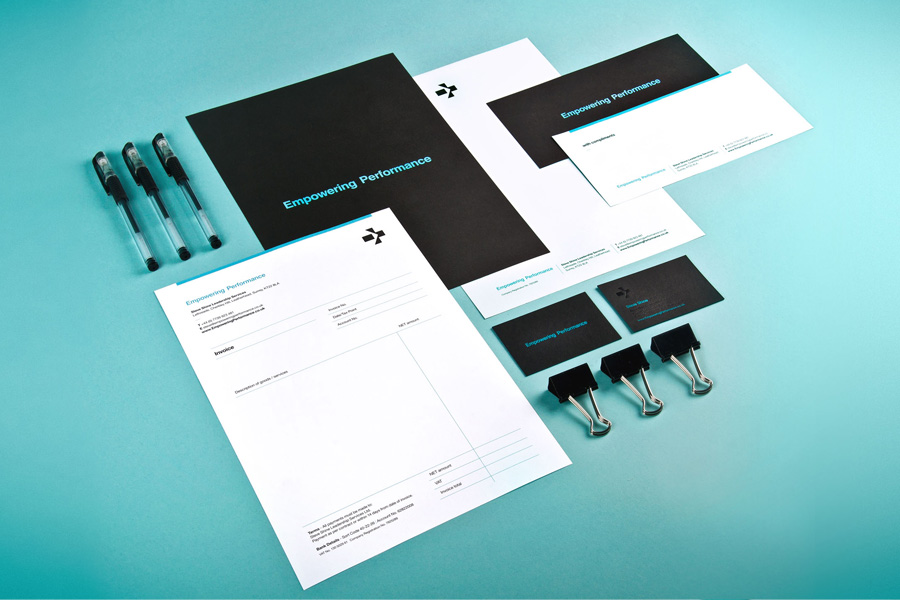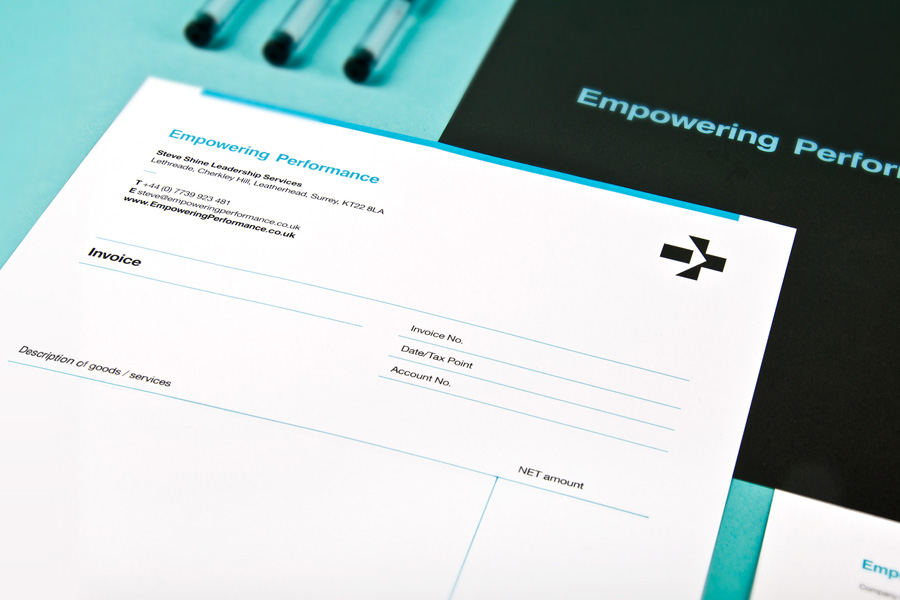 If you like this then you may also like:
---