Lambe & Nieto by Boscos
Opinion by Richard Baird Posted 13 August 2012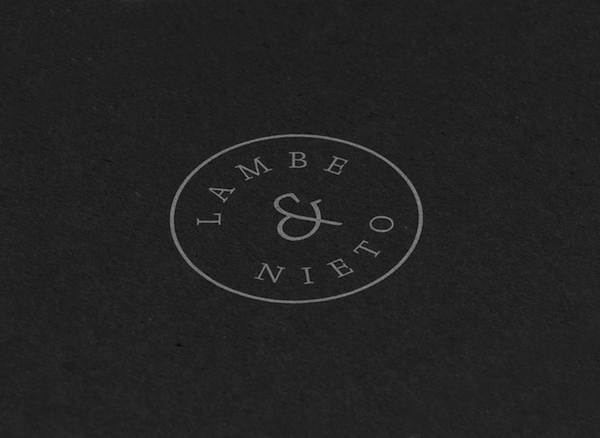 Lambe & Nieto is a Valencia based company that provides translation services to clients in the fields of contemporary art, architecture, design and emerging technologies. Their new visual identity, created by multi-disciplinary design agency Boscos, mixes a logo-type, simple roundel, uncoated material choices and a hand-embossed finish to capture the professional but personal qualities of the brand and hint at the sectors they service.
Although frequently relied upon to communicate traditional values and approaches Lambe & Nieto's roundel has been executed with a contemporary and almost utilitarian simplicity, confidently merging and representing classic ideals (personal service) and modern practices (practicality and consistency). A mixed type size that places significant weight on the ampersand suggests experience through combined knowledge while a broadly spaced, uppercase serif delivers a conventional sense of professionalism. Its hand-finished, deep, blind-embossed application across the stationery introduces an interesting and humanist contrast to the precise line strokes of the graphic design, adding a tactile and personal quality that works well to communicate individualised and bespoke services. The uncoated, cool concrete grey and classic manila substrate combination of the stationery compliments the simplicity of the type and, in conjunction with the emboss neatly reflects the brands architectural and art-based clients.
It is a very simple but appropriately type-based identity solution ideal for language and translation services which also reflects, through material choice and finish, a little of the sectors Lambe & Nieto service.