Living Earth designed by Marx Design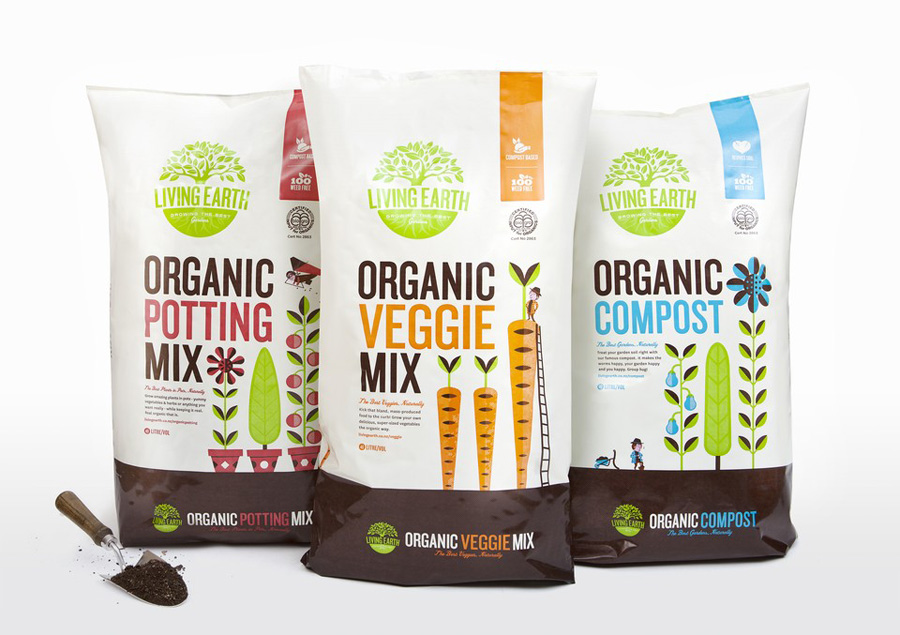 Living Earth is a New Zealand-based brand of organic compost created by collecting, recycling and 'brewing' green waste likely to have ended up in landfill sites. Digital design agency Fracture, working in collaboration with packaging specialist Ryan Marx, recently redeveloped the brand's range of compost bags and bottles replacing a plain single and two colour economical design with a bright and playful resolution of vivid spot colours, simple plant illustrations, an expressive character style and a subtle sense of narrative.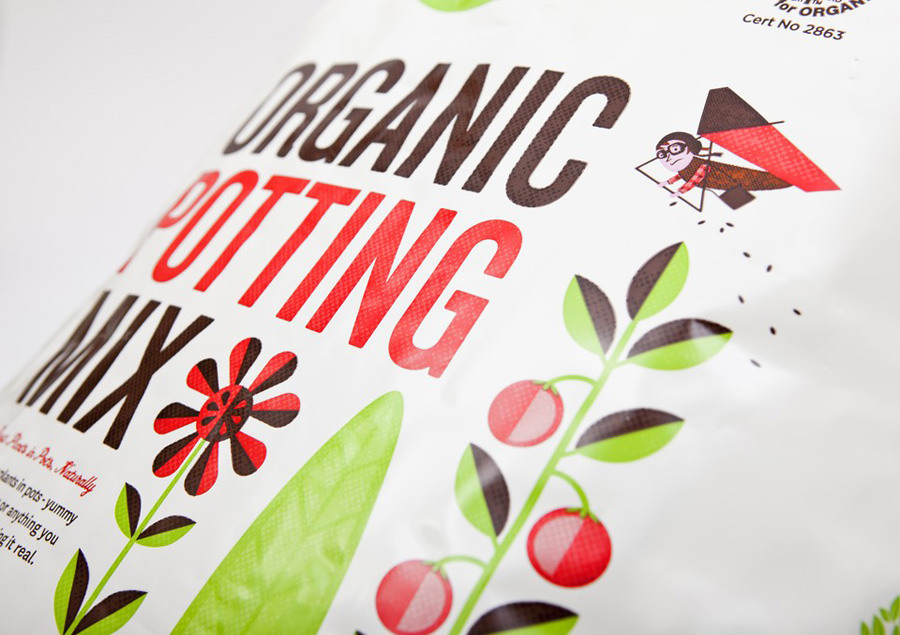 The geometric illustrative approach while not massively original looks incredibly fresh for the sector and suitably representative of an elemental and basic growing ingredient. A combination of spot colours and halftone shading alongside a rich earthy brown really delivers significant impact and sense of craft to a category that frequently chooses industrial colour palettes or utilises dull plant photography while retaining a sense of economy in its three colour restraint. Set against a white background, a choice that may not be perceived as entirely practical in the DIY or gardening warehouse environment, it allows the colours to appear incredibly vibrant but also delivers a light and airy freshness.
The character work is really well handled and introduces a horizontal motion that counters the increasing vertical height of the illustrations and stacked type. A slightly more freehand approach, expressive facial detail and a variety of actions, develop a brand personality and ongoing narrative alongside the simple aesthetic style. The choice of language, delivered through confident tall geometric letter-forms, appears reliable and straightforward neatly balancing the more accessible and experience driven qualities of the illustrations.
The combination of colour, type, illustration, narrative detail and vertical layout is a smart visual distillation of growth, craft and creativity that brings a sense of opportunity and energy to a base product while retaining a sense of practicality and effectiveness.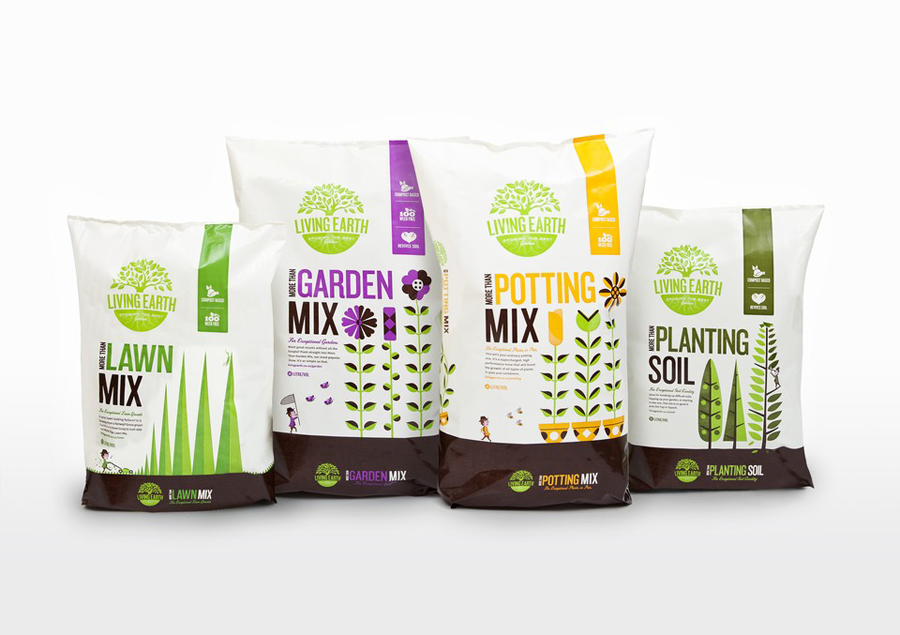 Follow BP&O:
RSS
Facebook
Twitter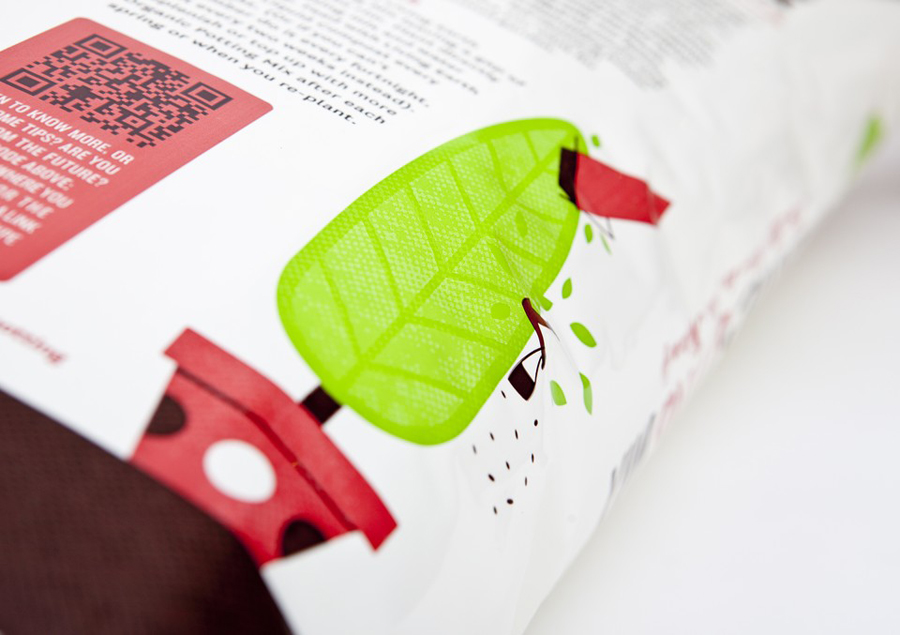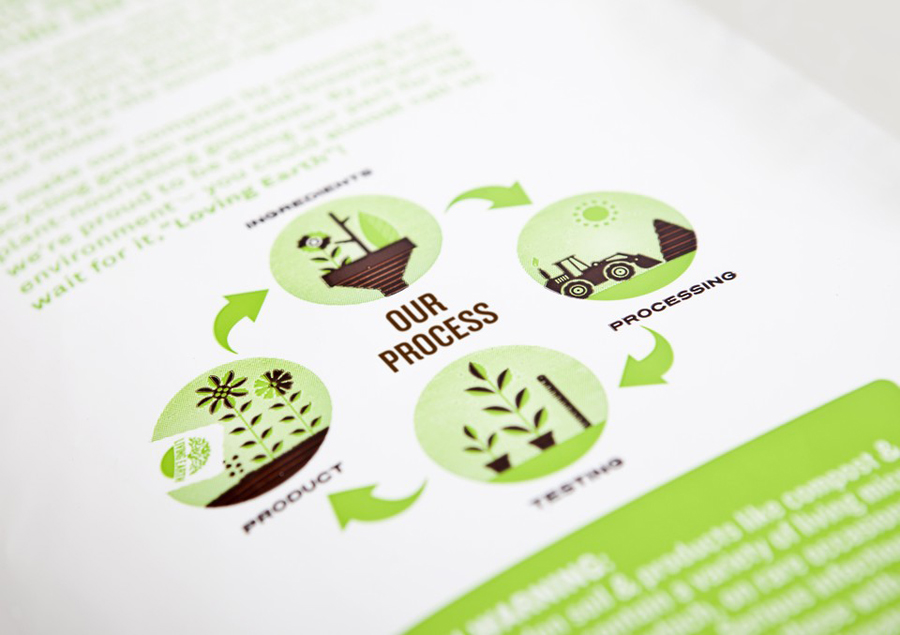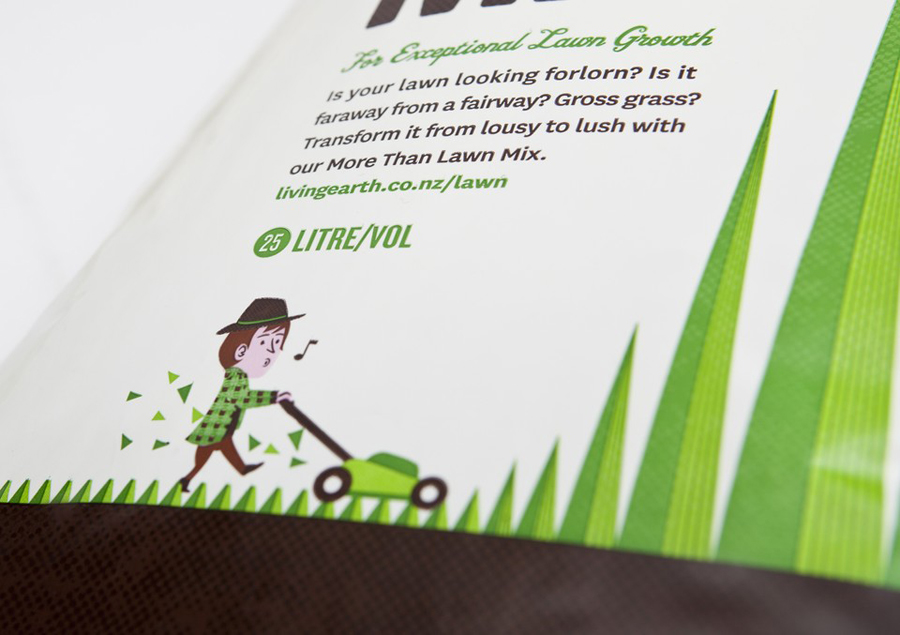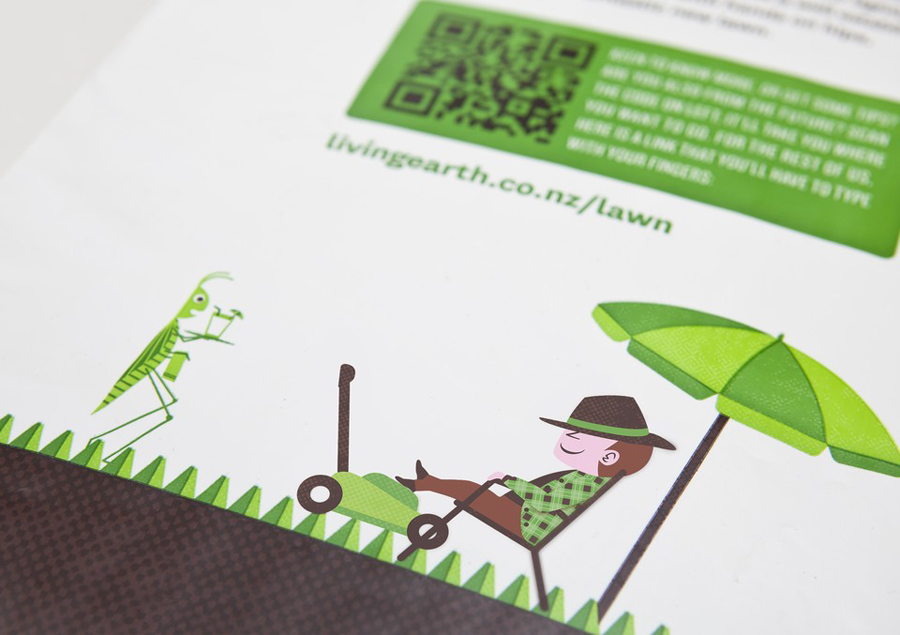 More packaging work by Marx Design:
---