Delta Lion Pub by St Bernadine
Opinion by Richard Baird Posted 17 August 2012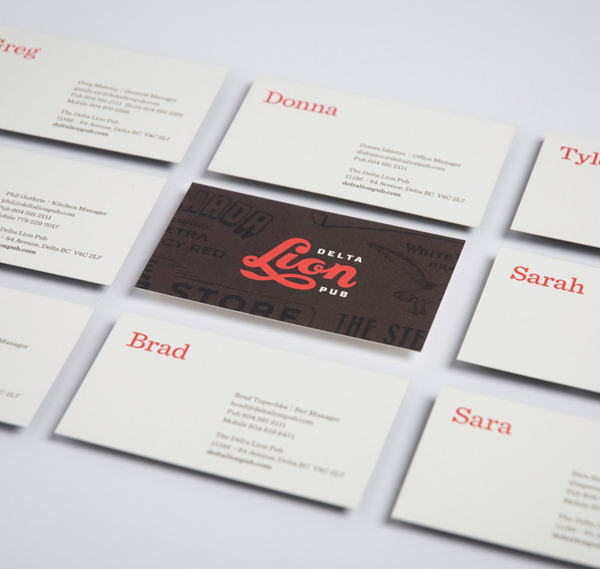 Established in 1977 and located in the Delta district of British Columbia, the Delta Lion Pub is a popular local drinking and dining spot that serves pub classics and chef specials. Their new visual identity, created by graphic design studio St Bernadine, combines a wonderfully constructed logo-type, warm colour palette and plenty of retro inspired illustrative detail that celebrates local history and conveys the pub's open and friendly atmosphere.
The union of ligature, swash, loop work and cut detail of the logo-type are incredibly well done delivering a fluid sense of motion through each character and subtle depth at their the junctions. The weight of the swash and ascender of the L, ending in a playful lion's tail and natural looking Li combination, is well countered by the N's extension past the baseline and a broadly spaced sans serif choice tucked neatly above and below.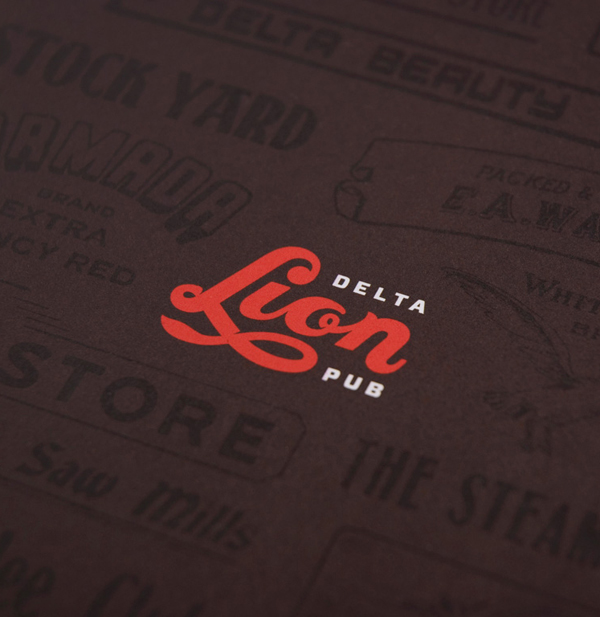 A combination of red, brown and cream, leather and uncoated materials compliments the welcoming qualities of the logo-type through their warmth and tactile experience. The mixed type, ribbons, arrows, containers, loose hand drawn and etched illustrative backgrounds, drawing together the identities of other long-serving local businesses across the stationery and website, has an on-trend retrospective sensibility that delivers an authenticity and a sense of regional heritage to the brand. The execution is friendly and contemporary but suitably reflective and genuinely appreciative of its history and the history of the community it serves.