Triumph & Disaster by DDMMYY
Opinion by Richard Baird Posted 20 August 2012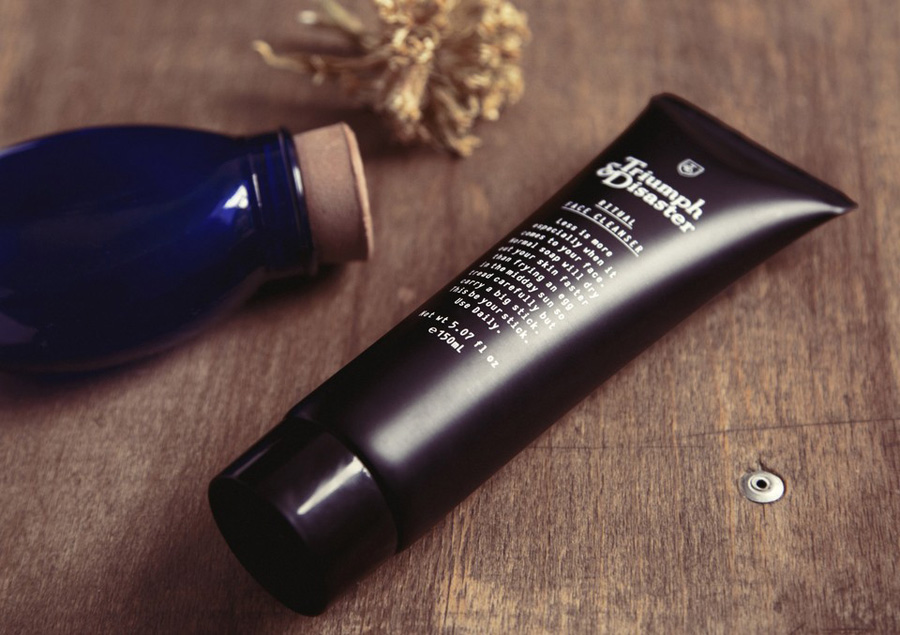 Triumph & Disaster is a male skincare and accessory range created by Dion Nash that aims to unite the traditional grooming experience with the high quality, natural and scientifically formulated expectations of today's market. The range's packaging, developed by New Zealand-based design studio DDMMYY, references and confidently brings the type-heavy, heraldic, structural and material choices of the past into the present with a contemporary consistency and a distinctive white on black colour palette.
 "Triumph & Disaster is a new mens range of products based on combining classic and old-fashioned methods of grooming such as razor shaving and traditional organic ingredients with contemporary innovations in science. The name 'Triumph & Disaster' comes from a Rudyard Kipling poem which features advice from a father to his son to "meet with Triumph & Disaster and treat those two impostors just the same"."
"Our design for the brand and packaging follows in the poetic and balances the tension of 'contemporary' with a nostalgic yearning for the past. This tension is exemplary in the juxtaposition of typefaces that visibly bear the traces of different eras – typically ones that would never be considered 'timeless'. The photographic direction for the brand currently uses (or is strongly graded to suggest) pre-digital photographic image processes such as slide and polaroid film." – DDMMYY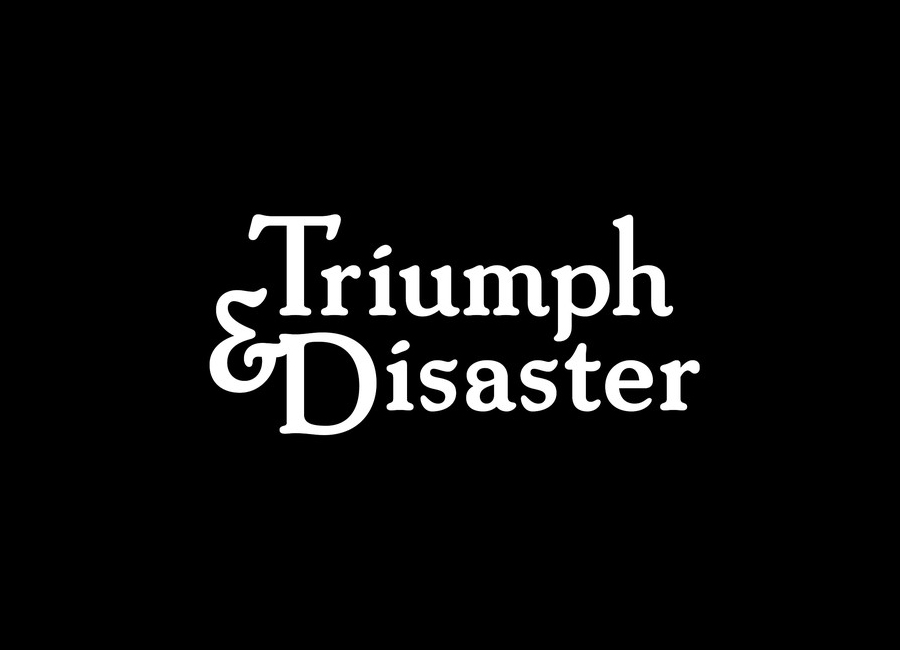 There is no doubt that the traditional values and retrospective ideals of Triumph & Disaster are the ones that dominate the visual character of the brand. This is clearly evident through the packaging's type-heavy layout front and back, classic type choice, tall uppercase letter-forms and curved baselines. The logo-type shares similar qualities but its sentence case construction, low X-height and small flourishes across the terminals deliver subtle contrast and distinction between brand and product.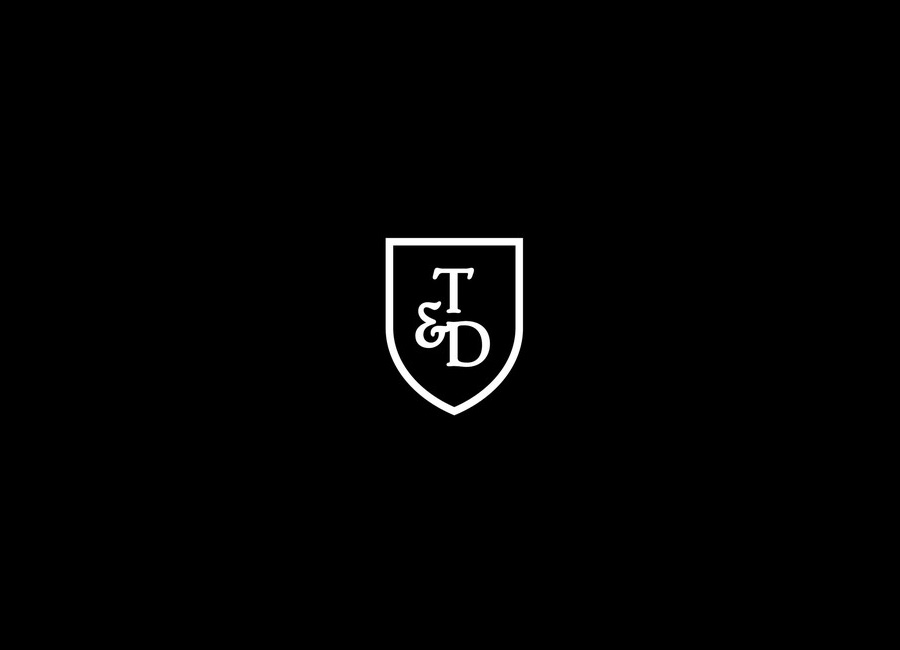 A monogram and shield combination neatly reflects the personal one-on-one grooming experience of the past, implies some degree of heritage and the formal acquisition of knowledge through experience and perhaps eduction (it looks like an old university mark) while also appearing on-trend with a nice single line weight, basic geometric form and a good eye for internal space.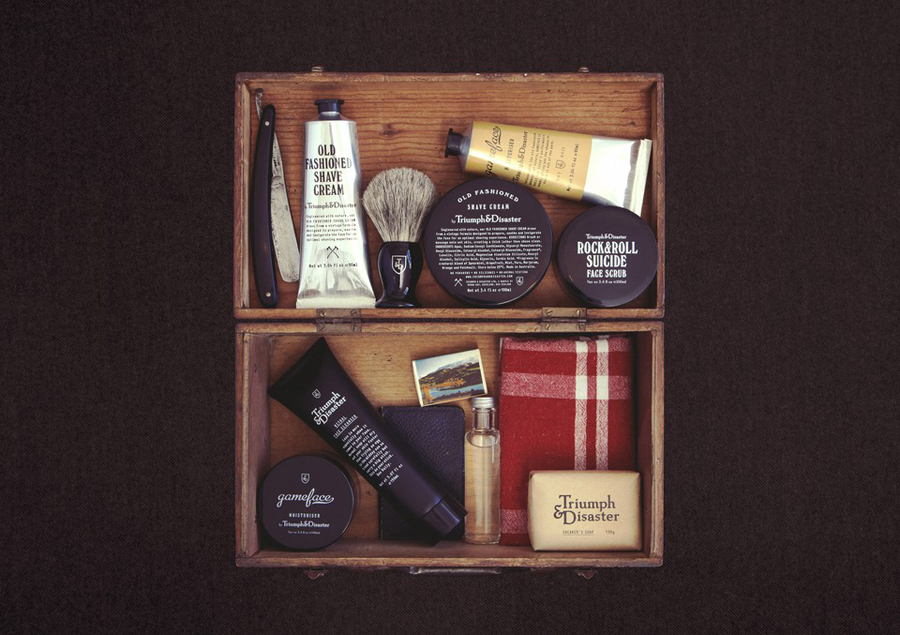 These themes are reinforced by structural designs that mix tin, uncoated aluminium (delivering the traditional visual aesthetic of lead but with a low-cost high quality consistency), high gloss finishes (perhaps a nod to classic enamel or lacquered accessories) and tactile uncoated, unbleached paper choices associated with the packing once used by small, privately run and unbranded shops. A broadly spaced sans serif and underlined detail, alongside the reverse white on black monochromatic colour palette and matt texture of the tubes, introduces a modern contrast to the classic design cues, its practical, neutral, utilitarian and scientific sensibilities subtly draws in the clinical effectiveness and everyday nature of the products.