Tom Solo by Mash Creative
Opinion by Richard Baird Posted 5 September 2012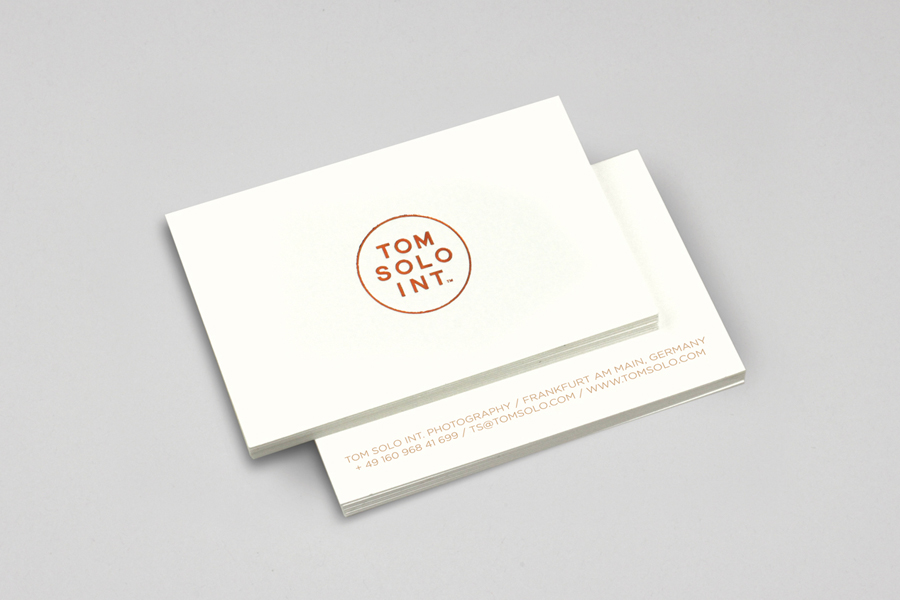 Tom Solo is a German born multilingual photographer with a modern, innovative approach and a growing international client roster. His new visual identity, created by UK based independent design agency Mash Creative, juxtaposes bleached and unbleached material choices, hand-stamped and block foil print finishes and a traditional serif and modernistic sans serif to achieve a smart communicative fusion of practicality and high quality.
"A subtle logo marque was created within a circular holding device imitating the Leica S2 viewfinder – Tom's weapon of choice. A colour scheme of bronze and cream were chosen to convey style, luxury and quality – the very things that are portrayed in many of Toms images."
"The stationery consists of Bronze foiled letterhead, compliment slip and duplexed business card. In addition to this a rubber stamp and desktop de-bossing machine were also produced – this allows for additional items such as envelopes and poster tubes to also carry the marque. The logo size is the same throughout all collateral, helping to achieve consistency through all brand communications." – Mash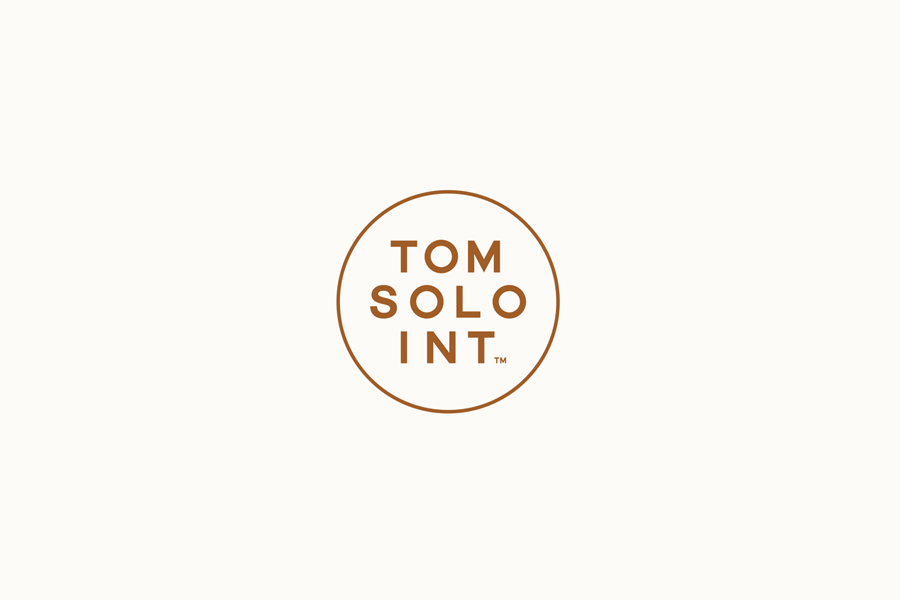 The combination of a broad, well spaced and neutral logo-type set within a roundel, unbleached substrate, adhesive label, hand-stamped print finish, tube and kraft envelope delivers what looks like a utilitarian postal aesthetic that, alongside the very classic qualities of an italic secondary typeface, deep deboss, copper block foil and cream substrate, manages to balance both a sense of richness and restraint. For me it is a very neat but subtle resolution of Tom's professionalism and the quality of his photographs while also drawing on the themes of practicality, international clients and frequent travel.