Delikatess Chips designed by Silver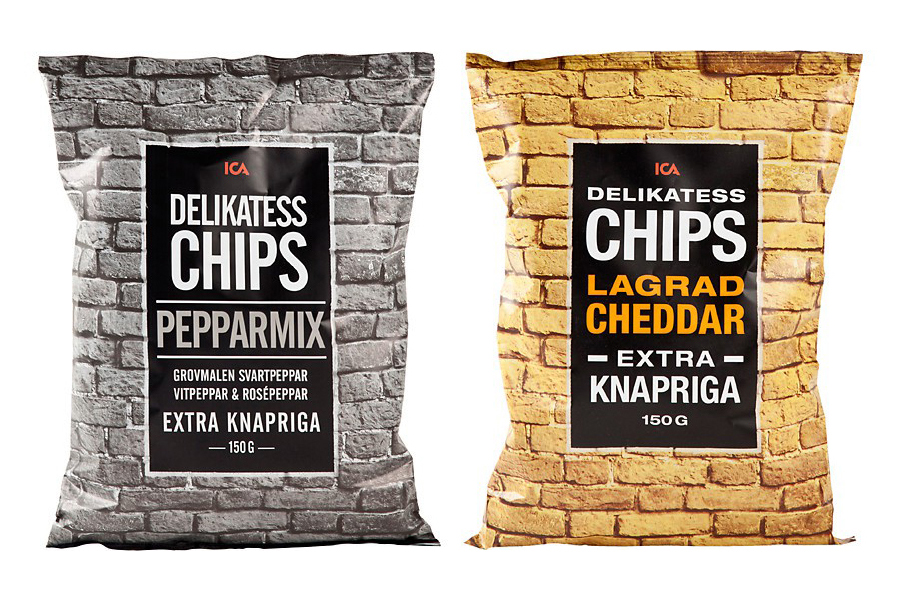 As part of a wider, multi-product rebrand and packaging exercise, Stockholm-based design agency Silver developed the name, visual identity and pack solution for Delikatess Chips, a new four flavour, own brand range of crisps from Swedish retailer ICA, one of Northern Europe's leading retail companies.
Based around the organic and geometric juxtaposition of a weathered brickwall and poster concept, featuring tall heavy type, a limited colour palette and simple line detail, the design manages to communicate a sense of hearty flavour and decent crunch with a slightly rustic, traditional and down-to-earth undertone. A contemporary and high quality matt varnish follows the current gourmet snack trend alongside a more conventional series of tints which reinforce flavour from a distance. The typesetting is not perfect but the tall character choice is stacked well and deliver a vertical contrast to the horizontal movement of the bricks.
Follow BP&O:
RSS
Facebook
Twitter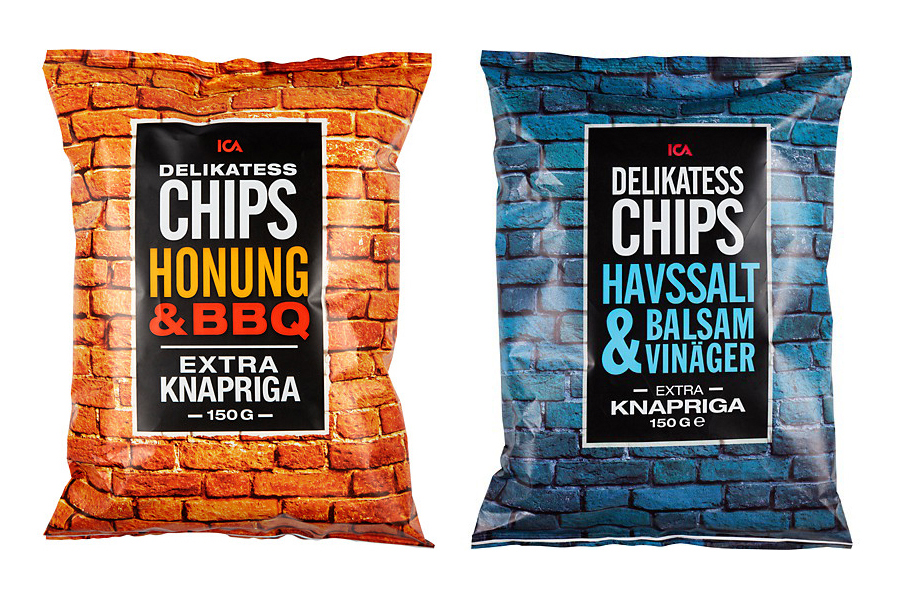 If you liked this then you may also like:
---