Smith-Wykes by Studio Small
Opinion by Richard Baird Posted 10 December 2012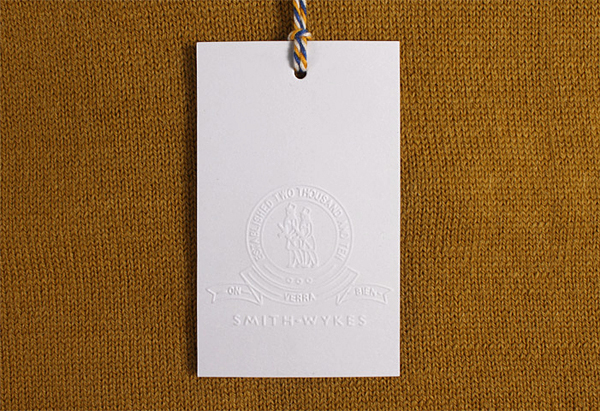 Smith-Wykes is a London and Paris-based male fashion brand driven by the values of 'creative independence' 'generosity of spirit' and the 'celebration of character.' The brand's visual identity, a combination of simple a san serif logo-type, a reductionist twist on the classic and often highly illustrated crest and a deep blind emboss – created by Studio Small – puts a contemporary and practical spin on traditional values and visuals alongside subtle craft cues.
The logo-type is a pretty straightforward but well spaced uppercase, humanist, sans-serif letter-forms built from a consistent line weight and square terminals that delivers a timeless neutrality which suitably reflects the practical and elemental nature of clothing.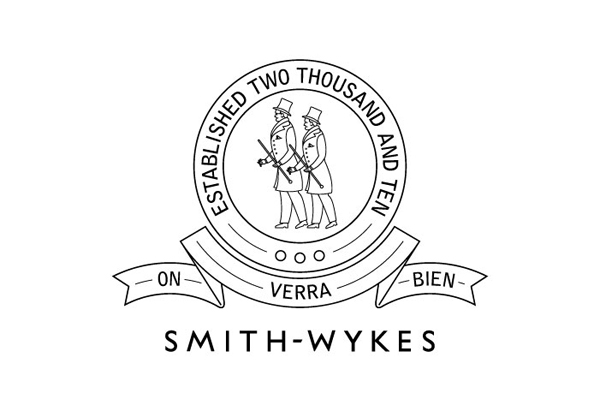 In contrast the crest offers a lighter sense of detail and a conceptual layer that draws from the era of the traditional gentleman – a smart but perhaps stereo-typical distillation of distinction, good taste and a desire for handcrafted wares – executed with the restraint of a dual line weight, a solid eye for internal space and the absence of superfluous elements. Its simplicity is elevated by the tactile, craft qualities and on-trend use of a blind emboss across a white, straight-cut substrate that, in conjunction with a single black print treatment, unites and enhances the colour and mixed texture of the collections.
The result is a smart but subtle solution that appropriates the idealistic philosophies associated with the past but delivers these in a modern and visually restrained way, appropriately reflecting the masculine, refined and detail-focused aesthetic of Smith-Wykes' clothing.