Dsigndot designed by Build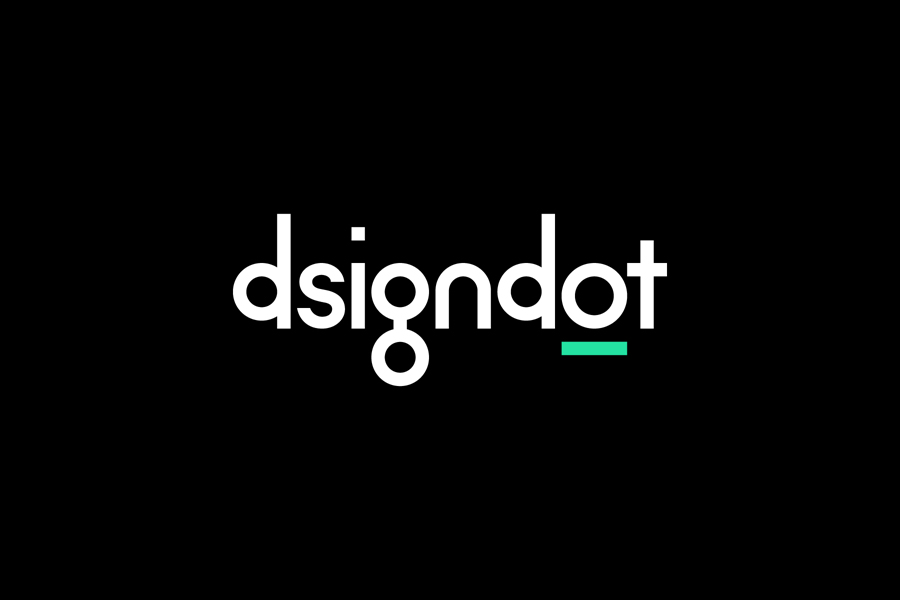 dsigndot is an on-line lifestyle store that showcases and retails furniture, fashion and jewellery work from designers and artists such as Zaha Hadid and Phil Cuttance as well new and emerging talent. The site's identity, created by London-based design studio Build, draws together unusual typographical characters under a cohesive and contemporary aesthetic to deliver a distinctive and subtle craft sensibility that reflects the unique and high quality pieces sold through the site.
Launched yesterday this project has already been published by a number of other blogs, so while I am breaking from my 'first to post' ideology – I hope my commentary adds enough value for those who have already seen the work – I would still like to share an opinion as I think the logo-type's unexpected and quirky mix of characters is quite refreshing after the resurgence of the corporate classics.
For me the elevated bowl from the baseline and tall ascenders of the 'd', mirrored loops of the 'g' – repeated across the bridge of the 'n' – and the underlining of the 'a' alongside standardised elements of what looks like Relative Bold, feel intentionally dissimilar but are neatly bound by a consistent single line weight, lowercase letter-forms, square terminals, solid spacing and simple geometric construction – a detail reflected through the tiled and responsive layout of the website. It has a very clear bespoke and proprietary quality that is ideally suited to and representative of the individuality, exclusivity and crafted stock the site carries and the diversity of the designers. The typographical quirks are expanded on and emphasised by a large point size across a simple but neat collateral solution that introduces a sense of finer detail through light line weights and smaller copy, additional craft cues in the tactile uncoated material choices and the timeless modernistic design aesthetic of a monochromatic colour palette alongside the more contemporary use of neon highlights.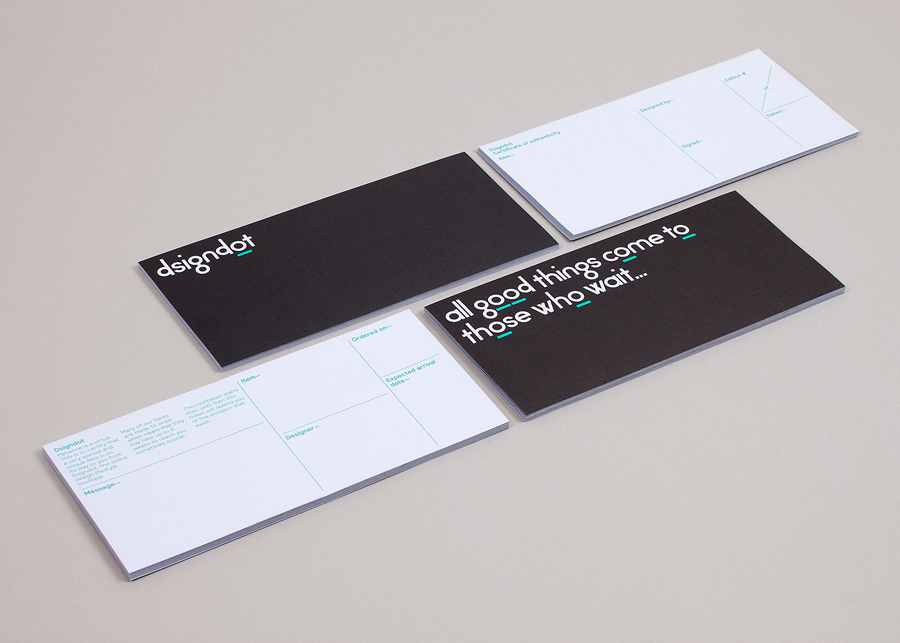 Follow BP&O:
RSS
Facebook
Twitter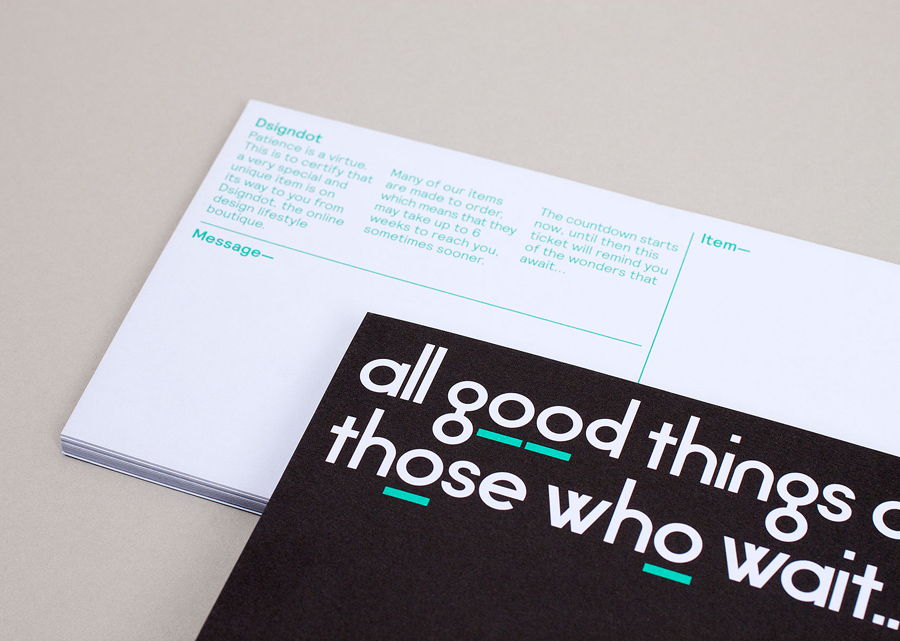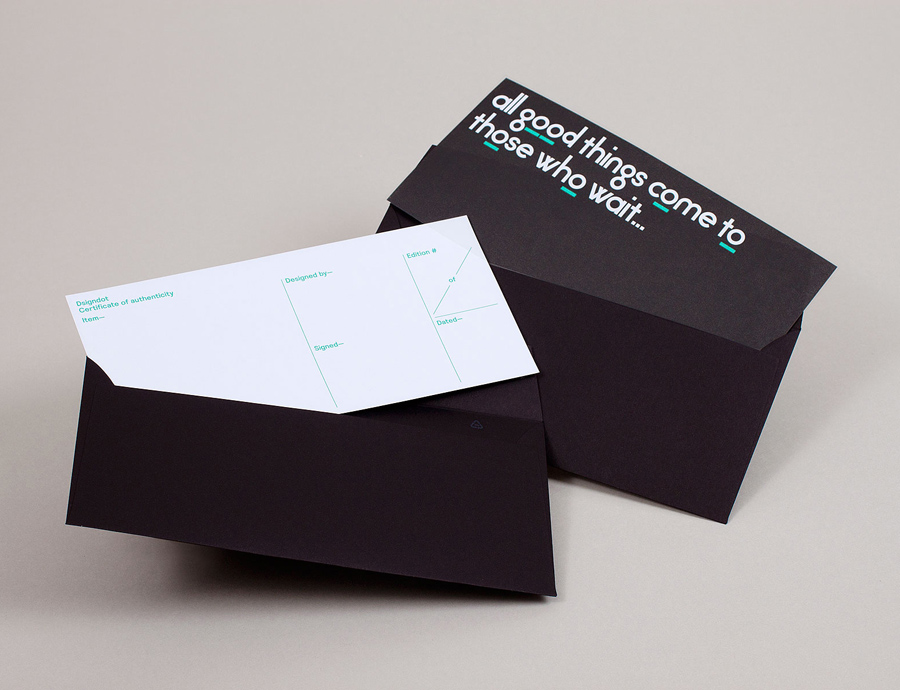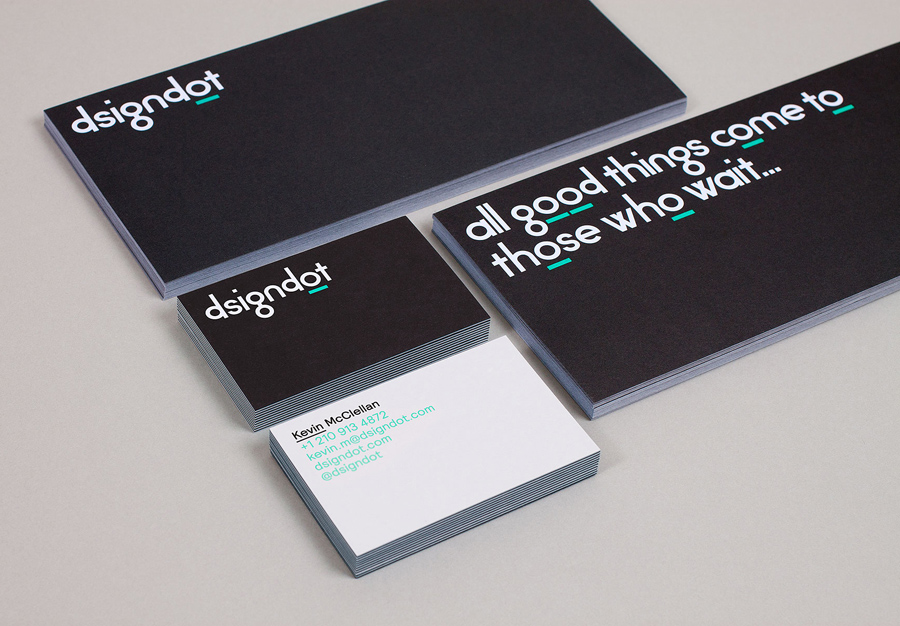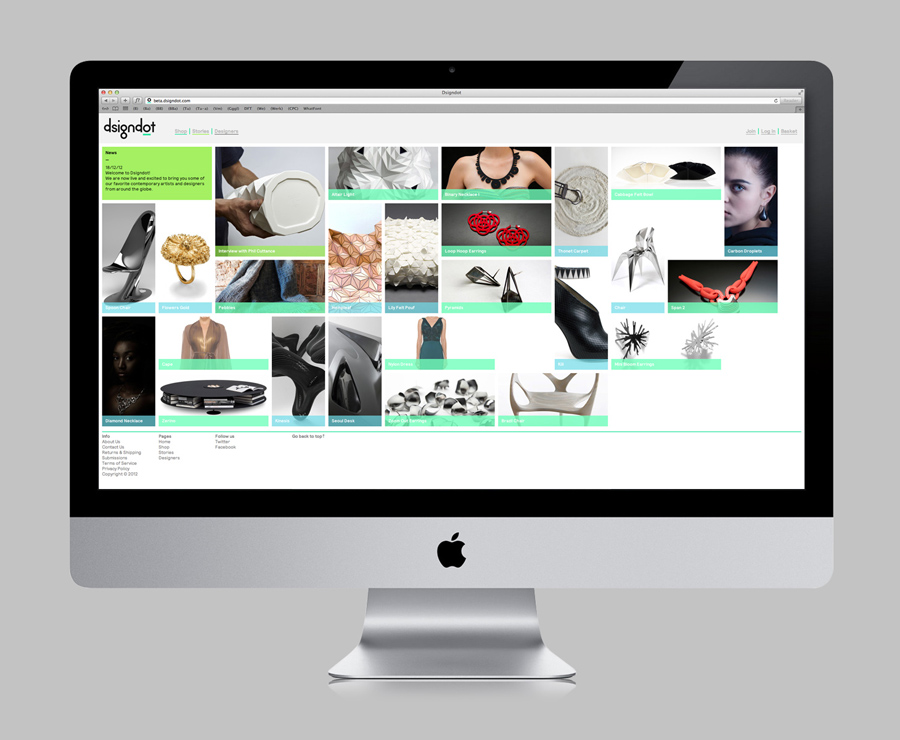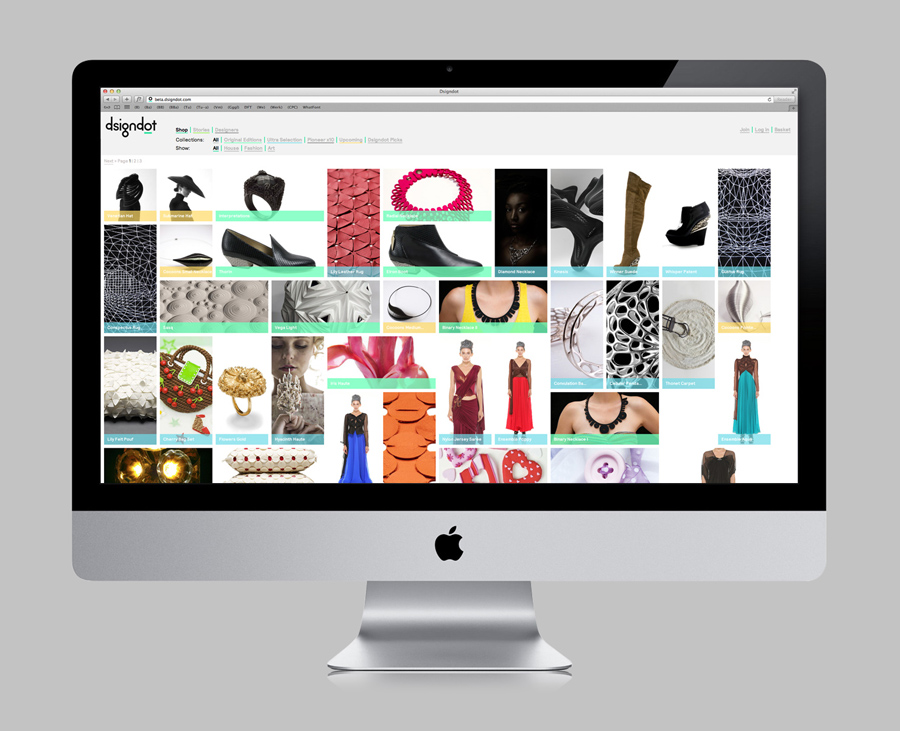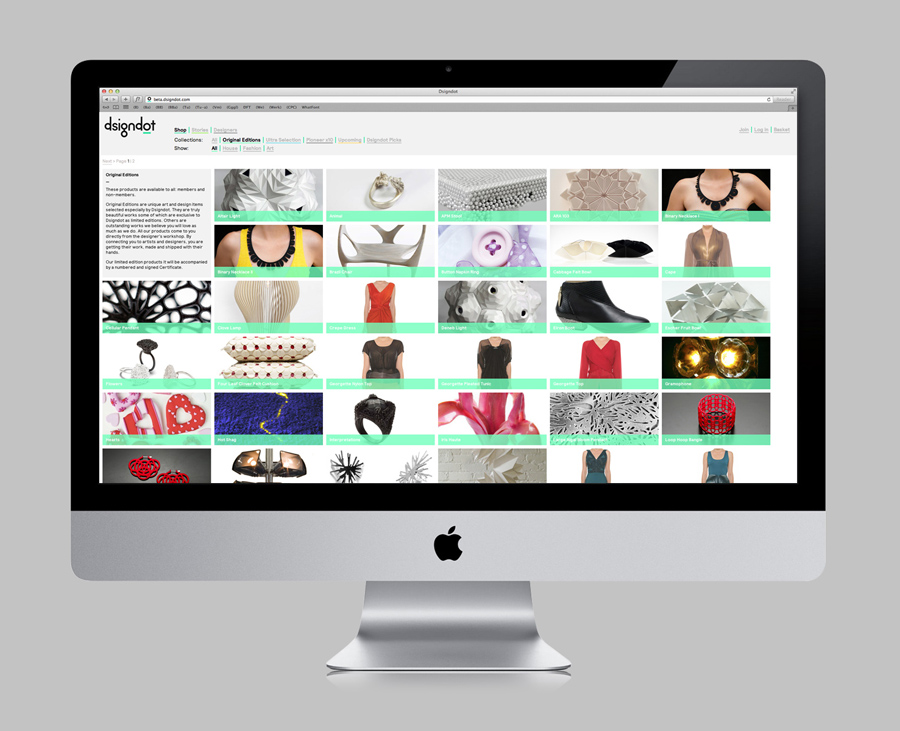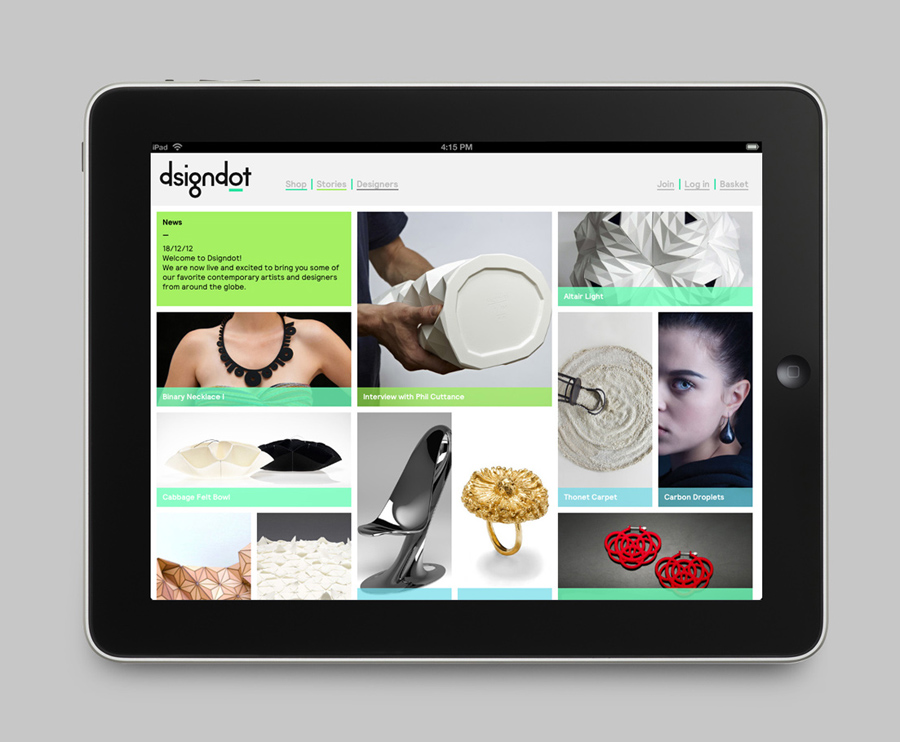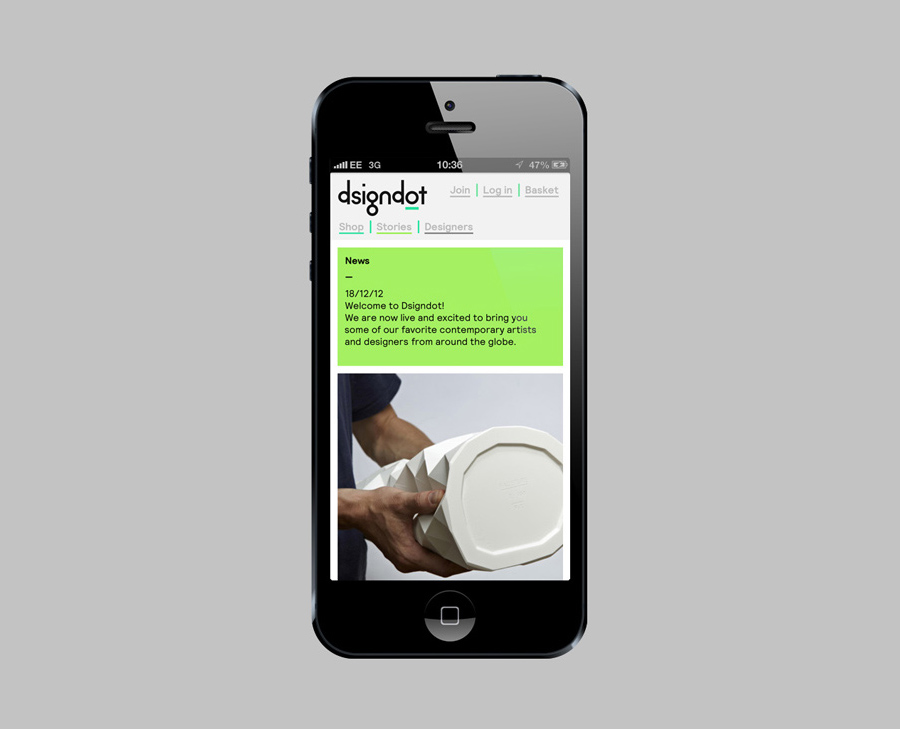 If you liked this then you may also like:
---