La Chance designed by Artworklove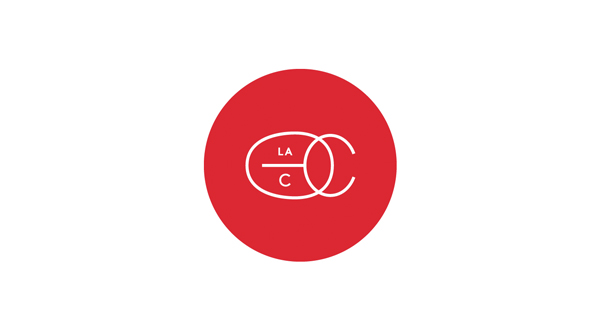 La Chance is a furniture and lighting company that manufactures and retails 'sophisticated, rich and distinctive products based on noble materials' developed by the 'best designers of the new generation'. La Chance's visual identity, designed by Artworklove – who's approach is based on 'artistic experimentation and systematic design structure, and specialises in the production of sensitively finished work with a well-considered balance of form and function' – unites tactile material choices, high quality print finishes and a visual identity that blends the fine lines of a monogram with the an unusual reverse italic aesthetic of the logo-type to reflect the uniquely crafted and technical quality of their products.
"La Chance is a unique project for us, the chance to create an identity for the launch of a brand new endeavour, to create the entire range of visual materials for their first collection and to be part of the creation of a truly different brand. The work in progress includes the art-direction of their catalogue and photography (thanks to Stan Wolff), promotion posters, website, event graphics and business cards. The first collection will be presented at MOST, the new high-profile platform for creative innovation instigated by Tom Dixon in Milan."
– Artworklove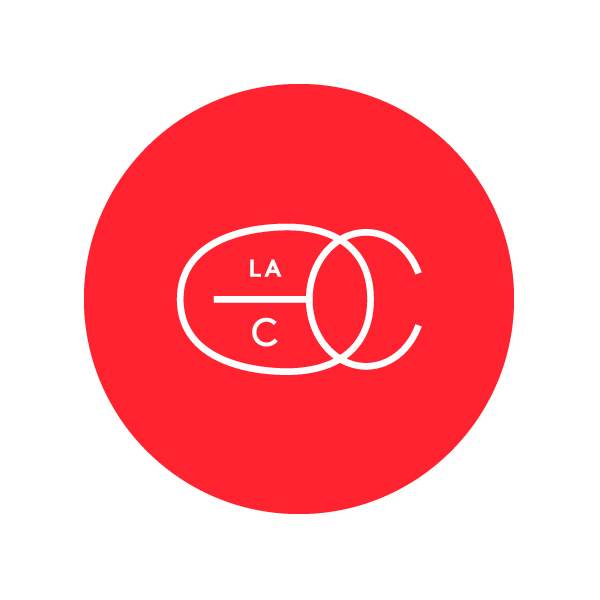 The monogrammatic union of a fine, consistent, single line weight, square terminals and small diagrammatic letters – subtly conveying structural and three-dimensional wireframe qualities – works really well to convey the technicality, individuality and a classic sense of craftsmanship of La Chance's contemporary furniture. This is complemented by an unusual typographical solution that has the functionality of a geometric sans-serif but the uniqueness and conceptual weight of a reverse italic – a choice that emerged from the necessity to distinguish type in a highly-annotated technical context. Isolated the bright red container perhaps suffer slightly from its similarities with the iconic status of furniture manufacturer Herman Miller, but the convergence of the logo-type and monogram set within two circles – suggesting a collaborative and co-operative approach between design and retailer – results in a far more distinctive form.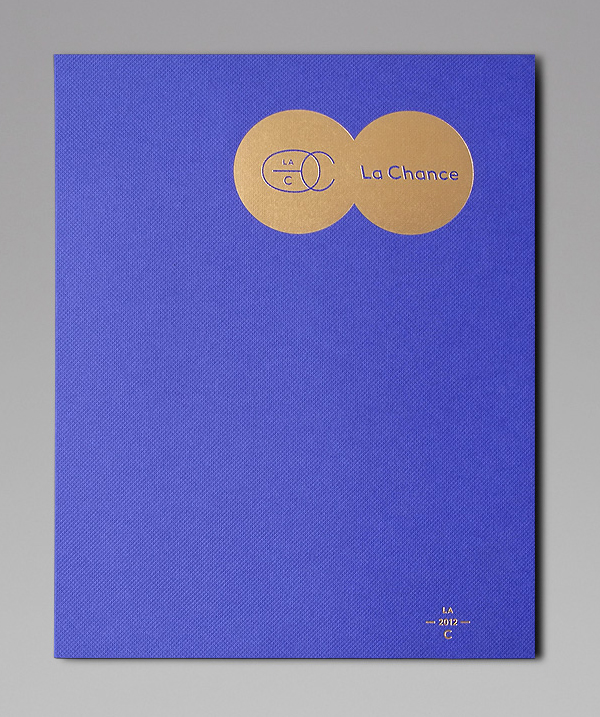 The catalogue, foldout leaflet and website's simple photographic, geometric and tiled layout, single colour profile pictures and the typographical quirks of both forward and reverse italics adds a contemporary gallery, auction house and an arts and crafts sensibility to the brand lending an air of exclusivity to the furniture. A gold foil set across the Gravure embossed bright blue texture of the front of the booklet continues to further the theme of craftsmanship while also reflecting the rich high quality, tactile and complementary material choices of the products. In conjunction with the red highlight of the catalogue and cream substrate of the leaflet there is a slight 50's and 60's retrospective undertone to this project that perhaps reflects modernistic inspiration, knowledge of different design periods and a desire for timelessness.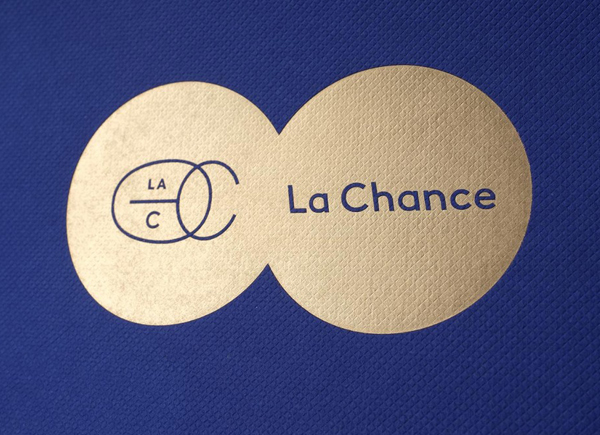 Follow BP&O:
RSS
Facebook
Twitter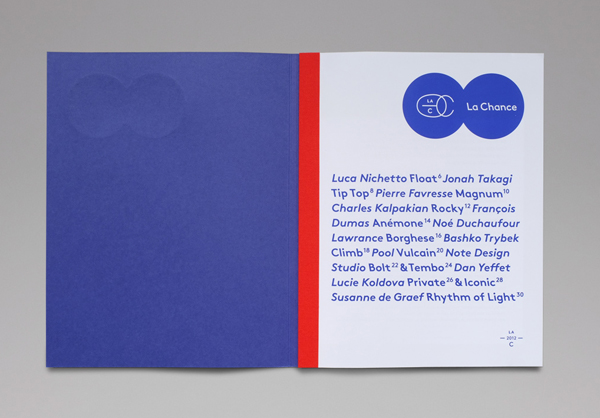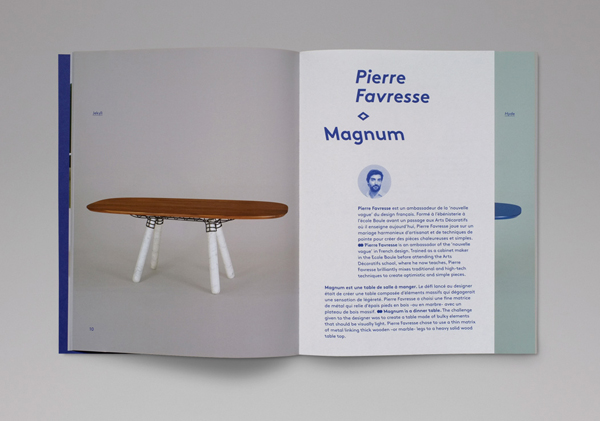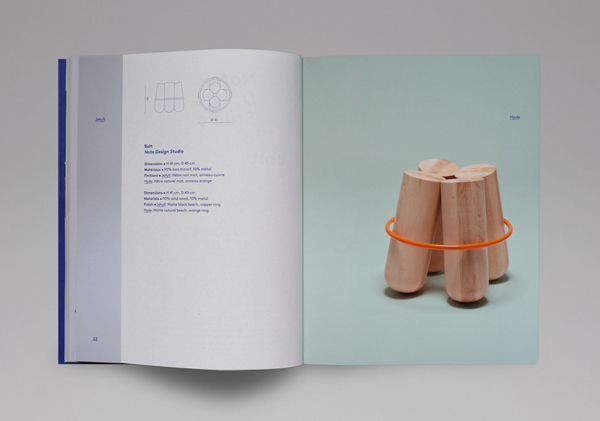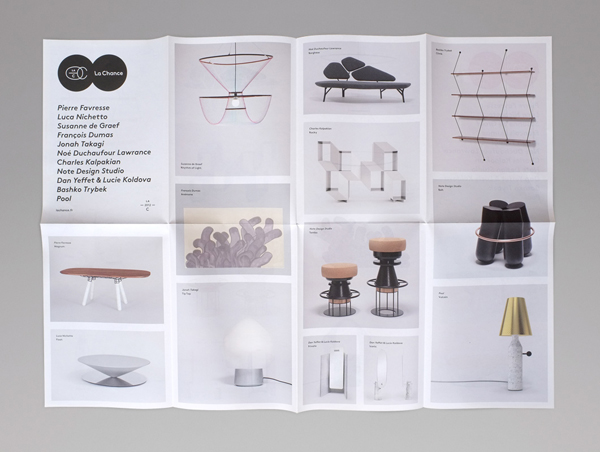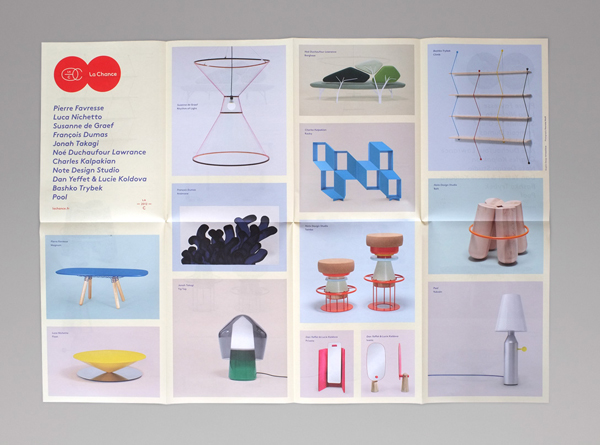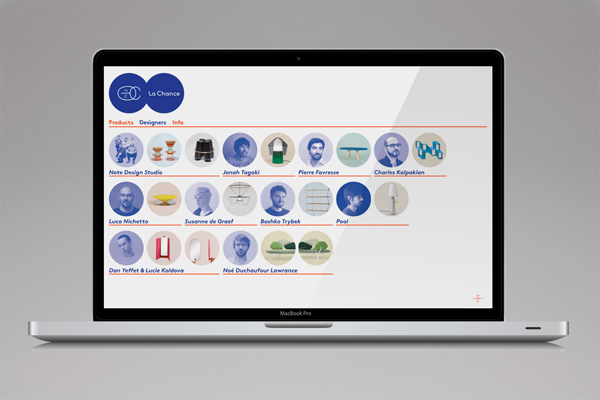 If you liked this then you may also like:
---