The Beaufort designed by The Company You Keep
| Author: Richard Baird

|

Filed under: Cafes, Bars and Restaurants, Logo Reviews | Tags: Brand Identity, Brand Identity Reviews, Branding, Design News, Design Opinion, Designed by The Company You Keep, From Australia, Graphic Design, Illustration, Label Design, Logo Design & Branding Blog, Logo Designs, Logo Opinion, Logos, Monogram Design, Overprint, Packaging Design, Restaurant & Cafe Menu Designs, Serif Logotypes, The Best Brand Identities of 2013, The Best Logo Designs of 2013, Tinted Photography, Typography, Wine Label Design

|

Comments Off

on The Beaufort designed by The Company You Keep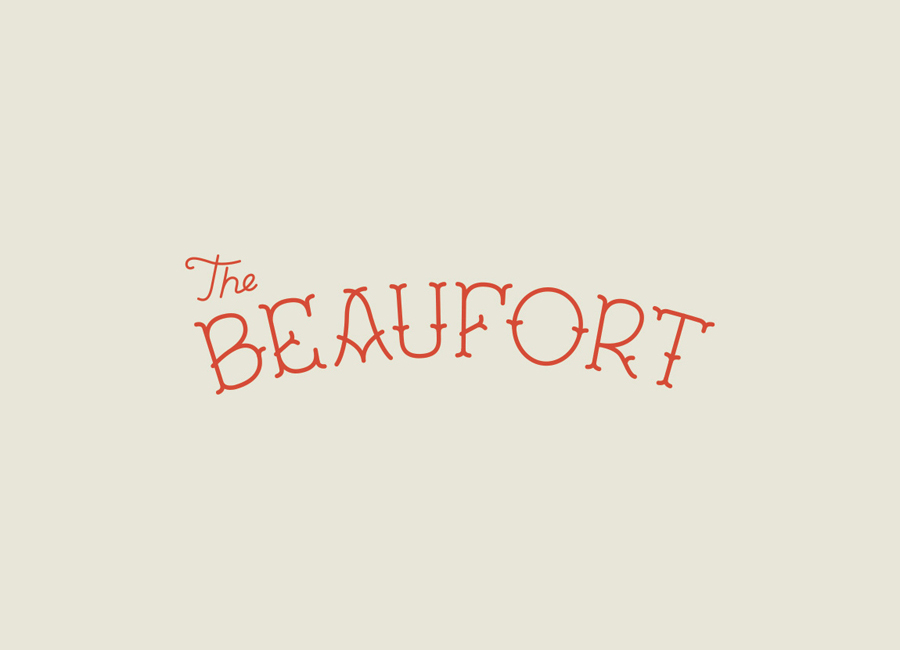 Design agency The Company You Keep (TCYK) have recently finished working with bartender Dave Kerr on the naming, branding, collateral design and signage for The Beaufort, a themed dive bar located on Melbourne's Rathdowne St. The agency's visual identity solution, a combination of a quirky, well rendered, bespoke logo-type – built from unusual but original uppercase characters inspired by iron dock cleats and American sporting insignia of the 50's and 60's – set along a classic curved baseline and executed with a more recent single consistent line weight and rounded terminals.
Alongside a neat anchor monogram, type heavy collateral layouts and retro imagery -with an on-trend watery blue tint and a red overprint treatment across a simple white substrate – delivers a distinctive and nautical personality with a sporting undertone and a contemporary simplicity.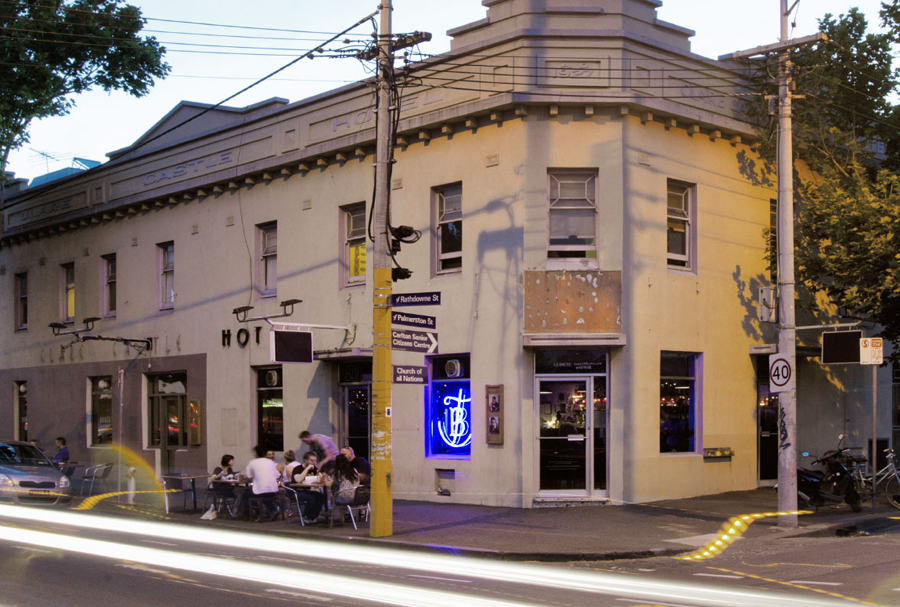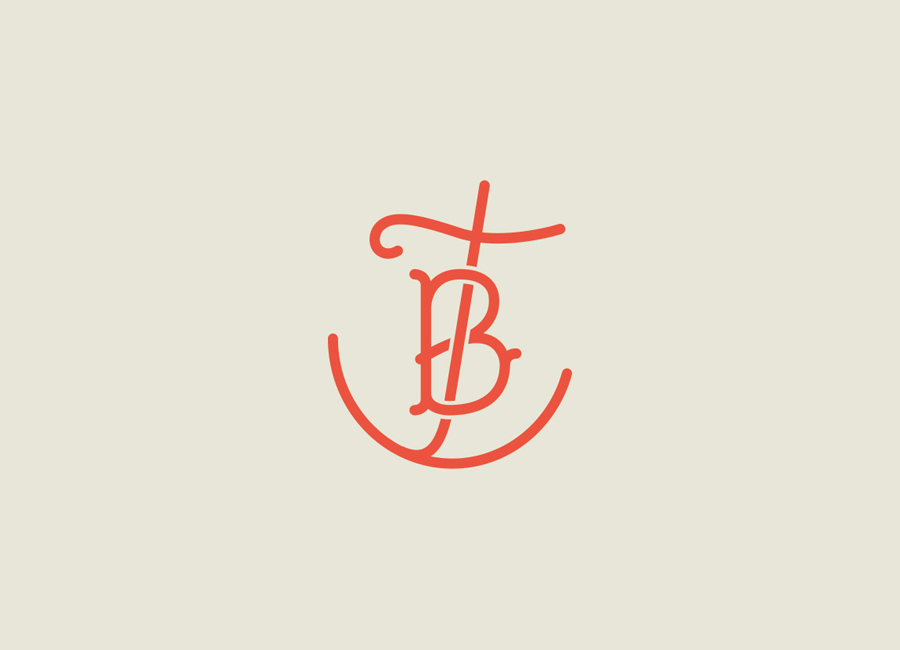 Follow BP&O:
RSS
Facebook
Twitter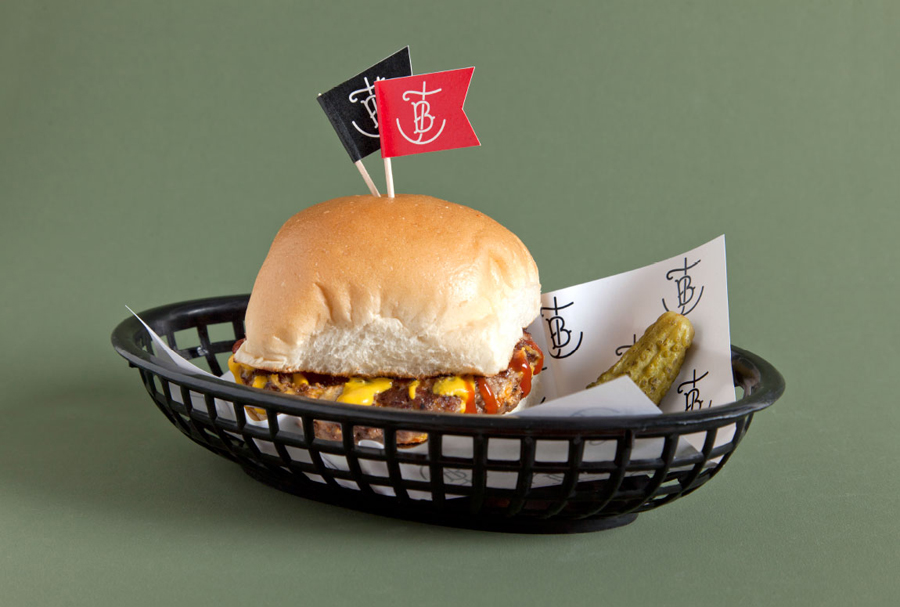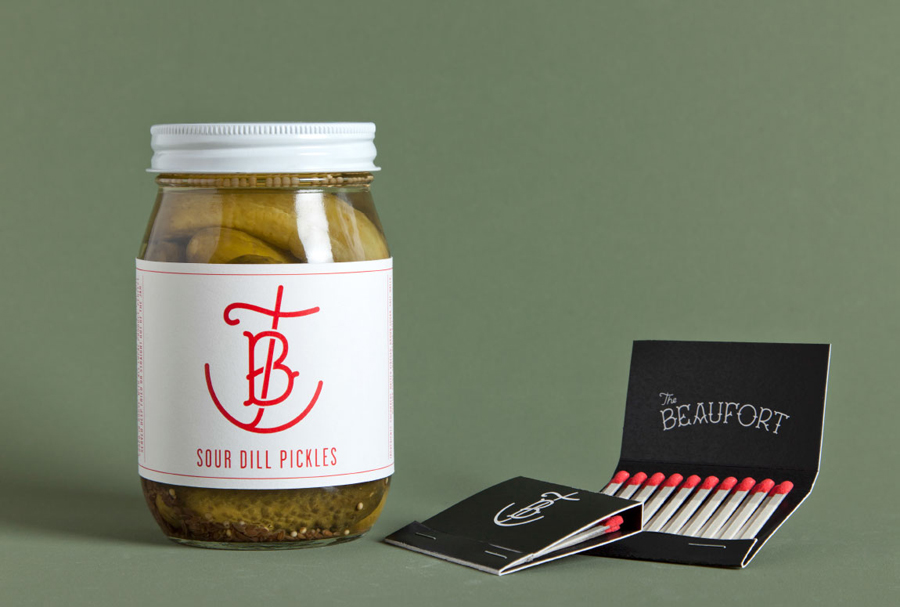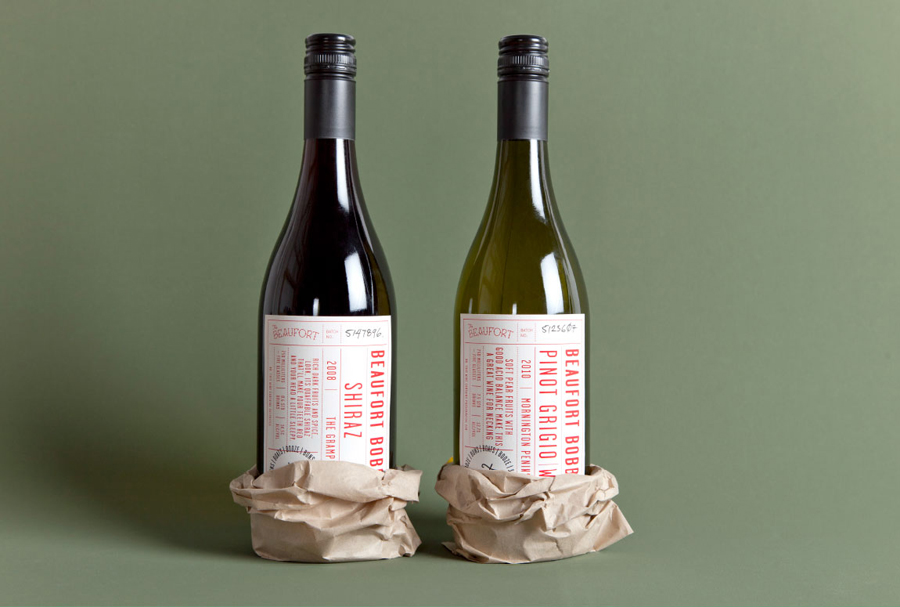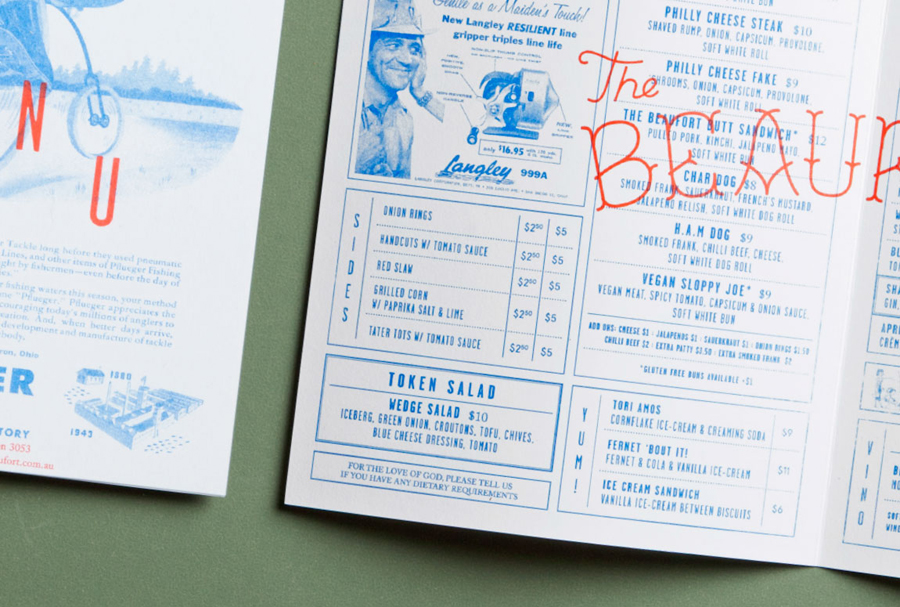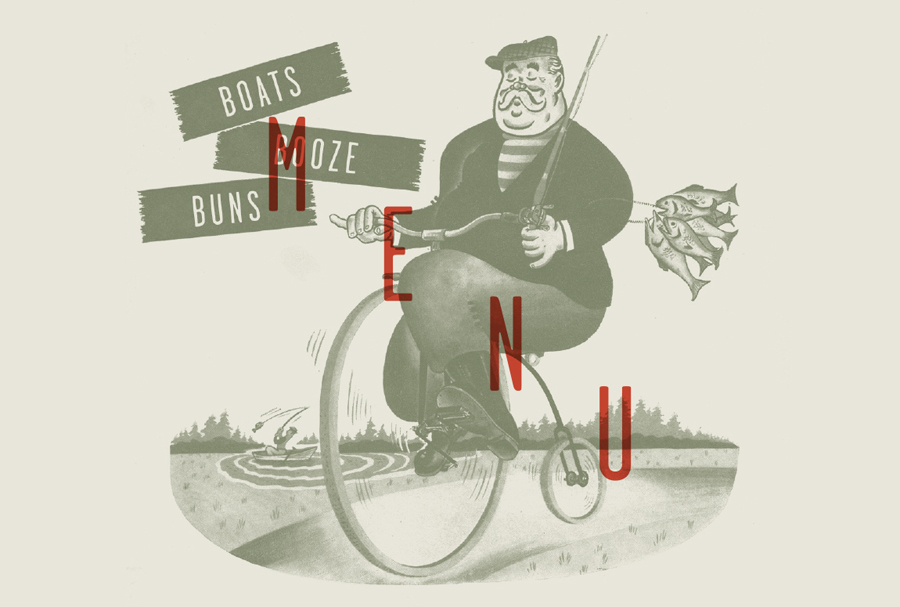 If you liked this then you may also like:
Support BP&O
Thank you to everyone who has visited BP&O since its beginning in 2011. As many of you know, BP&O has always been a free-to-access design blog that seeks to offer extended opinion on brand identity work. It has sought to be the antithesis of the social media platform that often disentangles form, context and content. Writing articles can take 2-4hrs and are carefully researched.
I am passionate about design writing and believe that spending time to write about work, rather than just posting images, furthers design discourse. If you have enjoyed this article, have been with the site from its early days and would like to help contribute to its future, please consider supporting the site with a small PayPal donation. This will go towards the costs of hosting, CDN (to make the site quick to load) and Mailchimp, and cover some of the time it takes to research, write-up, format and share posts.
---