The Town Mouse by A Friend Of Mine
| Author: Richard Baird

|

Filed under: Cafes, Bars and Restaurants, Logo Reviews | Tags: Bar Logos and Brand Identities, Brand Identity, Brand Identity Reviews, Branding, Branding & Interior Design, Business Card Design, Design For Print, Designed by A Friend Of Mine, Designed in Melbourne, From Australia, Glow In The Dark Brand Identities, Graphic Design, Hand Painted Signs, Logo Design & Branding Blog, Logo Designs, Logo Opinion, Logos, Logotypes, Restaurant & Cafe Menu Designs, Restaurant Logos, Sans-serif Logotypes, Sign Design, The Best Brand Identities of 2013, The Best Logo Designs of 2013, Typography, Visual Identity Design Blog

|

Comments Off

on The Town Mouse by A Friend Of Mine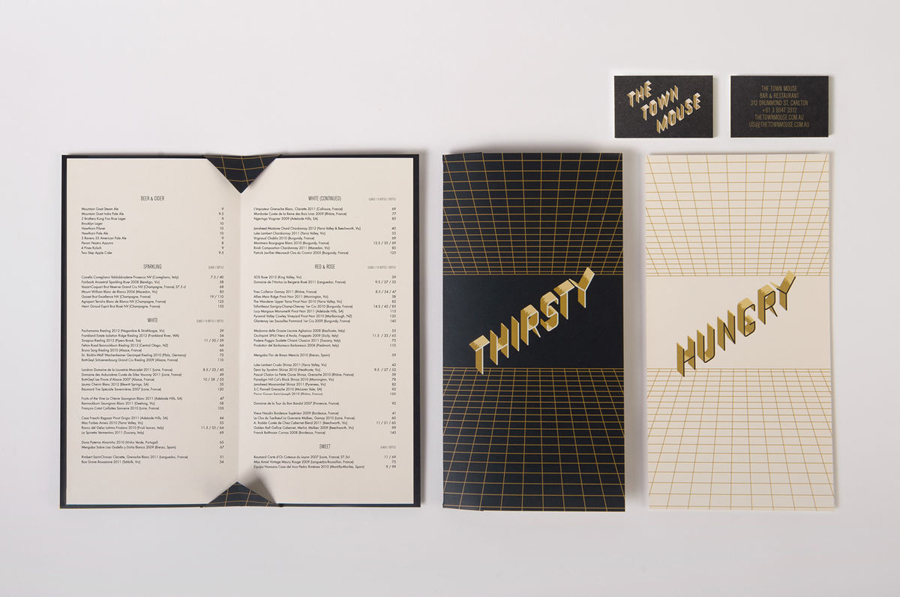 The Town Mouse is a new Melbourne-based bar and restaurant owned by Christian McCabe and located in the space formerly occupied by the Embrasse Restaurant. Developed by A Friend Of Mine, the bar's new brand identity delivers impact through the 'big city' and slightly retrospective dimensionality of tall, slim, skyscraper-like, uppercase characters of the logotype set within and alongside the grids of the collateral. A local crafted quality through the shared, brushed surface relationship between digital artwork and the physicality of gold painted window signage. And a daytime night-time duality – perhaps a reference to the bar/restaurant proposition – of a black and cream colour palette, enhanced by the really neat use of photo-luminescent ink across their business cards.
"In a neighbourly setting behind Lygon Street in Melbourne, this new bar/restaurant sets out to feel as like it was opened in any decade. We deliberately eschewed fable references of 'The Town Mouse and the Country Mouse' in favour of a less literal approach. Inspired by the town grid our custom drawn typography is based on an isometric birds eye view of buildings. Skyscrapers are also referenced in the menu designs where perspectives are toyed with."
"Through the details of our execution painterly highlights hark back to a bygone era of hand-crafted signage adding warmth, while the jaunty angle of the typography and glow-in-the-dark business cards allude to the party atmosphere in the bar. The signpainted doorstep, and windows gilded in shades of gold leaf, will wear with age and grow in character — and we're sure The Town Mouse will do the same." – A Friend Of Mine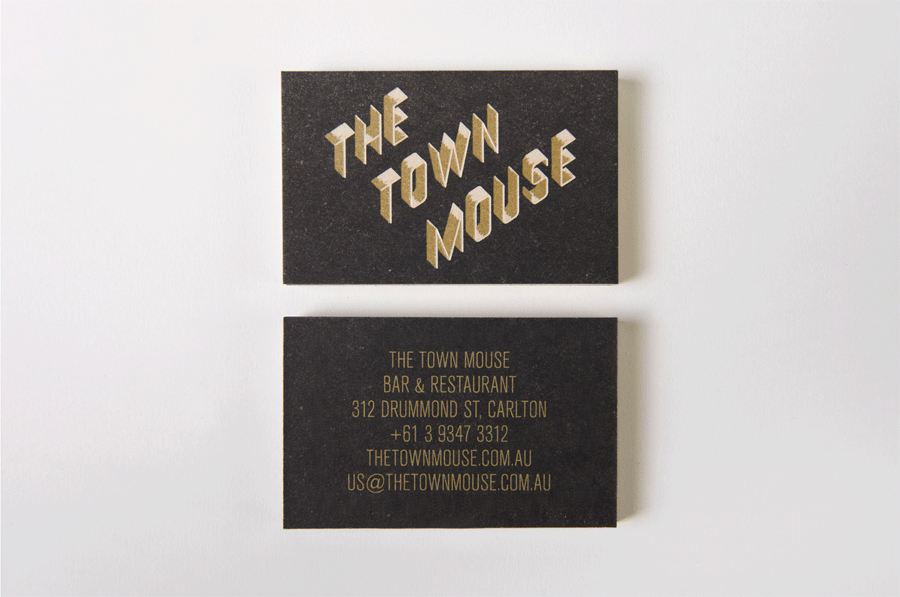 Follow BP&O:
RSS
Facebook
Twitter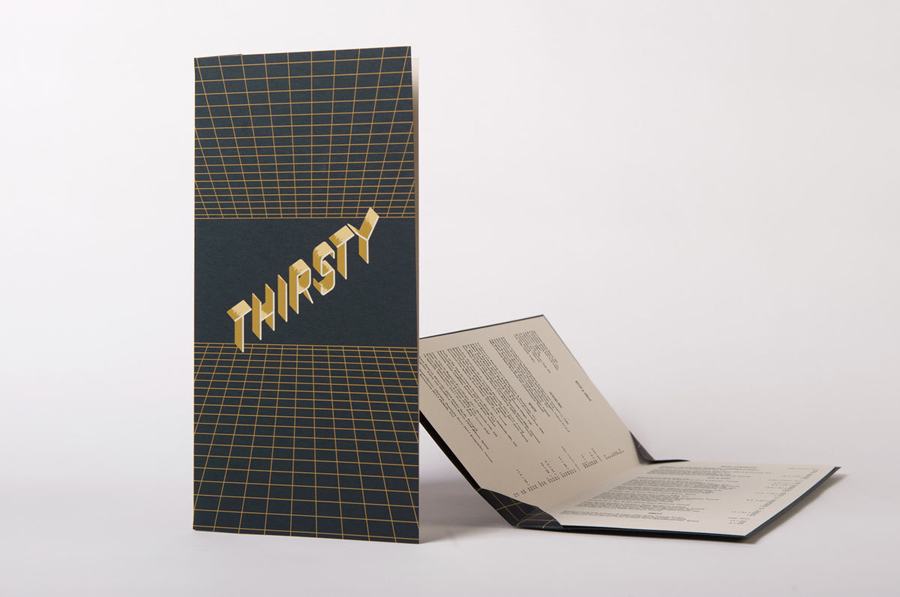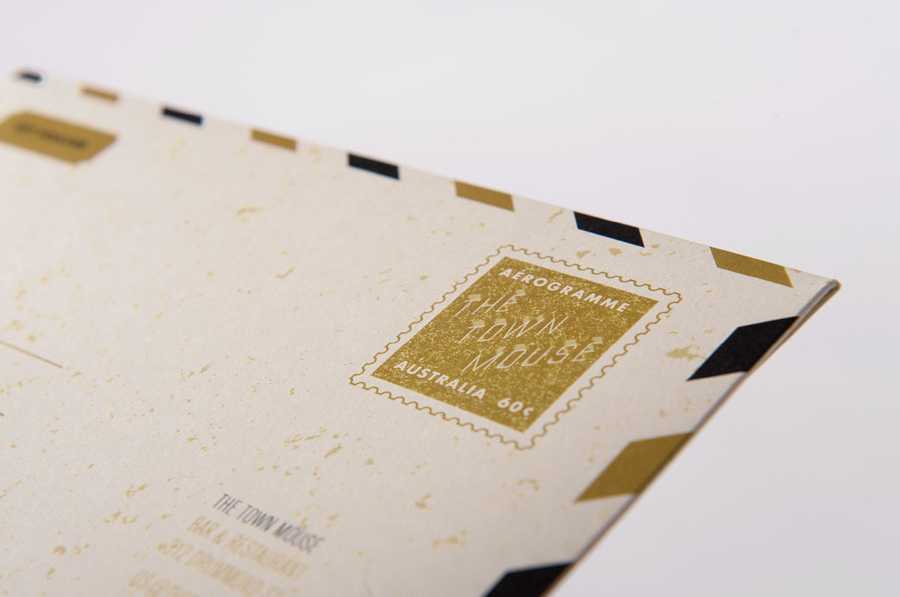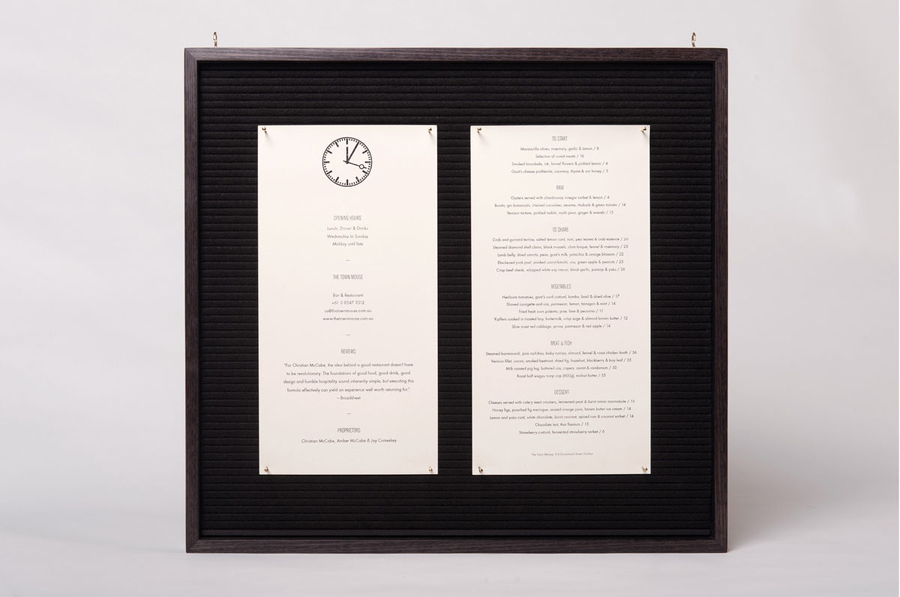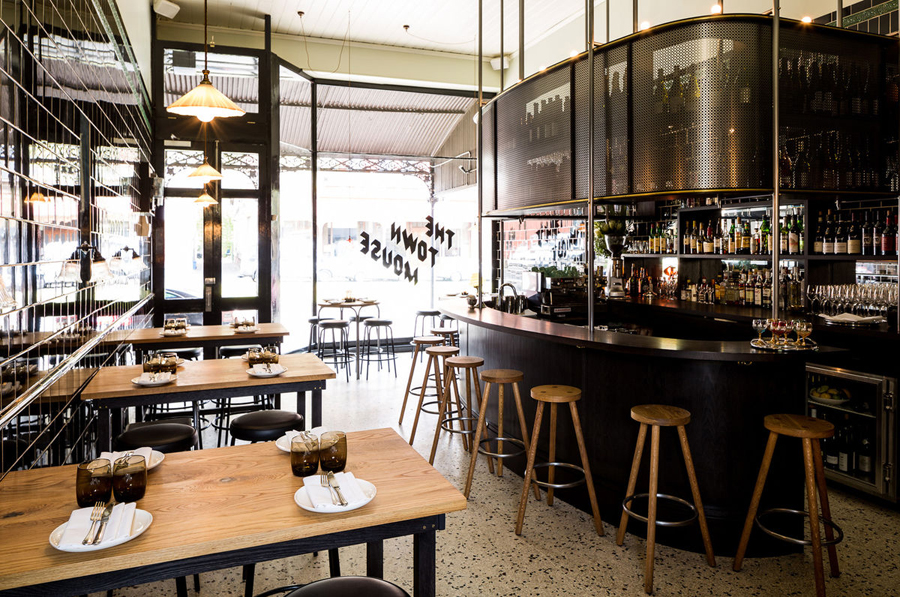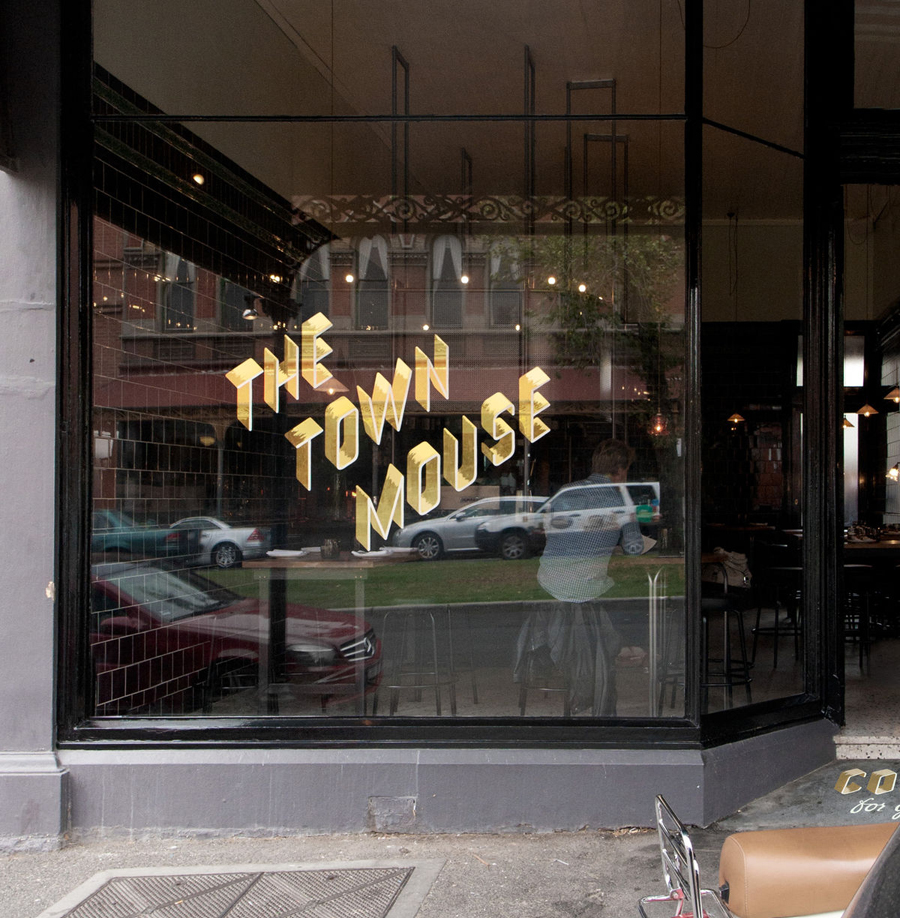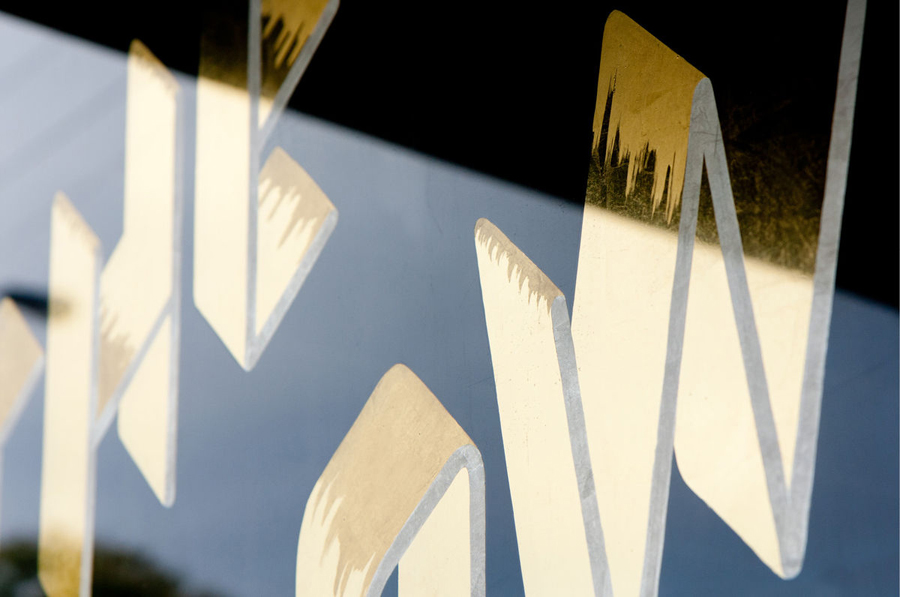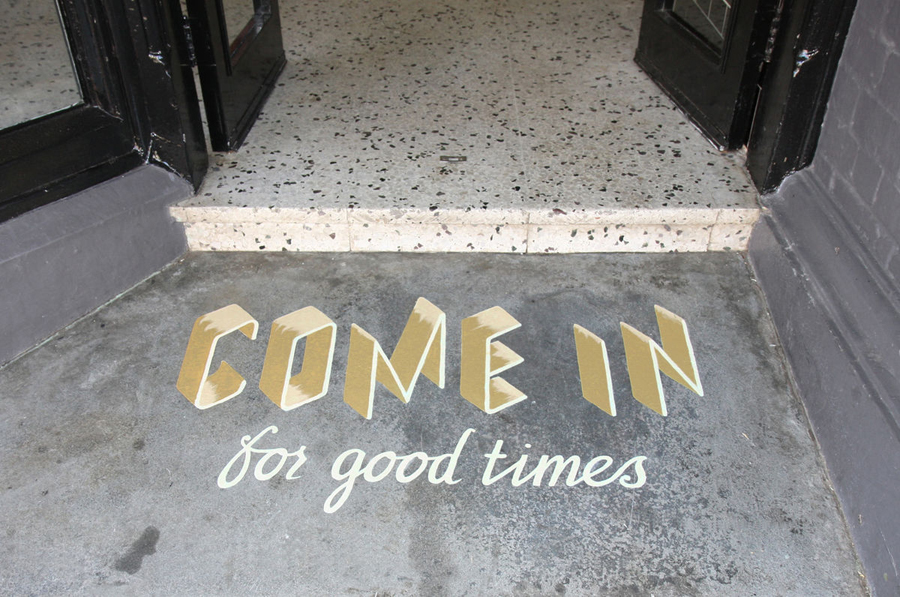 More brand identity work by A Friend Of Mine:
Support BP&O
Thank you to everyone who has visited BP&O since its beginning in 2011. As many of you know, BP&O has always been a free-to-access design blog that seeks to offer extended opinion on brand identity work. It has sought to be the antithesis of the social media platform that often disentangles form, context and content. Writing articles can take 2-4hrs and are carefully researched.
I am passionate about design writing and believe that spending time to write about work, rather than just posting images, furthers design discourse. If you have enjoyed this article, have been with the site from its early days and would like to help contribute to its future, please consider supporting the site with a small PayPal donation. This will go towards the costs of hosting, CDN (to make the site quick to load) and Mailchimp, and cover some of the time it takes to research, write-up, format and share posts.
---