Crabapple Kitchen by Swear Words
Opinion by Richard Baird Posted 11 April 2013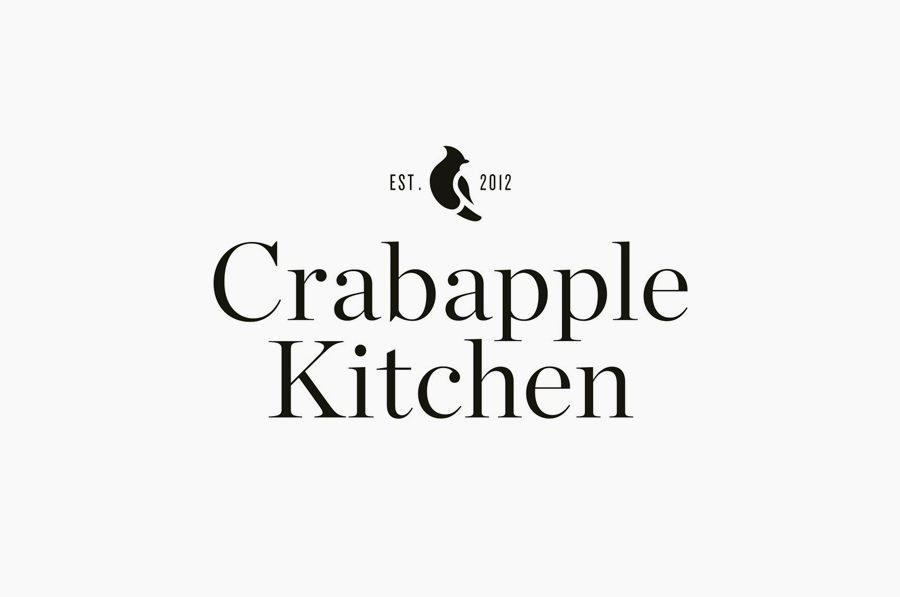 Located on Hawthorn's Glenferrie Road, Victoria, Crabapple Kitchen is a 'high-end café/wine bar' with an ever-changing menu of simple, rustic and seasonal Italian, French and Spanish cuisine created from local produce and served in a 'homely and light-hearted environment' – derived from the French and Italian countryside – made up of 'beautiful fabrics, French pantries, hanging copper pots, comfy banquettes and an open fireplace'.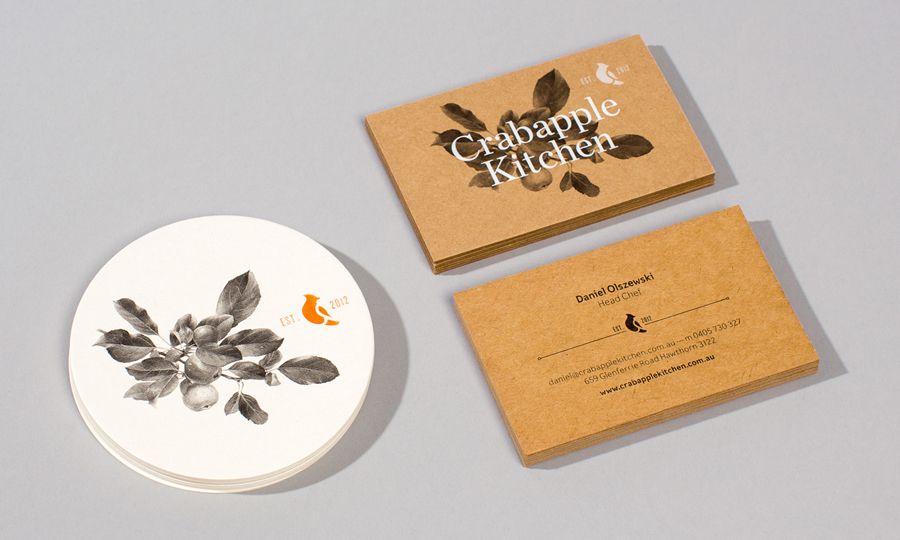 The cafe's visual identity, created by design agency Swear Words, utilises the natural tones and texture of an unbleached, uncoated substrate, the traditional sensibilities and dense detail of early, hand drawn botanical illustration and a light, well-spaced serif. Alongside the more contemporary and contrasting white ink print finish to neatly resolve and convey the craft and quality of the cafe's choice of ingredients, the food it produces and its interior environment.
Crabapple Kitchen was designed with the busy person in mind, an oasis in Hawthorn where people can relax the moment they step through the door. The décor, the old school hospitality, the music and even the food has a touch of nostalgia, to transport you back to a simpler time. Our design solution marries a heritage, hand-made tactility to a more modern aesthetic for a timeless yet contemporary feel that mirrors the philosophy of the establishment. The Waxwing bird symbolises the nomadic nature of the extensively-travelled owner's and the inspiration of their food and service philosophy. – Swear Words
The result is a really nice communicative balance of both physical and visual material and illustrative texture, typographical simplicity set over the top and, through the bird detail, subtle, individual personality which together appear regional but with a high contemporary quality.