Síol Studio designed by Mucho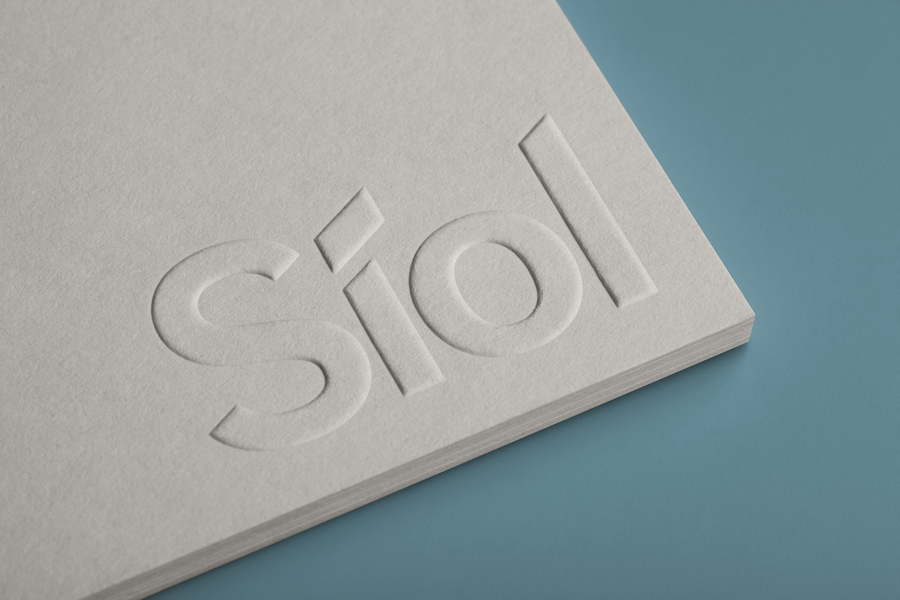 San Francisco-based architecture studio Síol recently commissioned multidisciplinary design agency Mucho to develop a new visual identity solution that would embody "their philosophy of conceptual, clean architecture for both interior and exterior design." Based around a customised sans-serif logotype executed as a blind deboss, the identity conveys the familiar architectural themes of light and shadow formed within three-dimensional space and a practical, corporate efficiency.
"Síol is a metaphor. With its literal definition as seed in the Gaelic tongue, the word Síol can be understood as both a noun and a verb. The use of this word as a verb is symbolic of our design process. To seed (to place, to introduce) represents the sowing of a conceptual device in a specific environment. It is the embodiment of a collective mission statement and a shared philosophy that responds to the architecture of both self and place."
– Síol
[vimeo http://vimeo.com/64275639 width=900 height=506]
"Síol is a Gaelic word literally meaning 'seed'. The identity however couldn't be associated with its meaning. Many times the name gets misspelt as 'Soil' and any reference to this suggests landscape architecture which is just one part of the firm's business. The logotype was created geometrically using the angles derived from cutting a square in half, joining the two points and therefore creating a Fibonacci triangle. This angle was then used to create the accent and cut the letterforms to create a bold, modern original logotype." – Mucho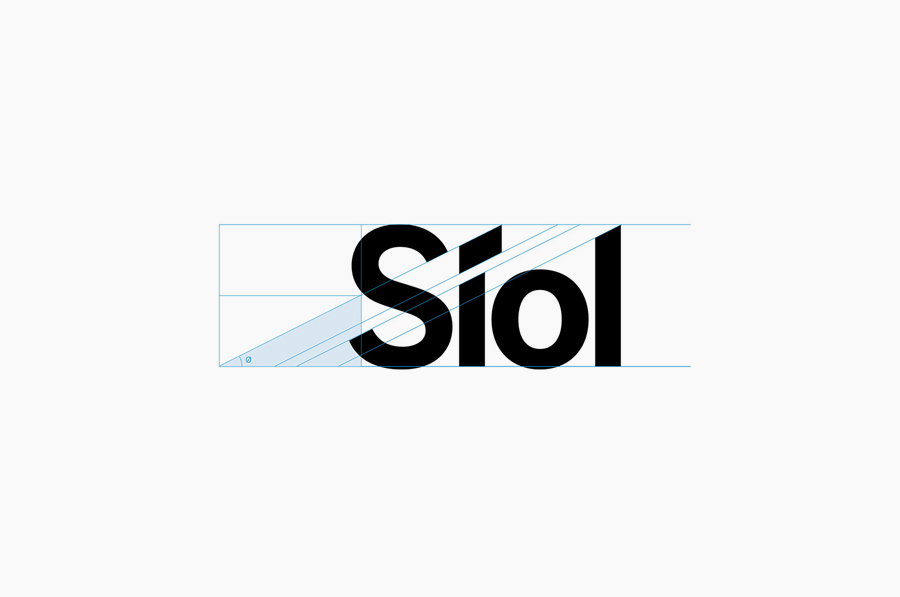 Although these kinds of custom cuts are a familiar and often abstract solution to achieving proprietary and communicative value from a near-neutrality, this particular angle, especially across the tittle, functions well to subtly provide faceted dimensionality to the established perception of professionalism that comes with well-spaced, sans-serif characters. This is enhanced by the light, shadow, structure and texture – a mainstay of architectural identities – of a simple, stacked typographic layout and the physicality of a blind deboss across an uncoated substrate.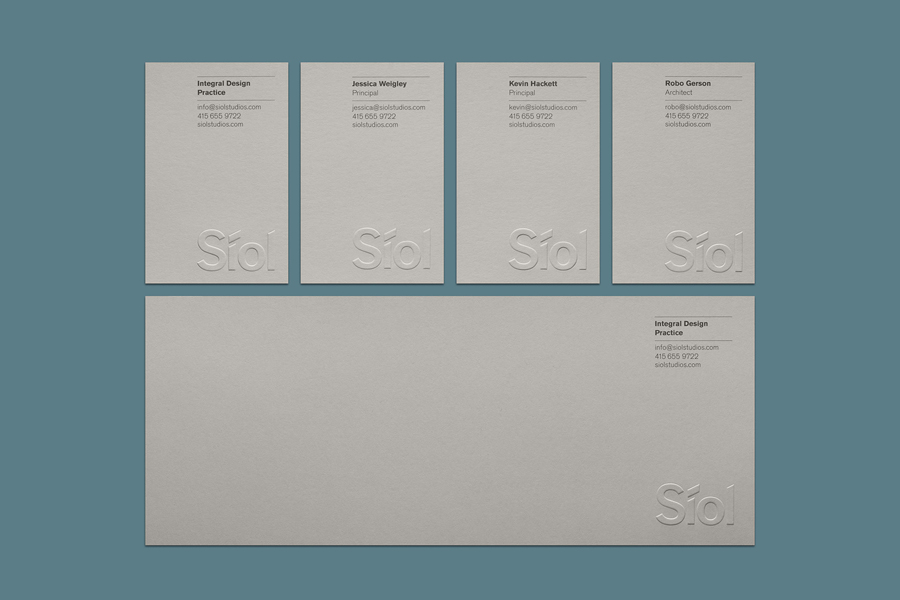 Follow BP&O:
RSS
Facebook
Twitter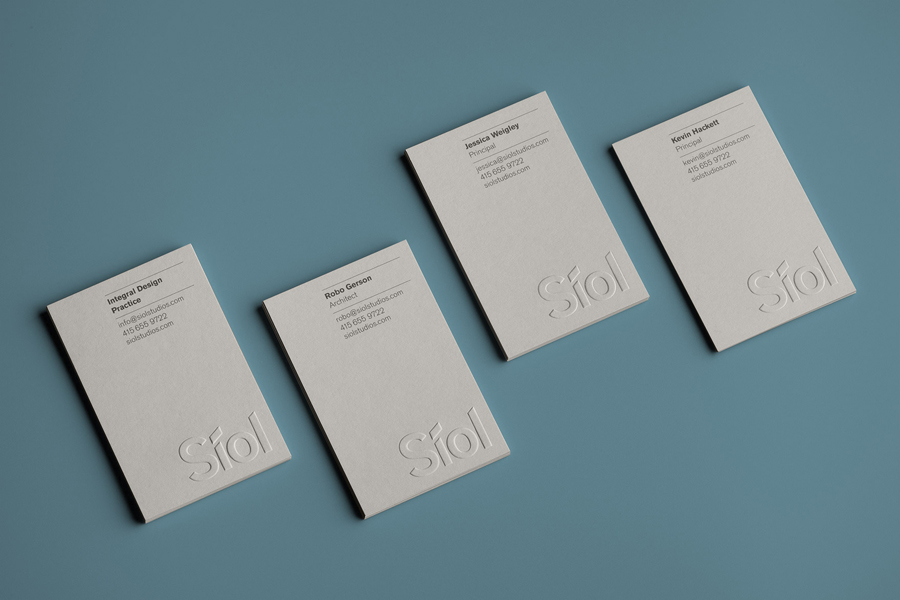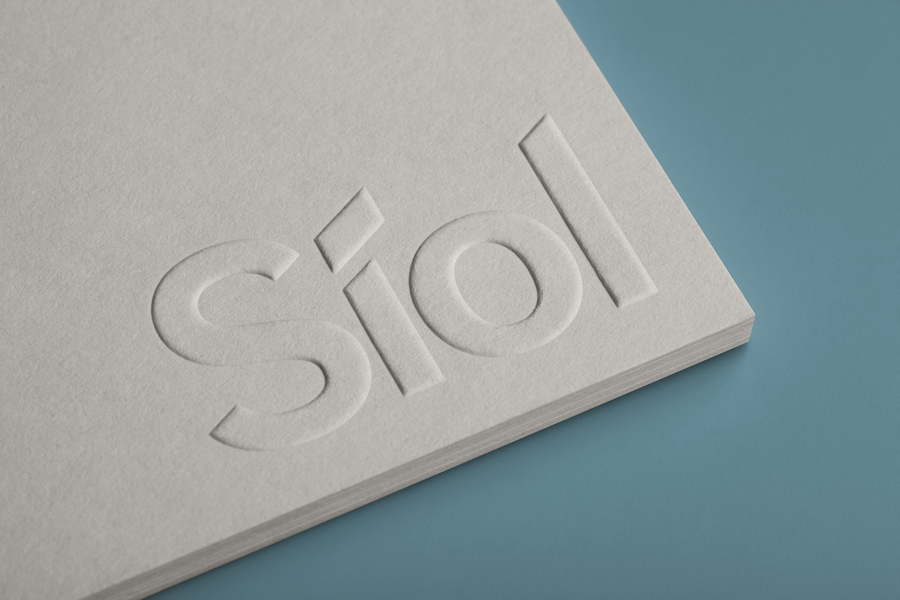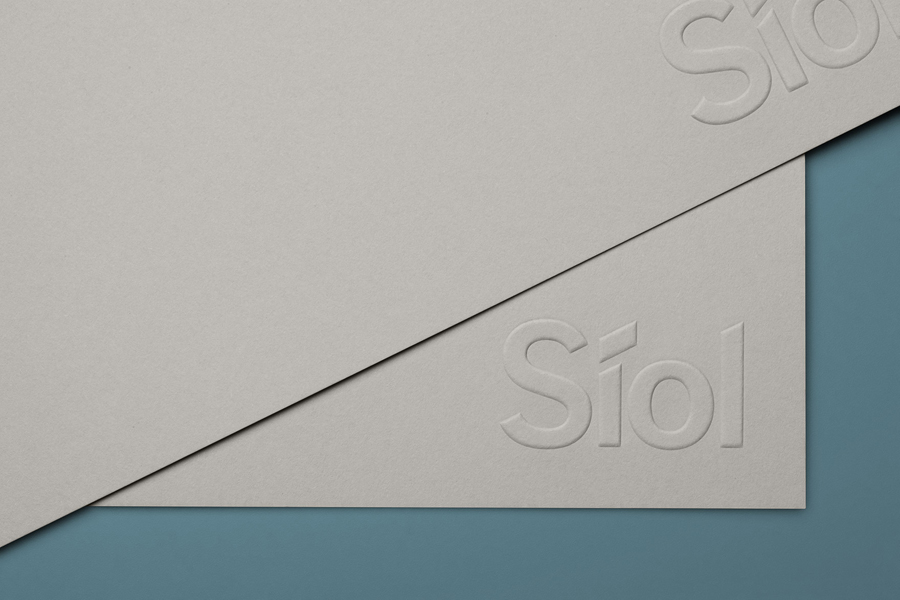 If you liked this then you may also like:
---