Zealong Flavoured Tea designed by Victor Design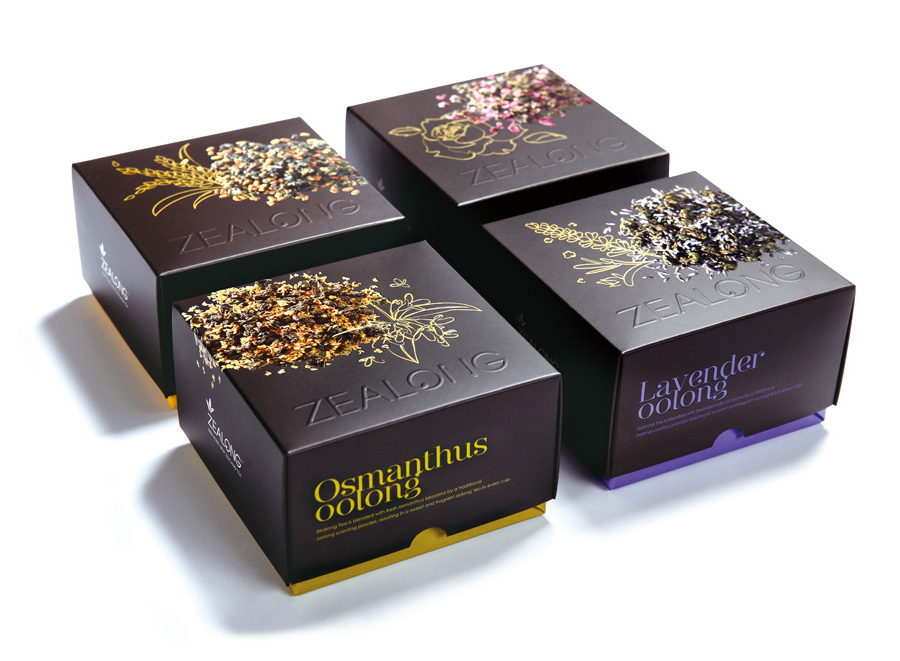 Zealong is a brand of high quality, traditional Chinese, single origin oolong teas made from organically grown leaves, described as thicker and having more flavour, hand-picked by skilled Taiwanese technicians from an estate in the Waikato region of New Zealand. Zealong is the only tea brand certified to the highest ISO food safety standards and has the ability to trace each batch back to the day and location of its picking.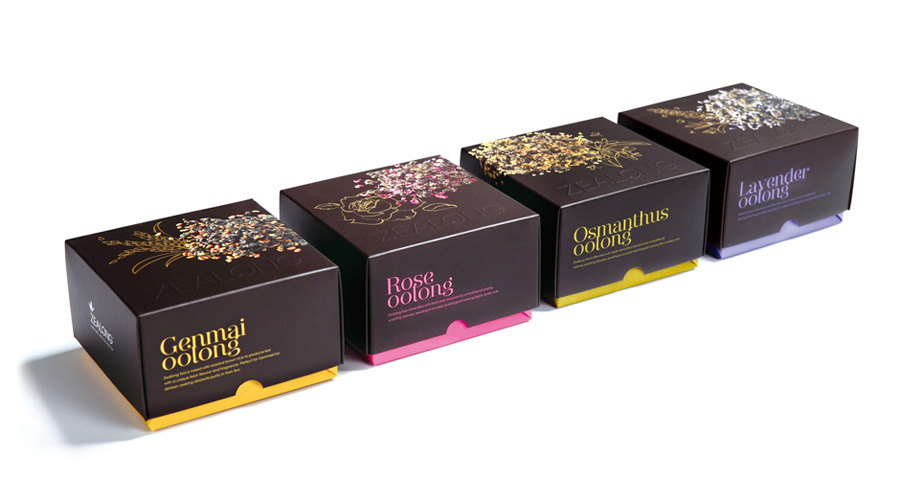 The packaging for Zealong's new four flavour range, which includes brown rice, rose, osmanthus flower and lavender infusions, was created by Taiwanese studio Victor Design. The studio's design solution utilises the distinctive contrast and tactility of a matt satin, UV varnish and gold foil print finish, bright contemporary colour and a blind emboss across a dark surface to set a conventional but well realised premium sensibility that borrows a little from the chocolate category.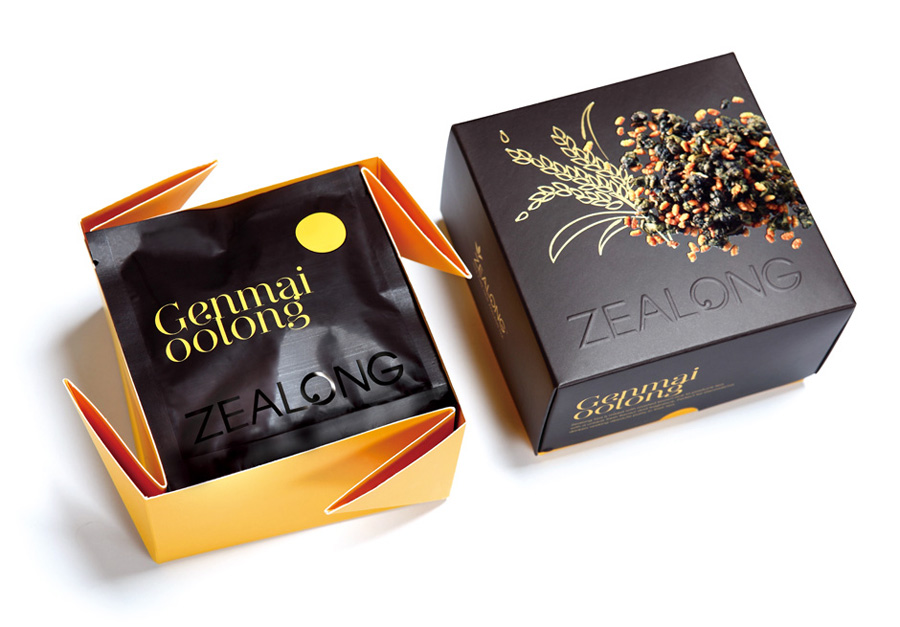 These print techniques are used effectively to pick out the fine organic texture of the ingredient photography, the hand drawn calligraphic illustrations and the flourishes of the typography, and enhance these with plenty of surrounding space. Alongside a folded card tray interior these add a layer of hand craft and an appreciation for fine natural detail to the high quality associated with the print finish which subtly reflect the mix of modern technology and ancient skills used to create the teas.
Follow BP&O:
RSS
Facebook
Twitter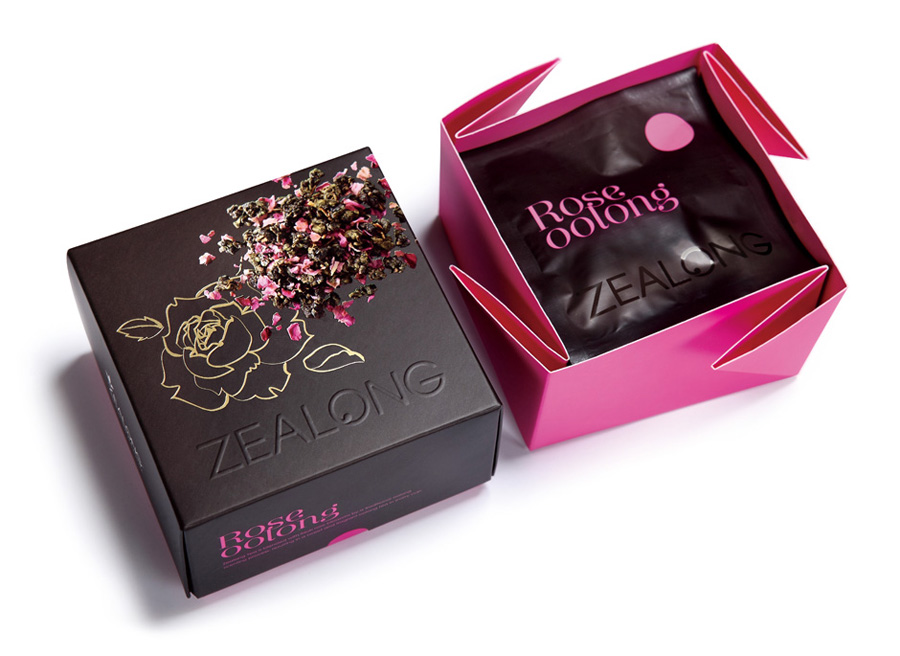 If you liked this then you may also like:
---