Club at South Place Hotel designed by This Is Colt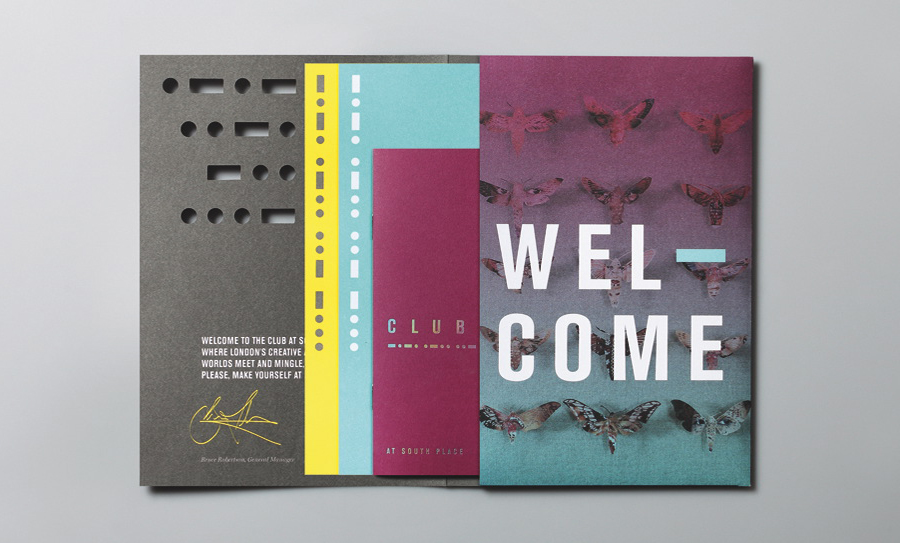 Club is an exclusive private members area hidden from the public within London's South Place Hotel. Its visual identity, developed by This Is Colt and designed to establish a connection with the parent brand but with "a personality of its own", is built around a logotype constructed from the same contemporary, condensed sans-serif characters of the hotel's identity but is paired with a morse code underline detail and executed as a holographic foil print treatment across a variety of coloured papers.
"Prior to the launch of South Place Hotel a spy concept had been established; various internal locations had been given historical spy references and it was a theme we were keen to explore. Rather than using specific names, to continue the concept we developed a morse code shorthand for Club that would set it apart from the other facilities and give members a space of their own."
"The resulting identity contains clear strands of the South Place Hotel DNA. The use of their colour palette, existing typography and imagery help achieve continuity, however unique elements used across a suite of collateral mean that members identify with Club rather than the larger hotel offer. A degree of exclusivity has been achieved and anyone offered the chance to join gets to feel exactly that."
– This is Colt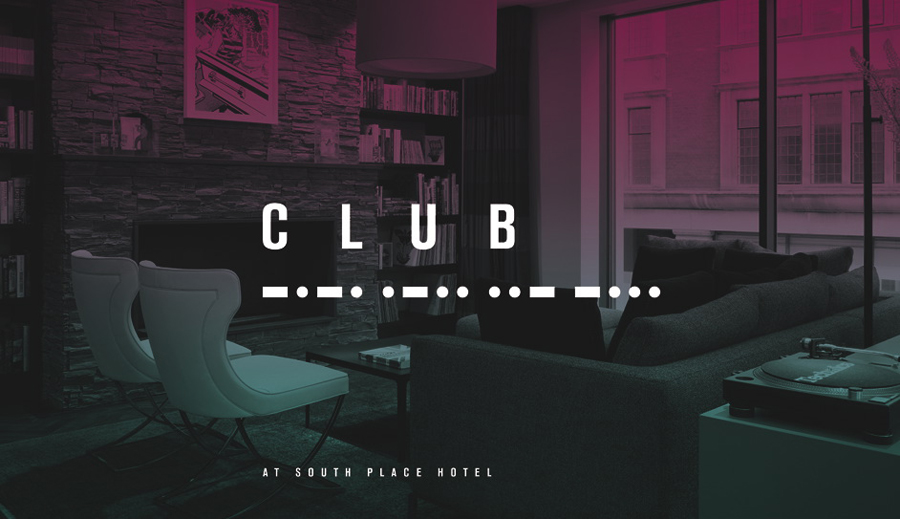 While frequently utilised in identity design, the universal aesthetic but limited understanding of morse code works well here to establish a clear sense secrecy within the constraints of the parent brand with a 'hidden in plain sight' idea that shares the spy theme (or gimmick) of the hotel. The dots and dashes of the past deliver an extended contrast to the condensed and broadly spaced characters of the present whilst retaining a similar cohesive line weight. It might have been interesting to add a more interactive element, perhaps an app, that would allow Club to use the code more extensively throughout their communication as a way of allowing members to uncover hidden offers etc.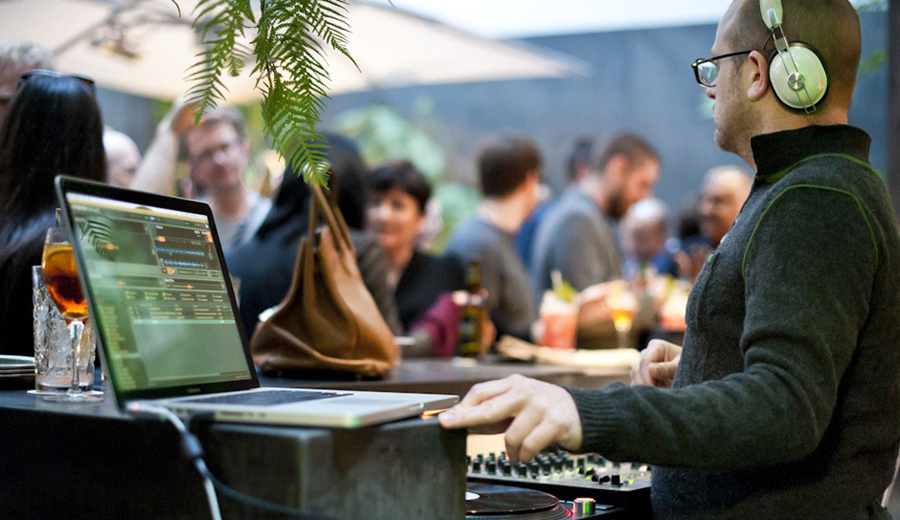 The retrospective quality of morse code is built upon with the antiquarian imagery of mounted butterflies across the collateral but this tempered by a purple to green tint, coloured uncoated papers and a holographic print finish that give the gold and silver foils and black papers of conventional exclusivity a more contemporary twist.
Follow BP&O:
RSS
Facebook
Twitter
---