Luna Burger designed by Slagle Design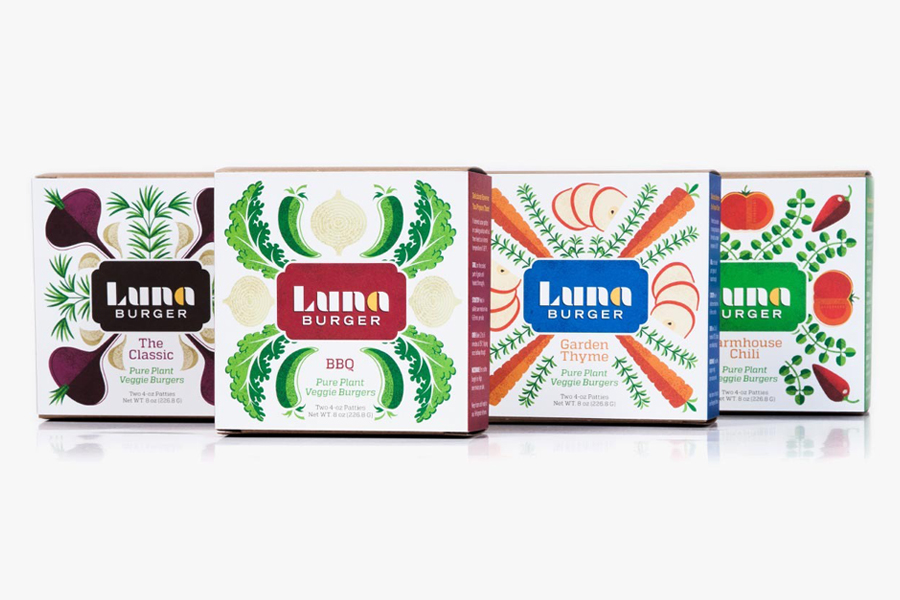 Luna Burger is US company producing vegan and veggie burgers using locally-sourced organic ingredients which are then sold from the freezer section of grocery and whole food stores as well as local cafes and restaurants. With the client specifying a plant based direction, Jeremy Slagle of Slagle Design developed a new visual identity and packaging treatment that contrasts an uncoated and unbleached material choice with a bright white sleeve that enhances the bright but natural colour and fine texture of the illustrative work.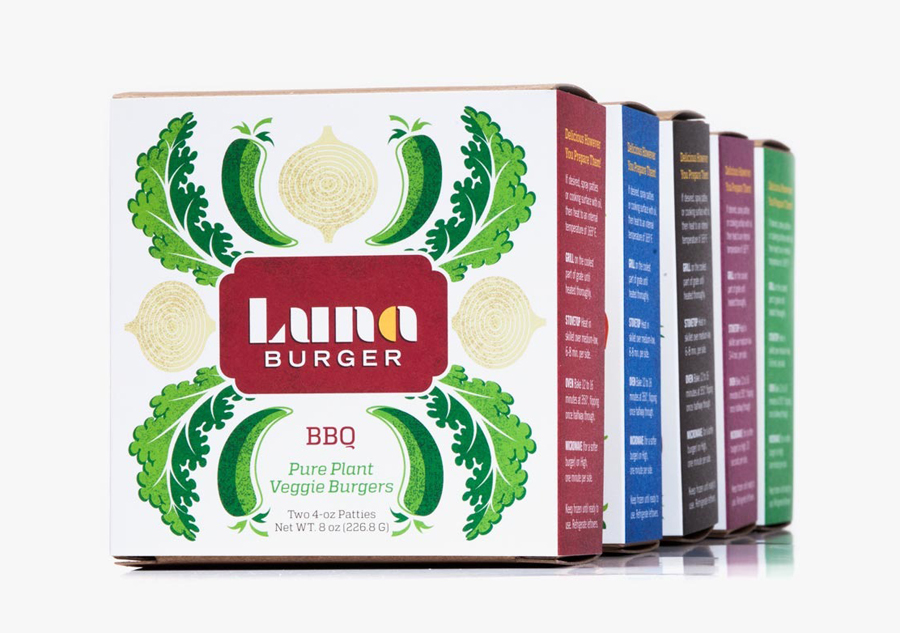 "Authentic ingredients,  grown just down the road, make for good burgers.  These organic and sustainably-grown vegetables and grains are hand-crafted into veggie burgers that have a sense of place. Luna Burger is connected to our Ohio community and is helping to grow a vibrant local food economy, creating relationships between farmers and eaters as we go."
– Luna Burger
The natural qualities of the ingredients and hand made nature of the patties are well conveyed through the texture of stamp-like print finish. These give a clear crafted quality to the more contemporary, consistent quality, almost geometric approach and outward energy of the fruit and veg renderings. This juxtaposition of local craft and contemporary quality also resonates through the elemental forms and stencil cut utility of the logotype and the more agricultural sensibilities of a slab-serif.
The result infuses the category with a lively and modern sensibilities that move it away from the previously stagnant conventions of the industry without compromising its natural, organic and regional roots.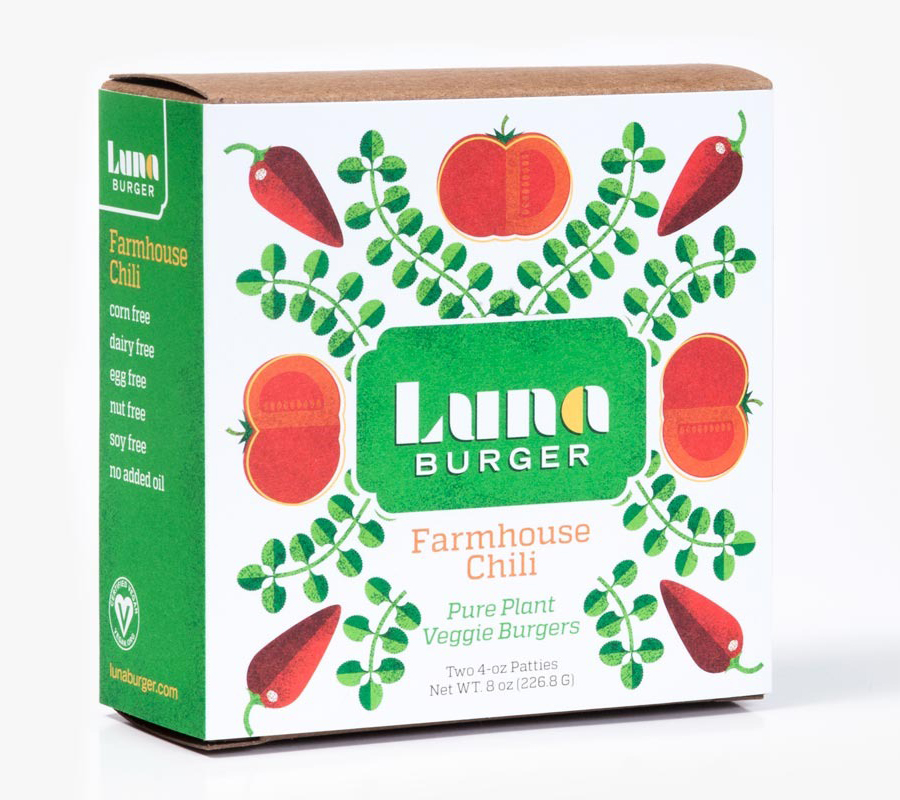 Follow BP&O:
RSS
Facebook
Twitter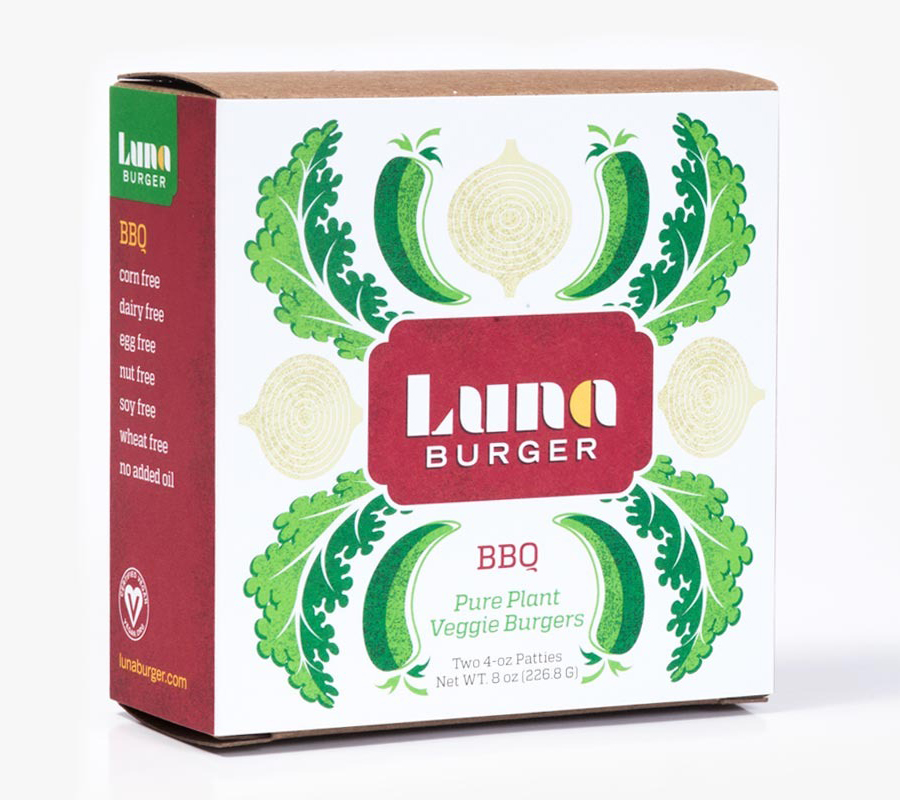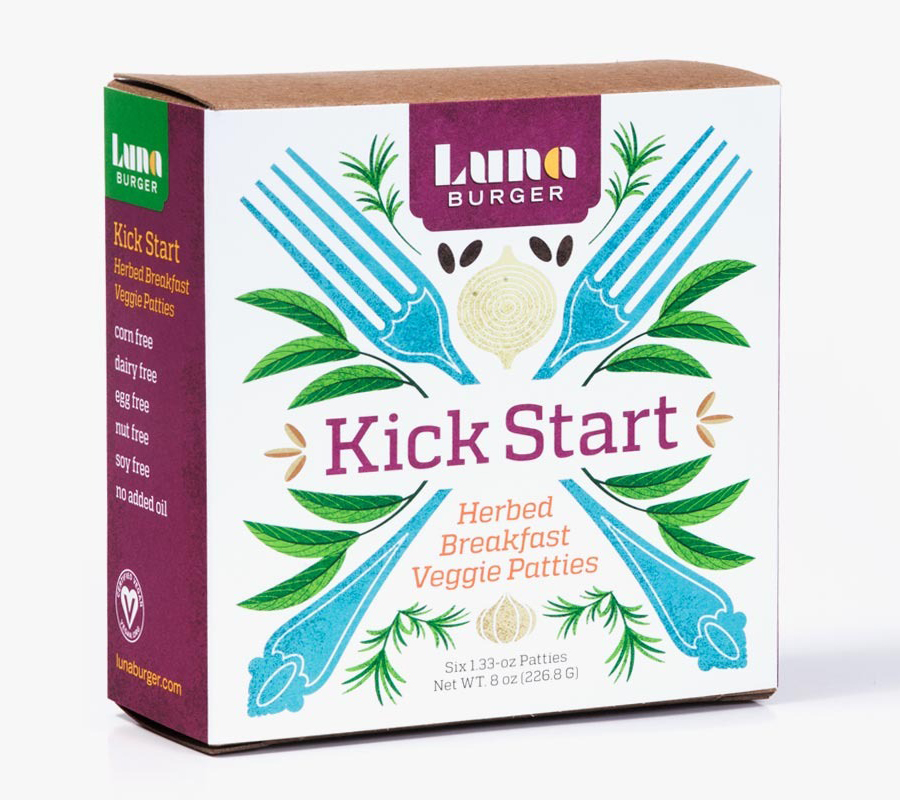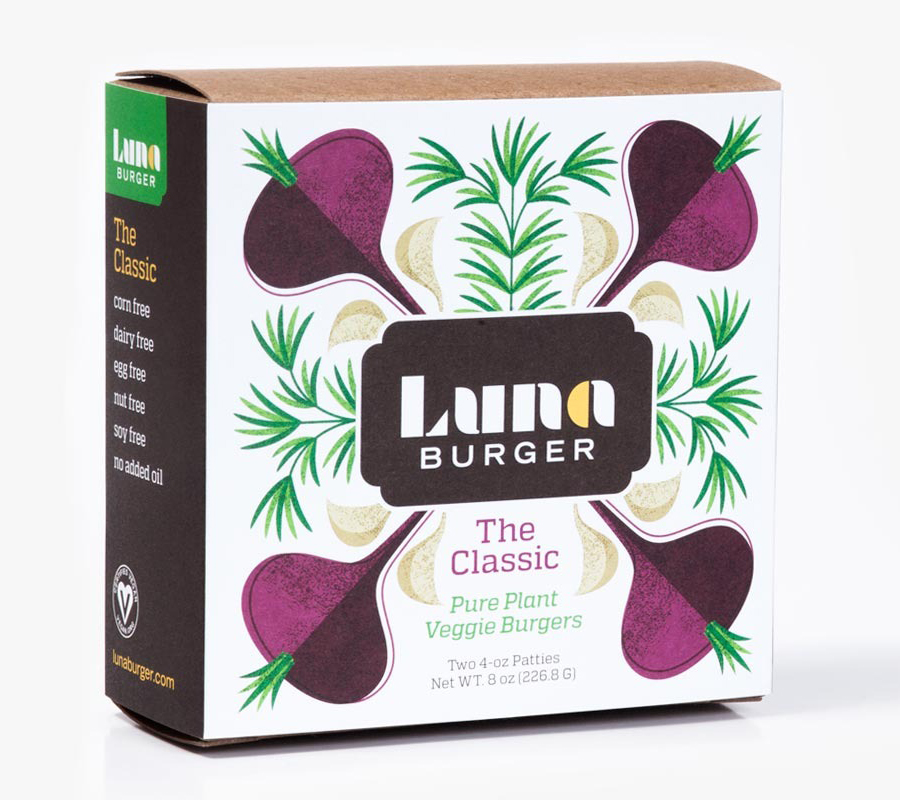 If you liked this then you may also like:
---