Rhinoshield designed by Bravo
| Author: Richard Baird

|

Filed under: Packaging Reviews, Technology | Tags: Back of Pack Design, Best Packaging Designs, Branding, Creative Packaging, Design For Print, Designed by Bravo, Designed in Singapore, From Asia, Icon Design, Mobile Phone Accessory Packaging, Packaging Company, Packaging Design Blog, Packaging News, Packaging Opinion, Perforated Detail, Spot Colours, Technology Logos, Technology Packaging, Typography

|

Comments Off

on Rhinoshield designed by Bravo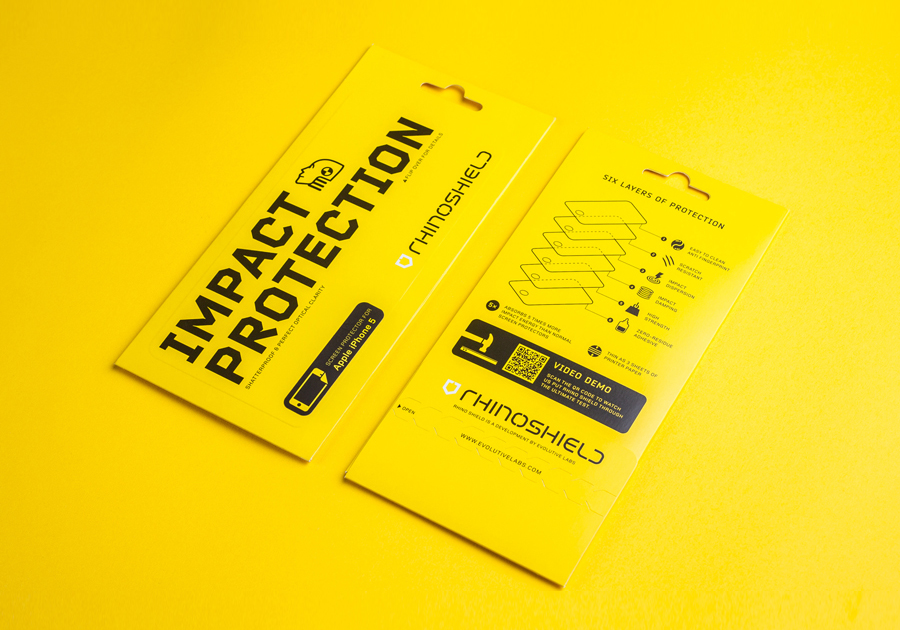 Rhinoshield is a smartphone and tablet screen protector—funded by a Kickstarter campaign created by Evolutivelabs—with a shock-damping layer that is able to withstand up to five times the impact energy of Gorilla Glass 2.
Developed by Bravo, Rhinoshield's brand identity—which included a logo, logo-type and packaging combination—mixes the heavy industry aesthetic of a bold black and yellow colour palette, stencil cut letters and oversized typography with the resilience associated with crash test dummies, the research-based reliability of the iconography, lighter line weights and the photography across the website to achieve a solid mix of robustness and technology.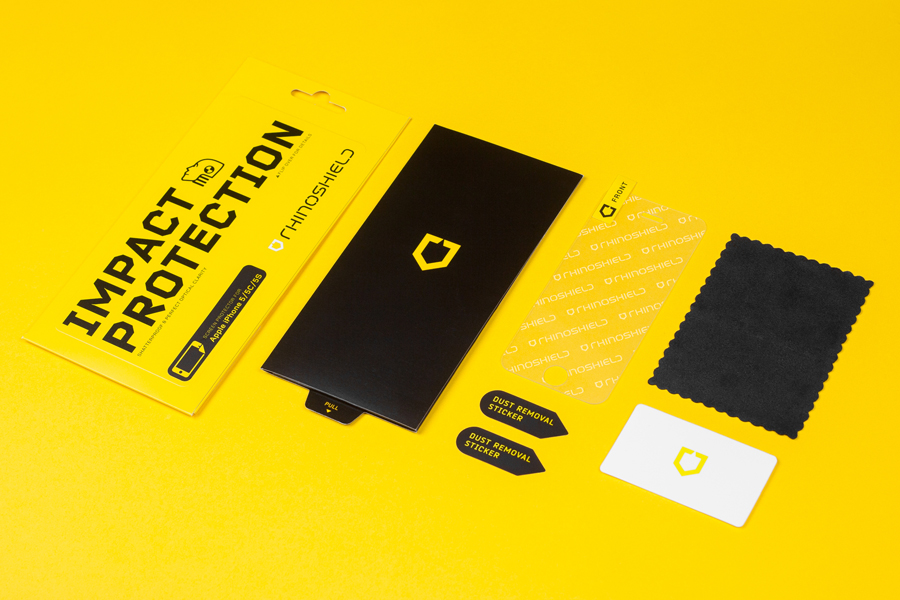 There is an undeniable communicative and aesthetic weight and suitability to Bravo's approach here that while clearly utilising familiar cues of the product group, construction and automobile industries, and having what I believe to be an awkward over-customised logotype but a neat shield concept, feels largely well resolved, distinctive and reliable.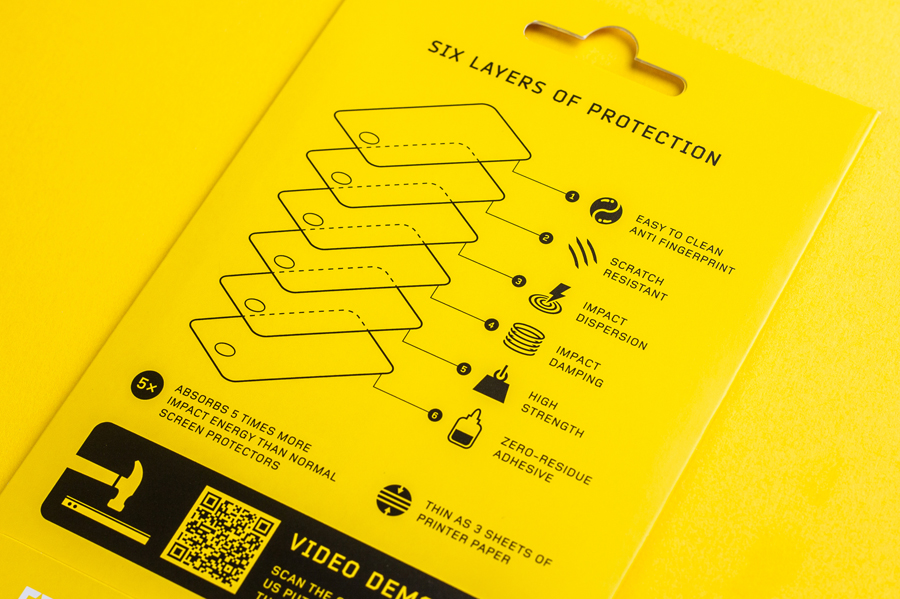 Follow BP&O:
RSS
Facebook
Twitter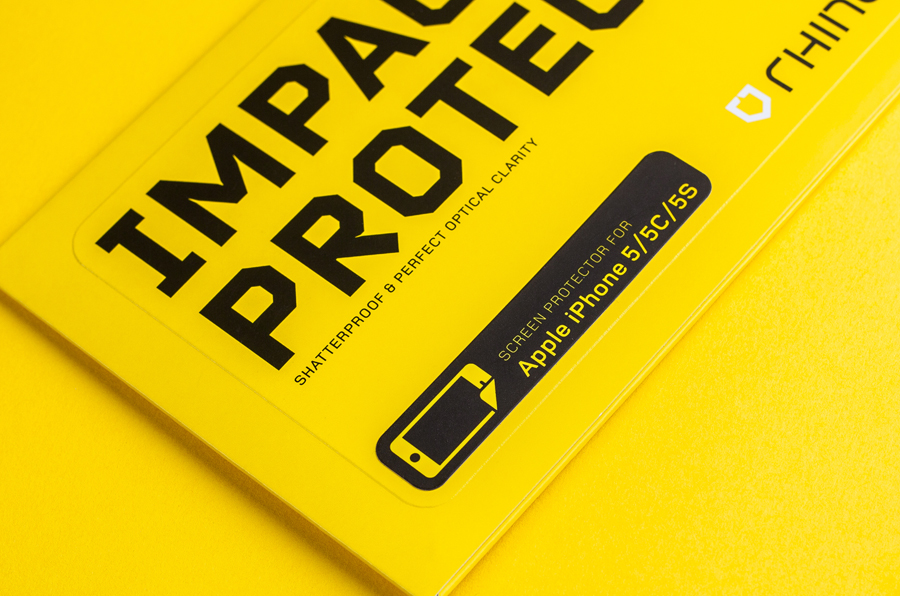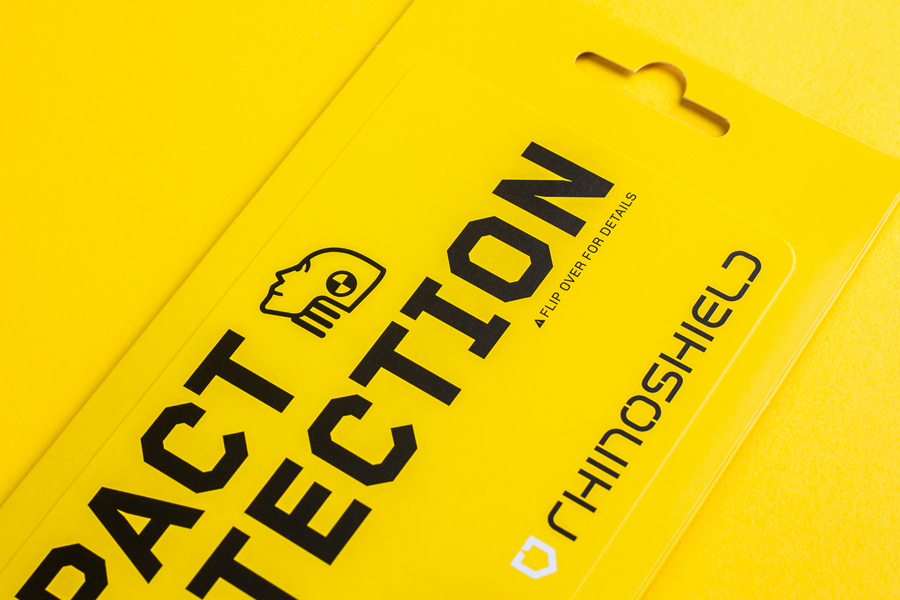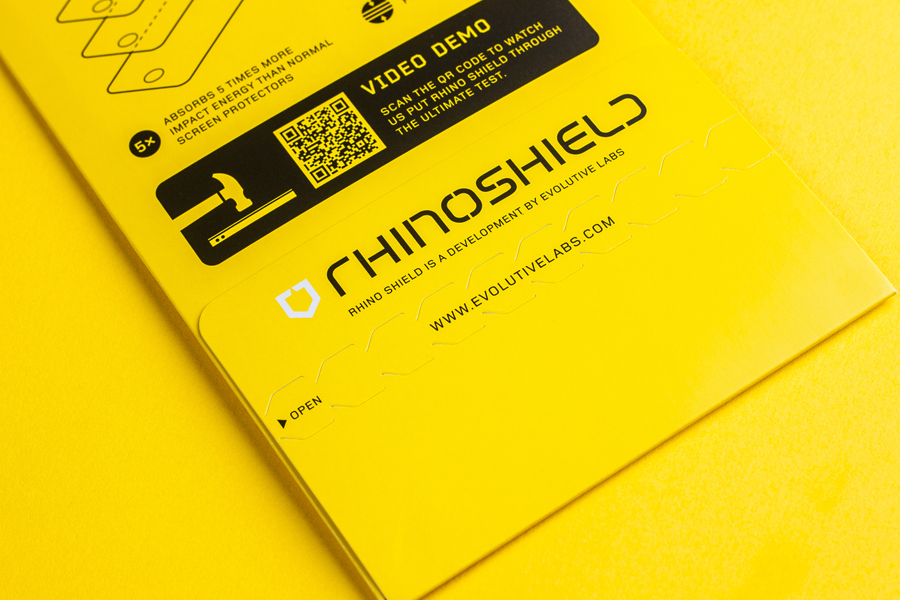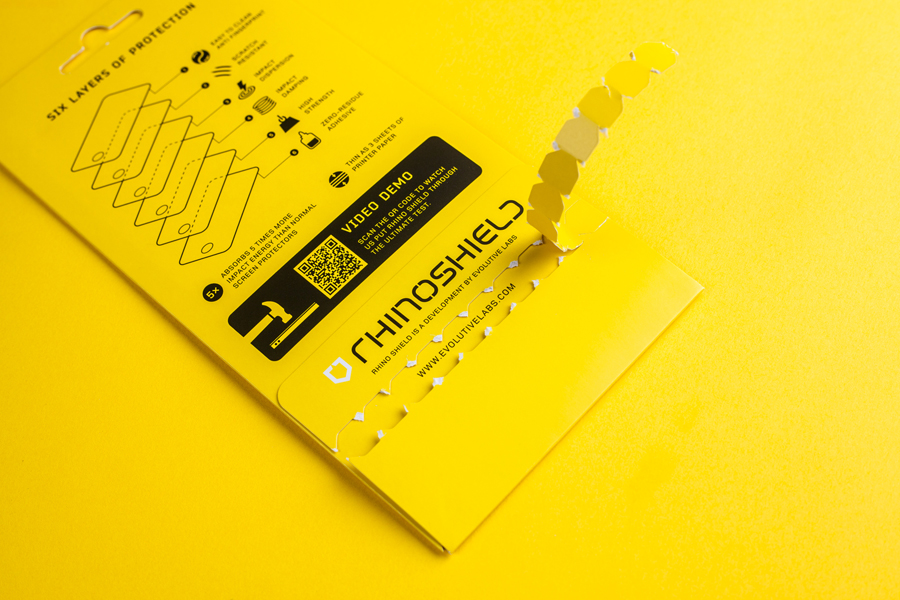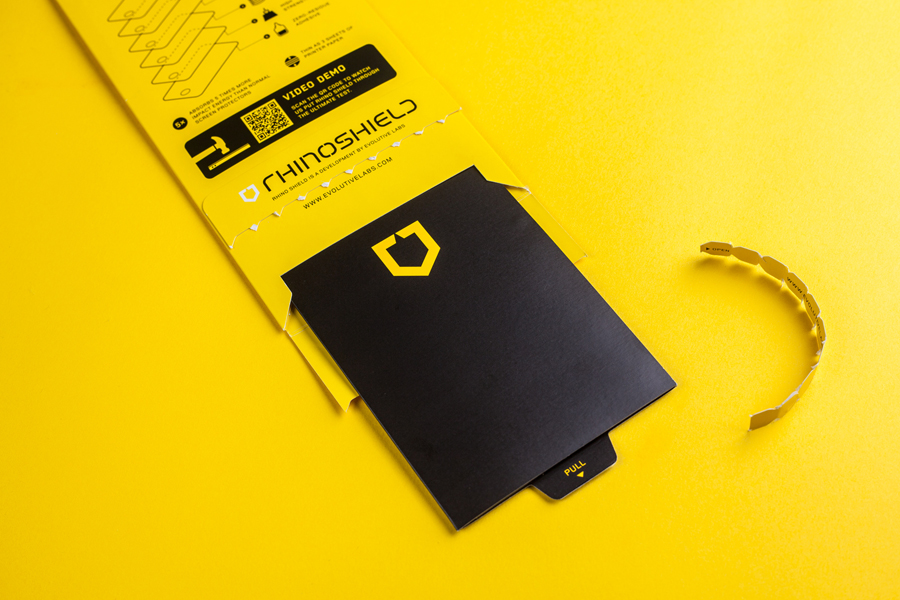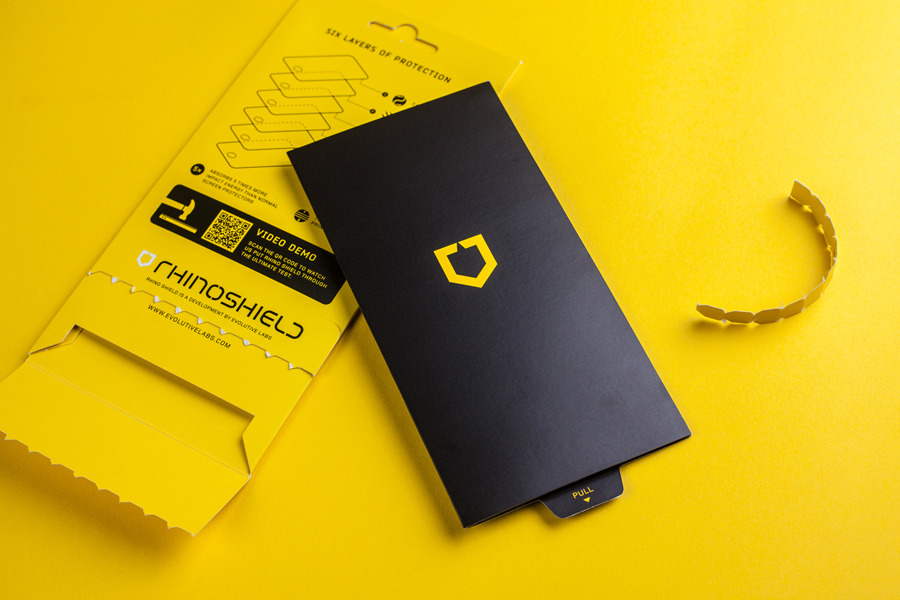 If you liked this then you may also like:
---