Bambudda designed by Post Projects
| Author: Richard Baird

|

Filed under: Cafes, Bars and Restaurants, Logo Reviews | Tags: Brand Identity, Brand Identity Design, Brand Identity Reviews, Branding, Business Card Design, Canadian Design, Designed by Post Projects, Designed in Vancouver, Gold Foil, Gold Ink, Graphic Design, Logo Design & Branding Blog, Logo News, Logo Opinion, Restaurant & Cafe Menu Designs, Restaurant Logos, Sign Design, Stationery Design, The Best Brand Identities of 2014, The Best Business Cards of 2014, The Best Logo Designs of 2014, Website Design

|

Comments Off

on Bambudda designed by Post Projects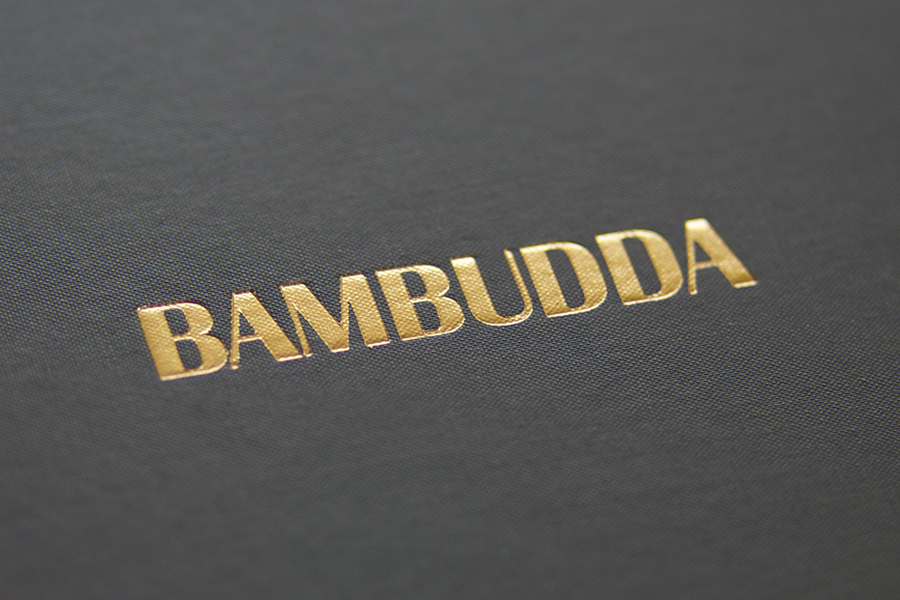 Bambudda is a contemporary Chinese restaurant, located in Vancouver's Gastown district, with a menu that mixes Hong Kong and southern Chinese cuisine with a modern interpretation of Dim Sung. Design agency Post Projects recently developed a brand identity for the restaurant—which included a logo, menus, stationery and website design—based around a simple but unexpected logotype set in Timonium.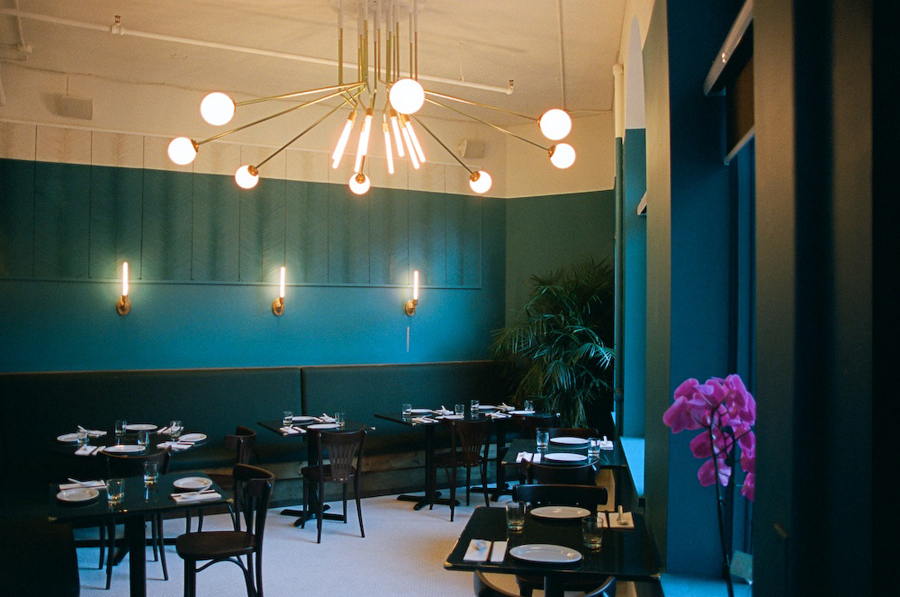 Timonium's jazz associations and retrospective influences are given new life through the unexpected context of a Chinese restaurant. Outside of the familiar characters of the uppercase logotype, the brand identity really benefits from the more distinctive details contained within Timonium's lowercase letters. These are enhanced by an over-sized across the website and printed as a gold metallic spot colour on the back of the business cards.
The font choice feels appropriately reflective of the classic furniture, lighting and colour palette that makes up Bamdubba's interior, as does the fabric and bamboo textures of the menu, a gold foil print finish, and a website that features some solid interior photography by Jennilee Marigomen.
The result is a brand identity that resonates well with the interior experience, draws distinction from a confident cross-pollination of familiar typography and complements these with a limited but high quality combination of material choice and print finish.
Design: Post Projects
Photography: Jennilee Marigomen
Interior Design: Ste. Marie Art & Design
Opinion: Richard Baird
Fonts Used: Timonium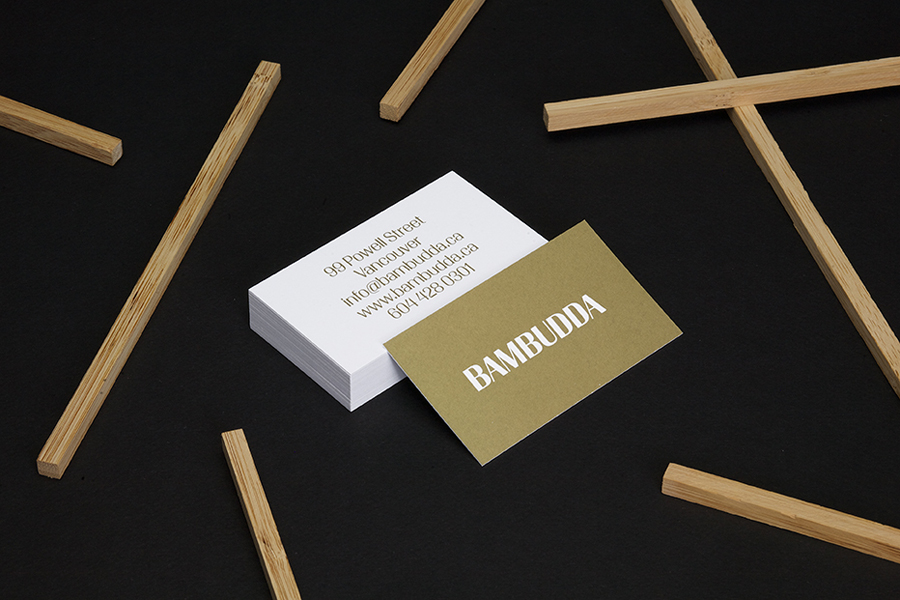 Follow BP&O:
RSS
Facebook
Twitter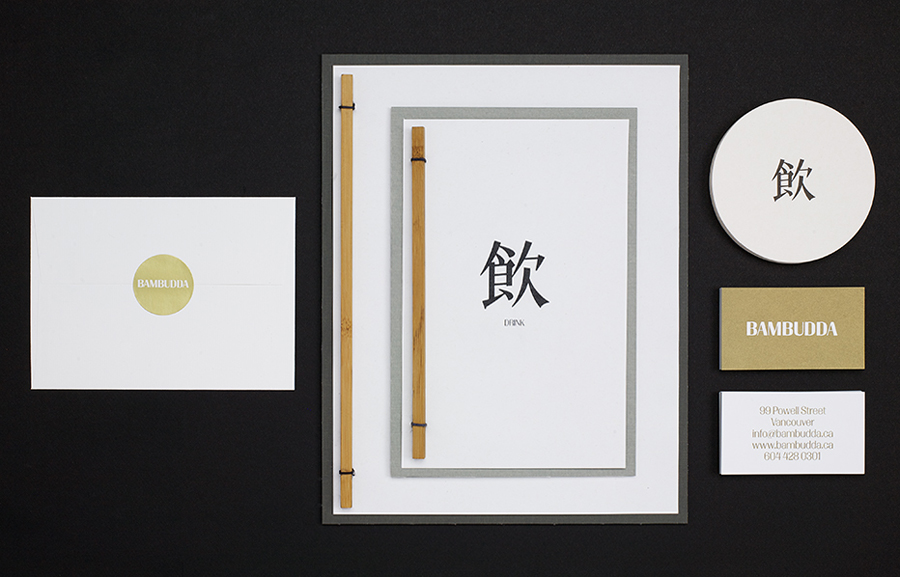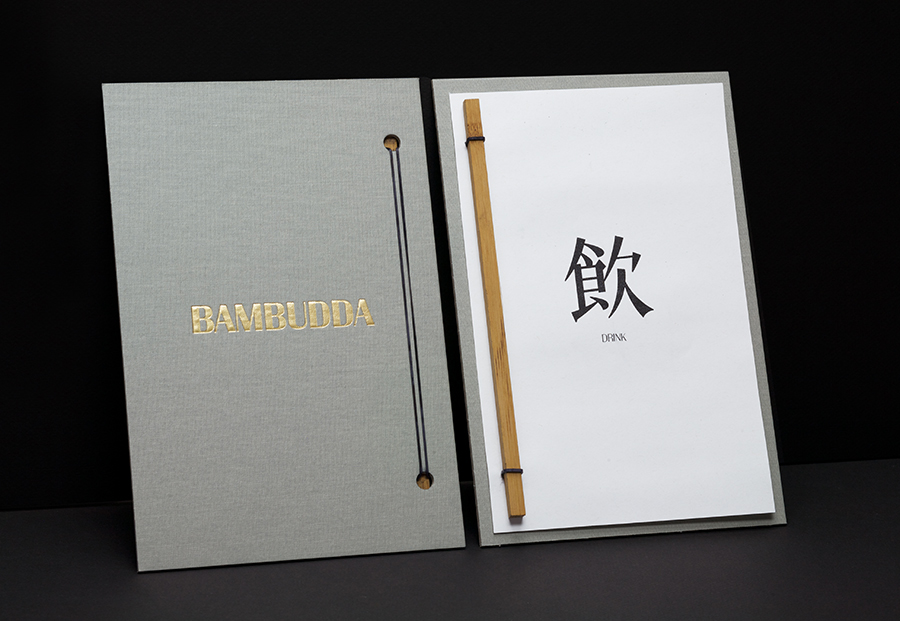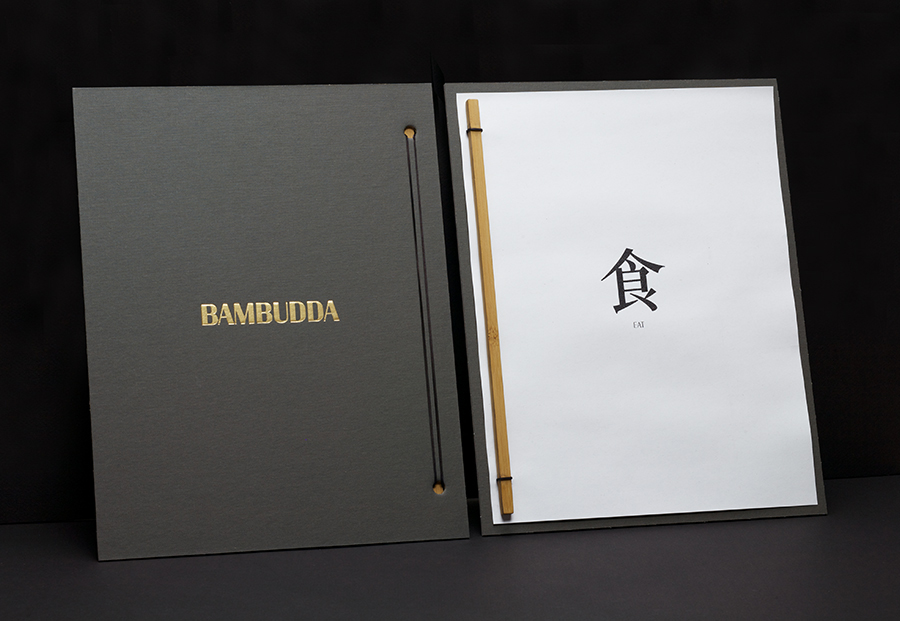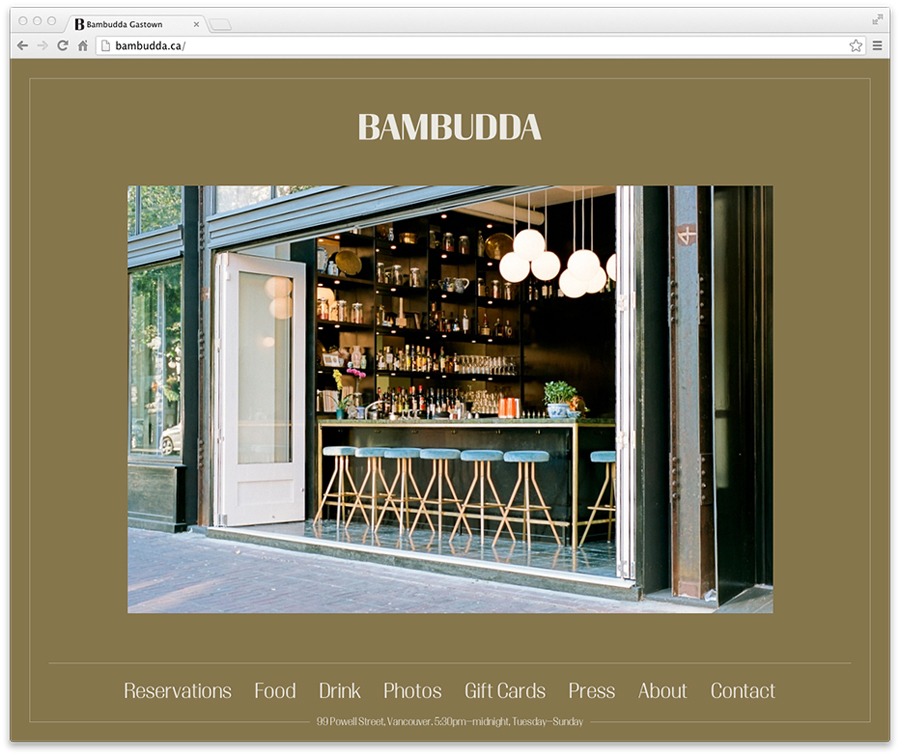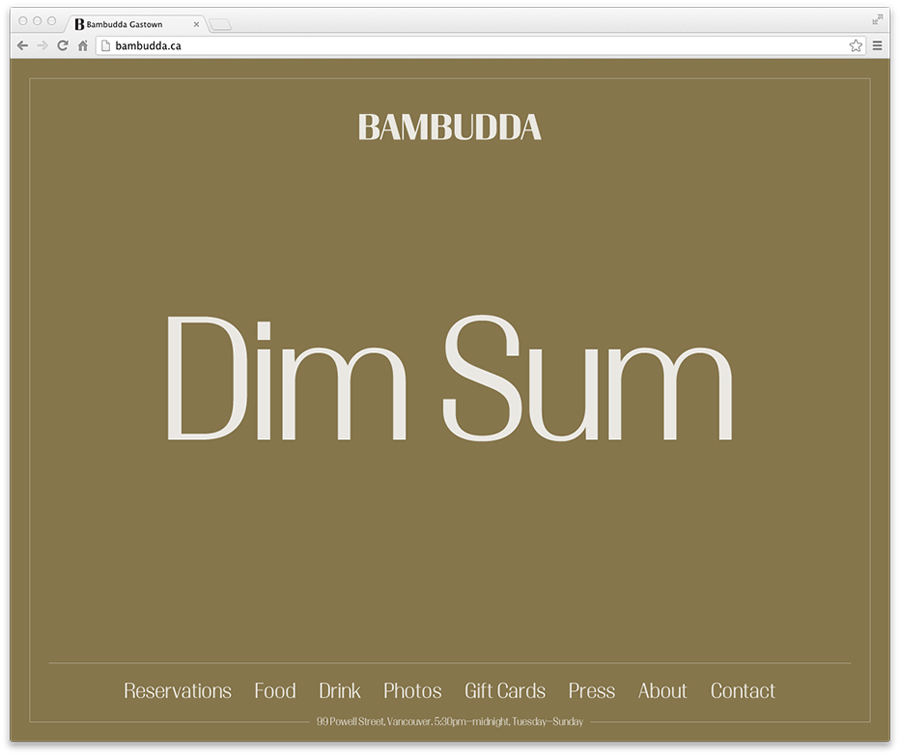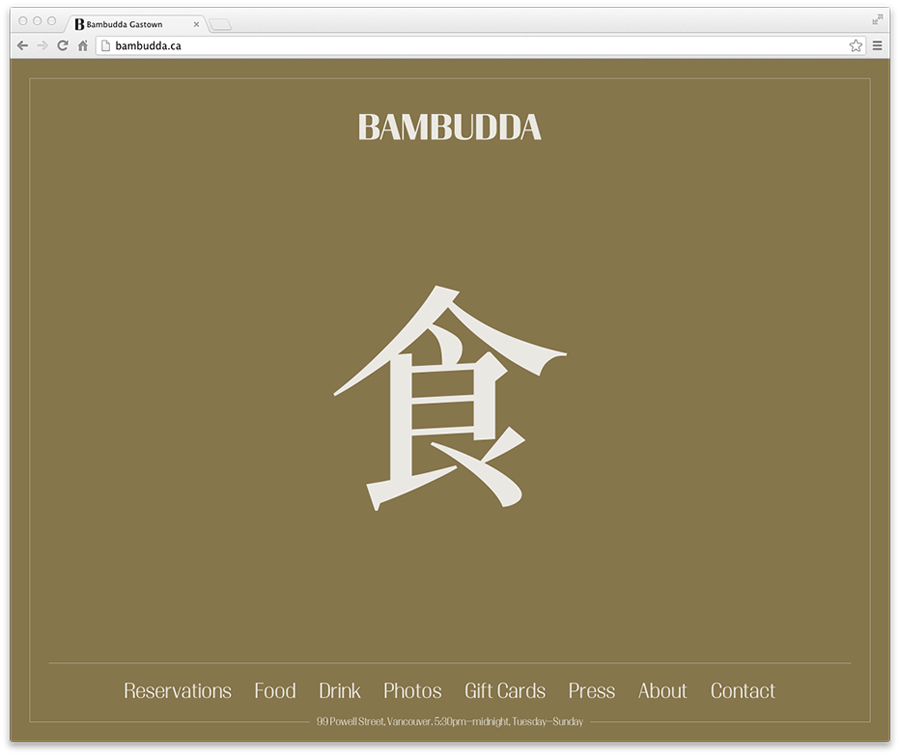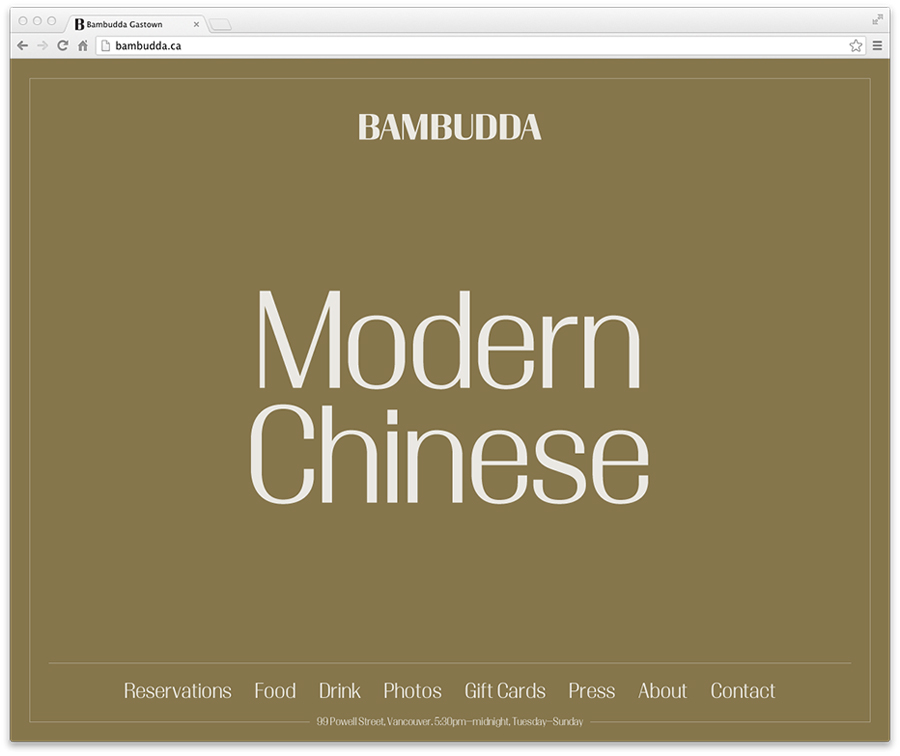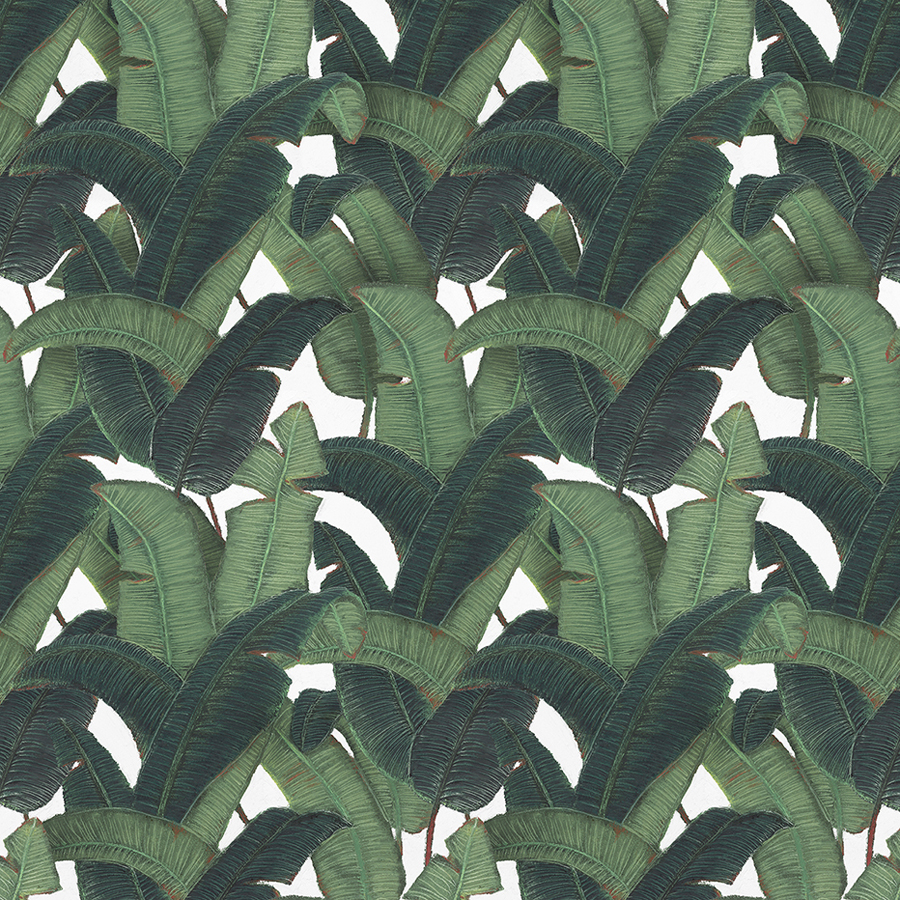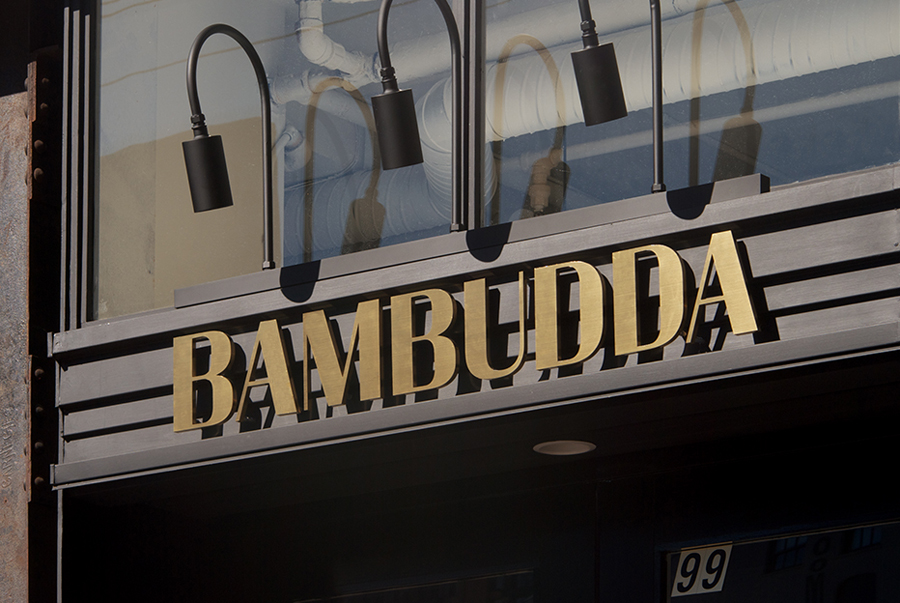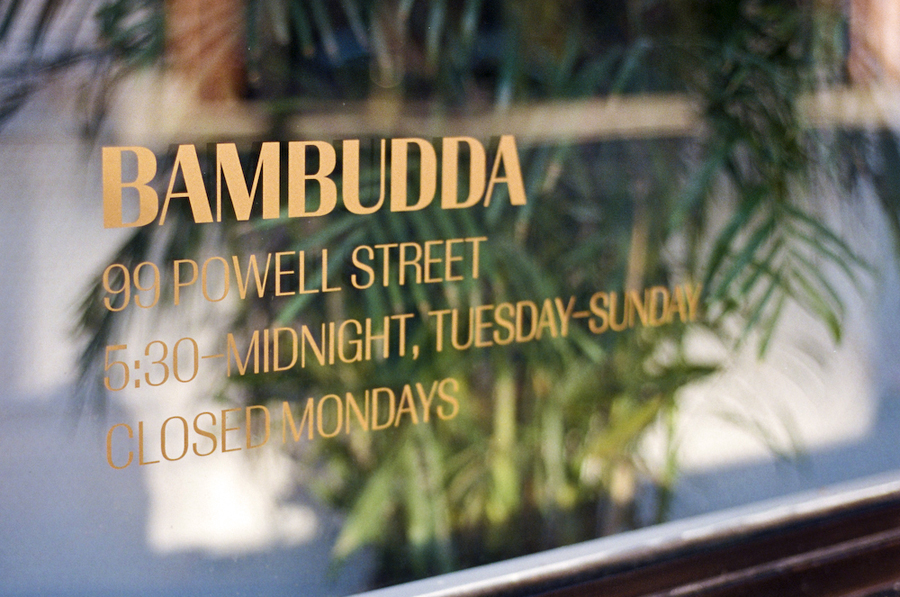 If you liked this then you may also like:
Support BP&O
Thank you to everyone who has visited BP&O since its beginning in 2011. As many of you know, BP&O has always been a free-to-access design blog that seeks to offer extended opinion on brand identity work. It has sought to be the antithesis of the social media platform that often disentangles form, context and content. Writing articles can take 2-4hrs and are carefully researched.
I am passionate about design writing and believe that spending time to write about work, rather than just posting images, furthers design discourse. If you have enjoyed this article, have been with the site from its early days and would like to help contribute to its future, please consider supporting the site with a small PayPal donation. This will go towards the costs of hosting, CDN (to make the site quick to load) and Mailchimp, and cover some of the time it takes to research, write-up, format and share posts.
---