PÜR designed by Bond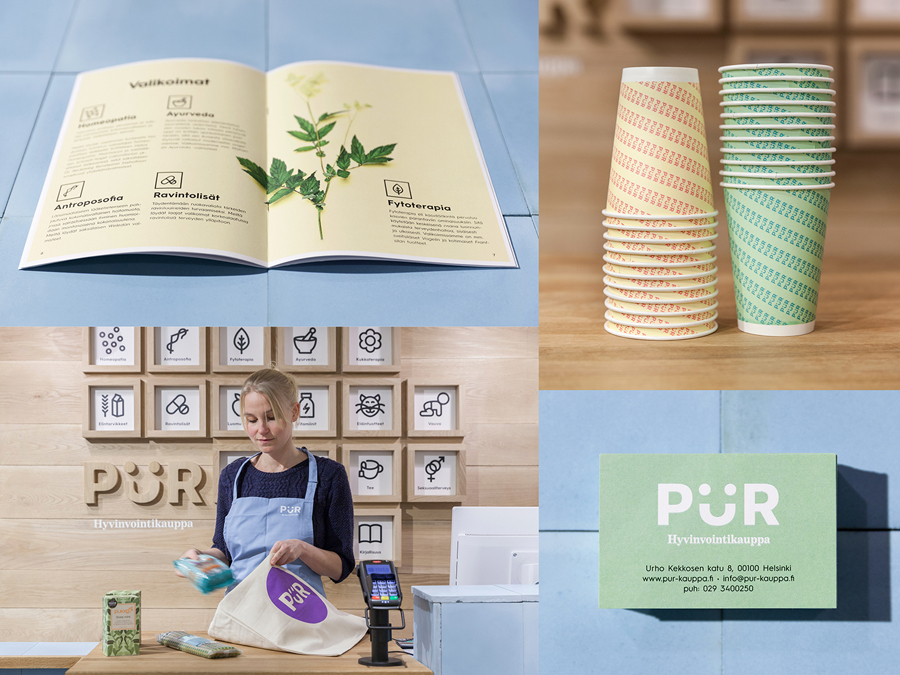 PÜR is a health-food store with two locations in the Finnish capital of Helsinki. Design studio Bond worked with PÜR on brand identity, from logo, iconography and art direction, to interior design, website, advertising and marketing materials.
Using a blend of bold sans-serif characters and  moment of typographical play, earthy material detail and a pastel colour palette, still life photography and monolinear pictograms, Bond created an modern, engaging and multi-dimensional brand experience that expresses the personable nature of service and the natural effectiveness of products.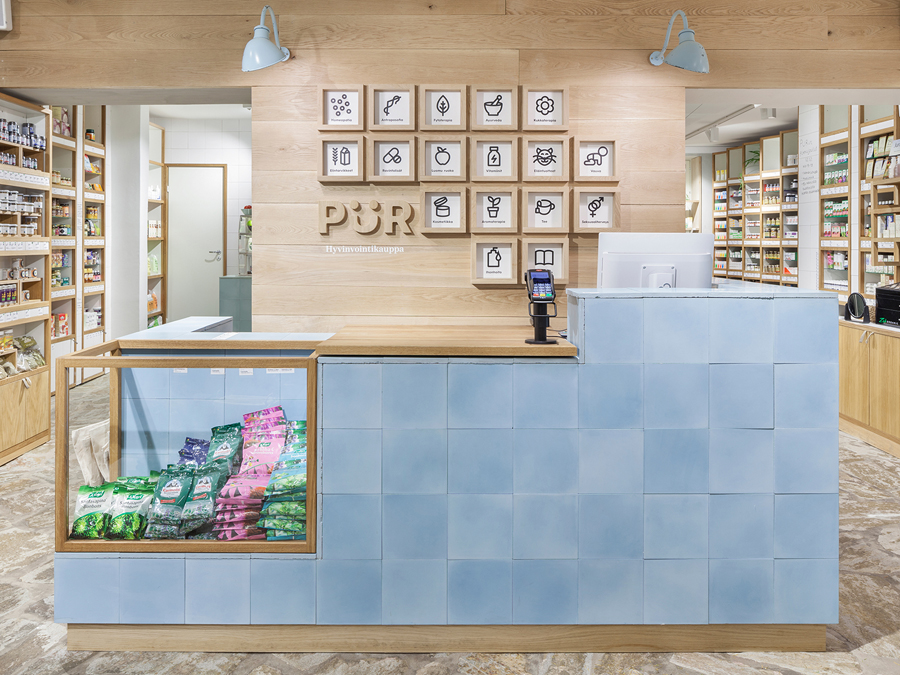 Like any good brand identity project Bond has clearly allowed the most communicative aspect of a brand experience, in this case interior, to lead. Its mix of white tiles, white powder-coated stools and traditional pharmacy shelves alongside light woods, green plants and loose cut stone, achieves a careful synthesises of whole-food and pharmaceutical cues in order to convey a natural effectiveness in a familiar yet distinctive way.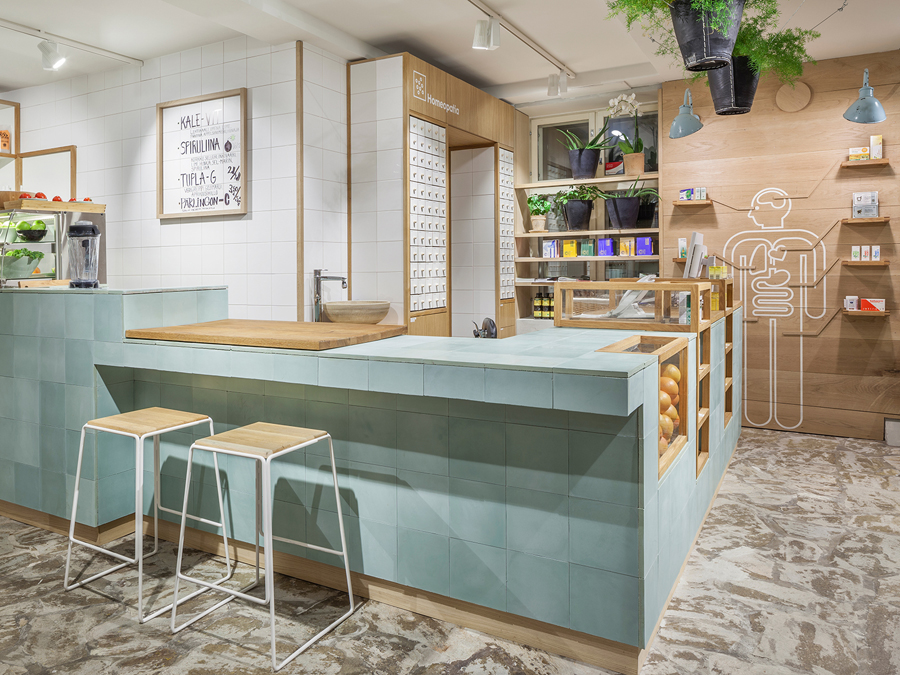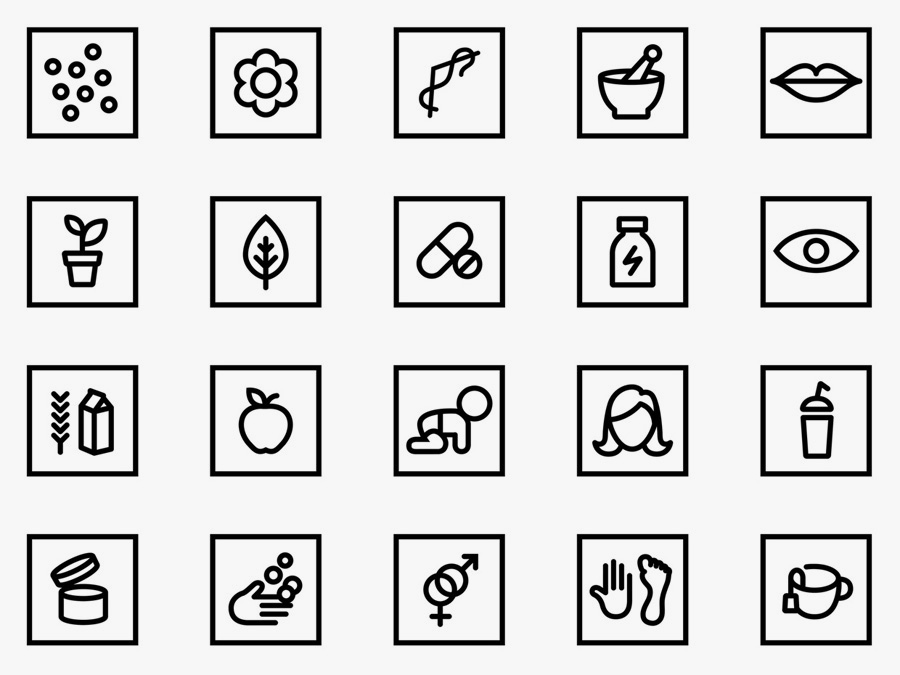 The graphical components reinforce the environmental experience, and are utilised effectively to convey similar values outside of the physical premises in print.
The logotype's uppercase sans-serif letterforms are bold and robust, reliable and practical but appropriately tempered by the playful detail of the Ü, a common typographical observation and quirk, often perceived as a smiling face, that gives it a friendly and universal sense of accessibility. This accessibility also runs through a soft pastel colour palette and the curves of contemporary single line weight iconography. The use of a traditional serif byline is a quick reminder of the pharmaceutical effectiveness and informed advice visitors can expect to receive.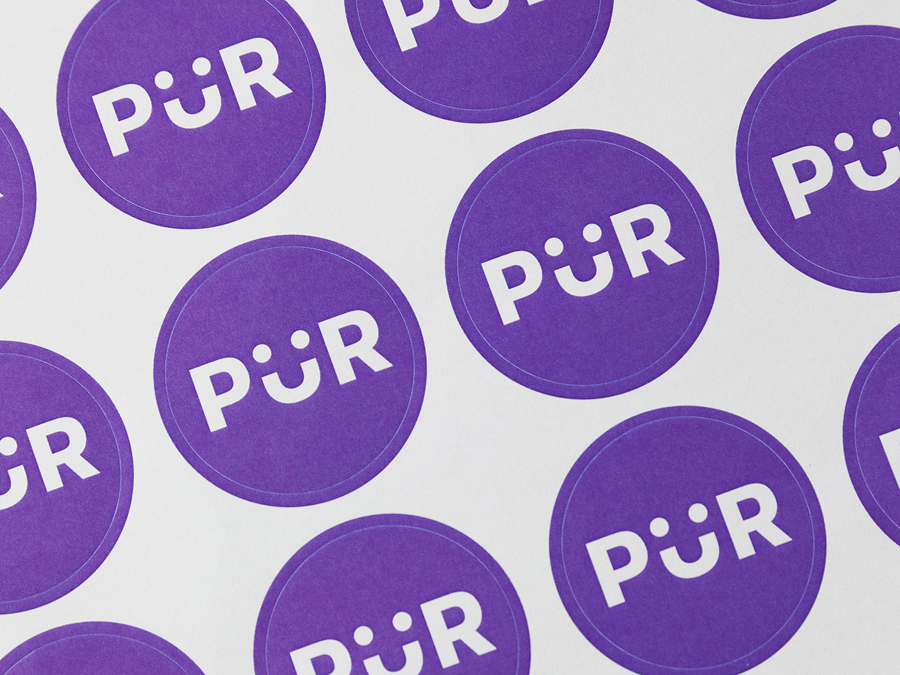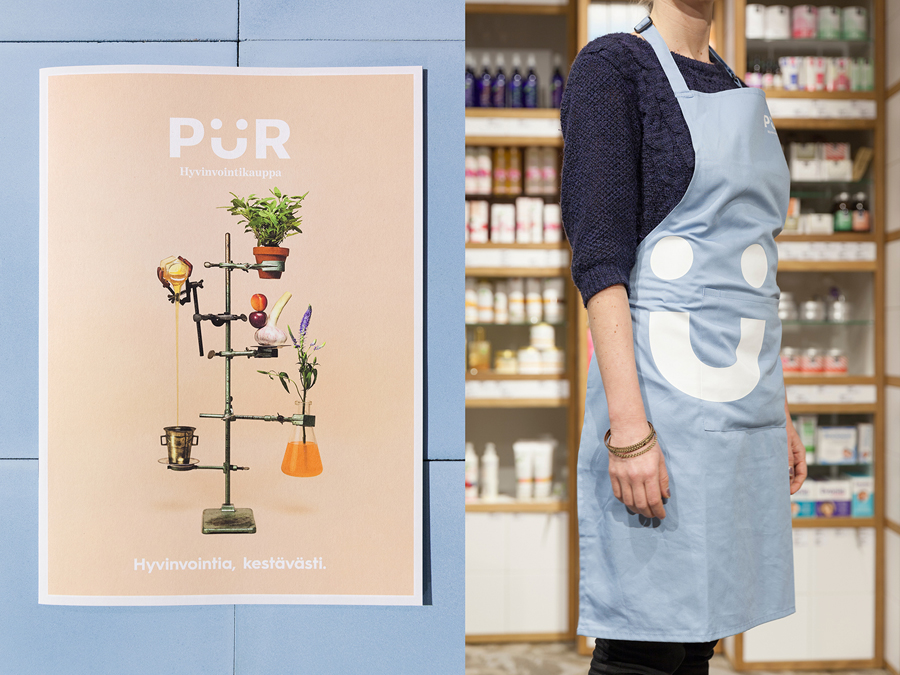 The photography manages to distill the duality of the environment, an effective union of science, nature and accessibility, into a creative and well shot set of still life images able to exist in print and online. It is an approach, recently leveraged by Studio Round for restaurant Brae and Naughtyfish for property developer 41 Birmingham both in concept and execution, that effectively leverages the perceived disparity of two ideas and their associated aesthetics to deliver both communicative and visual impact.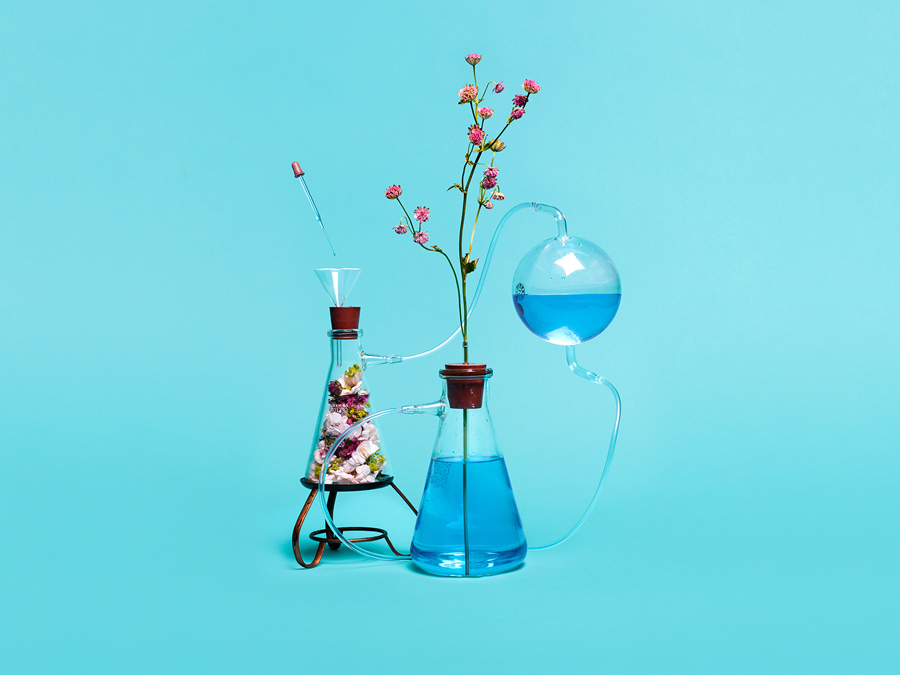 Follow BP&O:
RSS
Facebook
Twitter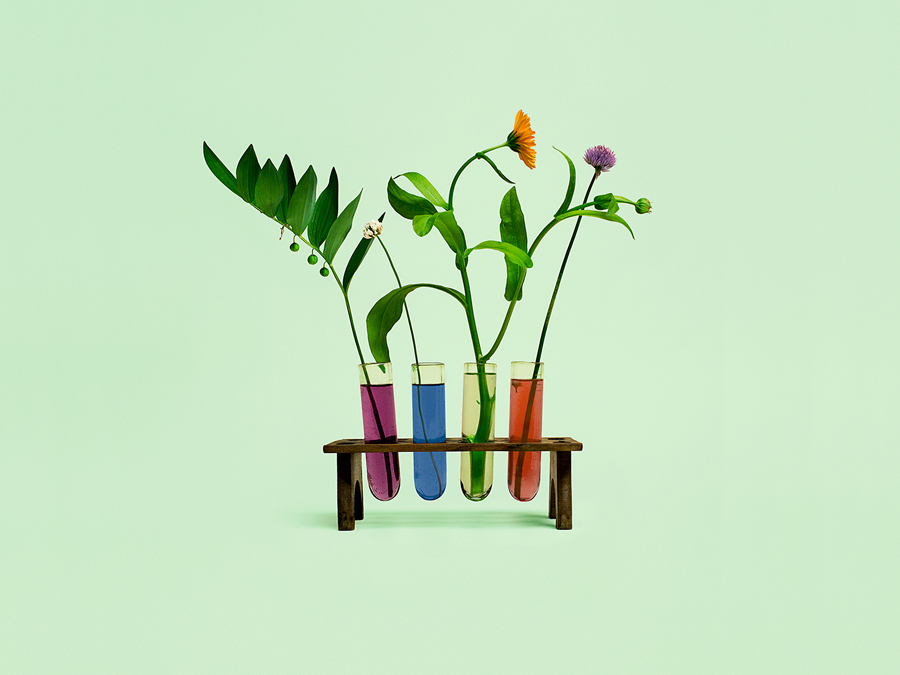 The project is an effective and communicative piece of brand identity work because it utilises the familiar and gives these a distinction through their cohesive distribution across multiple mediums.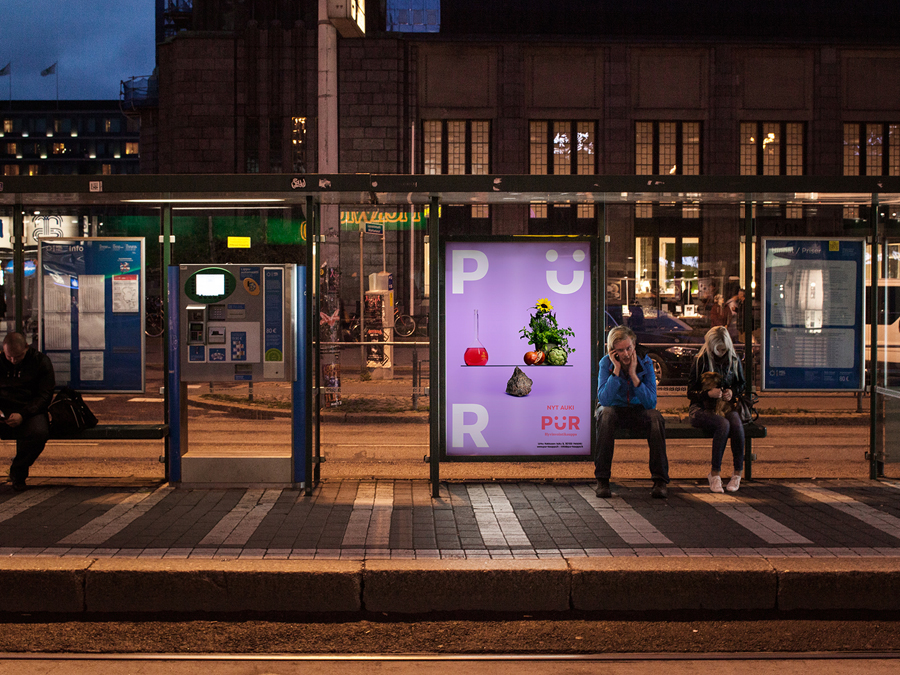 If you liked this then you may also like:
---