Mrs Weinstein's designed by Studio MPLS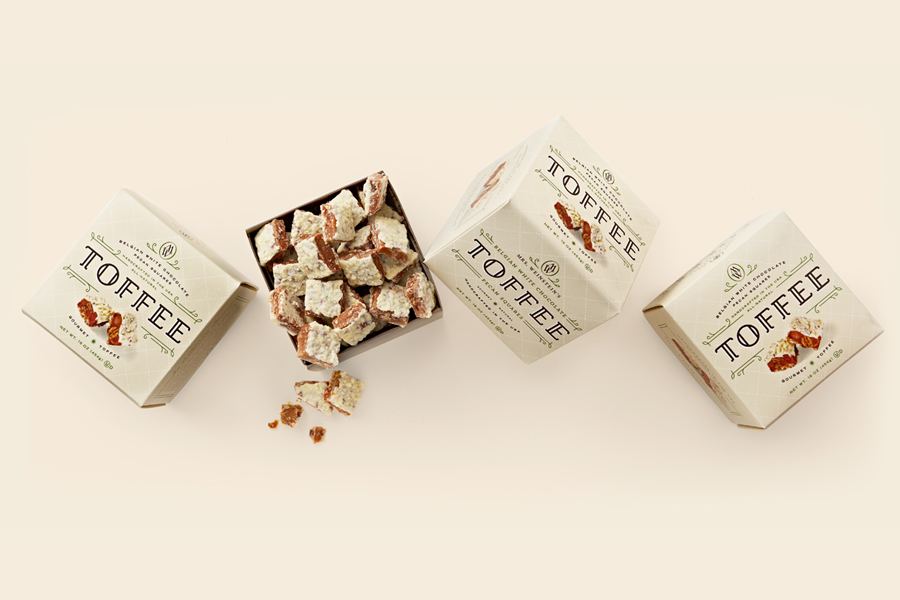 Mrs. Weinstein's is an American handmade toffee brand with a heritage that dates back to 1964 and recipes that have been past down through generations. In order to accommodate an ever expanding product line, which includes a new popcorn range, Mrs. Weinstein's recently commissioned Studio MPLS to develop a packaging solution that would establish a coherent and communicative system for current and future products.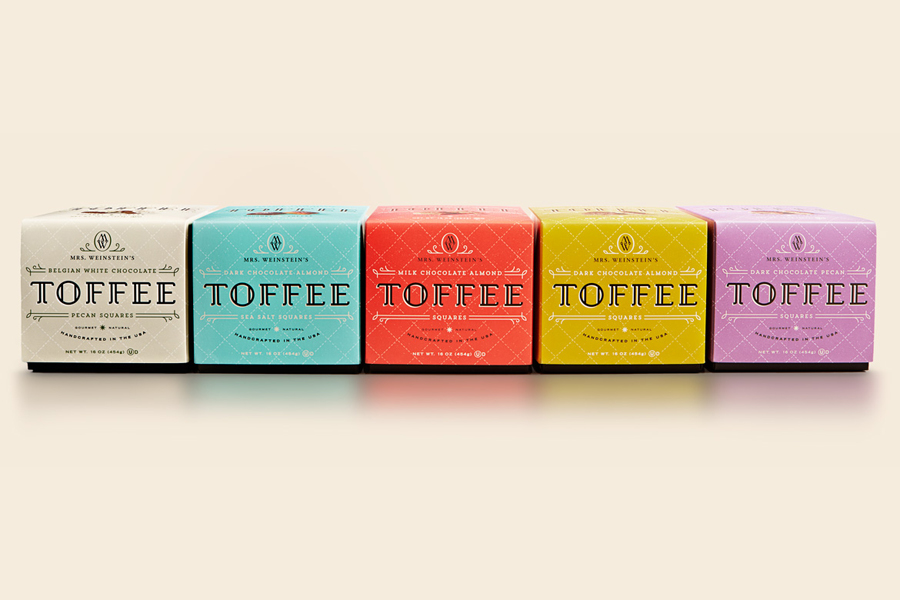 While there has been a bit of disingenuous appropriation of a perceived American heritage aesthetic recently, one frequently labelled as a trend, it is easy to recognise its appropriate utilisation here.
As a range there is a solid use of colour, pattern and photography that clearly indicates and divides product type but which are collectively bound by typography, small illustrative detail and a structural choice that reflects the form of the product. Each appears warm, authentic, regional and batch produced rather than mass manufactured, and neatly balance past and present through the good quality, contemporary execution of retrospective flourishes.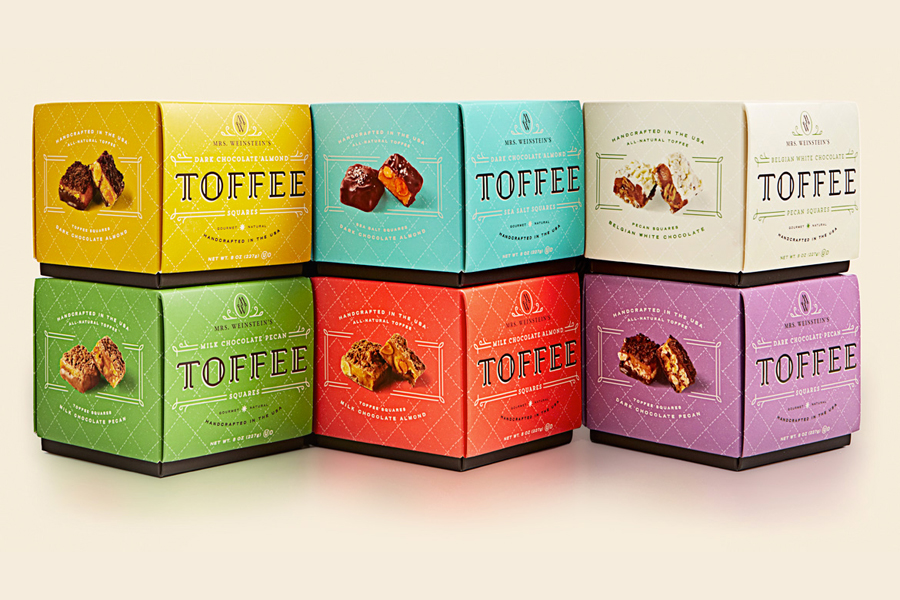 Follow BP&O:
RSS
Facebook
Twitter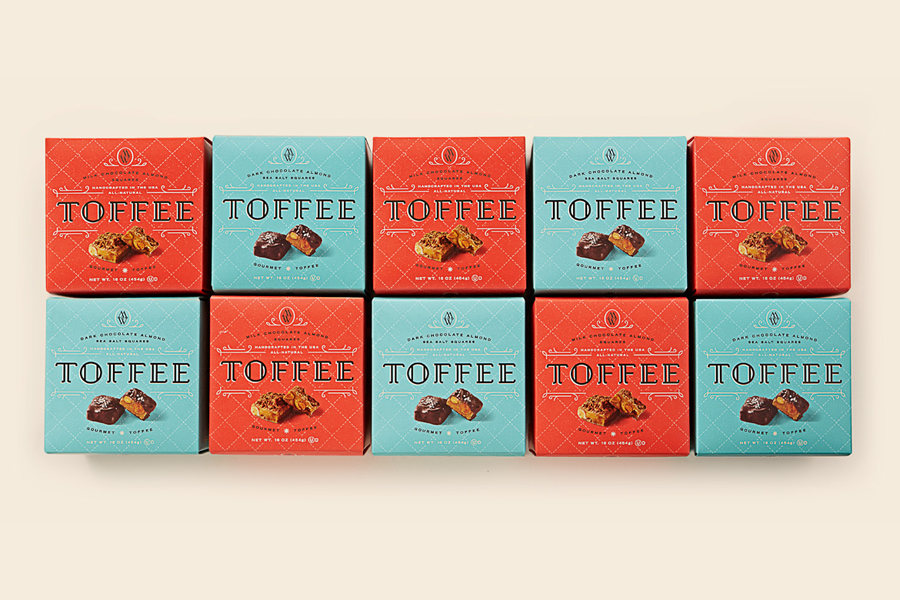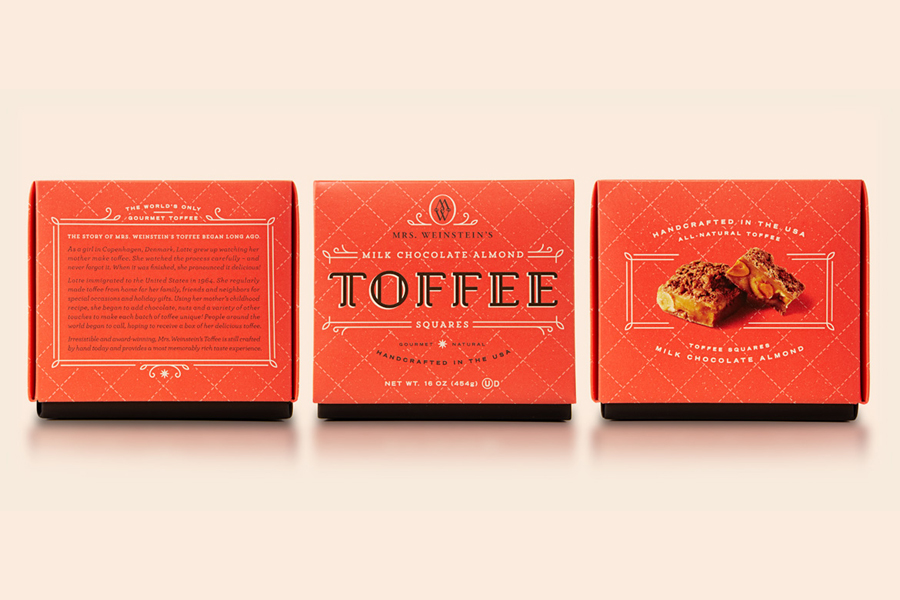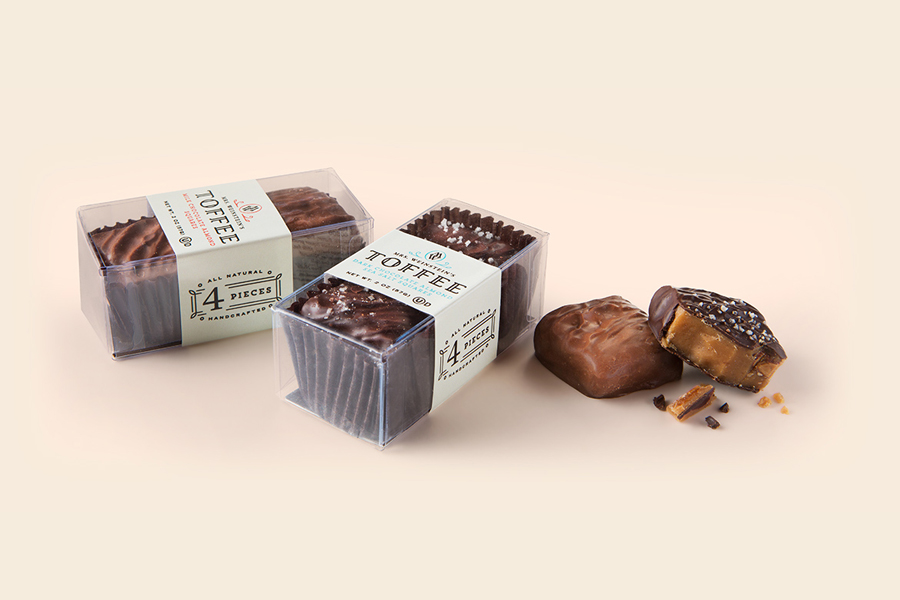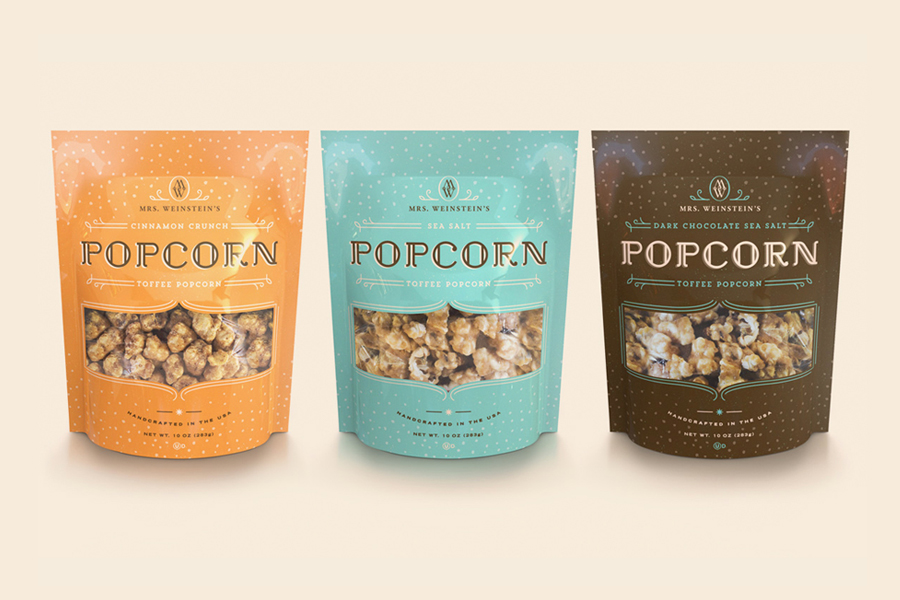 If you liked this you may also like:
---