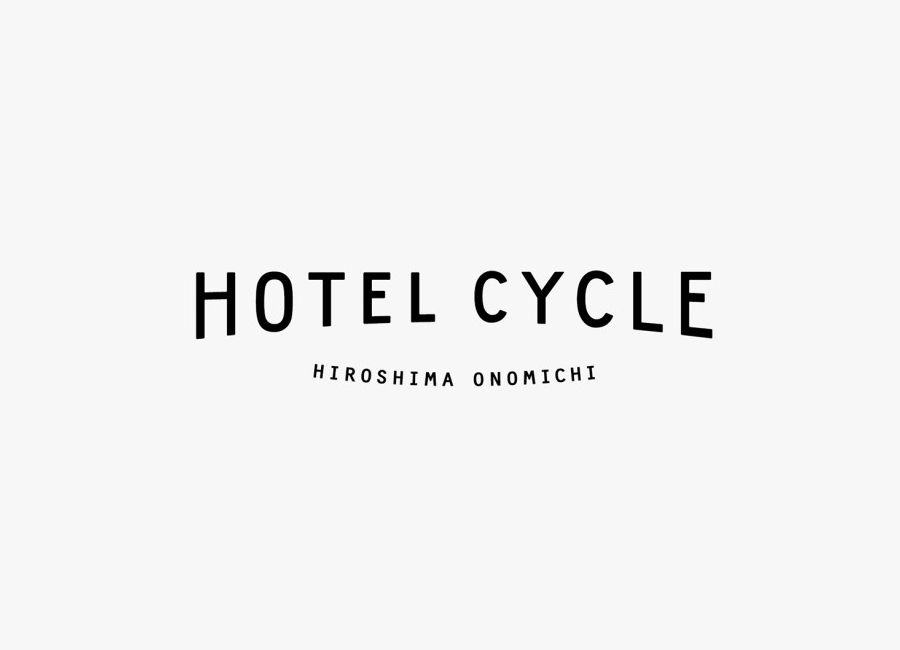 U2 is a cyclist-friendly retail and hospitality destination, located in the Japanese city of Onomichi, made up of shops, bakeries, restaurants and hotels. Design studio UMA were recently commissioned to develop a visual identity for U2's Hotel Cycle as part of a larger brand identity project that covered a variety of spaces, packaging and signage within the complex.
UMA'S brand identity solution for the hotel appropriately complements an interior juxtaposition of contemporary utility (exposed concrete and steel) alongside traditional warmth (wood panelling, classic lamps and low lighting) with a functional sans-serif typeface, a logotype set across a curved baseline, reductionist iconography and the quality of what looks like a brushed bronze material choice.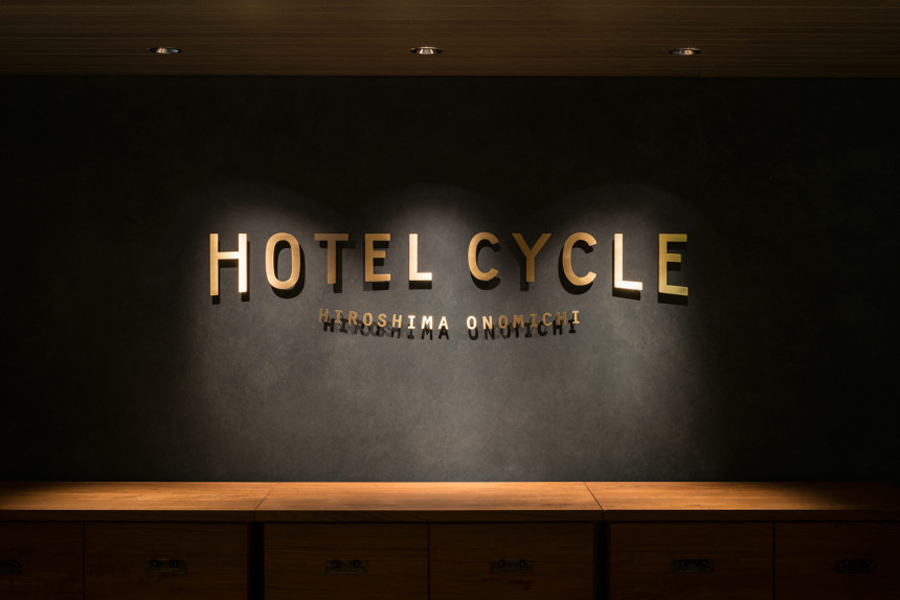 UMA's approach is sensitive to the hotel's clear relationship between architectural structure and interior finish, the strong communicative influence space has on visitor experience and the most influential graphic designed component of a hotel often way finding, and utilises a simple typographical solution with what could be described as a visual inflection in the door numbers to add subtle character without undermining the philosophies that underpin the interior.
Photography by Yoshiro Masuda
Interior Architecture by Suppose Design Office