Mary Wong designed by Fork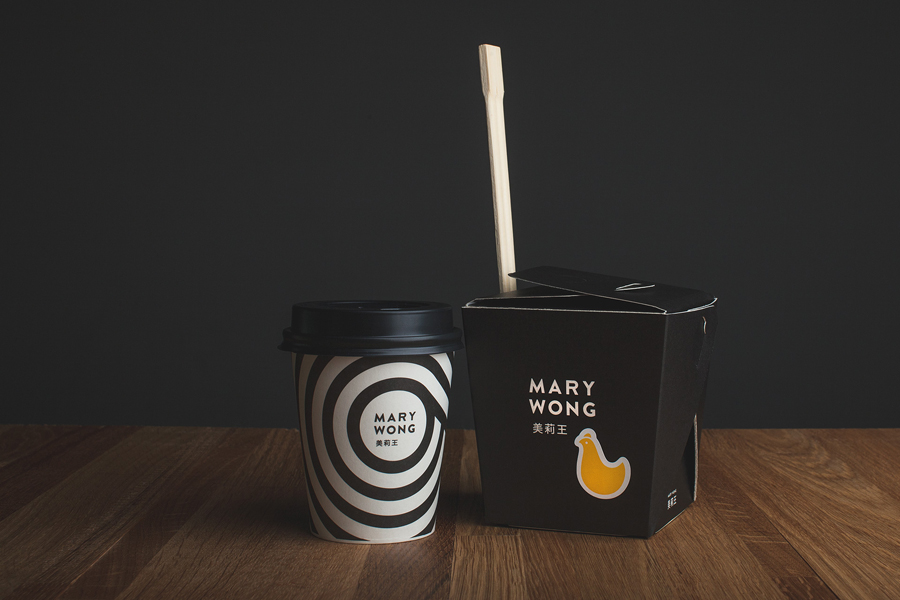 Mary Wong is a fast-food chain, with locations throughout the Russian city of Rostov-on-Don, that prepares Chinese noodles with both Asian and American influences. Mary Wong's brand identity, a combination of bilingual typography, logotype, black noodle boxes with bright spot coloured stickers, t-shirts, environmental design and signage developed by Moscow based studio Fork, was inspired by Tokyo and New York nightscapes and reflect the chain's fusion of east and west.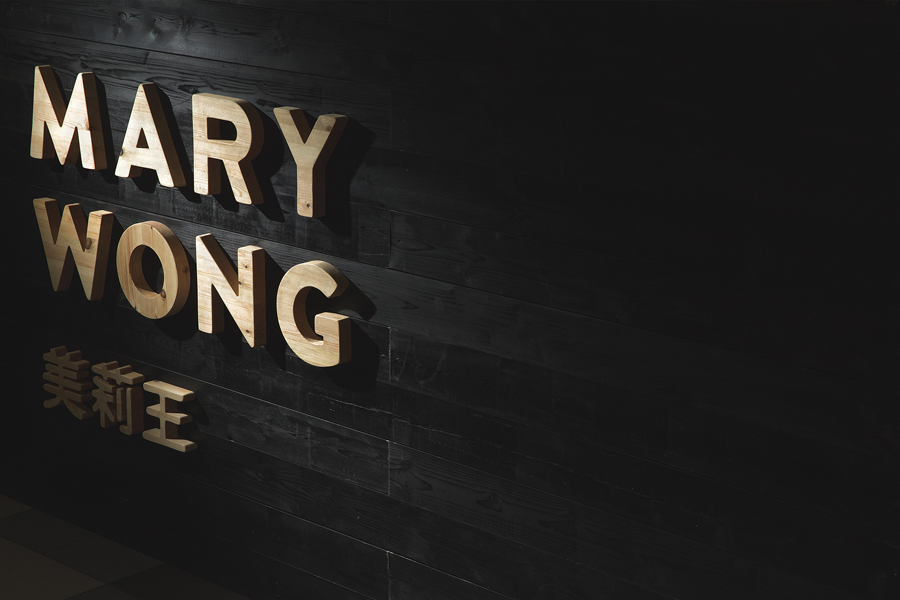 The contrast of Eastern and Western aesthetics, or at least some of the elements that have come to be associated with and differentiating the two, runs throughout this project and neatly encompasses both graphic design and environmental experience. From the logotype's European geometric sans-serif letterforms, black and white pattern detail and the modernist use of exposed materials such as wood, steel and concrete, to the consistent line weight and rounded terminals of the typography that bind Roman and Chinese characters. The use of bright spot colours and the playful elemental iconography fuse the urban industrial chic of the West with the playful accessibility of Eastern iconography and cartoons.
It is a solution described by Fork as concise yet cozy, a difficult and unusual fusion to attempt but one managed with restraint and benefiting from the studio's opportunity to manage both identity and interior design. More from Fork on BP&O.
Design: Fork. Opinion: Richard Baird.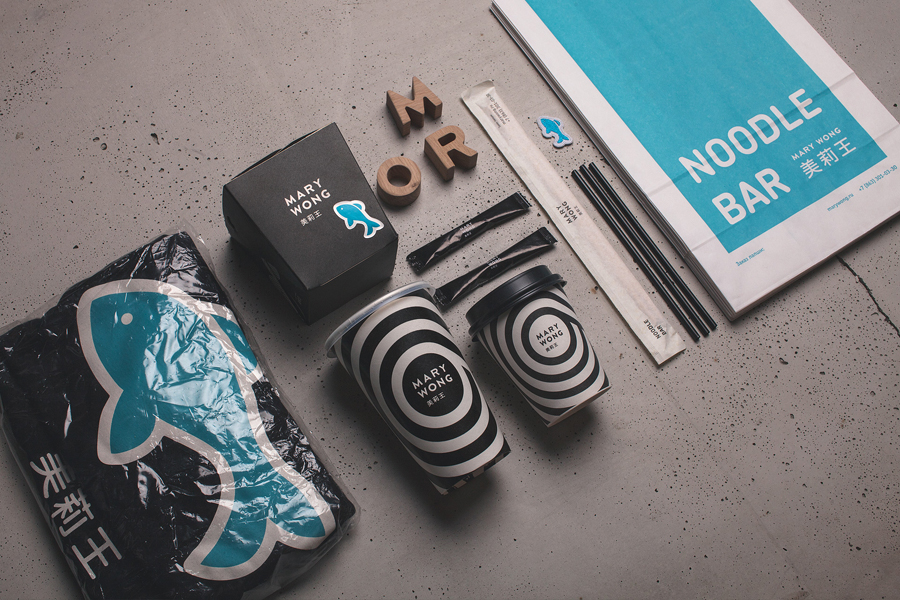 Follow BP&O:
RSS
Facebook
Twitter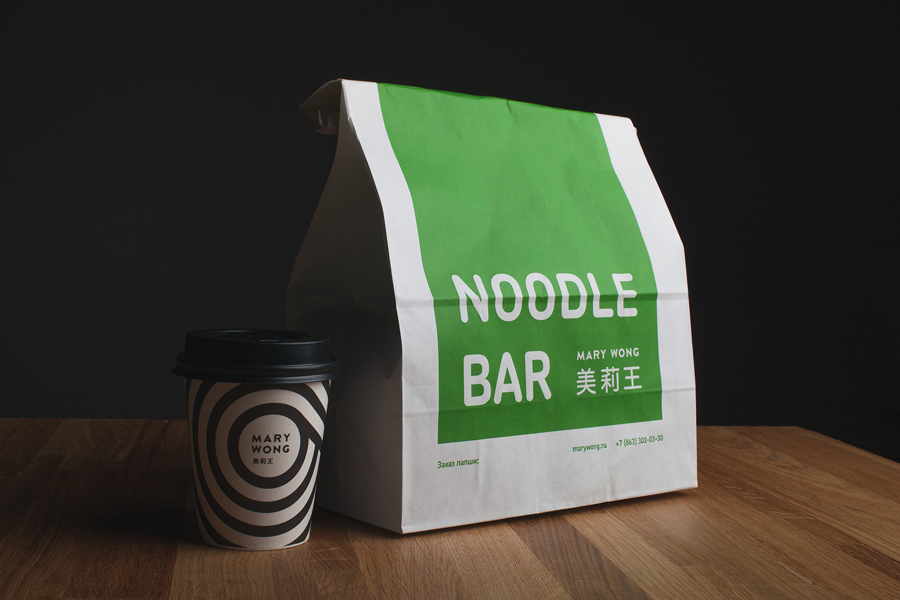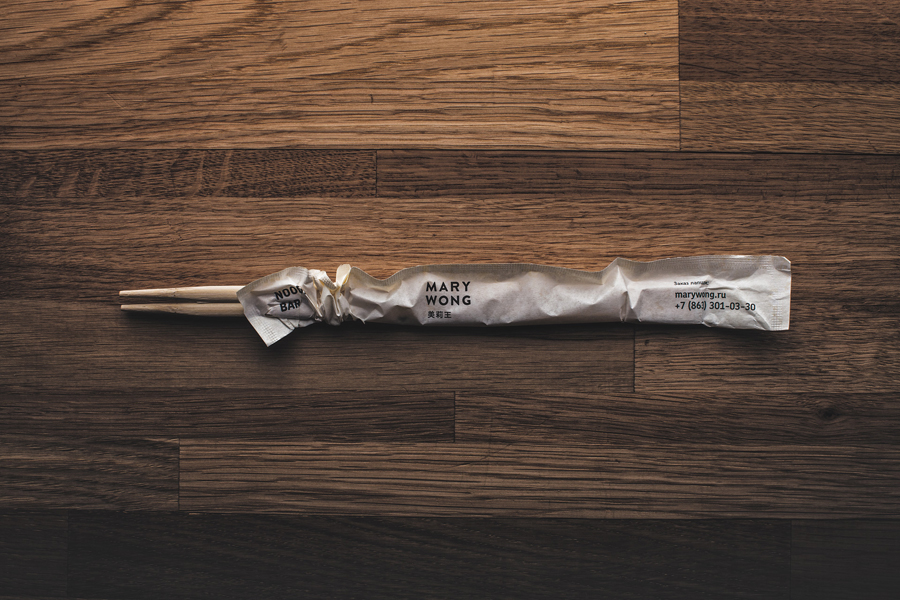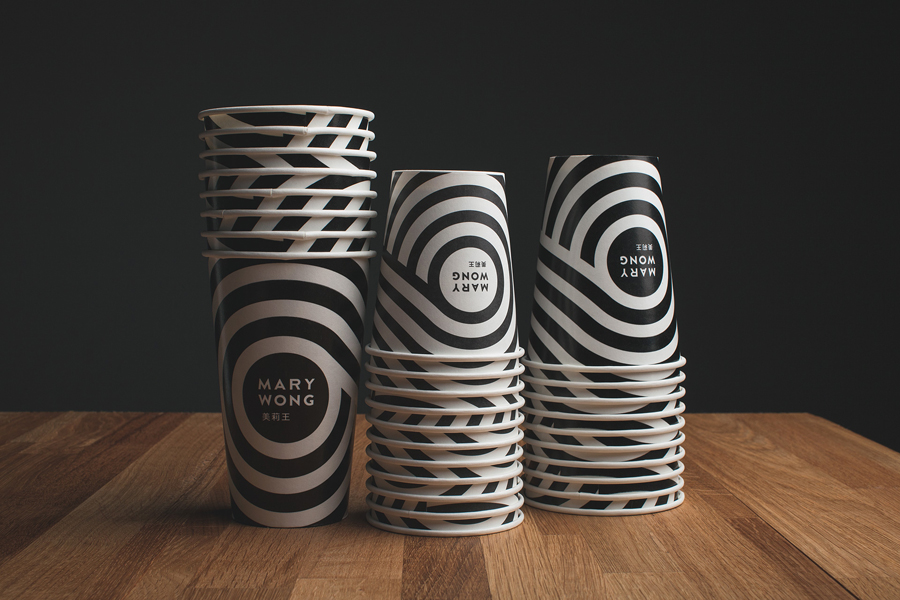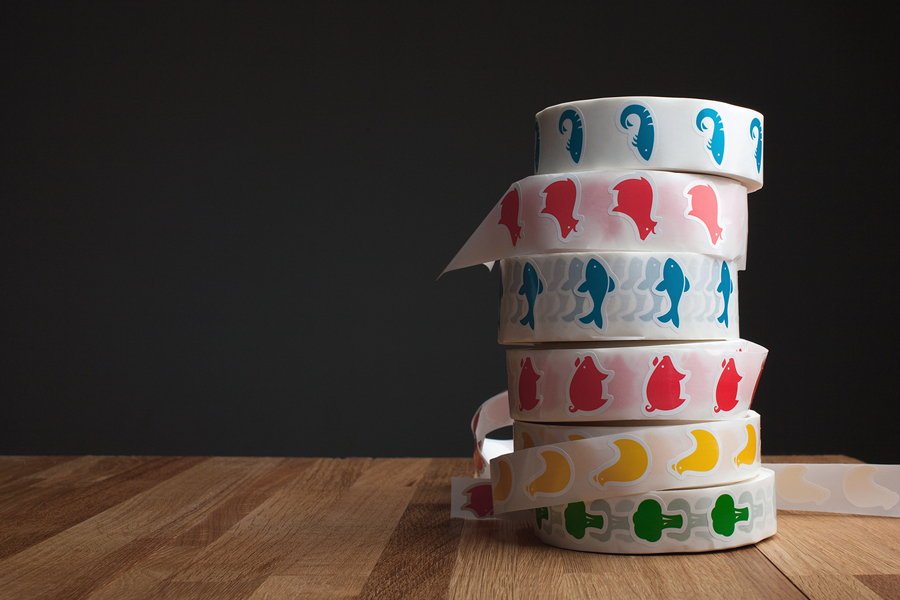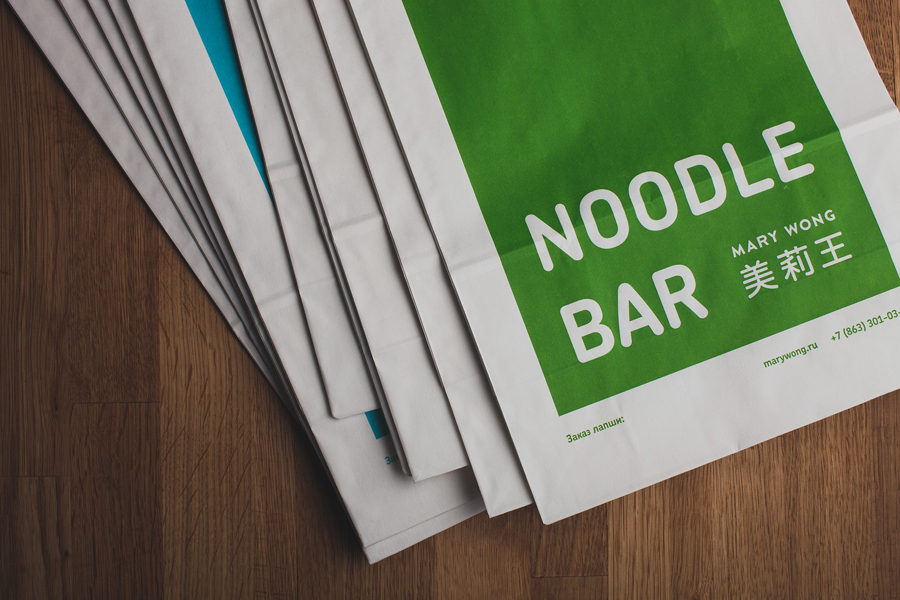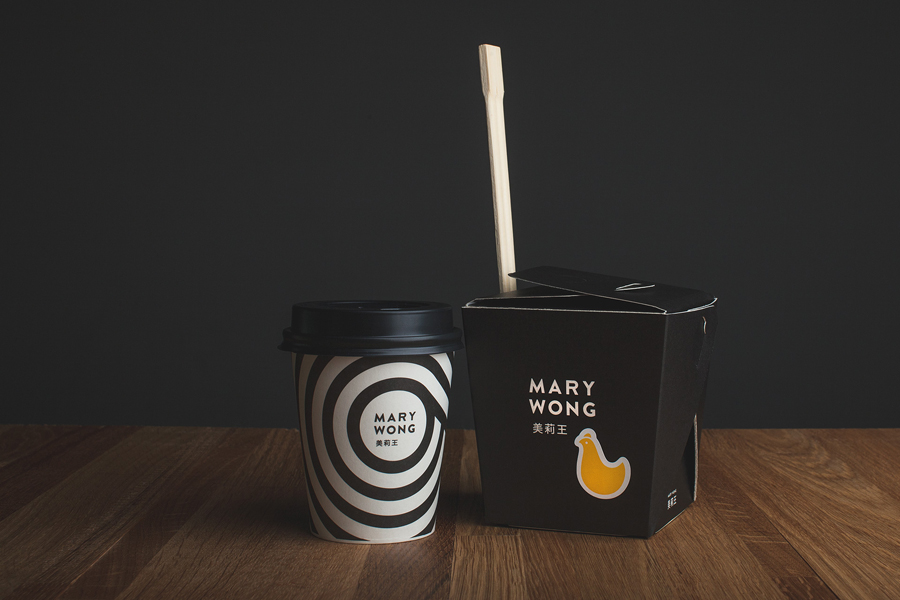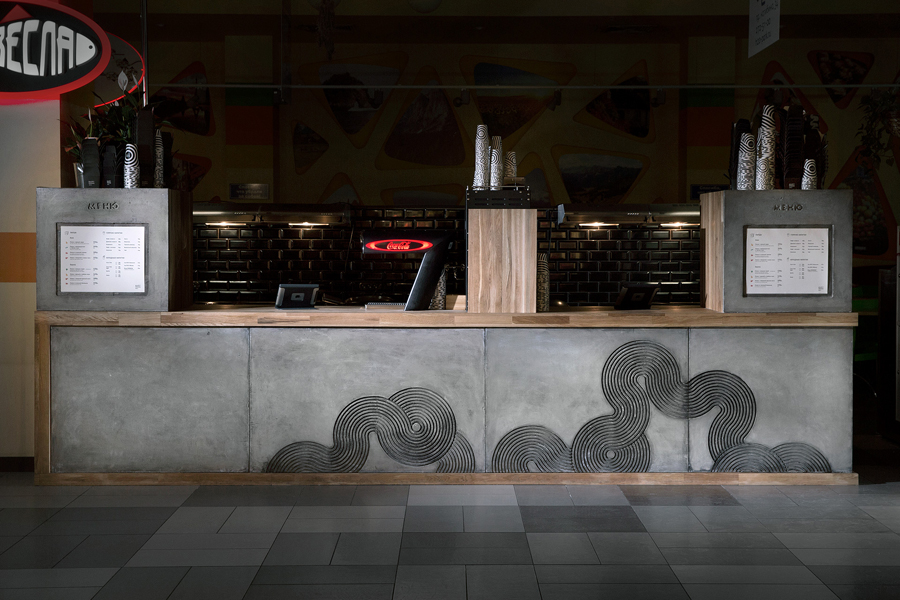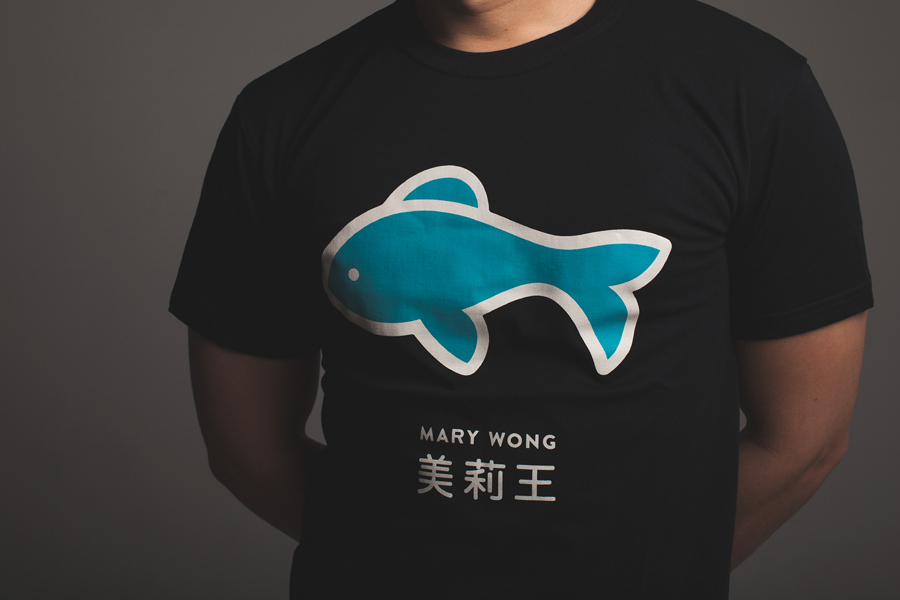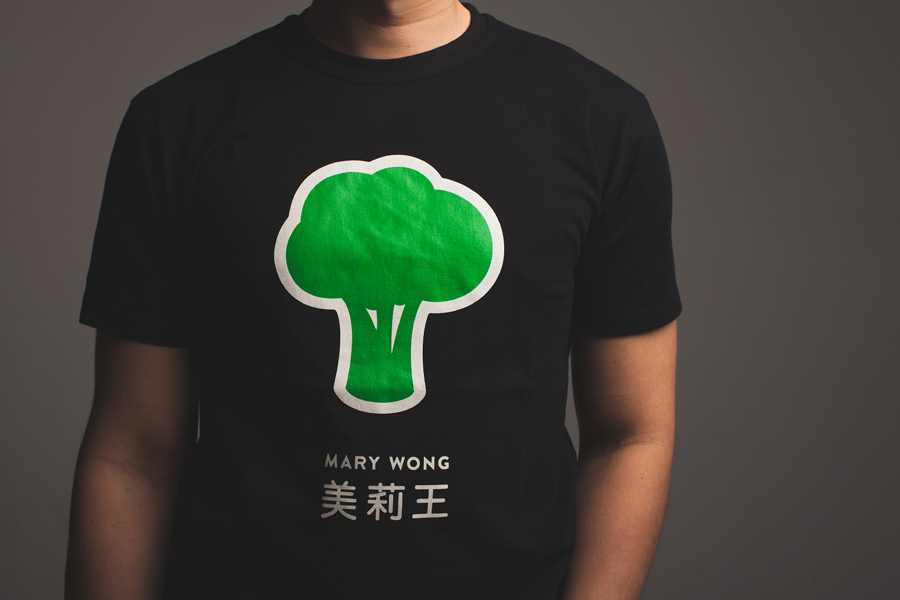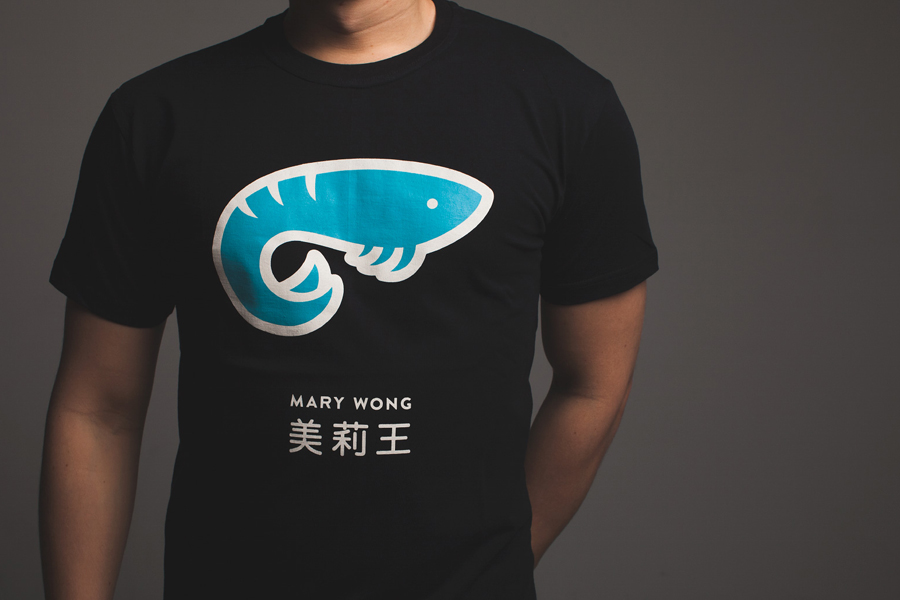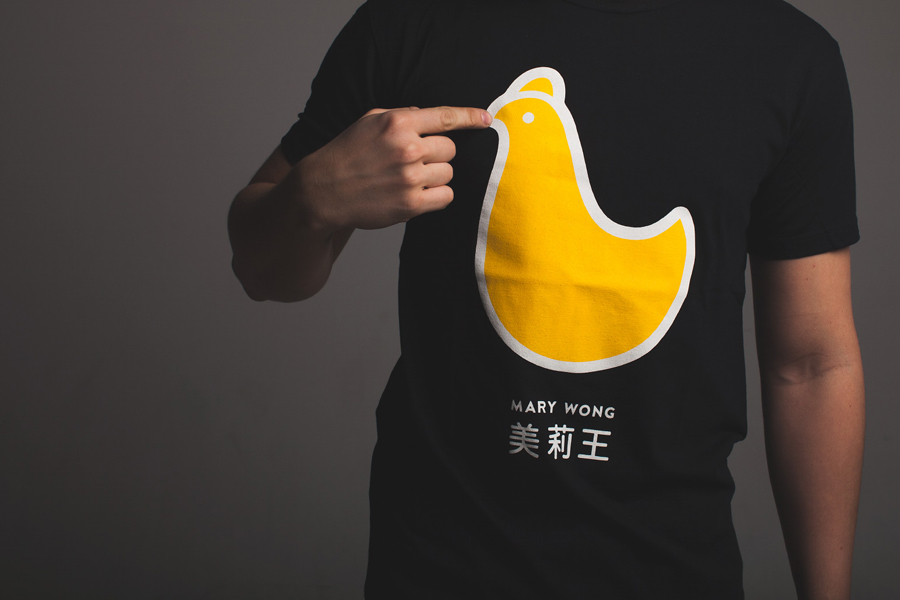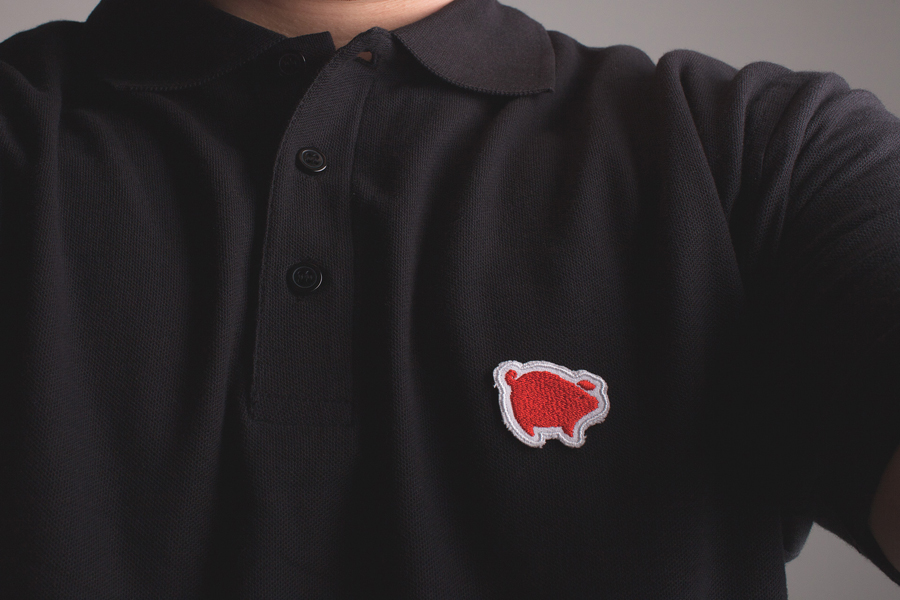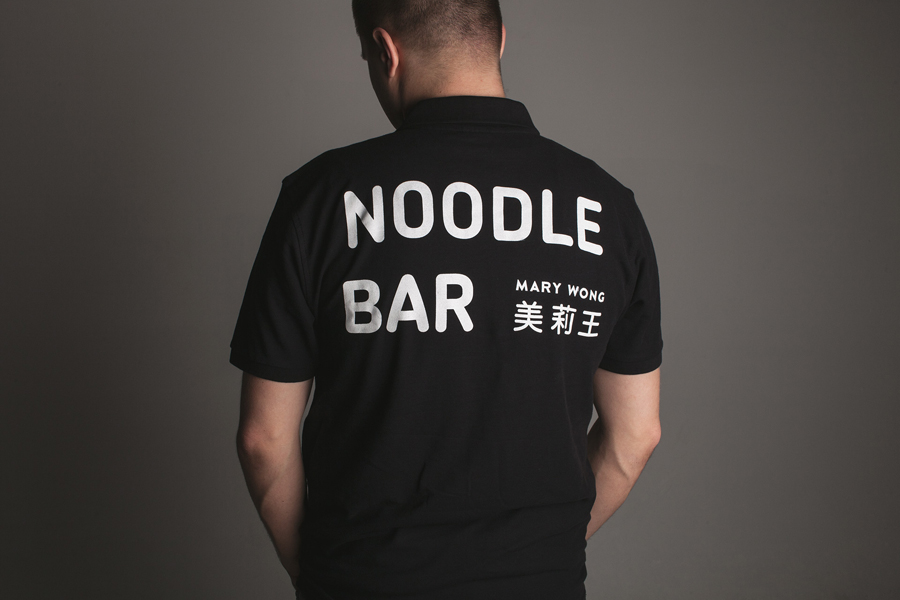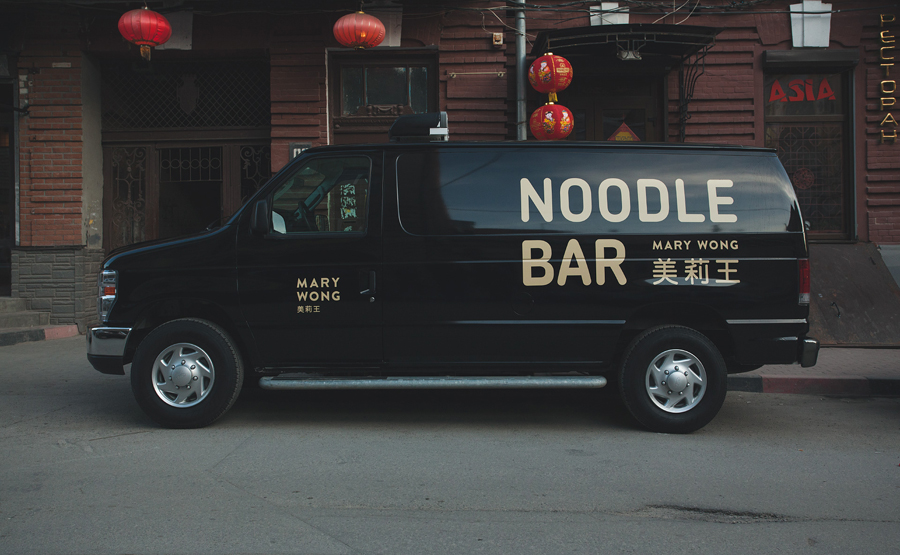 Updated 01/15
Following the successful launch of two shopping centre island locations Mary Wong recently opened a new bar in the centre of the Russian town of Rostov. Fork developed the concept, supervised and contributed to its build and took the opportunity to change the playful stickers of the visual identity into bright neon signage. Alongside prefabricated concrete panels, exposed utilities, steel, wood tables, warm overhead lights and white tiles, the space and its lighting confidently appropriates ubiquitous material textures and illumination and makes these distinctive and cohesive. The shopping centre locations were good but this new space feels like a smart refinement of the East meets West concept.
If you liked this then you may also like:
---