Essem Design by Bedow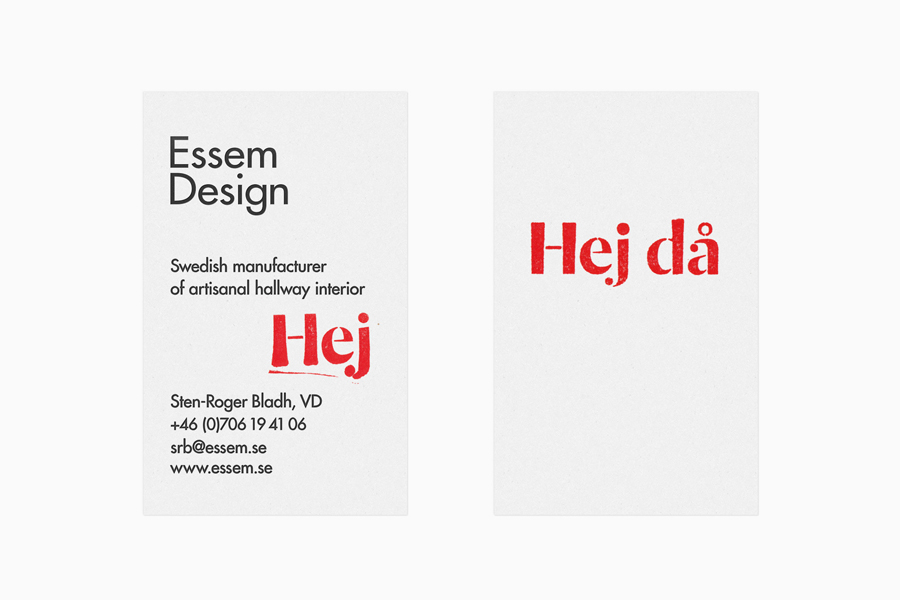 Bedow worked with Essem Design, a Swedish manufacturer of 'artisanal hallway interiors' to develop a new brand identity treatment. This included logotype, advert, catalogue, product sheet and stationery design based around "Hej—Hej då", hello and goodbye in Swedish, a reference, Bedow explain, to the most common phrase used in the hallway.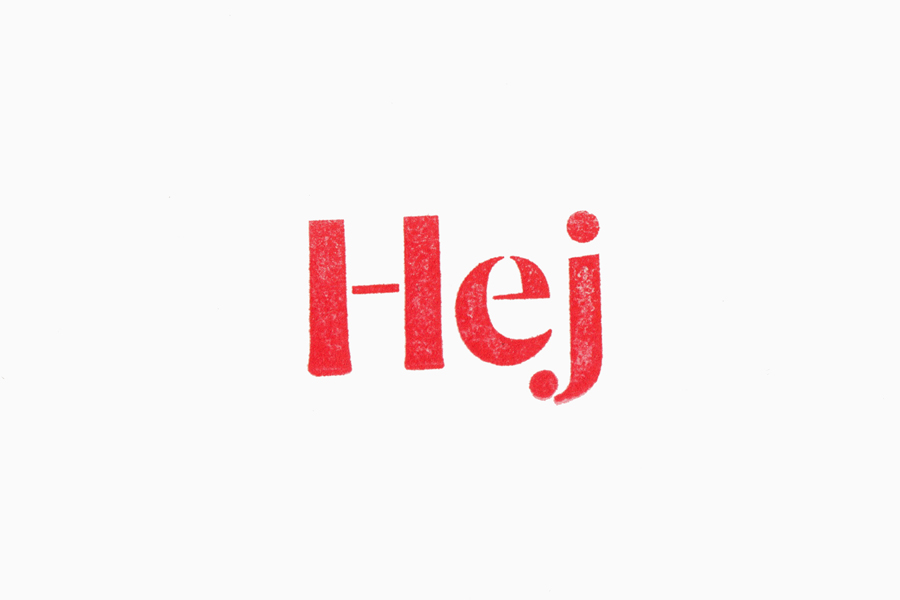 Bedow's solution, a juxtaposition of sans-serif type, a black ink economy, white paper and grid based layouts, alongside the stencil cut detail of the serif Dala Moa, unbleached board, red ink and hand stamped Hello and Goodbye, delivers a smart communicative contrast. It is a contrast that balances the functionality, utility and structure of interior architecture, the flourish and individual quality of a craftsman and a humanistic detail that draws on the interaction that occurs within the hallway space.
Design: Bedow
Opinion: Richard Baird
Fonts Used: Dala Moa & Futura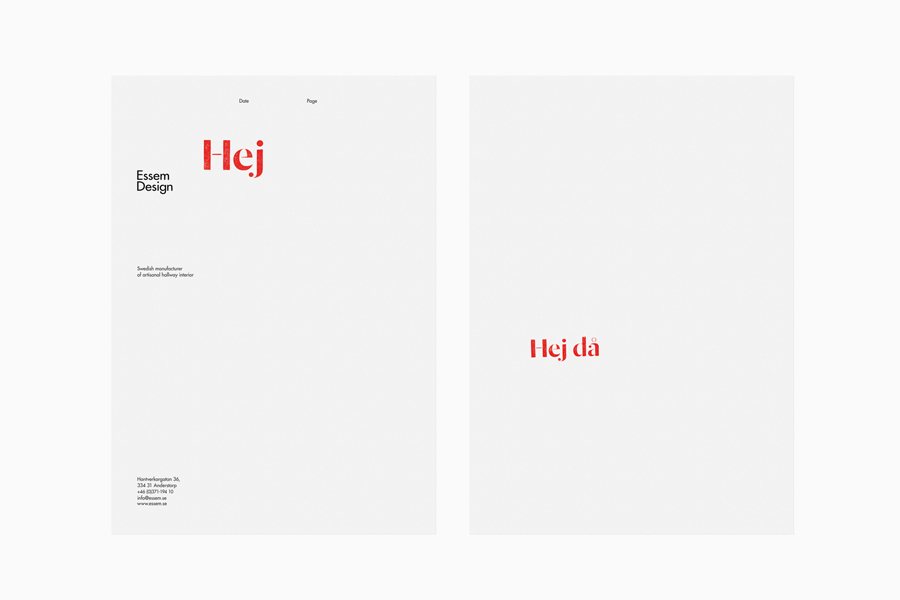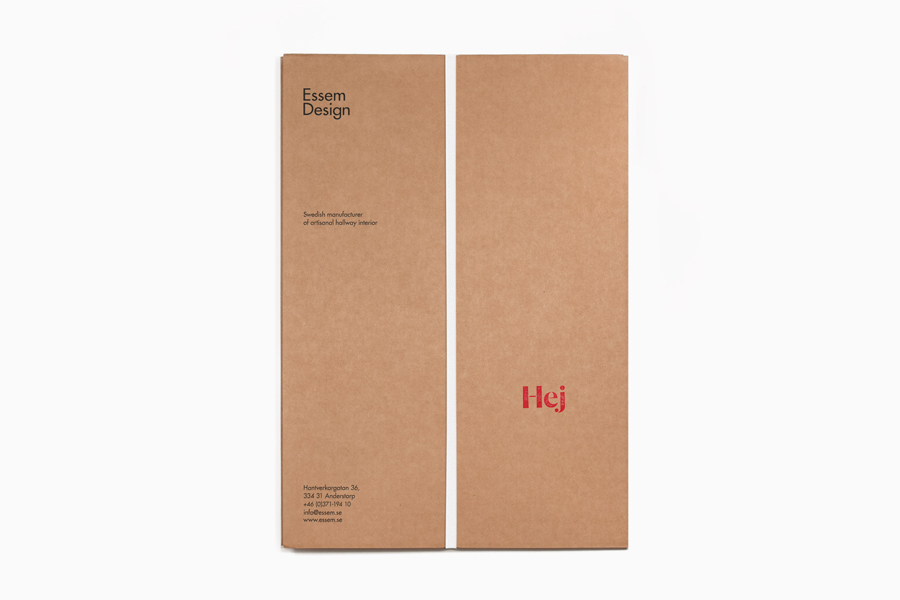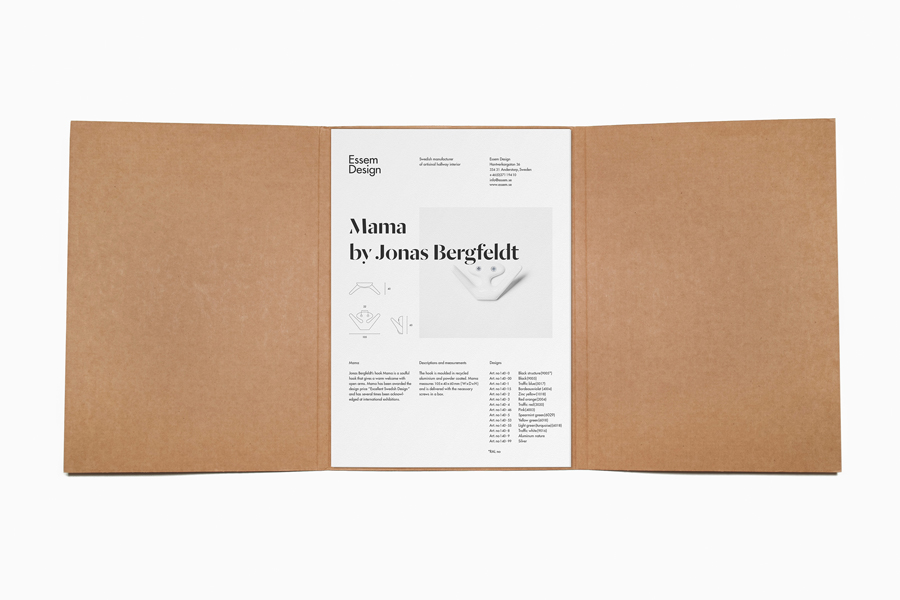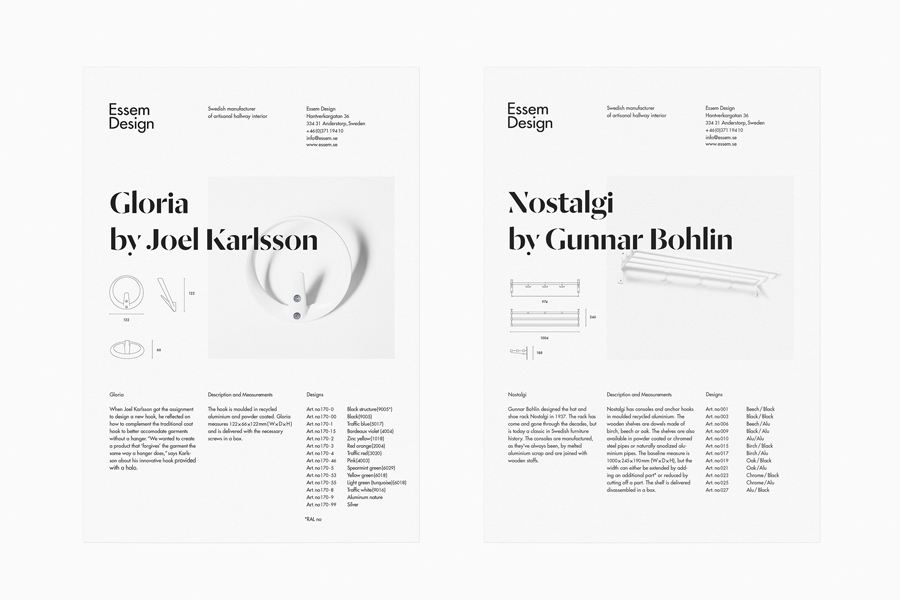 Follow BP&O:
RSS
Facebook
Twitter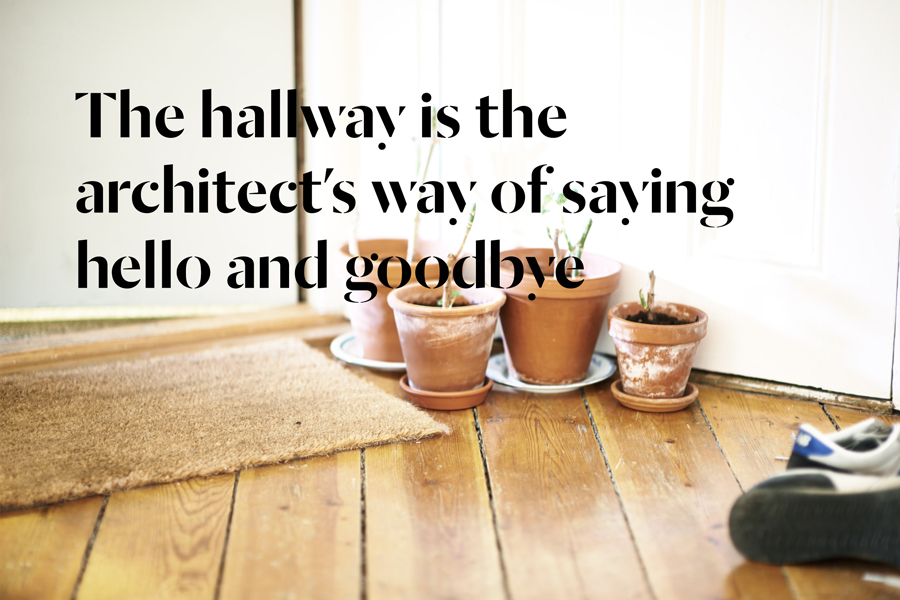 Updated 29/08/14
More brand identity work by Bedow:
---