Supreme Coffee designed by Marx Design
Opinion by Richard Baird.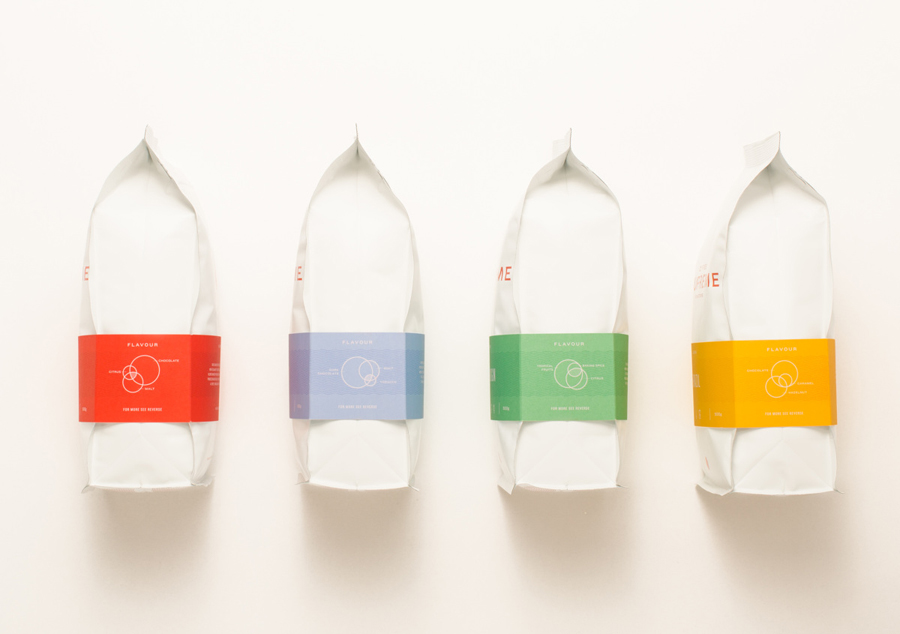 Coffee Supreme is an independent specialty coffee roaster supplying cafés and selling directly consumers throughout New Zealand and Australia. Marx recently worked with Coffee Supreme to develop a new package design treatment that, after accumulating many varieties and packaging options, would consolidate its range, improve dispatch, facilitate continued growth, and unify both their commercial and wholesale ranges under one practical system.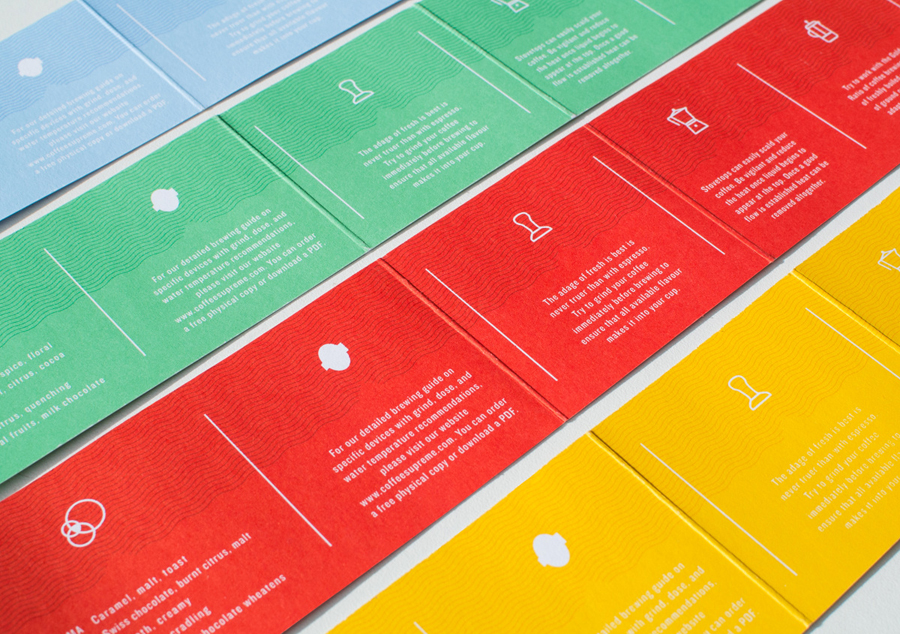 To improve pack functionality, address stock management issues, retain freshness, convey quality and improve overall consumer experience when brewing at home, Marx Design reduced Supreme's many structural choices into one form and manufactured these in four different sizes.
This is utilised alongside a strong contrast of bright, contemporary, uncoated coloured papers, and in conjunction with the gloss white of a robust and resealable bespoke bag design, limited typographical choices, stickers and stamps, foil print finish and an educational venn diagram detail.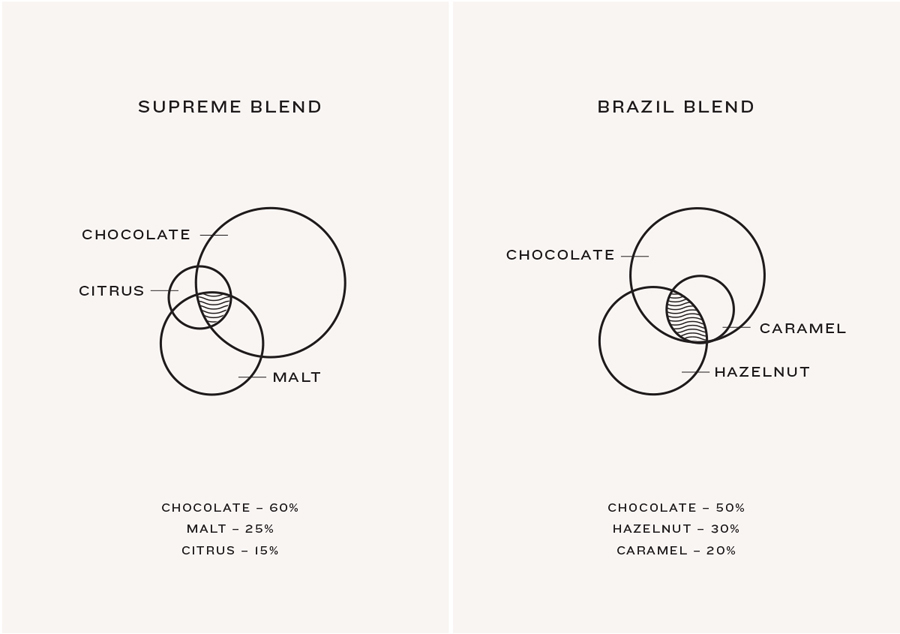 While driven by utilitarian considerations, the solution delivers distinction, setting the range apart from the unbleached bags often favoured by artisan brands, whilst retaining many of their crafted qualities and infuses these with simple, understandable premium qualities.
Design: Marx Design
Opinion: Richard Baird
Fonts Used: Knockout, Standard CT & Helvetica Neue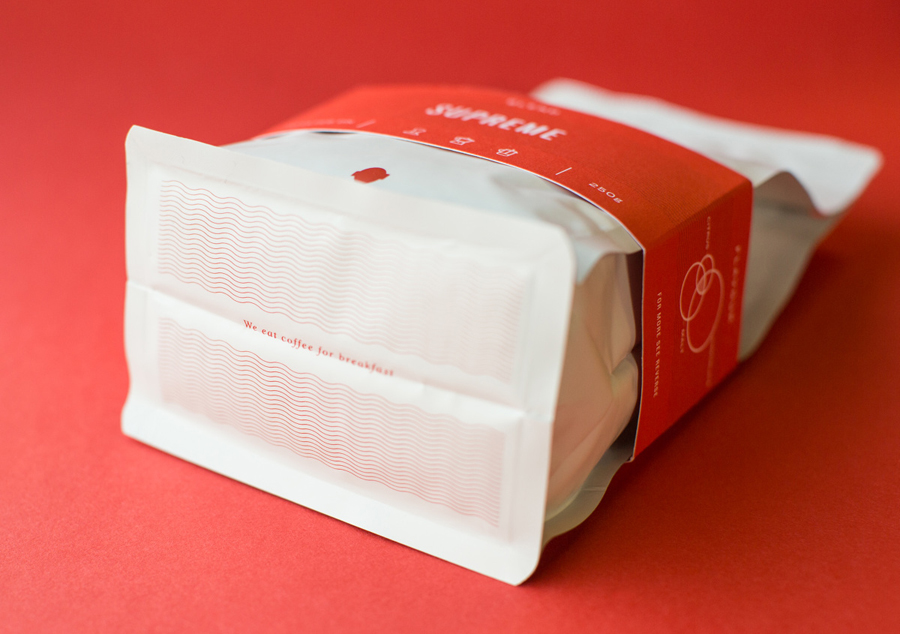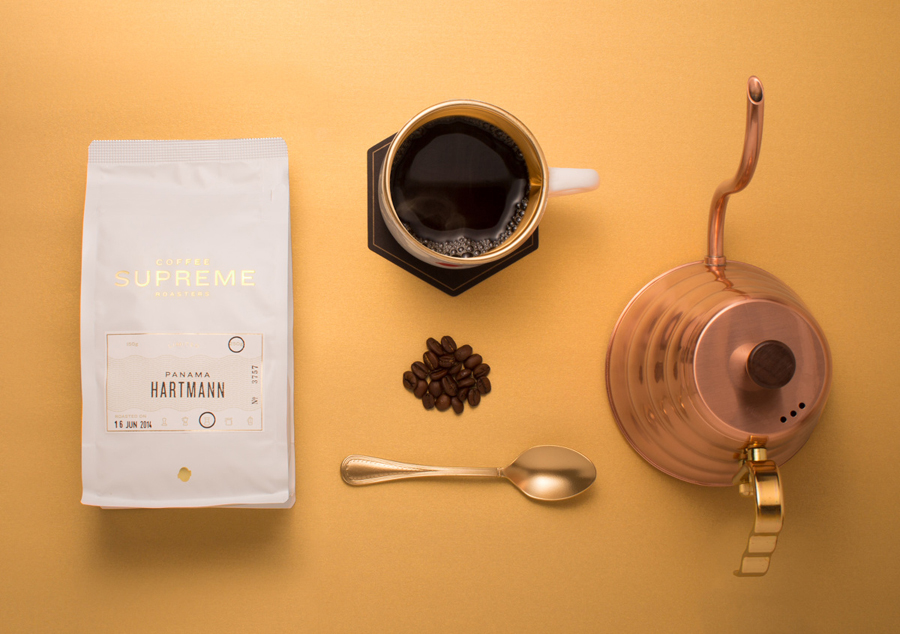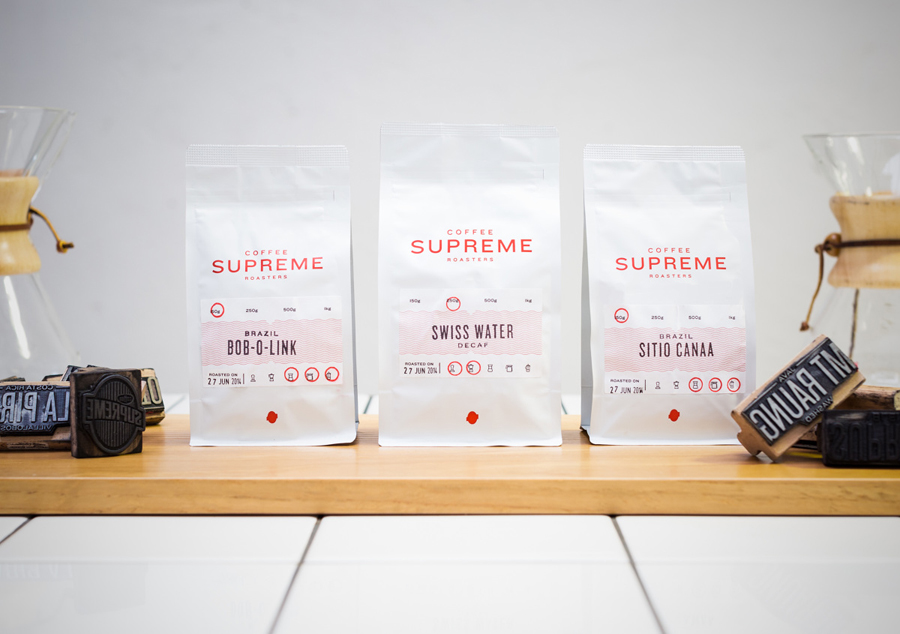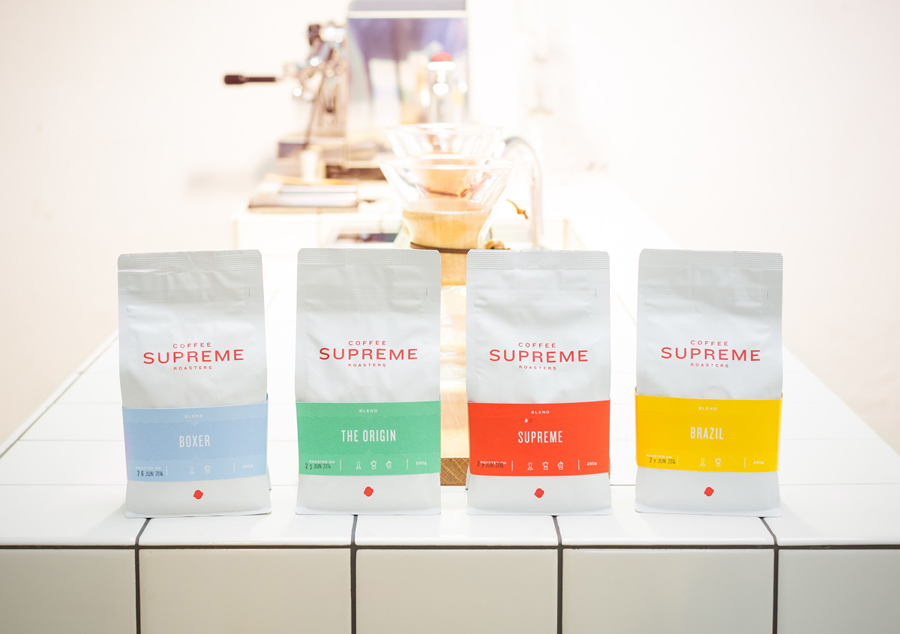 Follow BP&O:
Twitter
Feedly
Facebook
Instagram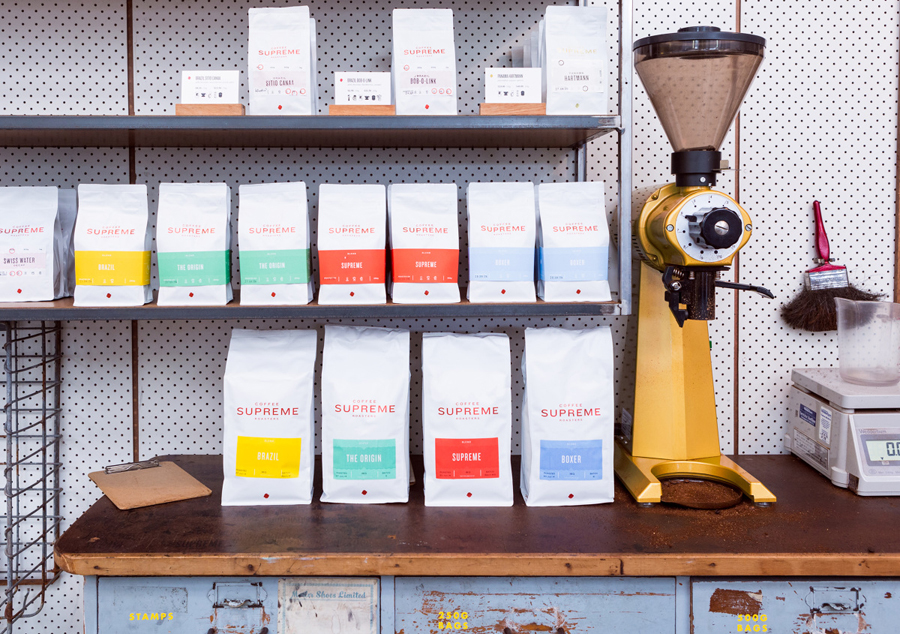 If you liked this then you may also like:
---