Shaun Ford & Co. by Savvy
Opinion by Richard Baird Posted 3 September 2014
Shaun Ford & Co. is a Canadian bespoke furniture an interiors business that creates tailored environments for the sophisticated, style conscious consumer, and whose work revolves around a timeless approach to space. Each piece of furniture is designed with careful consideration given to the years that it will have to coexist within a particular environment and with the intention that each acquires further value over time. These ideas informed the development of its new brand identity, designed by Savvy, and visualised through type, material, layout and print finish.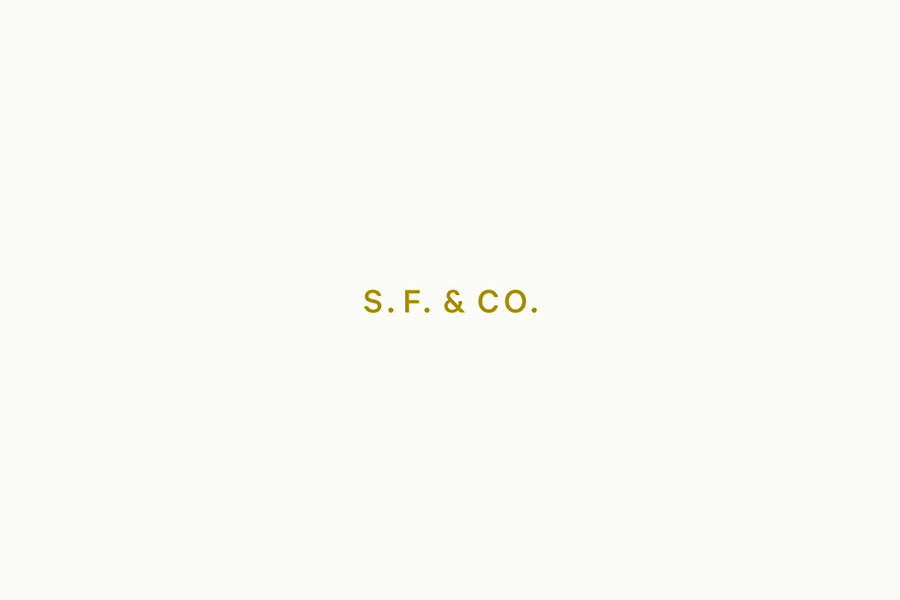 Savvy describes its solution as being informed by the timelessness of Shaun Ford's approach, and is reflected through contrast in print and online. This includes a generously spaced uppercase sans-serif logotype alongside the detail of a serif, light and dark material choices, a mix of surface textures, uncoated boards and the shine of block foil print finish, as well as centre aligned text and the use of two orientations. It is an approach that is clearly a reflection of the past, certainly very current but also sensitive to the future in its restraint, a difficult balance to achieve. The mix of papers, boards and finish effectively mirror an appreciation of material quality and finish in a familiar tactile way outside of the showroom.
These are complemented by details such as a circular craftsman's mark and horizontal lines that, in the words of Savvy and to this reviewer a bit of a reach, provide movement and dynamism, and strike a balance between what's reliable and secure with what's inspiring and attractive.
Design: Savvy
Opinion: Richard Baird
Fonts Used: Calibre & Palatino