Mathias Dahlgren Edition by Essen International
Opinion by Richard Baird Posted 10 September 2016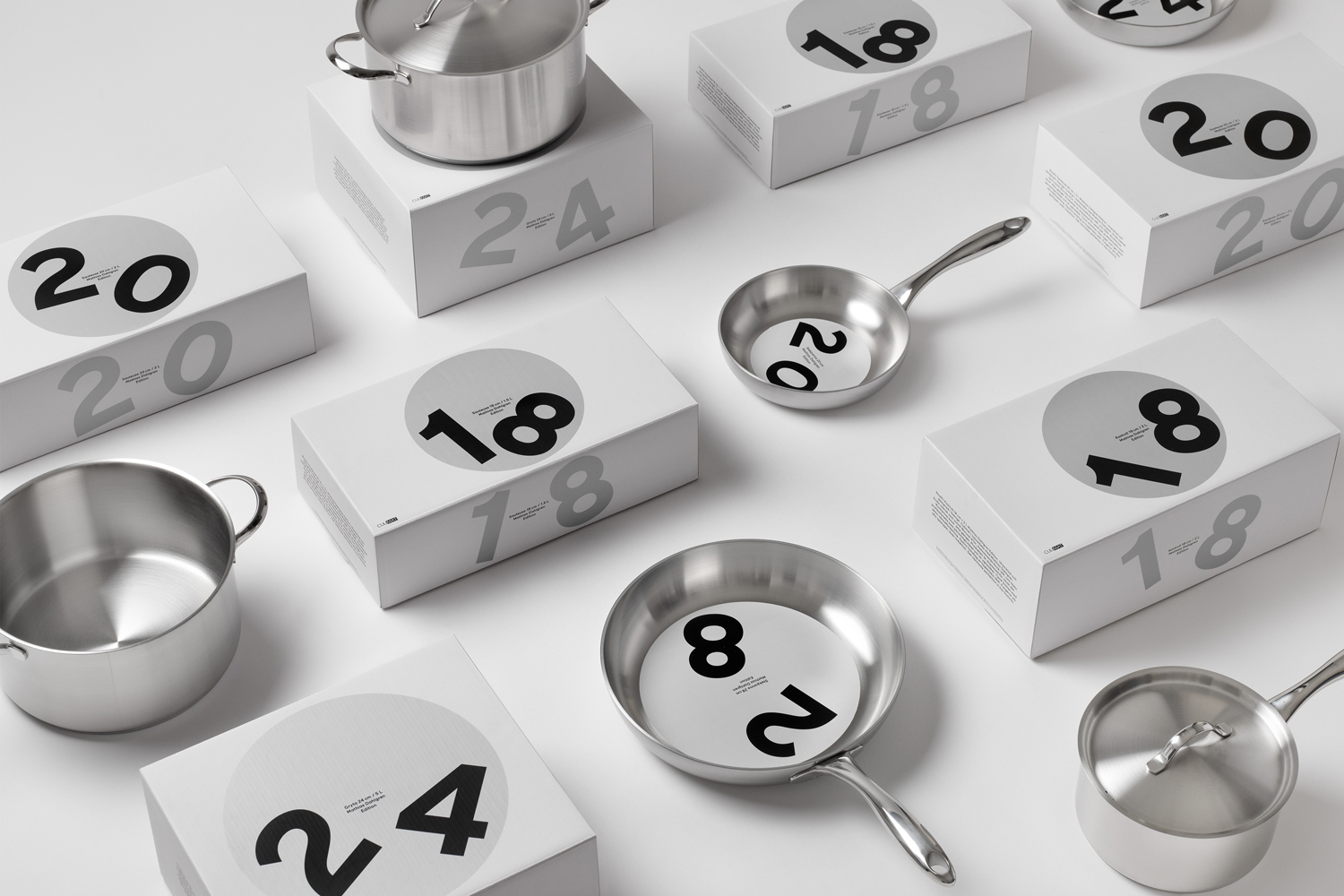 Mathias Dahlgren Edition is a set of contemporary kitchen appliances which are the product of a collaboration between the Grand Hôtel Stockholm, its renowned Swedish Michelin starred chef Mathias Dahlgren, and kitchenware retailer Dafra. Scandinavian graphic design studio Essen International worked with the trio to translate the culinary vision and creativity of Mathias Dahlgren into a modern graphic expression and packaging solution that would be perceived as creative and timeless, whilst working across a variety of boxes as well as pan and pot inserts.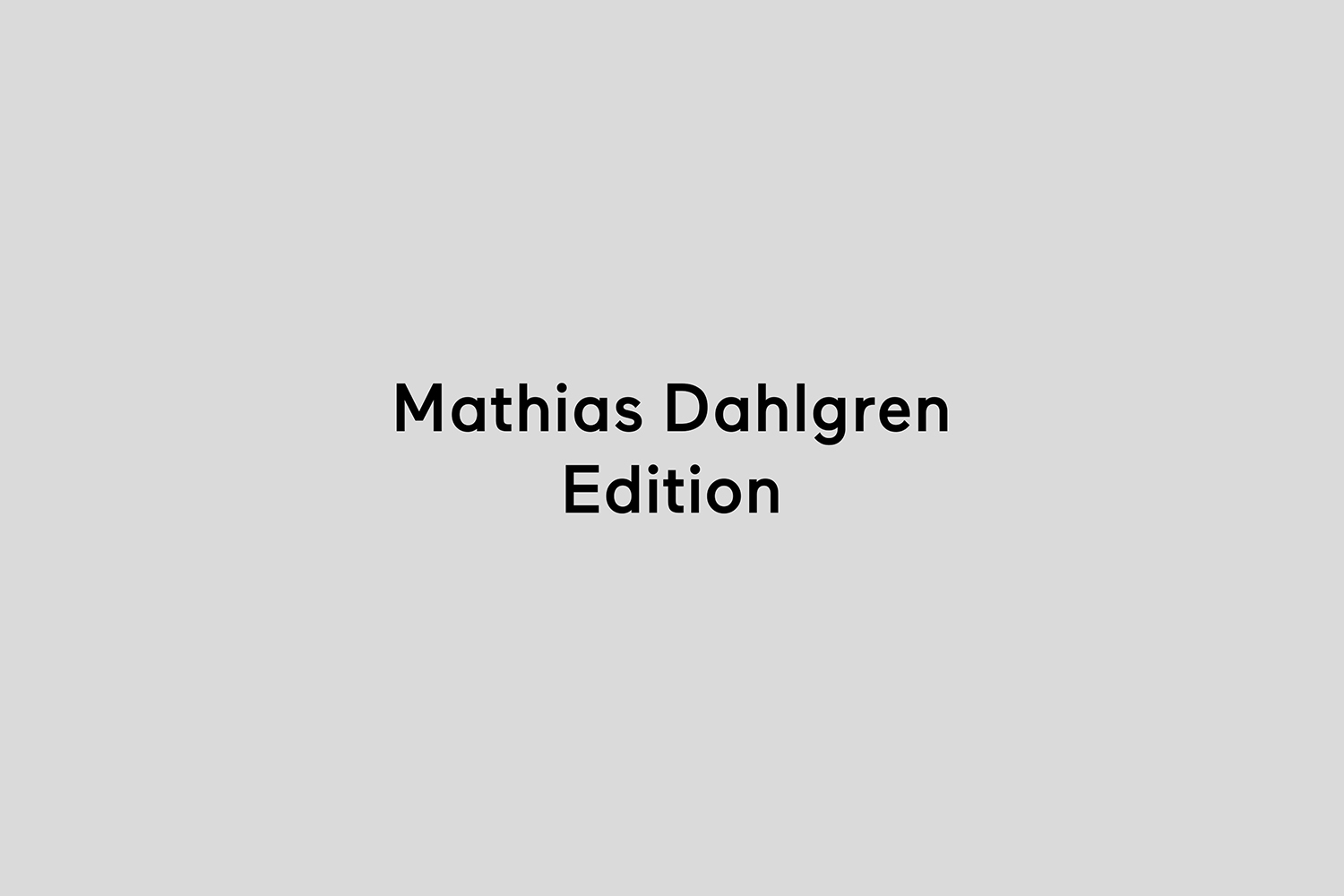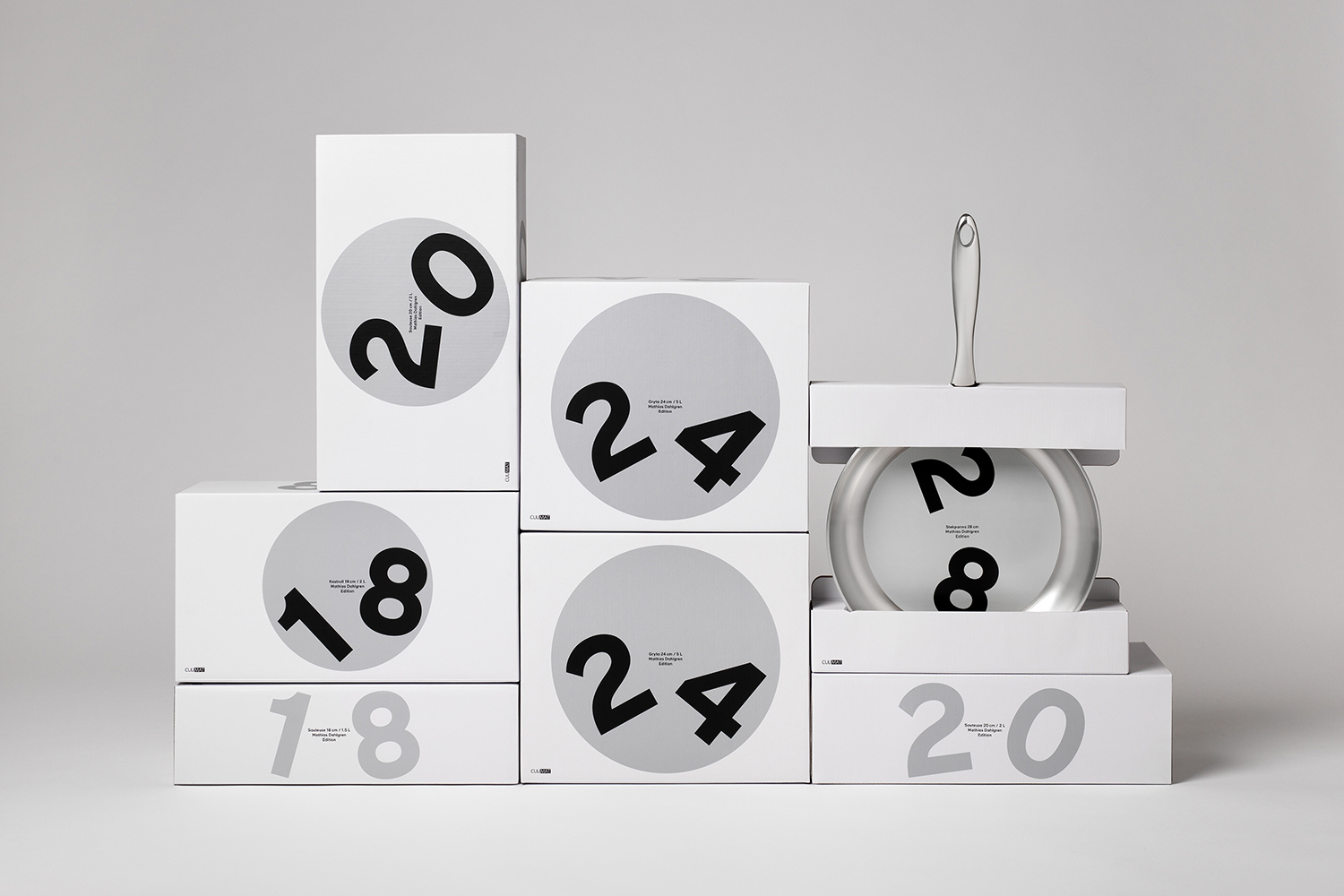 Essen International use of simple forms and the robust sans-serif characters of Maax, implemented with a quirky, off-kilter and tossed food quality, work together something of the reliability and kitchen utility expected of contemporary cookware and a nod to the creativity of chef Mathias Dahlgren. There is a smart play between form and proportion, a metallic silver spot colour and white space that quickly calls to mind the surface and size of the pans, while type blurs the line between practical information (pan size) and a playful, immediate and distinctive visual gesture.
Design: Essen International. Opinion: Richard Baird. Fonts Used: Maax.