Little Wolf by Perky Bros
Opinion by Richard Baird Posted 4 December 2017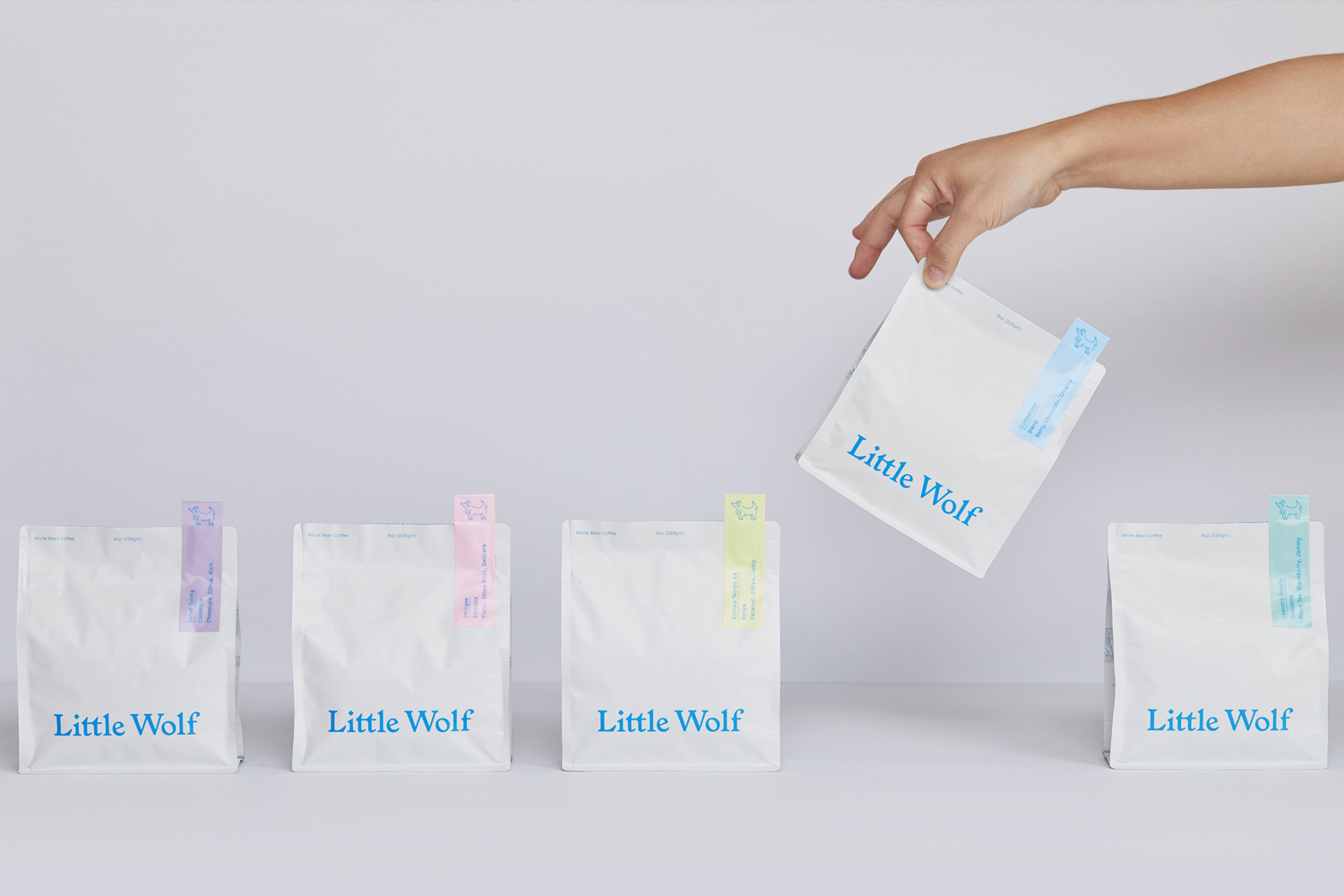 Little Wolf is an American small-batch coffee roastery, subscription service and café created by former accountant turned coffee roaster Chris Gatti. Tennessee-based graphic design studio Perky Bros recently worked with Chris to developed a new graphic identity that would link a variety of assets. These included stationery, business cards, individual coffee bags, tote bags, merchandise, subscription boxes and website.
Perky Bros describe their design as being inspired by one part science and two parts storybook. This can be seen in the systematic use of type and colour, and the variety and character of illustration. These draws together and convey Chris' commitment to methodically sourcing, roasting and preparing the highest quality beans, his dedication to making specialty coffee a more accessible and friendly experience, and his belief that coffee is only as good as the company it is shared with.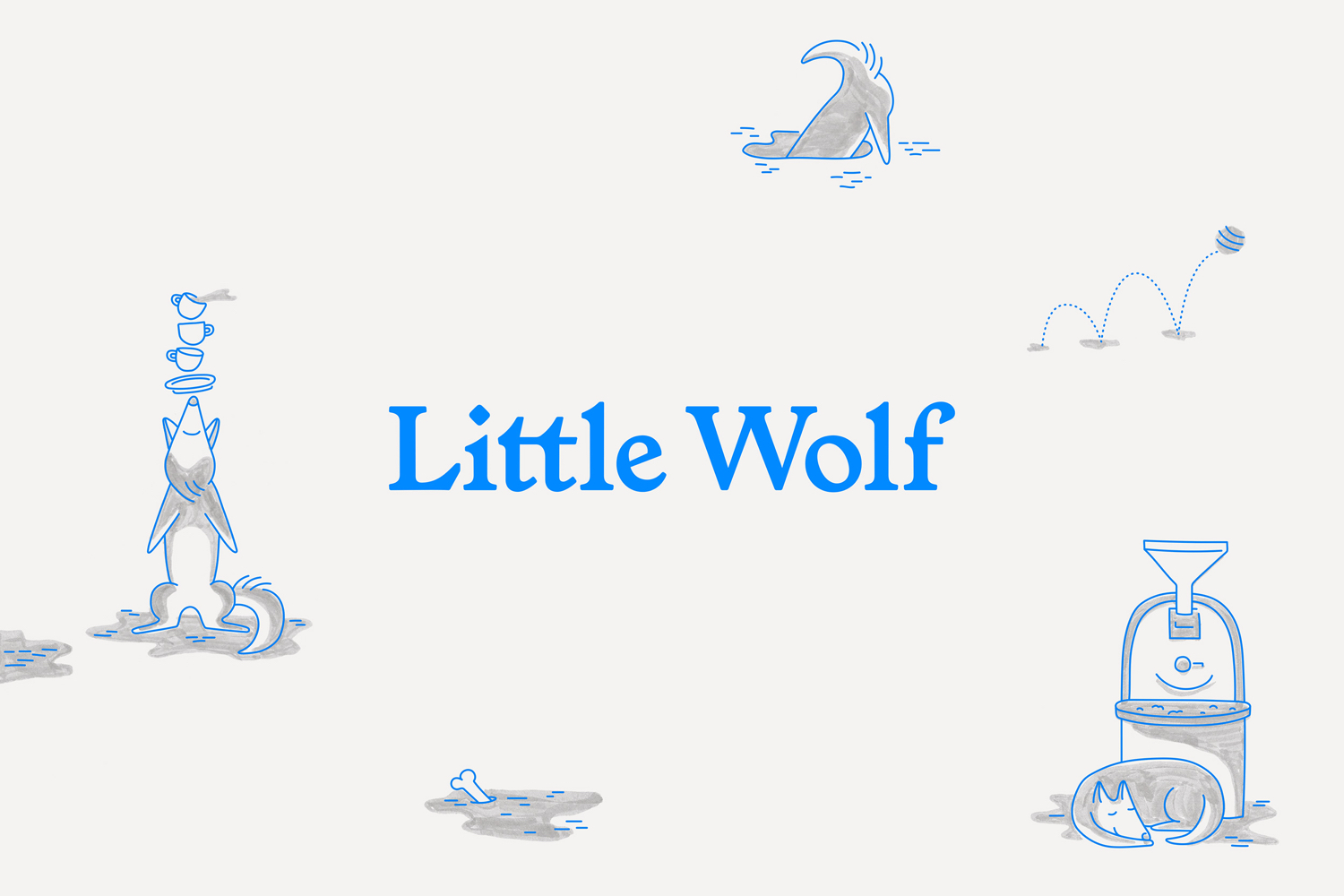 The storybook component, as expressed through illustration, is immediate. It is playful, cheerful and distinctive in its mix of precise blue lines and irregular shading. The pup is a neat visual shorthand for companionship, which is more specifically alluded to in the strap line Good Coffee & Companions. It avoids the literal tropes of the industry, is personable in its connection to Chris and his dog River, and universal in its reference to shared experiences and enduring friendship.
Illustration is modern and friendly in its monolinear lines, rounded terminals and humour. There is a clear continuity but variety throughout, and an element of discovery and cosiness to some of these that feels well-suited to speciality coffee subscriptions and an inviting cafe environment. There is a slight discontinuity in shading. Moving between what looks like a grey felt tip pen and solid blue. The latter feels far more resolved, even as a product of a single ink economy across tote bag and towels.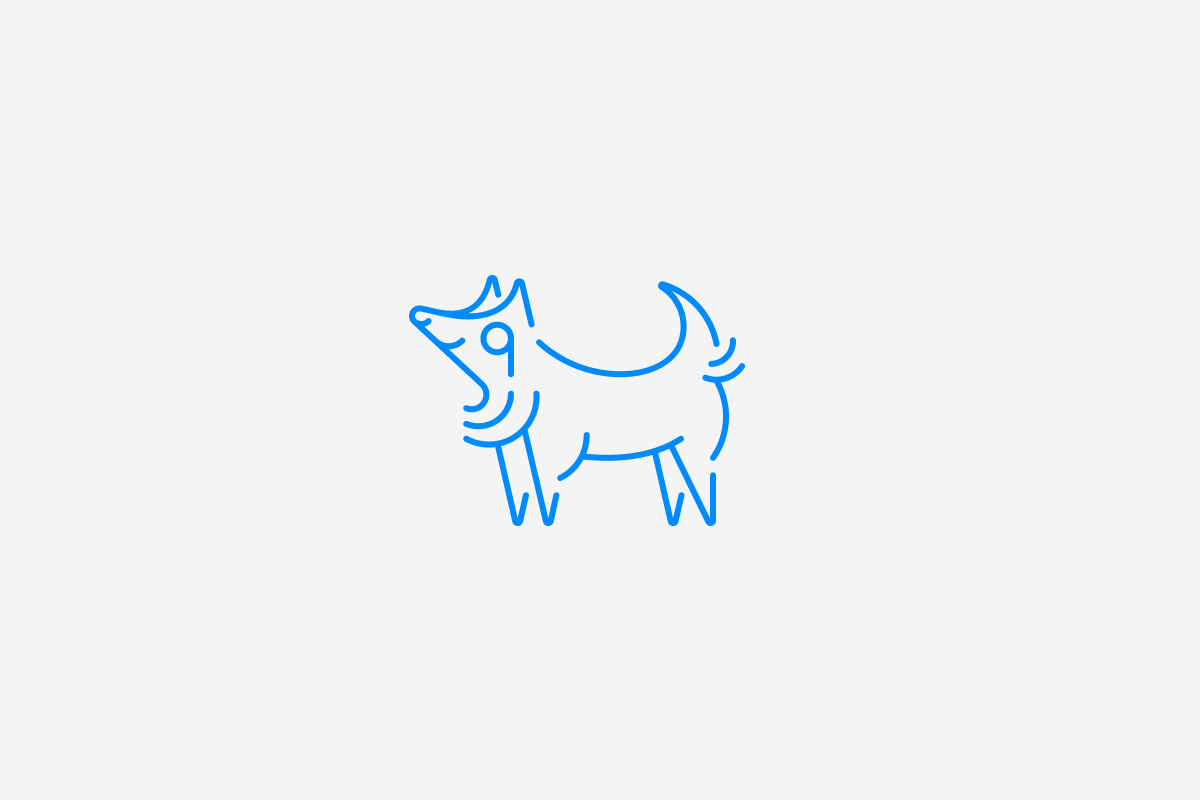 Logotype and an icy blue and white colour palette function as visual anchors where imagery, light in its line weight, follows with detail and interest up close. A monospaced and monolinear typeface delivers key variety information, aided by a set of pastel colours, and offers a utilitarian contrast to the cheerful tone of illustration. The one part science is subtle but there.
Contrast and initial impact is low. This is not the visual language of the supermarket. This makes sense within the context of a small-batch roaster, cafe and subscription service.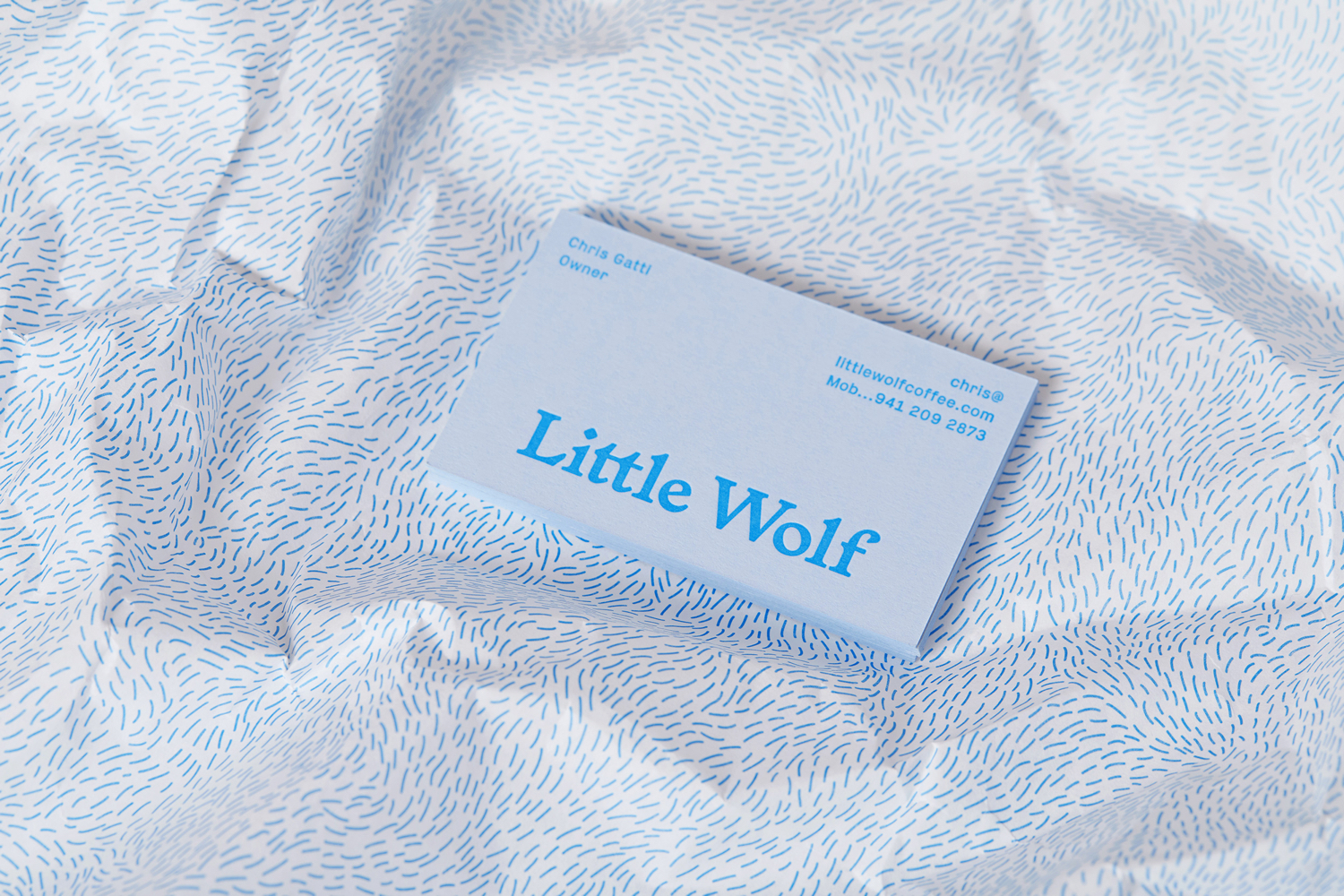 The logtype is interesting in its difference and relationship to illustration. It plays with commonality thematically, tying in well with the storybook component in its more personable, retrospective and crafted flourishes, yet provides disparity, and a useful contrast, in its weighting and stroke contrast.
There are plenty allusions to youth, and by extension the non-threatening rooted in the concept of making speciality coffee a more accessible and friendly experience. The Little Wolf name, the white and pastel colour palette, visual storytelling and pup protagonist are youthful and disarming, whilst manage to avoid the overtly childish through simplicity and balance.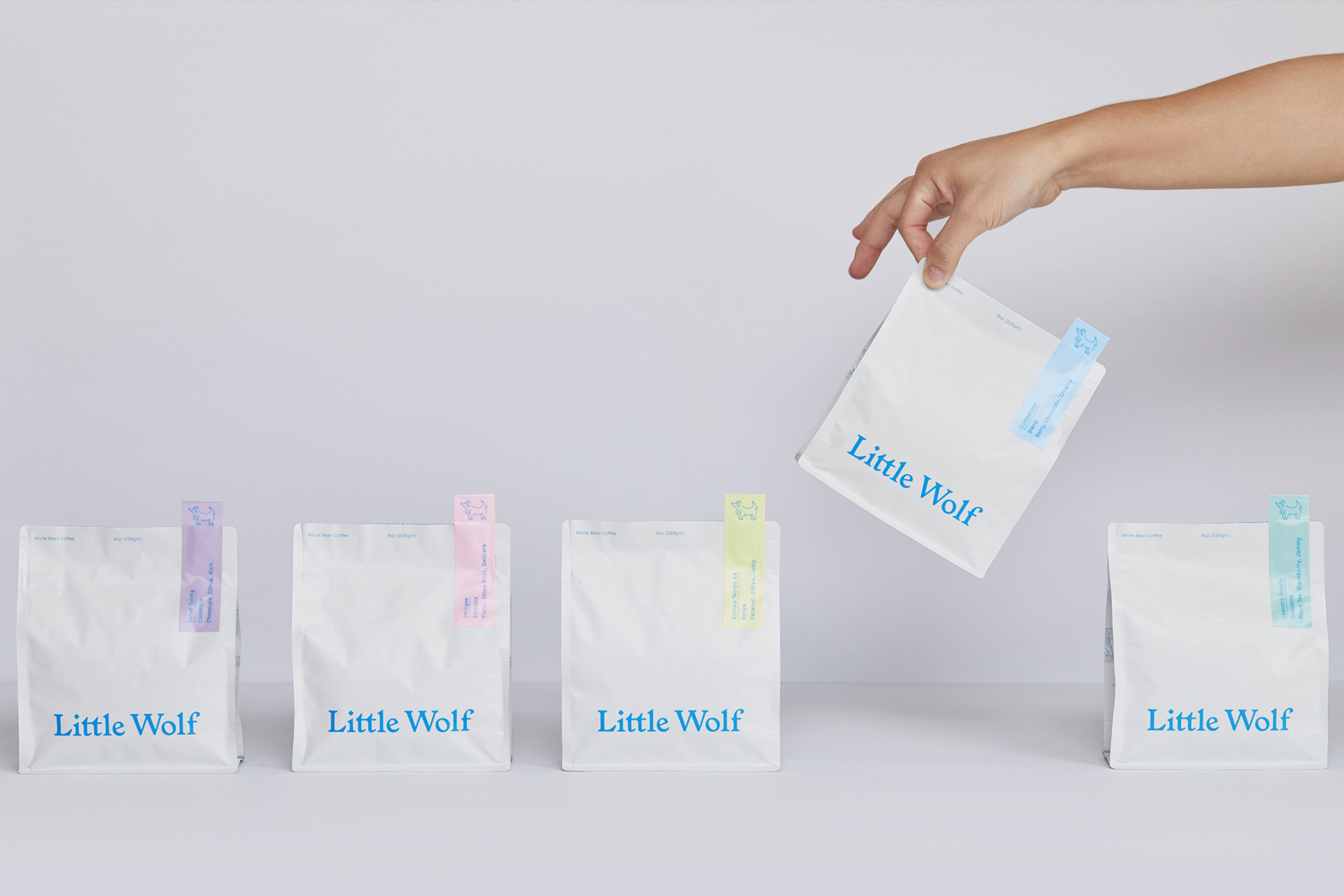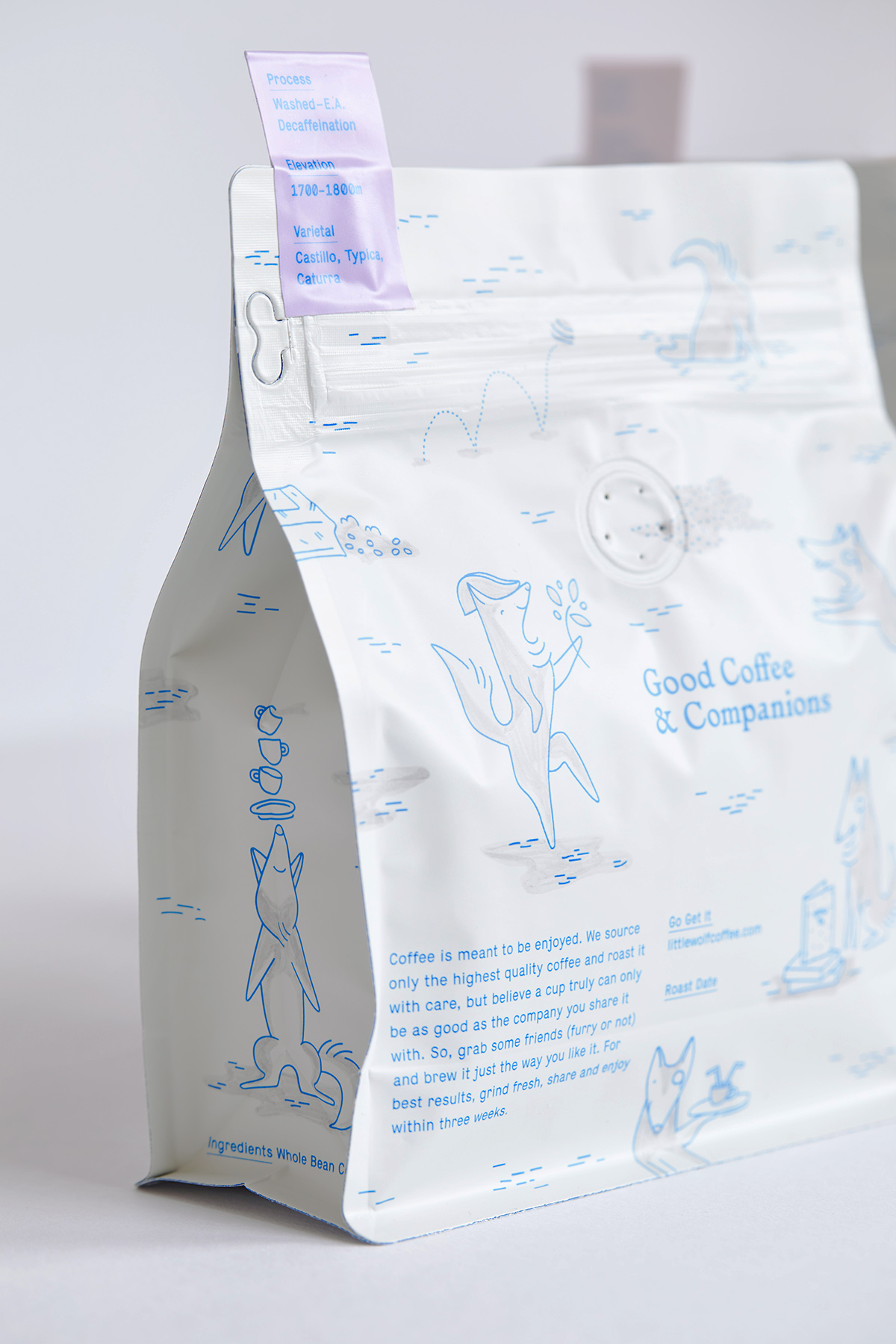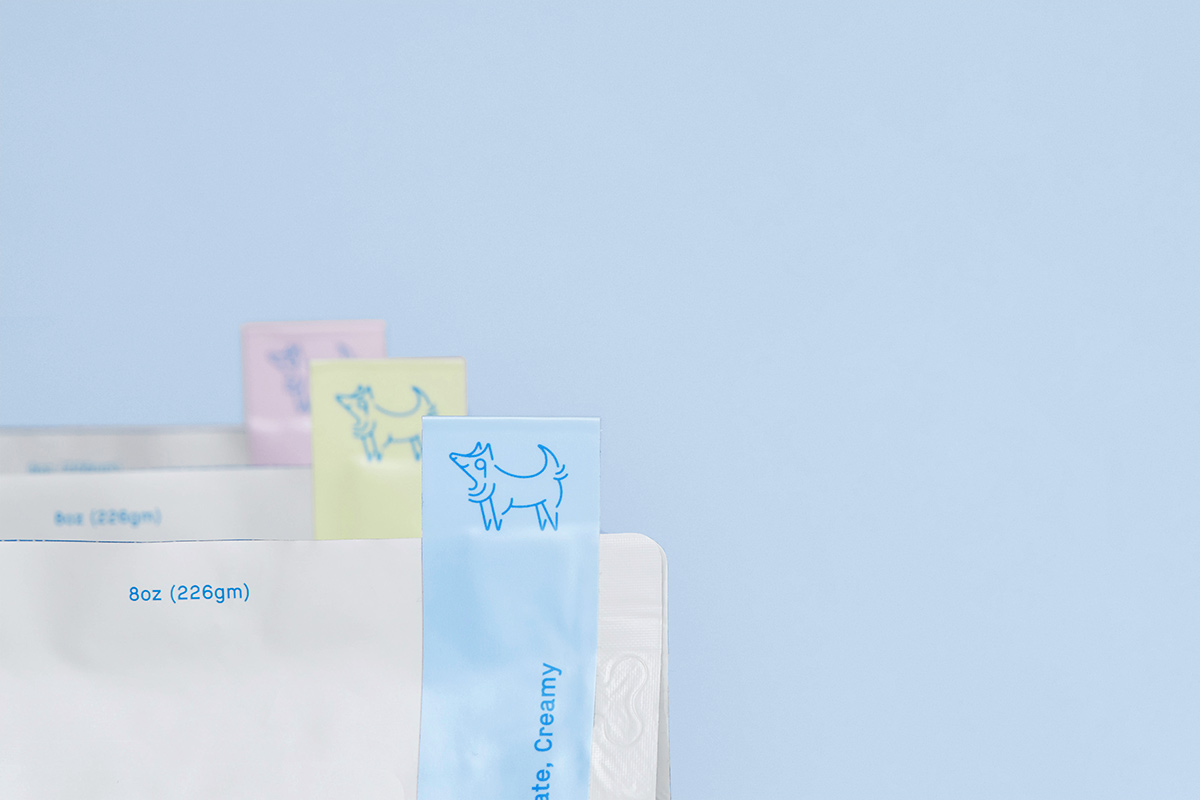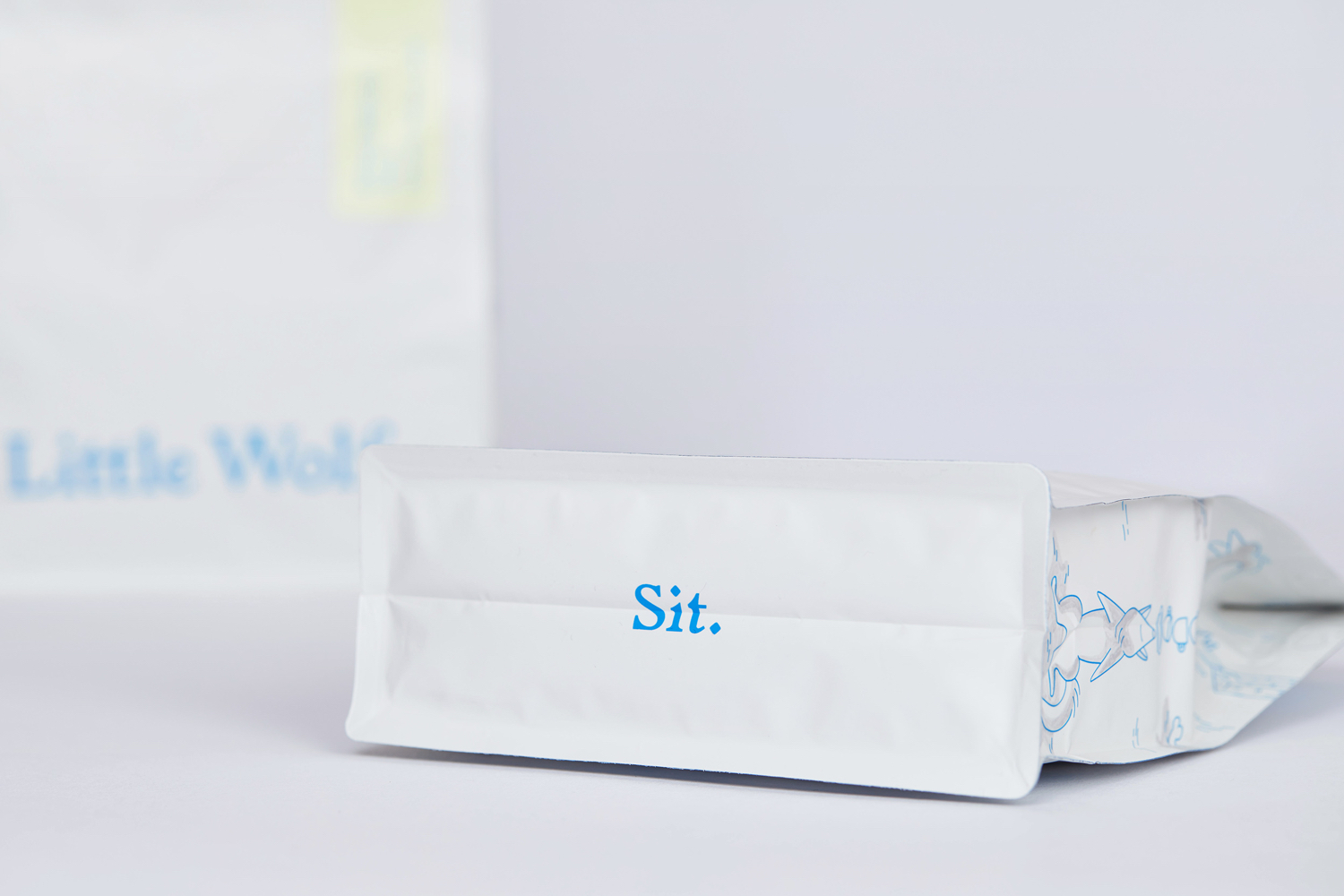 There are some neat little moments that add further character and variety. These include "sit" at the bottom of bags, fetch within the context of a promotional ball, and the hair illustration, another take on the pup motif, that runs across tissue paper, inside bags and around coffee cups.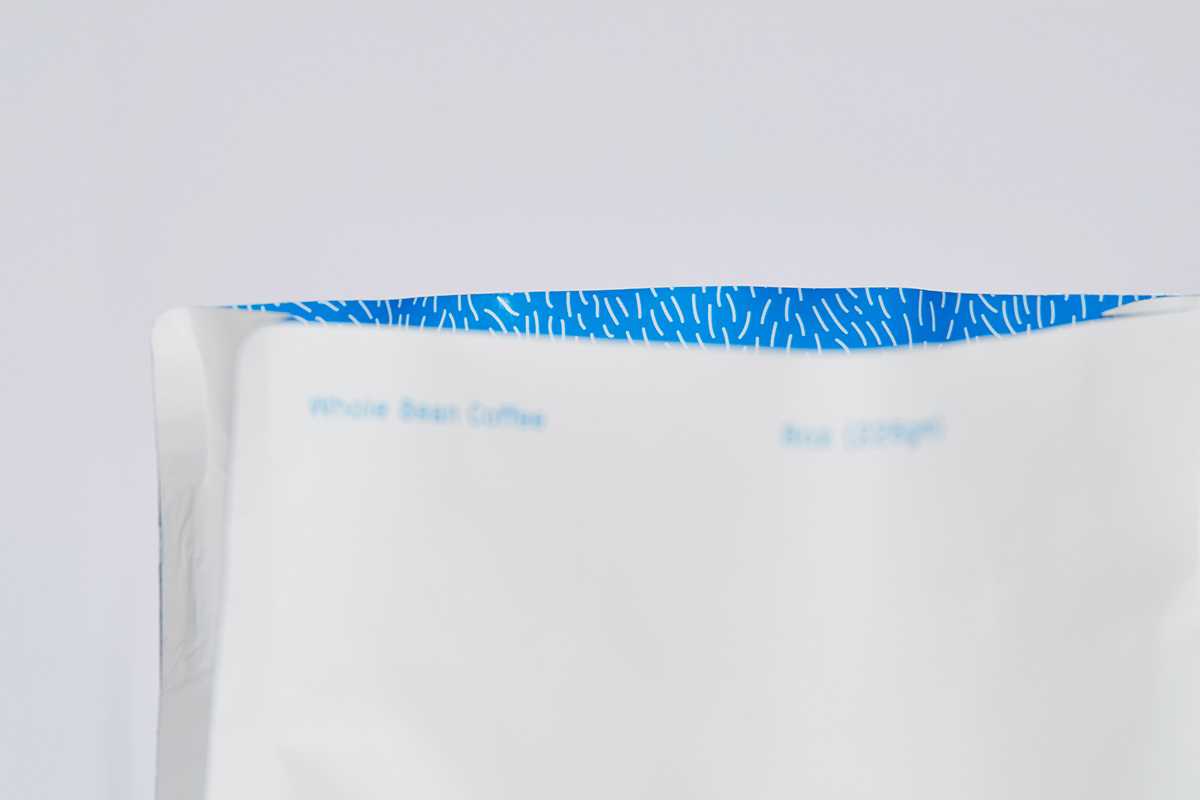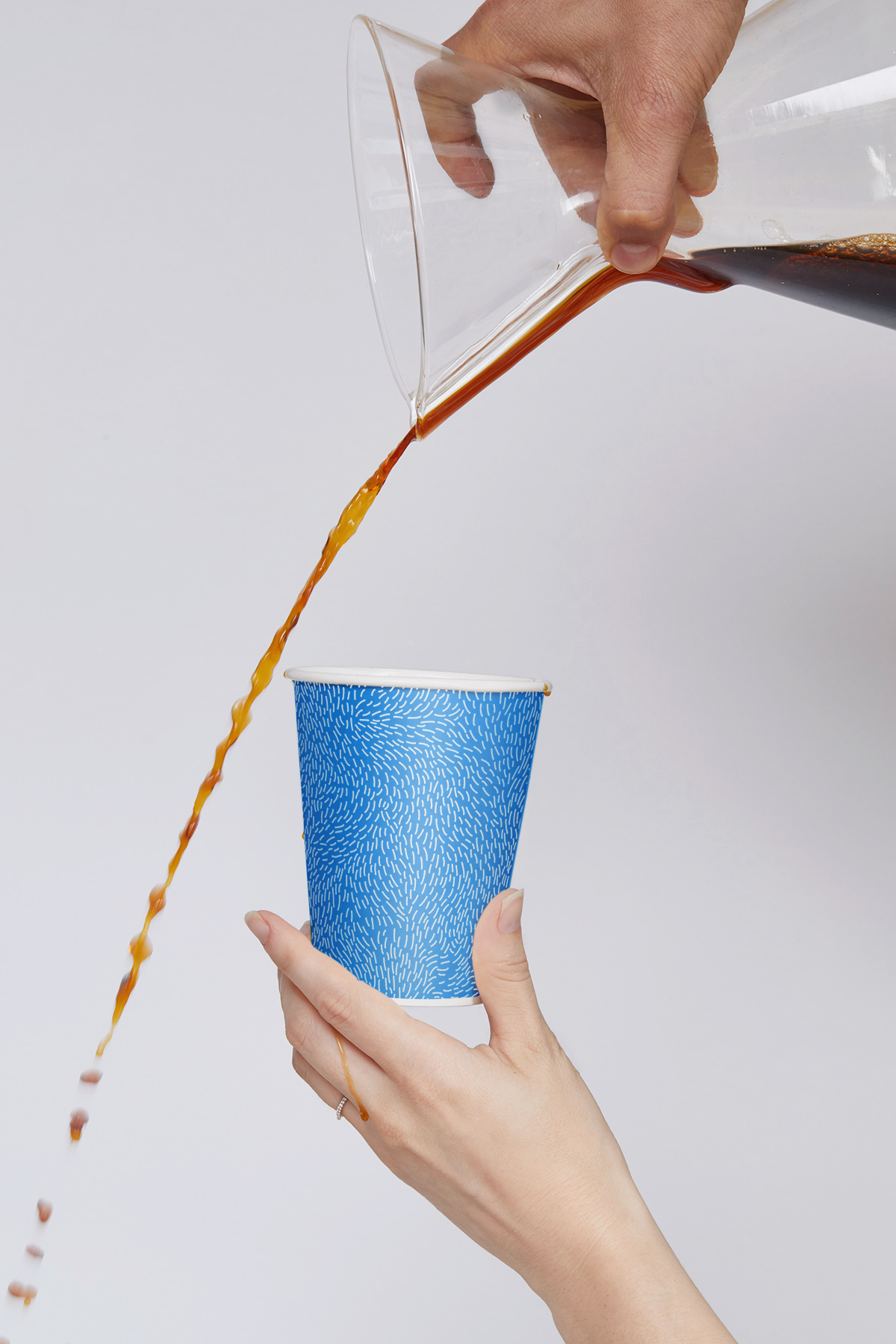 The result finds a pleasant intersection between the methodical process and technical insight of a roaster and an element of the personable and inviting. There is a lightness and conviviality of tone here that works in opposition to the perception of an austere speciality coffee market, but not at the expense of quality or a sense of craft. More work by Perky Bros on BP&O.
Design: Perky Bros. Photography: Mark Spooner. Opinion: Richard Baird. Fonts: Fortescue & Maison.