Hair Solutions by Paul Belford Ltd.
Opinion by Richard Baird Posted 23 September 2019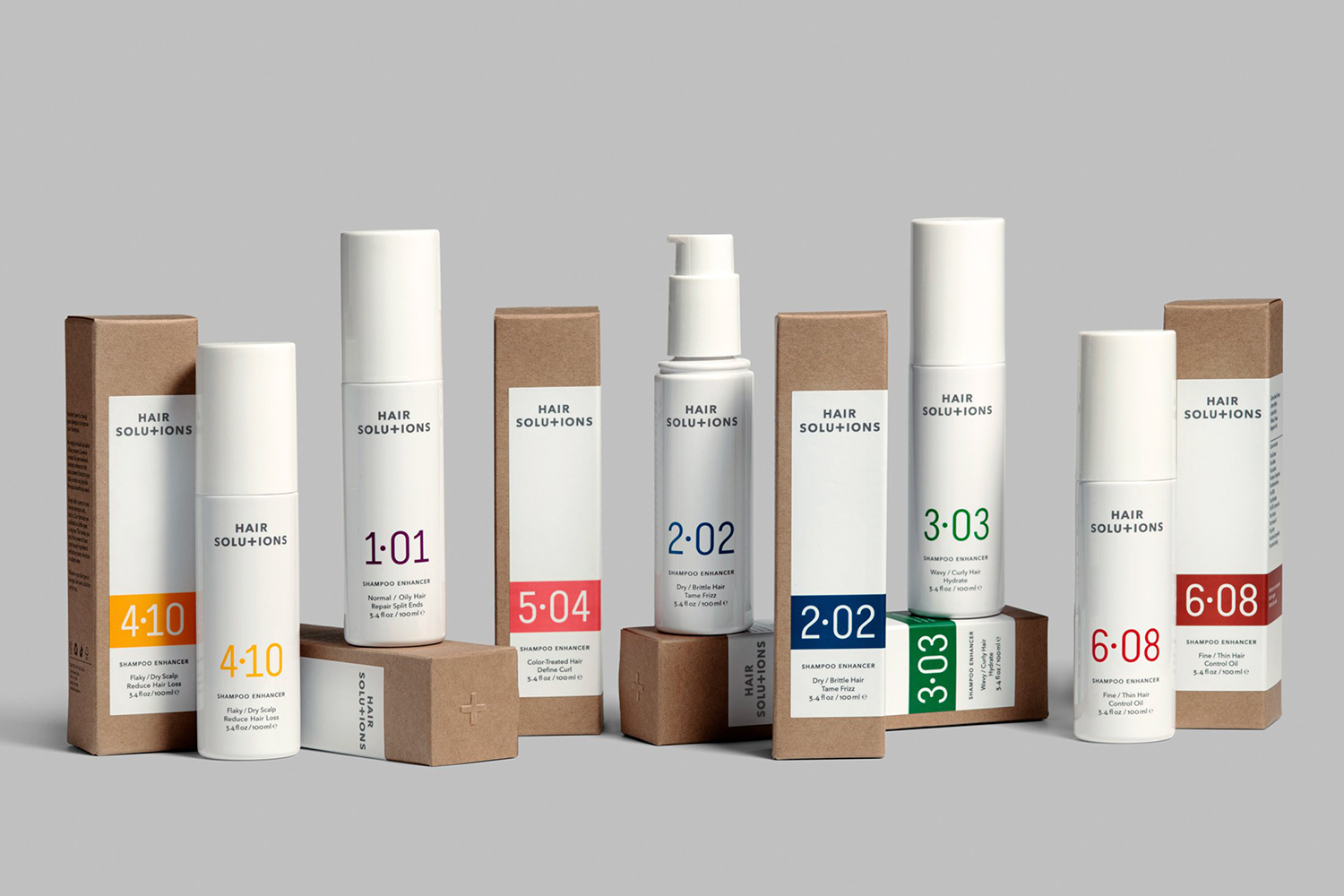 Hair Solutions is an enhancer, made from botanical concentrates, that can be added to any brand of shampoo, personalising it to meet 66 different haircare scenarios through a combination of formulations directed at 6 categories (normal, dry, wavy, flaky and colour-treated and fine) and 11 concerns (brittle, dry, oily, thin, wavy or colour-treated, split-ends, frizz, low-shine or volume issues and curl definition). To help users identify the perfect product, the line will be supported by an online hair-quiz, and a brand identity designed by Paul Belford Ltd. This included logo, packaging design and initial launch campaign.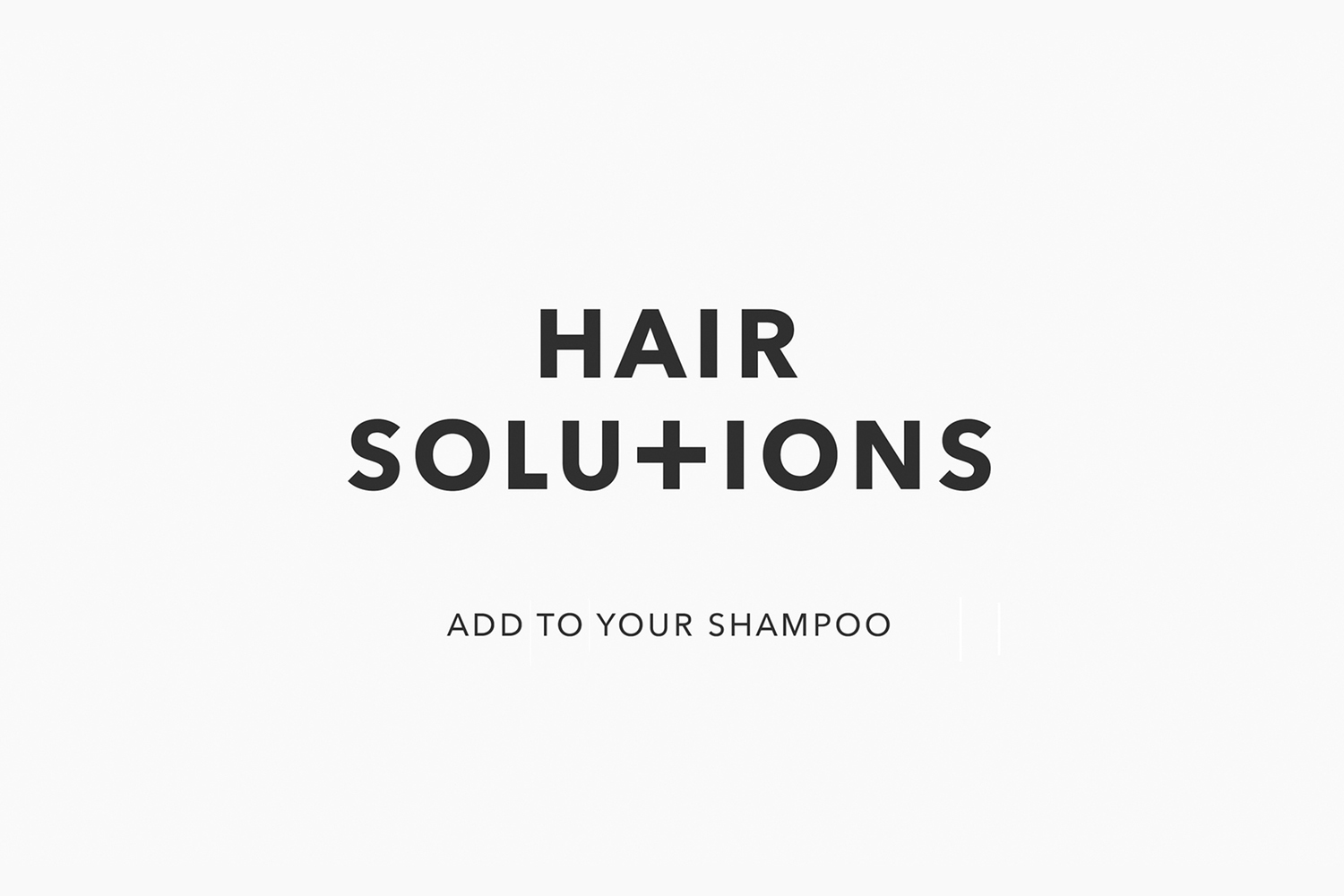 It is an interesting and innovative proposition, marked by complexity in terms of initial user onboarding (finding a best-match product amongst an extensive SKU line and paying to add something further to the haircare ritual). Positioning is provoctive, suggesting current brands do not care enough, (the reality is more to do with mass-manufacture), but the point is valid and made clearly, and folds into the growing "customisation" market.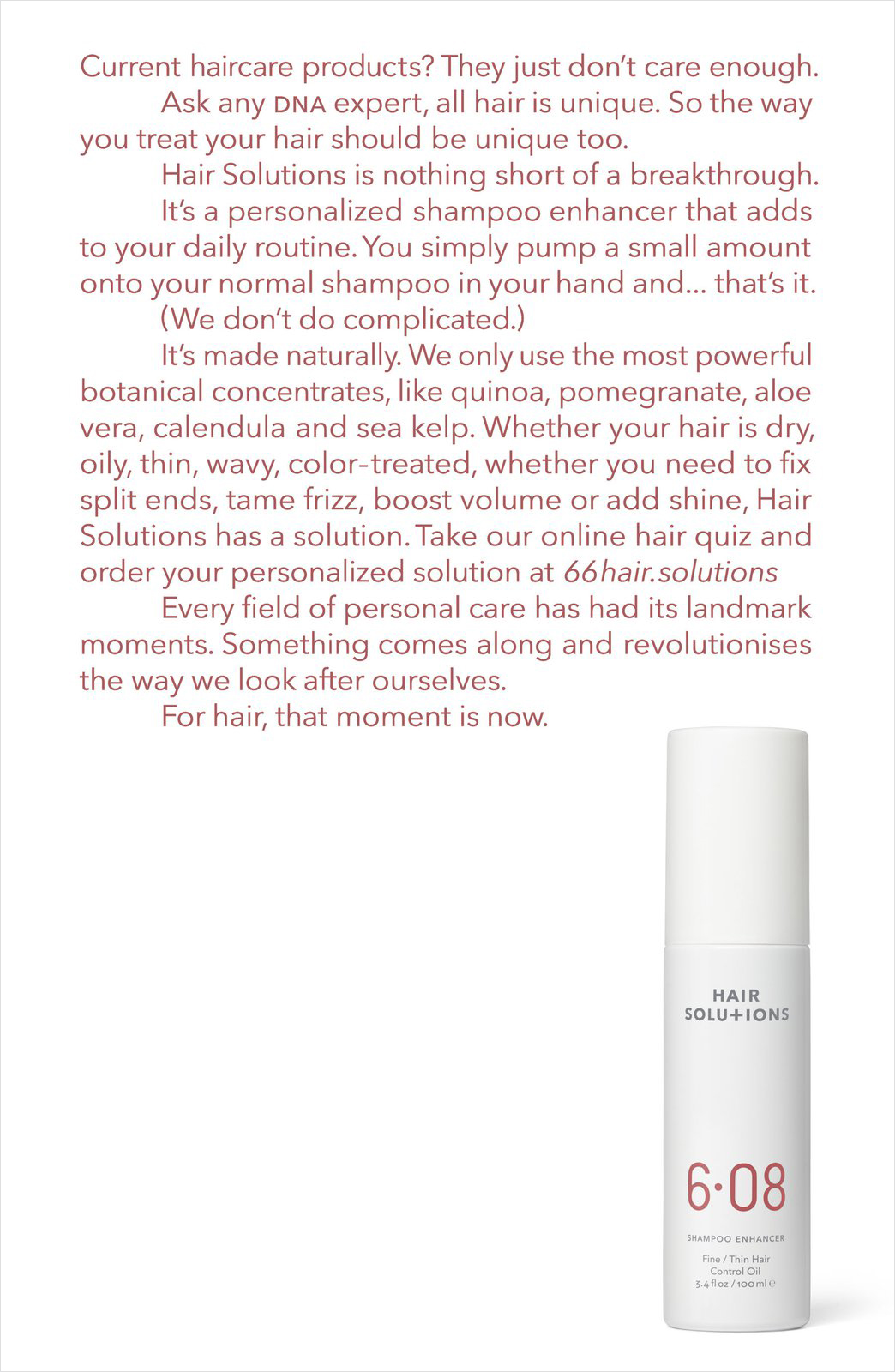 Using mass-market shampoos as a base, and reconfiguring these to more specific needs, is a neat proposition. The language of enhancement (over addition) is smart, pushing the product more towards transformation. The plus serves as a graphic gesture that expresses enhancement, with the association of repair and good health also tied to the cross. Having this plus at the centre of a simple sans-serif wordmark set in Avenir Next draws on a long-established form language of clinical effectiveness and supported by words of the ad campaign. It is a common and familiar graphic gesture yet gains more in its placement within the name, right at the centre, and below Hair. The strapline drives home the basic premise.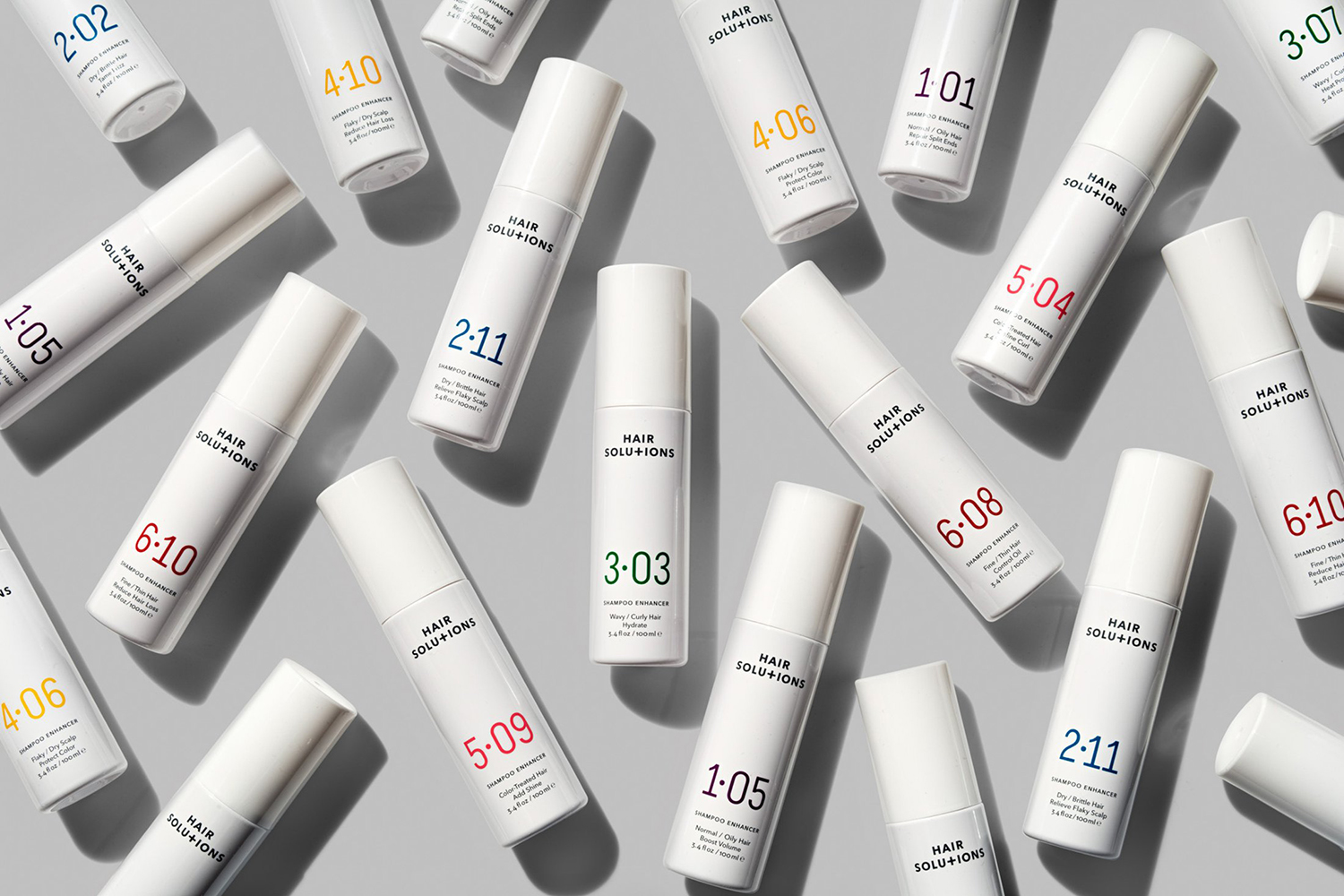 The communicative challenges of this product lie in its extensive line of SKUs. There is a complexity here. This is mediated and tempered by a graphic language of colour and numbers. The concept really emerges from creating a practical system, of conveying variety and specificity, rather than trying to catch the eye with blunt pseudo-science or the promise of botanical rejuvenation.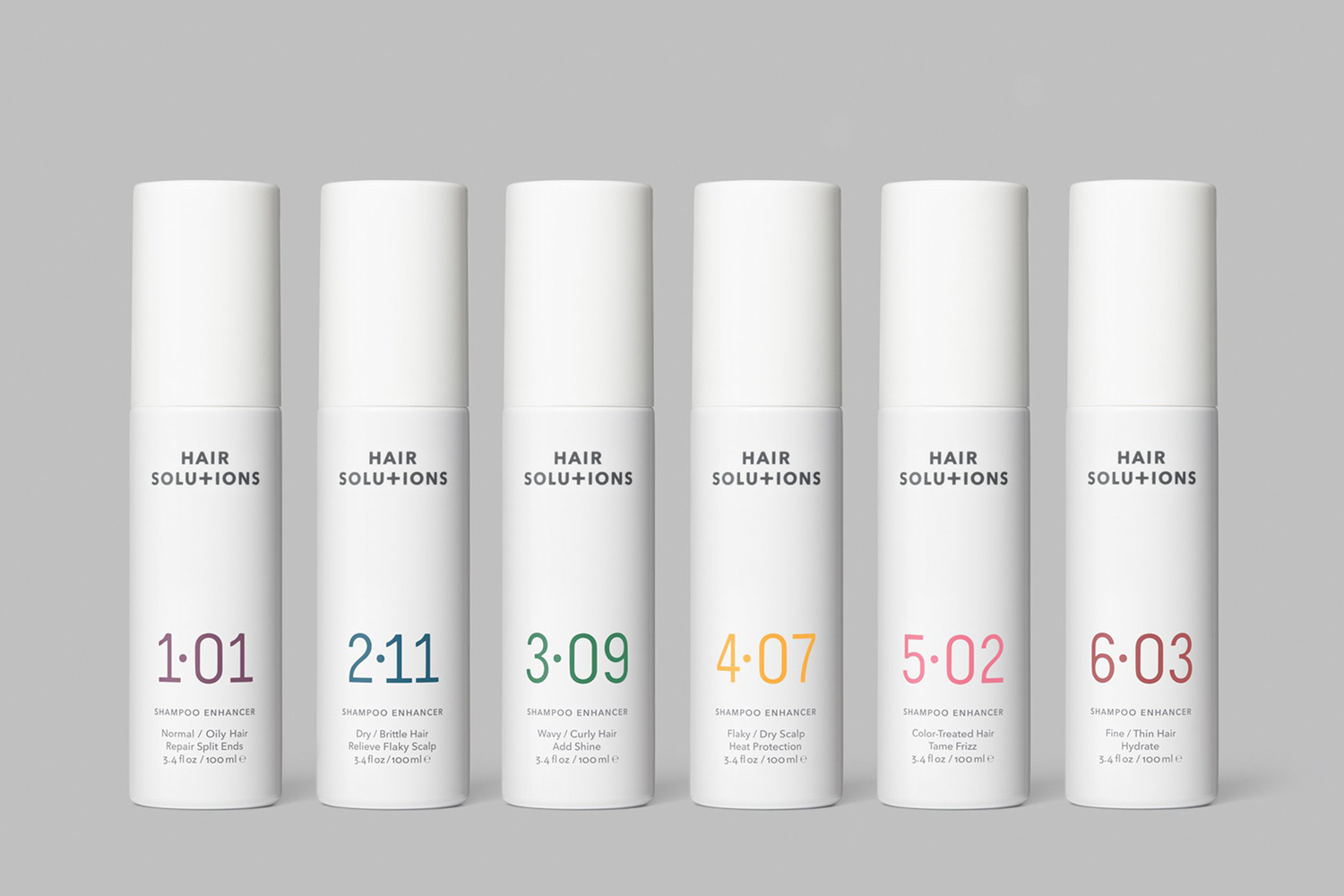 As an addition to shampoos, and the range of SKUs at launch, the price-point is likely to place it within a certain socio-economic group, and the visual language very much aligns with this in its balance of clinicality in type choice, abundance of white space and the craft / natural cues of kraft paper and blind embossing.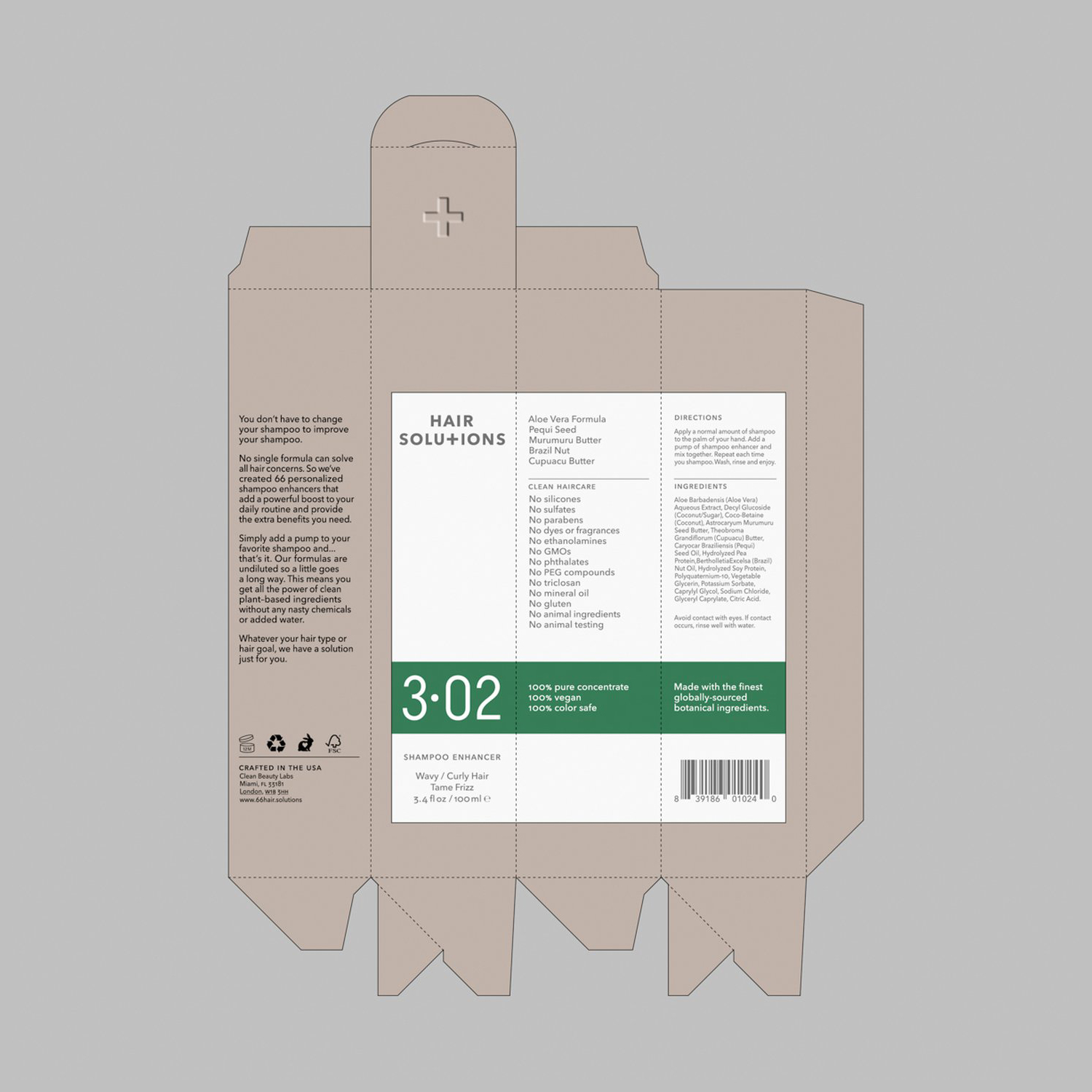 Retail experiences and buying habits have shifted. More time is given over to consultation and consideration. As a result, the packaging language of cosmetics, within this space, has moved from a graphic immediacy to layers of communicative detail. These are now also supported by online experiences to guide people through options. That is not to say that it is difficult to identify this brand amongst others that seek to offer evermore specific formulations, it is not, there is a clear identity in the structure of information, and in the coalescence of colours, numbers, material, finish, structure and logotype. More from Paul Belford Ltd. on BP&O.
Fonts: Avenir Next & ClaimCheck