Posted: December 2, 2014
Filed under: Art and Design, Fonts in Use, Logo Reviews
| Tags: Art Gallery Logos and Brand Identities, Brand Identity Design, Brand Identity Reviews, Branding, Branding Blog, Branding News, Branding Reviews, Design For Print, Designed by Stockholm Design Lab, Designed in Stockholm, Fonts in Use: OCR, Fonts in Use: OCR-B, From Scandinavia, Graphic Design Blog, Logo Design & Branding Blog, Logo Design Resource, Logo News, Logotypes, Minimal Design, Minimal Logos, Monospaced Logotypes, Museum Logos, New Logo, Sans-serif Logotypes, Serif Logotypes, Sign Design, Stationery Design, Swedish Design, The Best Brand Identities of 2014, The Best Logo Designs of 2014
Comments Off

on Bildmuseet by Stockholm Design Lab
Opinion by Richard Baird.
Bildmuseet is a centre for visual culture and a museum dedicated to the exhibition of modern international art, architecture, design and photography, as well as retrospectives, and is described as a place for experiences, reflection and discussion. Opened in 2012, Bildmuseet is part of the arts campus at Umeå University, Stockholm, and housed within a distinctive building designed by Henning Larsen Architects located along the shore of the Ume River.
Developed by Swedish graphic design studio Stockholm Design Lab, Bildmuseet's visual identity, which included logotype, print, interior and exterior signage, was designed to reflect its position as an inspiring collaborative art institution where science and art meet, and would accommodate an inhouse approach to collateral where only a black and white laserjet printer may be available. Although this project is two years old, Stockholm Design Lab have recently taken the time to document the project and publish images of their treatment.
---
Posted: July 18, 2014
Filed under: Art and Design, Fonts in Use, Logo Reviews
| Tags: Black and White, Blind Emboss, Brand Identity, Brand Identity Design, Brand Identity Reviews, Branding, Branding Blog, Branding Reviews, Business Card Design, Custom Typefaces & Logotypes, Custom Typography, Design For Print, Designed by Demian Conrad Design, Edge Painted Detail, Fonts in Use: OCR, Fonts in Use: OCR-B, Furniture Design Logos, Homeware, Industrial Design, Logo Design & Branding Blog, Logo News, Logotypes, Manufacturing Logos, Minimal Design, Minimal Logos, Monochromatic Brand Identities, Monolinear Typography, Monospaced Logotypes, Monospaced Typography, New Logo, Sans-serif Typography, Stationery Design, Swiss Design, The Best Brand Identities of 2014, The Best Business Cards of 2014, The Best Logo Designs of 2014
Comments Off

on Dadadum designed by Demian Conrad Design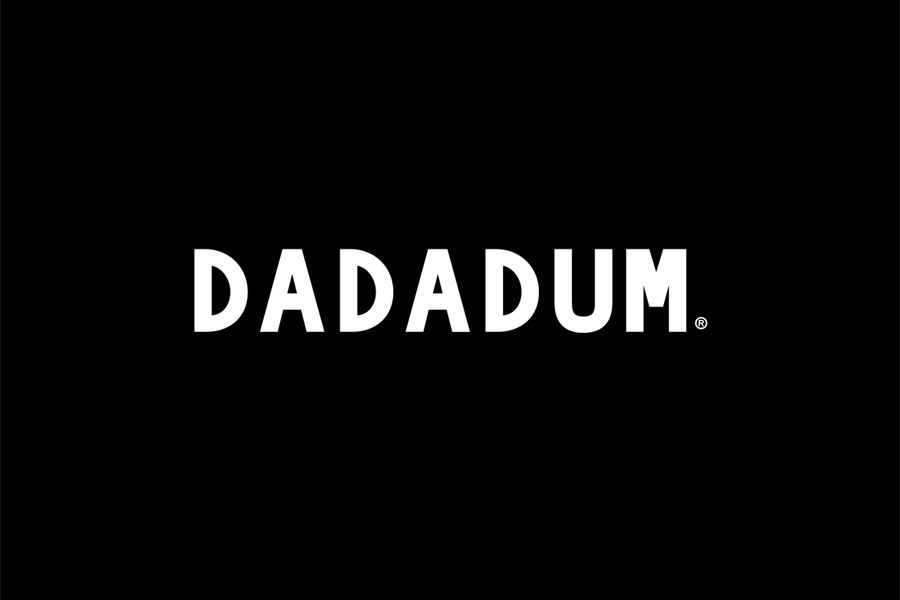 Dadadum is a Swiss contemporary furniture brand created out of respect for and in homage to the functionality, technical expertise and minimalism associated with Swiss design, and that strives to bring out the beauty of each raw material. The brand draws on the 'talents of local designers who have made an international name for themselves and whose specifications are to re-establish the notion of Gute Forme as espoused by Max Bill'. Developed by design studio and co-founder Demian Conrad Design, Dadadum's new brand identity uses Swiss sans-serif typography and a grid based approach that plays with letter space to convey the core values of modularity, playfulness and origin.
---