Dadadum by Demian Conrad Design
Opinion by Richard Baird Posted 18 July 2014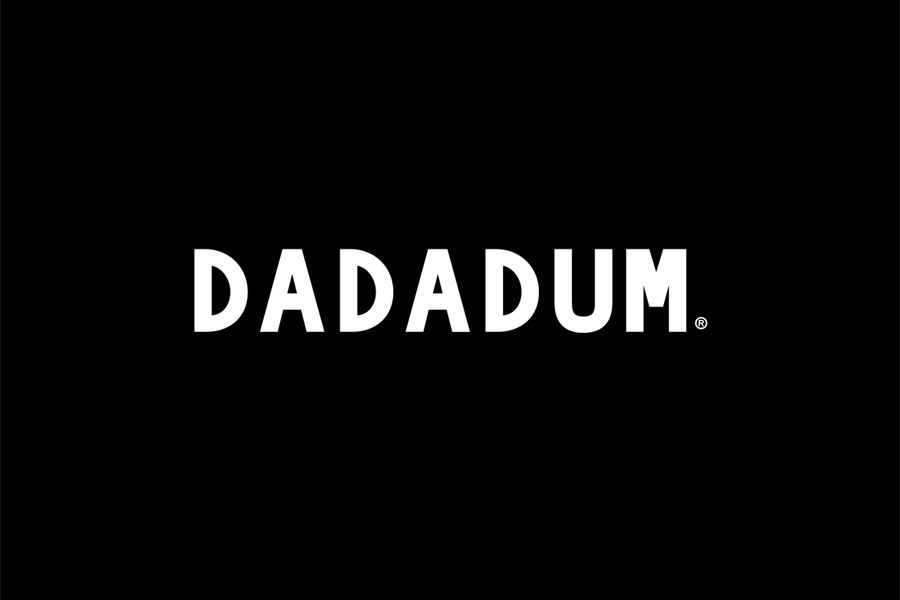 Dadadum is a Swiss contemporary furniture brand created out of respect for and in homage to the functionality, technical expertise and minimalism associated with Swiss design, and that strives to bring out the beauty of each raw material. The brand draws on the 'talents of local designers who have made an international name for themselves and whose specifications are to re-establish the notion of Gute Forme as espoused by Max Bill'. Developed by design studio and co-founder Demian Conrad Design, Dadadum's new brand identity uses Swiss sans-serif typography and a grid based approach that plays with letter space to convey the core values of modularity, playfulness and origin.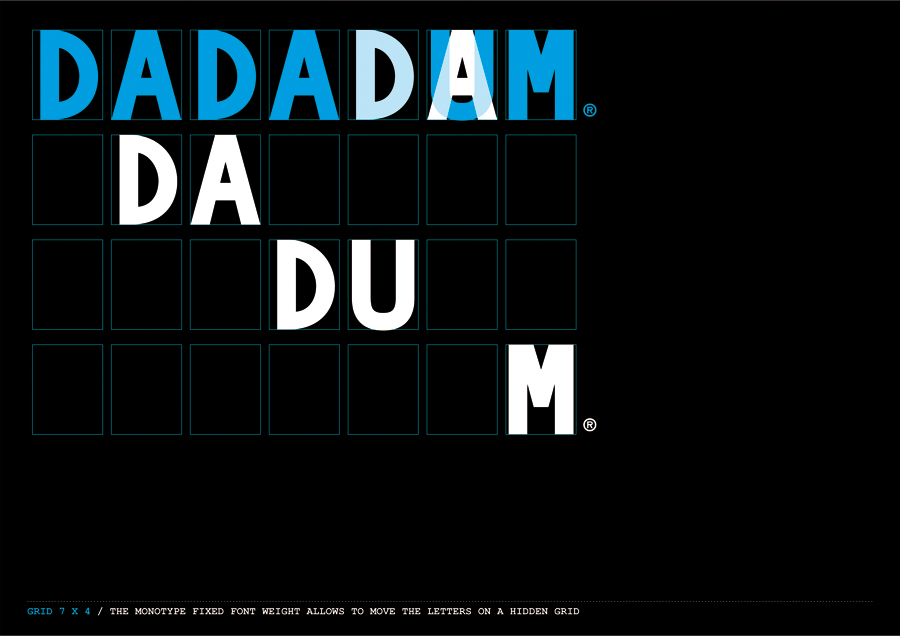 Based around OCR-B, chosen for its 'interesting and strong "D" shape', fixed stroke width, Swiss provenance and what the studio describe as a 'human touch in a technological world', the logotype draws distinction and communicative value from its mechanical machine read origins.
Although the consistent stroke width makes for small counters and a very heavy M, and the grid and disregard for kerning pairs (read: monospacing) lead to uncomfortable and inconsistent character spacing but ultimately an interesting variation, Demian Conrad Design has managed to draw playfulness and character from functionality and uniformity. It might also be worth noting, perhaps reaching, to suggest a relationship between a rejection of conventional kerning practices and the Dada movement, especially when taken within the context of the name Dadadum.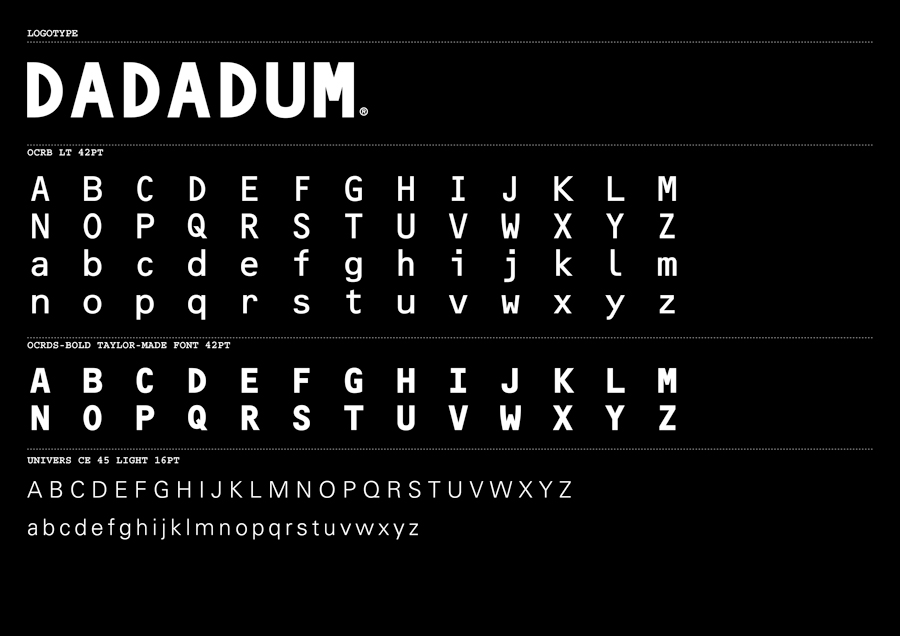 Rather than using contrasting typefaces to derive further communicative value and aesthetic impact, custom weights of OCR-B, created in collaboration with Elsner+Flake, deliver a strong and robust consistency throughout. This is reinforced through the use of Univers 45 Light, a typeface with similar low stroke contrast and Swiss origin, and a predominantly monochromatic colour palette. Together and alongside simple layouts in print and online these effectively divide content with minimal effort or unnecessary flourish.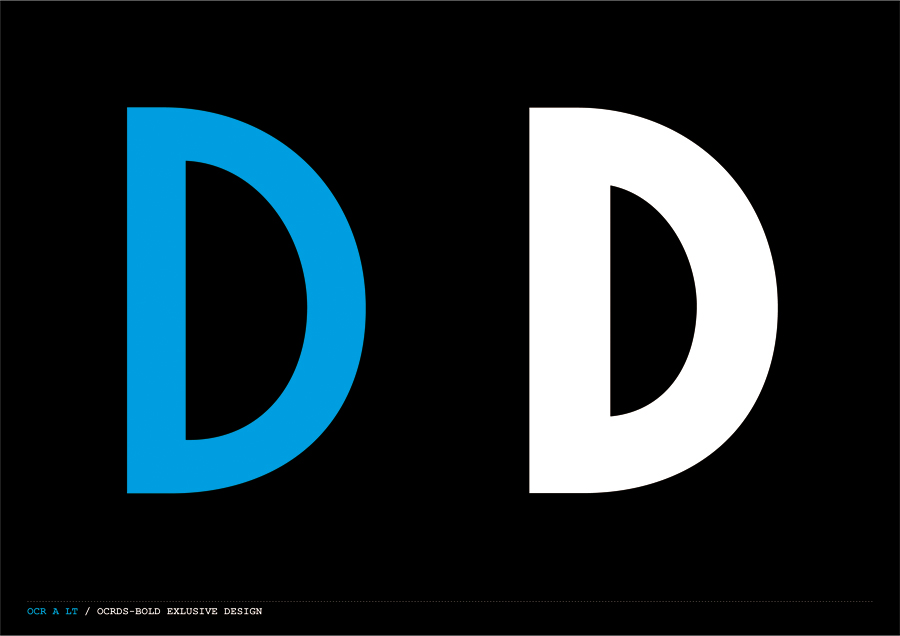 "To create a more innovative identity, we collaborated with interaction designer Mathieu Rudaz in coding an "In Design Script Generator" that creates unique compositions with the 7 letters of the Brand DADADUM. Thanks to this software and a disruptive digital printing technique (Offset digital printing), every printout is different one from the next. This means that no two cards will be the same. DADADUM has been given a programmatic identity that reacts in a playful way to and reflects contemporary life in the furniture industry." – Demian Conrad Design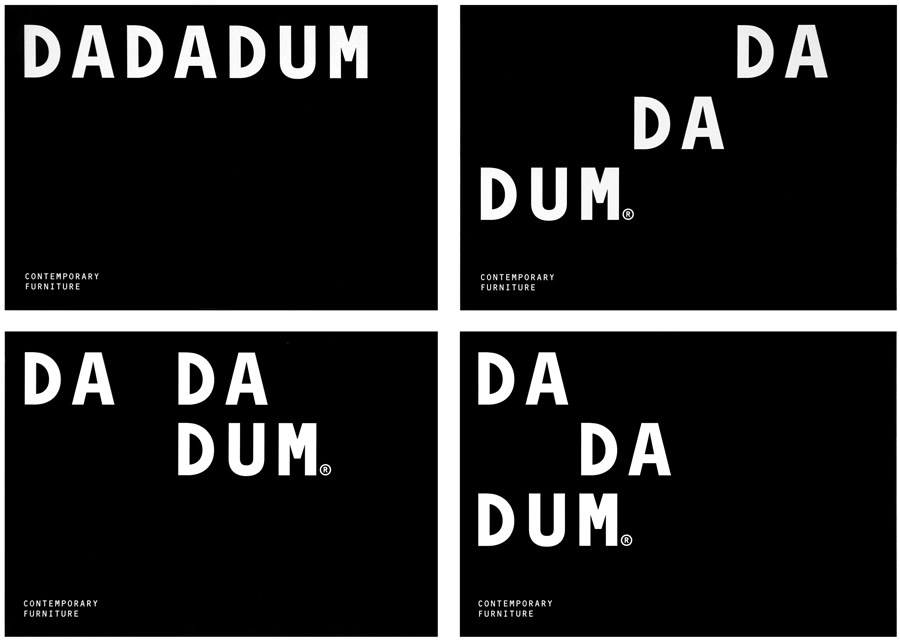 Making sure that the logotype's unusual space treatment and typographical consistency is perceived as intentional to informed buyers and designers, the print work has a clear modernistic restraint, appreciation for space and structure and employs the detail of a copper foil edge painted detail, what looks like leather tags and a blind emboss.
Design: Demian Conrad Design
Opinion: Richard Baird
Fonts Used: OCR-B & Univers 45 Light