Bildmuseet by Stockholm Design Lab
Opinion by Richard Baird Posted 2 December 2014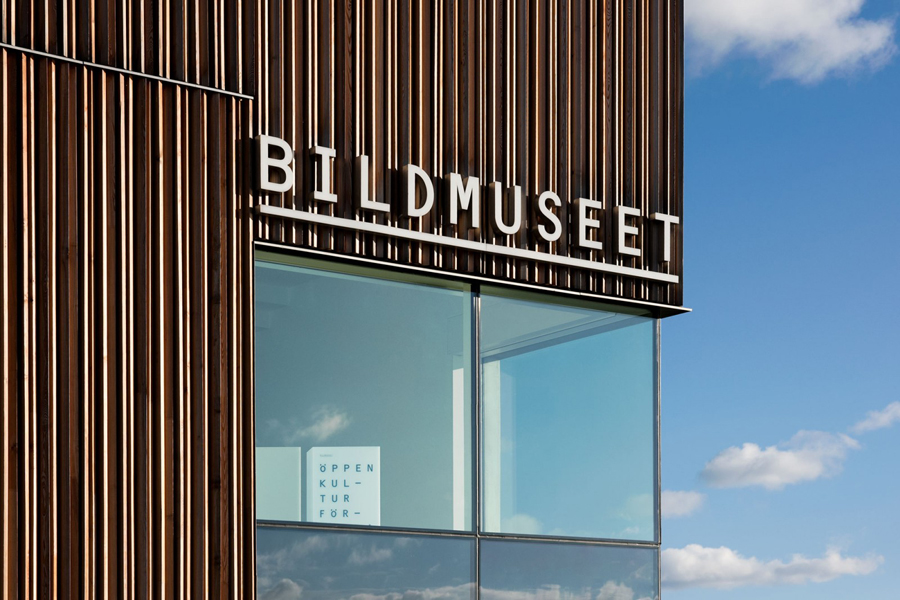 Bildmuseet is a centre for visual culture and a museum dedicated to the exhibition of modern international art, architecture, design and photography, as well as retrospectives, and is described as a place for experiences, reflection and discussion. Opened in 2012, Bildmuseet is part of the arts campus at Umeå University, Stockholm, and housed within a distinctive building designed by Henning Larsen Architects located along the shore of the Ume River.
Developed by Swedish graphic design studio Stockholm Design Lab, Bildmuseet's visual identity, which included logotype, print, interior and exterior signage, was designed to reflect its position as an inspiring collaborative art institution where science and art meet, and would accommodate an inhouse approach to collateral where only a black and white laserjet printer may be available. Although this project is two years old, Stockholm Design Lab have recently taken the time to document the project and publish images of their treatment.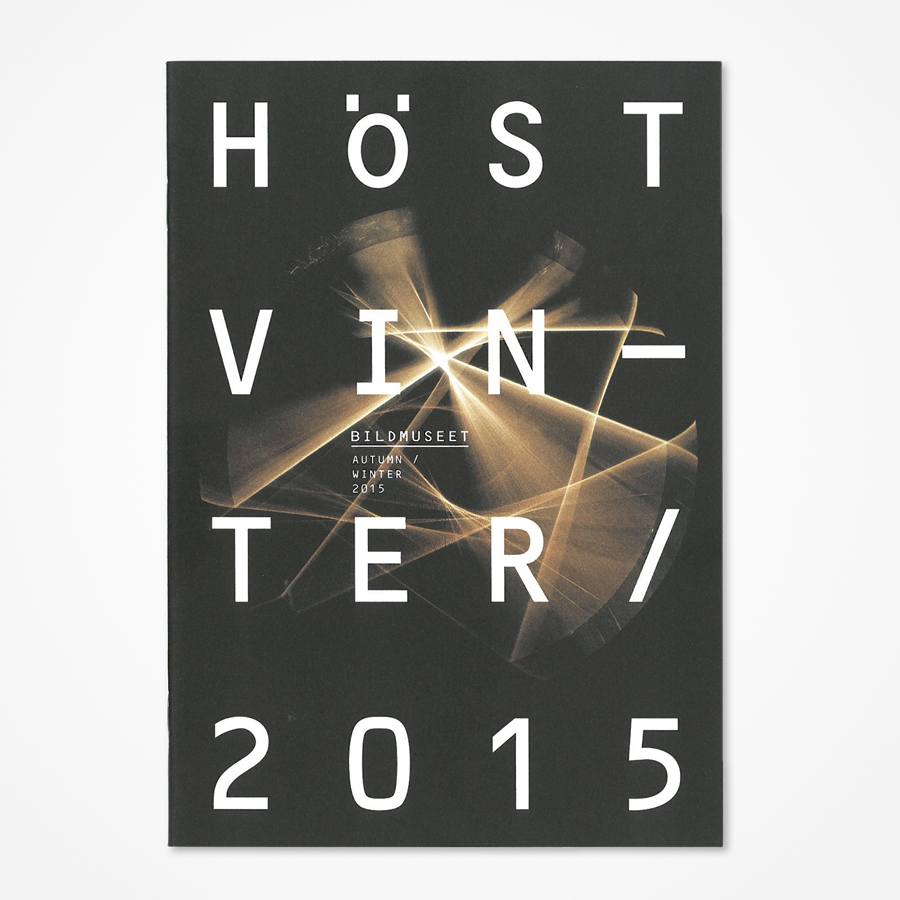 Using technical limitations as design opportunity, SDL's approach embraces a monospaced typographical grid based uniformity using OCR-B and an ink economy easily replicable, and juxtaposes these alongside bright imagery drawn from exhibitions for special events. It effectively embraces, in a familiar but functional way, the vernacular of contemporary gallery spaces; that is plenty of space and an absence of individual expression, to frame and derive impact from the individual expression of the work it contains.
Design: Stockholm Design Lab. Opinion: Richard Baird. Fonts Used: OCR-B