Posted:
Filed under: Food and Drink, Packaging Reviews
| Tags: Best Packaging Designs, Creative Packaging, Designed by Lo Siento, Food Logos and Packaging Design, Food Packaging, Olive Oil Logo and Packaging Design, Packaging Company, Packaging Design, Packaging Design Blog, Packaging News, Packaging Opinion, The Best Packaging of 2014, Typography
Comments Off

on Olive & Sesame Oil designed by Lo Siento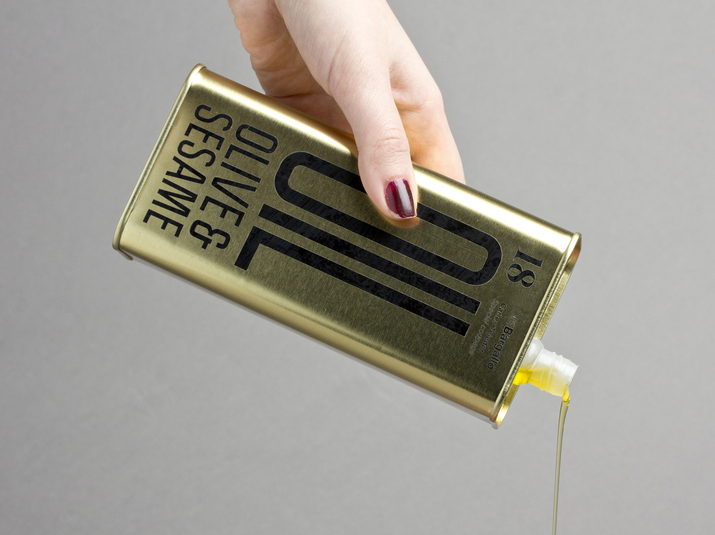 Design agency Lo Siento have recently completed their packaging design work for Spanish olive oil producer Olis Bargalló's new Olive & Sesame variety.
Lo Siento's use of condensed sans-serif typography, stacked vertically, and printed with a single black ink makes great use of the tall tin and its warm gold colour.
Typography, structural choice and straightforward language share a similar commercial kitchen utility and simplicity that suitably reflects Olis Bargalló's relationship with professionals in gastronomy and commercial kitchens while the serif of the 18 and lighter sans-serif weights set horizontally offer contrast and temper the bold typography with a little detail. Although made up of few elements the solution effectively combines structure, colour and  typography in a way that appears bold and distinctive.
---