Posted: September 8, 2016
| Author: Richard Baird
|
Filed under: Food and Drink, Logo Reviews, Packaging Reviews
| Tags: Alcohol Packaging, Beer Packaging, Best Packaging Designs, Brand Identity Reviews, Branding Blog, Branding Reviews, Canadian Design, Craft Beer Logos, Craft Beer Packaging, Craft Brewery Logos, Craft Brewery Packaging, Creative Packaging, Design Opinion, Design Reviews, Designed by Post Projects, Designed in Vancouver, Graphic Design, Graphic Design Blog, Graphic Design Trends: Monolinear Illustration, Logo Design & Branding Blog, Menu Boards, Microbrewery, Packaging Company, Packaging Design, Packaging Design Blog, Packaging Design Resource, Packaging News, Patterns, Sans-serif Logotypes, Spot Colours, The Best Graphic Design Work of 2016, The Best Packaging of 2016, Typography, Uncoated Papers & Cards, Wordmark Design
|
Comments Off

on Faculty Brewing Co. by Post Projects, Canada
Opinion by Richard Baird.
Faculty Brewing Co. strives to create an open and collaborative environment where visitors, of all levels of expertise, can learn about how craft beer is made with the intention helping them to navigating Vancouver's thriving craft scene. The brewery boasts a 7 barrel, 1450 square-foot brewery with 6 fermentors, 6 bright beer tanks and 28-seat tasting room with an industrial and utilitarian interior design. It also features a brand identity created by local design studio Post Projects which reaches across packaging and signage.
---
Posted: January 28, 2014
| Author: Richard Baird
|
Filed under: Cafes, Bars and Restaurants, Logo Reviews
| Tags: Brand Identity, Brand Identity Design, Brand Identity Reviews, Branding, Business Card Design, Canadian Design, Designed by Post Projects, Designed in Vancouver, Gold Foil, Gold Ink, Graphic Design, Logo Design & Branding Blog, Logo News, Logo Opinion, Restaurant & Cafe Menu Designs, Restaurant Logos, Sign Design, Stationery Design, The Best Brand Identities of 2014, The Best Business Cards of 2014, The Best Logo Designs of 2014, Website Design
|
Comments Off

on Bambudda designed by Post Projects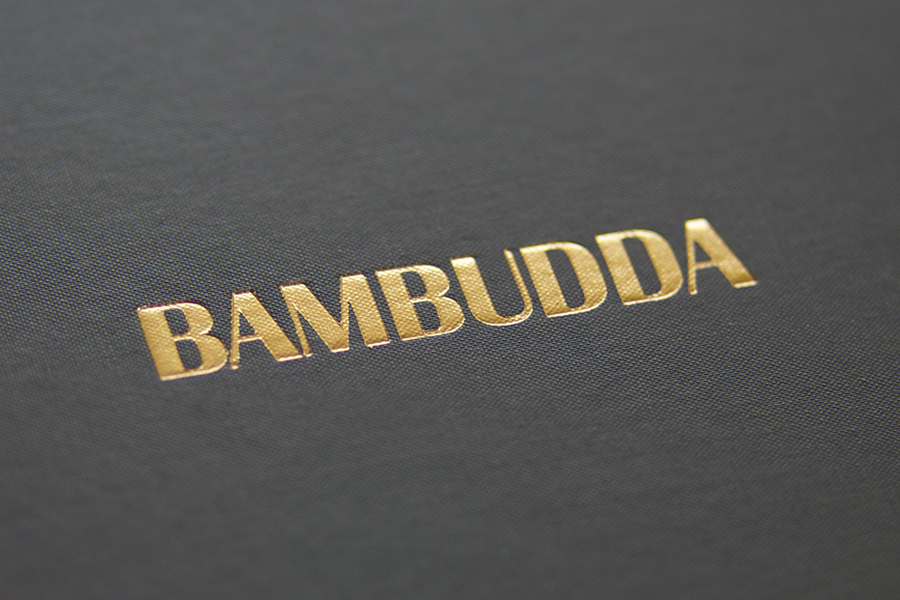 Bambudda is a contemporary Chinese restaurant, located in Vancouver's Gastown district, with a menu that mixes Hong Kong and southern Chinese cuisine with a modern interpretation of Dim Sung. Design agency Post Projects recently developed a brand identity for the restaurant—which included a logo, menus, stationery and website design—based around a simple but unexpected logotype set in Timonium.
---