New Logo and Branding: 41 Birmingham
Posted: October 10, 2013
Filed under: Logo Reviews, Property
| Tags: Brand Identity, Branding, Brochure Design, Design For Print, Logo Blog, Logos, Photography, Property Development, Sans-serif Logotypes, Serif Logotypes
1 Comment »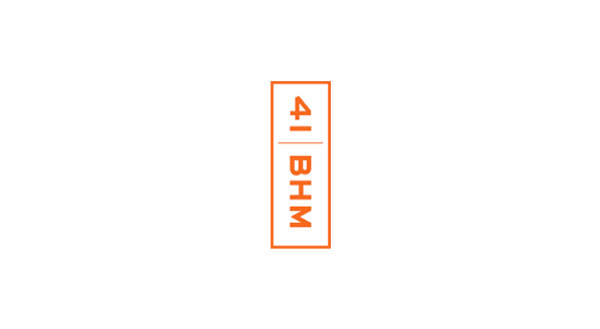 "41 Birmingham is a boutique apartment development in Alexandria, a suburb undergoing a renaissance in the south of Sydney. What began as the manufacturing centre of the colony of New South Wales is being transformed into a thriving hub of Sydney's clever, artisan economy." Design agency Naughtyfish were "engaged to create the marketing campaign which comprised of the visual identity, brochure, website, print & digital advertising, art direction, styling and together with SJB architects, the design of the display suite."
While the project scope extends far beyond the logotypes and brochure brought together here in this article, these are great examples of contrast and communicative duality drawn out of very few assets. Much like their recent work for Insiders, in print this project is very much about the smaller detail.
The brochure's still life approach is a really intelligent approach that utilises a strong and distinctive contrast between furnished and hidden utilitarian detail of ornaments and copper pipes. These work really well to juxtapose the themes of interior comforts and home making with the high industrial quality beneath in a creative and almost celebratory way with a subtle crafted undertone that reflects the boutique nature of the apartment. This is reinforced by pastel colours and the more technical quality quality of tinted photography which are enhanced by the use of plenty of white space. The serif logotype feels appropriate and is well executed with a nice eye for space and classic detail. Like the brochure photography, a sans-serif stacked monogram offers a practical and robust contrast to the finer details of the serif logotype and further the concepts of form and functionality.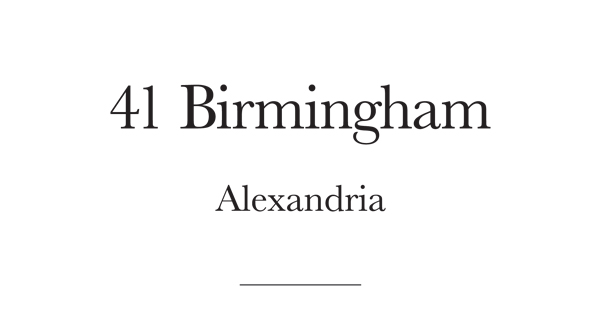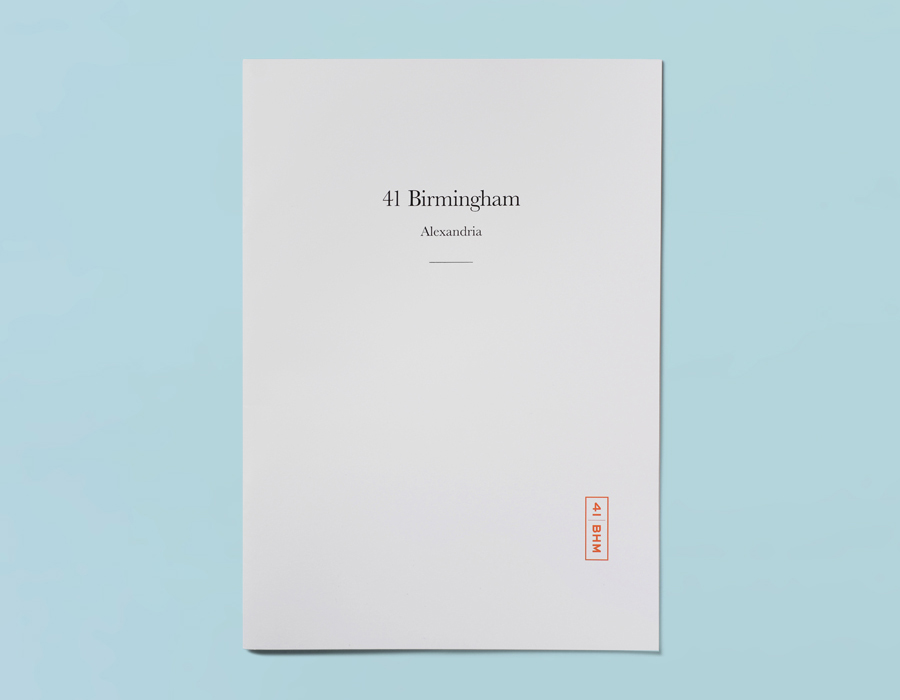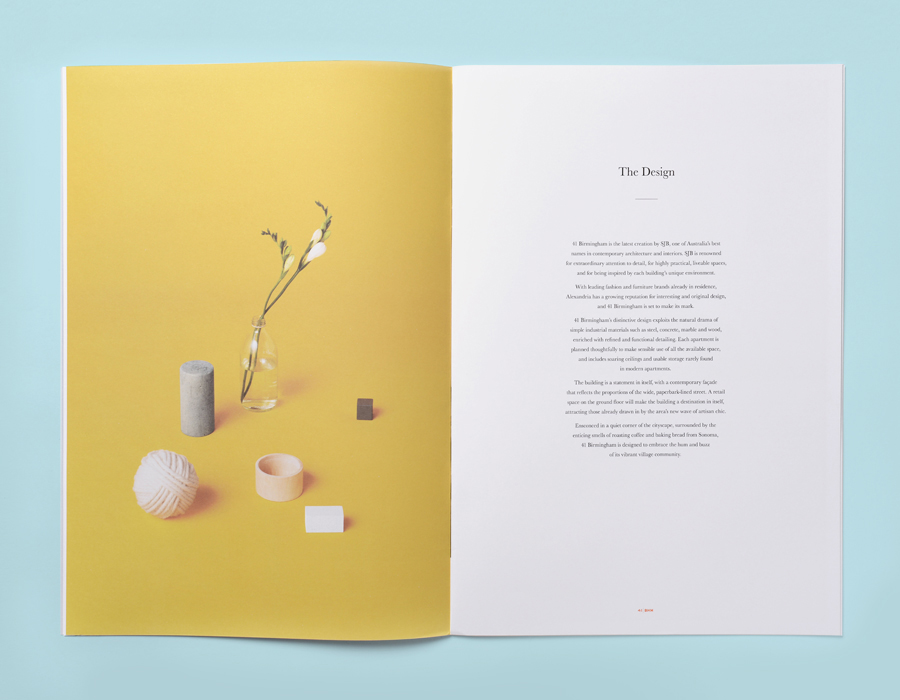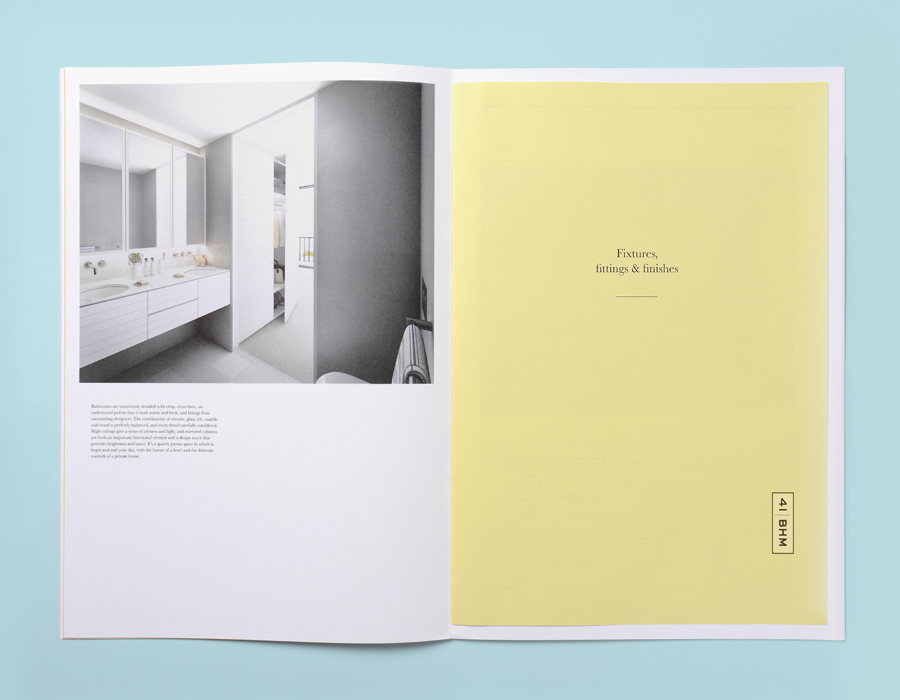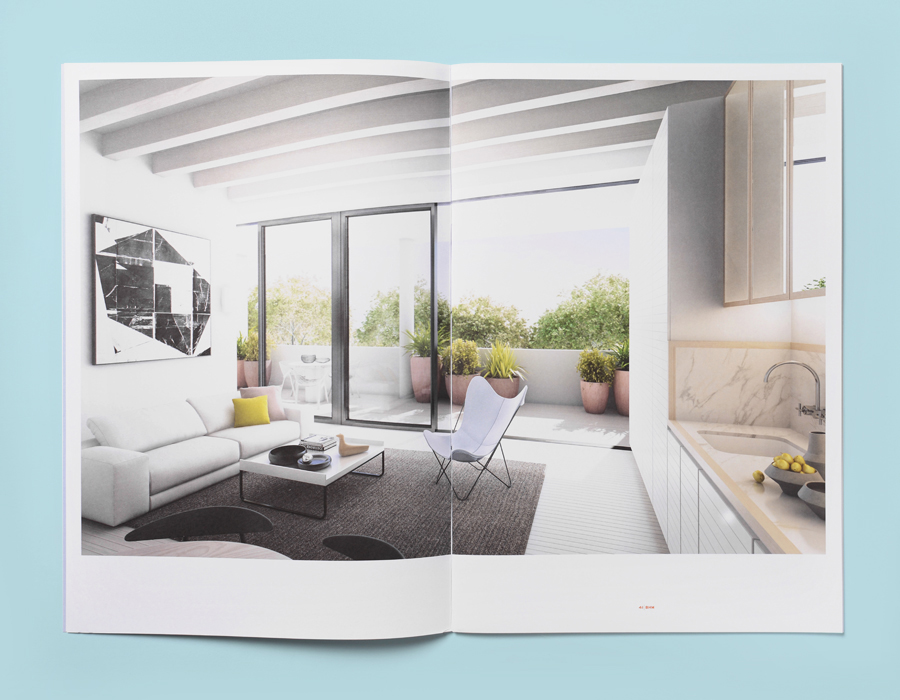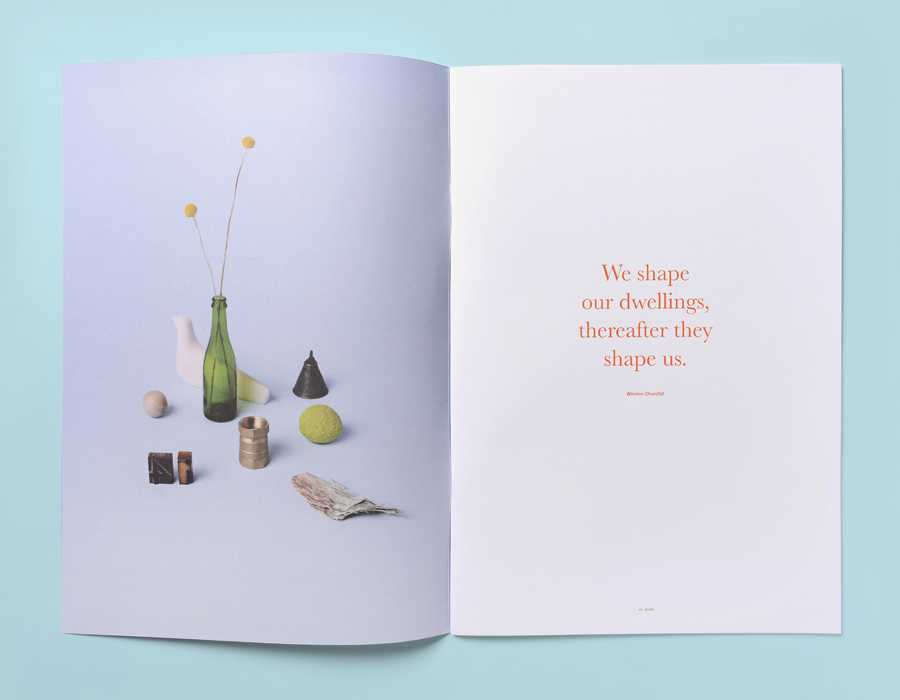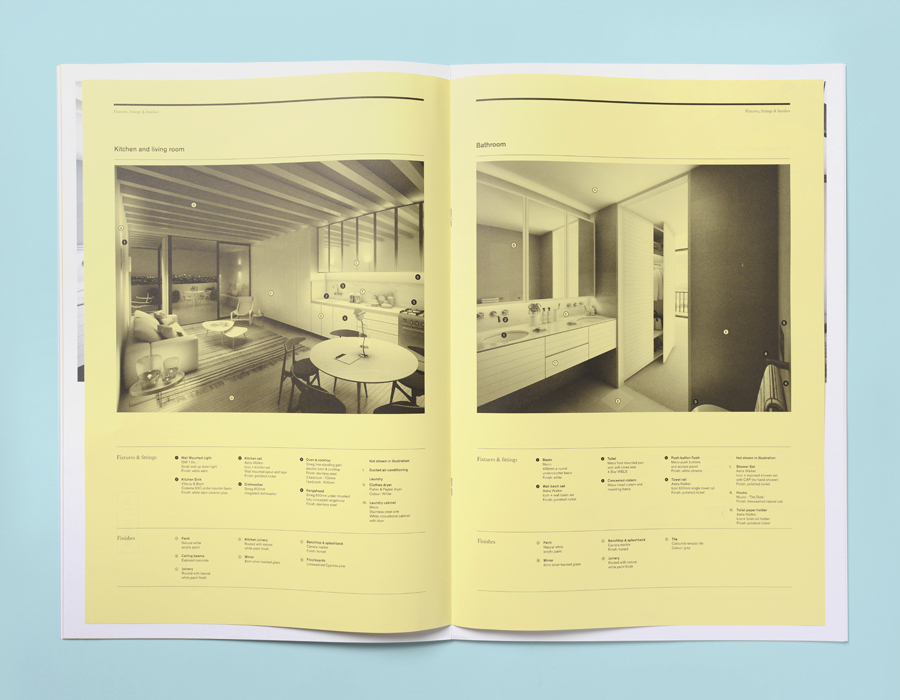 More property development brand identity projects:
Richard Baird

Richard is a British freelance designer and writer who specialises in visual identities and packaging. He's written for Brand New, Design Week and 

The Dieline

, featured in Computer Arts magazine and also runs the resource 

Design Survival

.
---