Posted: February 13, 2017
Filed under: Architecture and The Built Environment, Graphic Design Reviews, Logo Reviews
| Tags: Architecture Logos, Austrian Design, Brand Identity, Brand Identity Blog, Brand Identity Reviews, Branding, Branding Blog, Branding Reviews, Business Card Design, Design For Print, Design News, Design Opinion, Design Reviews, Designed by Moodley, Fonts in Use: Maison, Graphic Design, Graphic Design Blog, Interior Design, Logo Design Inspiration, Logo Design Resource, Logo Designs, Logo Opinion, Logotypes, Minimal Design, Minimal Logos, Minimalist Brand Identities, Sans-serif Typography, Stationery Design, The Best Architecture Logos, The Best Business Cards of 2017, The Best Logo Designs of 2017, The Very Best Brand Identities of 2017, Type Foundry: Milieu Grotesque, Typography, Uncoated Papers & Cards, Wordmark Design
Leave a comment »
Opinion by Richard Baird.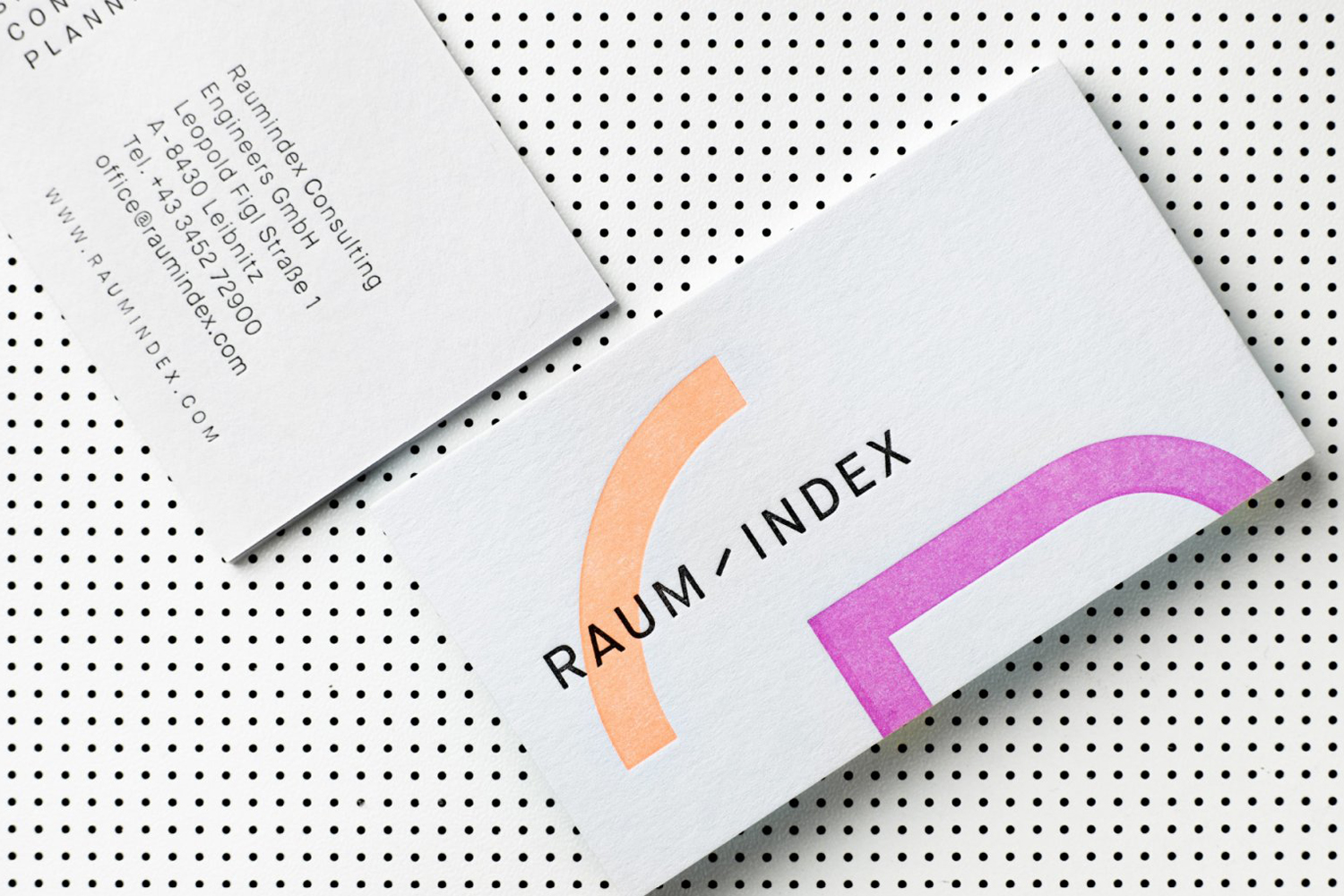 Raumindex is an Austrian design, development and project management studio established in 2005 that creates integrated interior and exterior retail environments for national and international clients. Its philosophy is rooted in the shaping and arrangement of form, space and content to create functional and flexible environments to add value and elicit feelings.
With a desire to appear more accessible, and with the intention of conveying a little more about the nature of the studio, one made up of a young team with surprising ideas, the studio worked with graphic design studio Moodley to create a cohesive and expressive new brand identity that lived up to the company's abilities and portfolio. This extends across business cards, stationery and soon to launch website.
---
Posted: November 24, 2016
Filed under: Business, Banking, Law and Finance, Graphic Design Reviews, Logo Reviews
| Tags: Austrian Design, Brand Guidelines, Brand Identity, Brand Identity Blog, Brand Identity Reviews, Branding, Branding Agency, Branding Blog, Branding News, Branding Reviews, Business Card Design, Colour in Use: Orange, Corporate Identity Design, Design For Print, Design News, Design Opinion, Design Reviews, Designed by Re:, Designed in Sydney, Foil Blocking, Fonts in Use: Brown, Fonts in Use: GT Sectra, Graphic Design, Graphic Design Blog, Logo Design Inspiration, Logo Design Resource, Logo Designs, Logo Opinion, Logotypes, PR Logos, Public Relations Logos, The Best Brand Identities of 2016, The Best Business Cards of 2016, The Best Graphic Design Work of 2016, Typography, Uncoated Papers & Cards, Visual Identity Design Blog, Wordmark Design
5 Comments »
Opinion by Richard Baird.
Hidden Characters is the latest PR offering from international advertising agency network M&CSaatchi. It replaces/is an evolution of Bang PR, developed in response to the changing public relations landscape.
With the advent of social media and the subsequent growth of non-traditional influencers and an increase in inauthentic product placement, Hidden Characters intends to make sure that their client's reach is handled in an ethical and authentic way.
Sydney-based graphic design studio RE worked to created a brand identity for Hidden Characters that articulates this intention with a concept that makes a connection between the hidden characters that shape how text appears and the creative behind the scenes shaping of a brand's public perception. The idea of the seen and unseen plays out in a number of ways in print, and links business cards, headed paper, stationery and brochure.
---