Posted: June 7, 2016
Filed under: Food and Drink, Graphic Design Reviews, Logo Reviews, Packaging Reviews
| Tags: Best Packaging Designs, Box Packaging, Brand Identity Blog, Brand Identity Reviews, Branding Blog, Branding Reviews, British Design, Creative Packaging, Design For Print, Design Opinion, Design Reviews, Drinks Packaging, Graphic Design, Graphic Design Blog, Packaging Company, Packaging Design, Packaging Design Blog, Packaging Design Resource, Packaging News, Packaging Opinion, Paper and Card Packaging, Slab Serif Typography, Tea Packaging, The Best Packaging of 2016, Typography, Uncoated Papers & Cards
4 Comments »
Opinion by Richard Baird.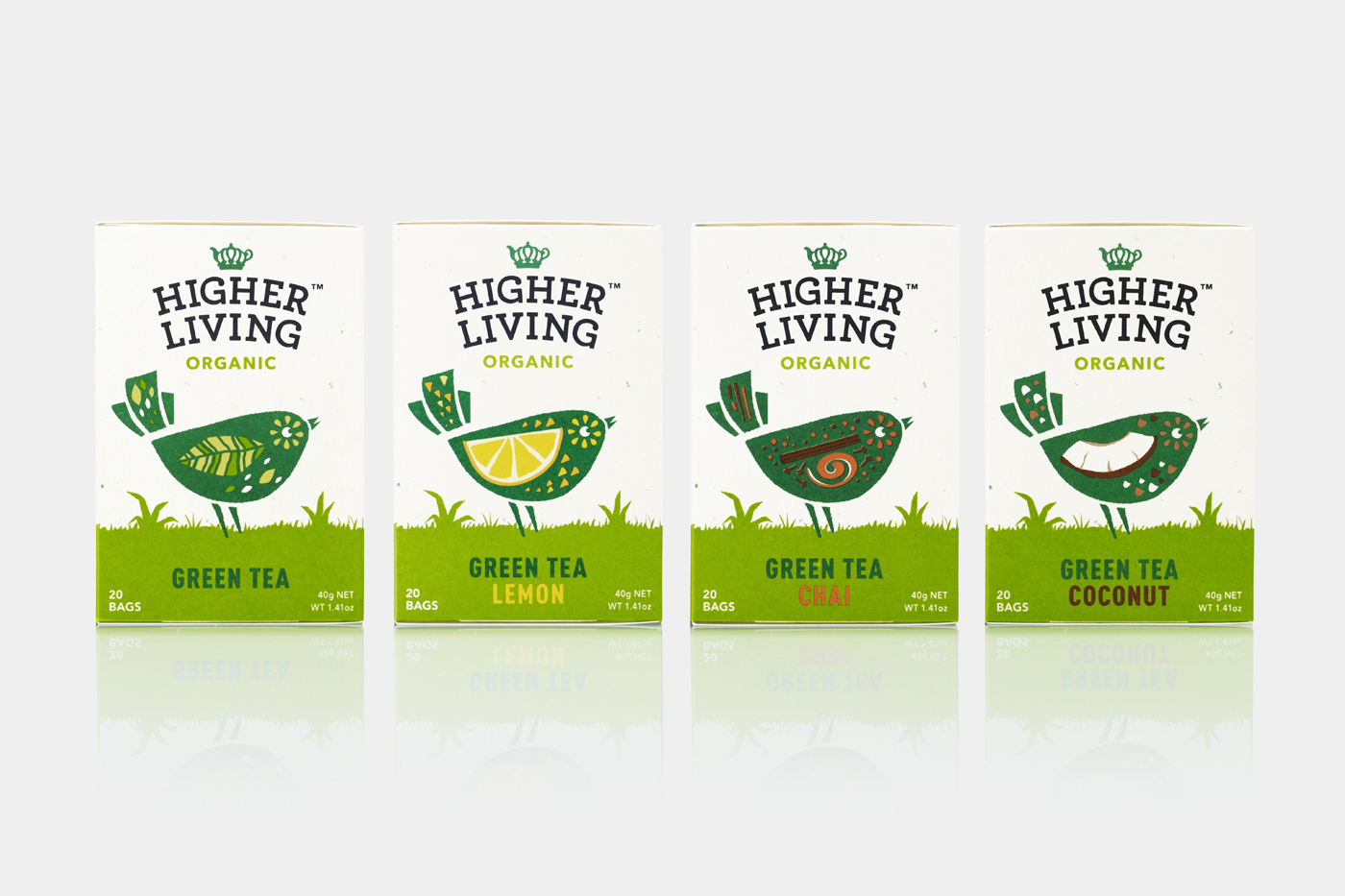 Higher Living is a British company who have been blending teas, herbs and spices for over 45 years using only 100% natural and organic ingredients. Continuing their collaboration with Higher Living, which began back in 2010, London-based graphic design studio B&B Studio worked with the company, following a recent expansion of the range, to help redefine its packaging and brand identity with the intention of establishing a new system that would help consumers navigate an increased variety whilst also retaining its idiosyncratic qualities.
---
Posted: May 24, 2016
Filed under: Food and Drink, Graphic Design Reviews, Packaging Reviews
| Tags: Best Packaging Designs, Creative Packaging, Design For Print, Design Opinion, Design Reviews, Designed in Oslo, Food Packaging, From Scandinavian, Graphic Design, Graphic Design Blog, Health Food Packaging, Illustration, Norwegian Design, Packaging Company, Packaging Design, Packaging Design Blog, Packaging News, Sans-serif Logotypes, Sans-serif Typography, The Best Packaging of 2016, Uncoated Papers & Cards
1 Comment »
Opinion by Richard Baird.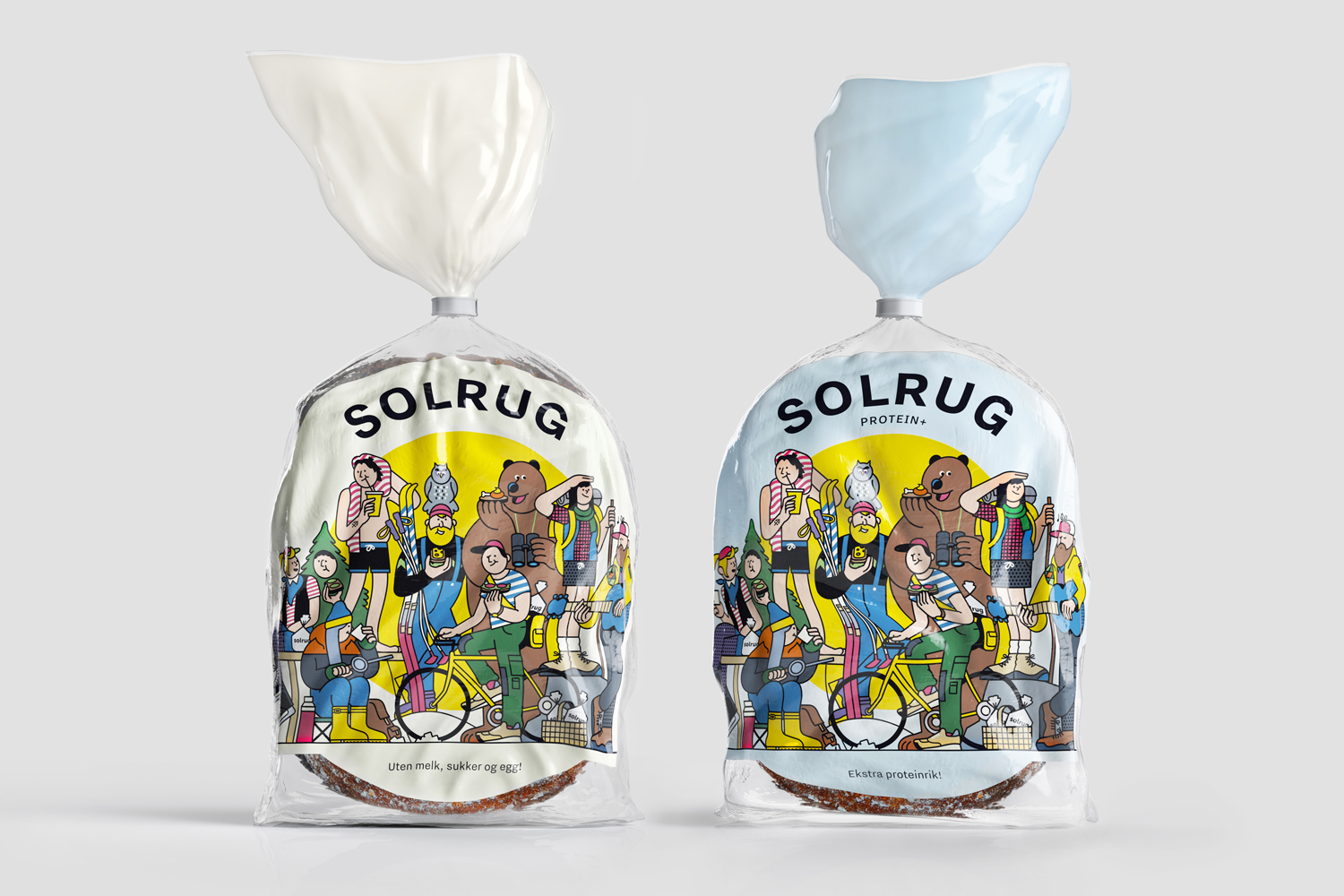 Solrug is a high-quality, ready-cut, Finnish sourdough rye bread created for the Norwegian market by Magnus Högnäs, a Finnish expat living in Norway, and in response to the county's poor wholemeal choice. The bread is dense with a strong flavour, low in sugar and salt but high in fibre and protein, and produced by Finnish bakery Leipomo Rosten Oy using only natural ingredients. Solrug's packaging, designed by Oslo based graphic design studio Bielke & Yang, draws on and plays up to the bread and brand's Finnish origins, through a bright panel of Finnish stereotypes, drawn by Finnish illustrator Rami Niemi.
---