Gauthier Water Bottle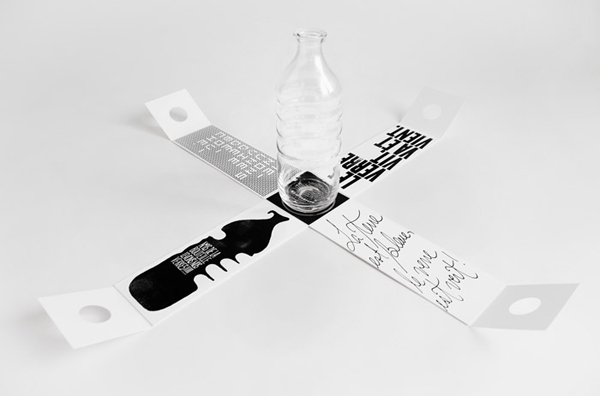 Marketing and communications specialist Gauthier have sent out a limited run of glass water bottles as a gift to its clients with an environmental message to choose glass over plastic. The packaging's minimal/maximal design approach, taking a simple white rectangle and imparting a strong and inspiring visual message on the interior walls, utilises its gift proposition to defy retail convention and deliver subtlety first and impact second.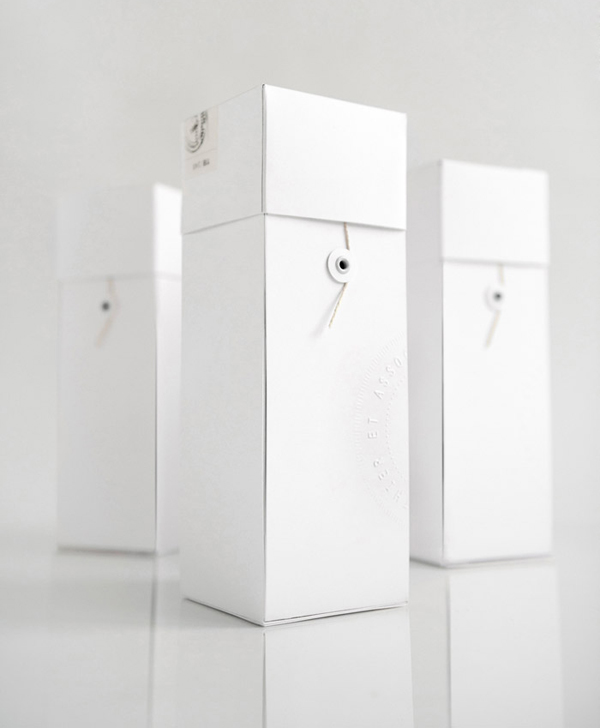 To produce an uncoated, square and white structural design solution with a simple blind emboss, encouraging the recipient to look closer and physically engage with the pack through subtle texture, is a smart and unusual direction that substitutes initial shelf impact for enquiry, reflecting its non-retail proposition and the craftsmanship of glass making. What this reverse approach does is to build a sense of intrigue and appropriately follows it up with a striking black and white typographical and illustrative interior that through language attempts to establish an emotional relationship and reflect the philosophy of the brand.
The the interior content roughly reads:
"The earth is blue, the glass is green" "The glass comes and goes" "…. a life uncorked" "enough of the bottle, raise our glasses"
The interior conveys a number of glass-based (and environmental) messages through a striking monochromatic juxtaposition of tall geometric, distressed and impersonal letter-forms – reminiscent of Soviet propaganda and reflecting the theme of resistance – alongside the organic, personal and hand-drawn qualities of the script – a sense of love, care and attention to detail. A smart contrast of aesthetics that add an expressive but thoughtful dimensionality to the character of the brand.
Follow BP&O:
RSS
Facebook
Twitter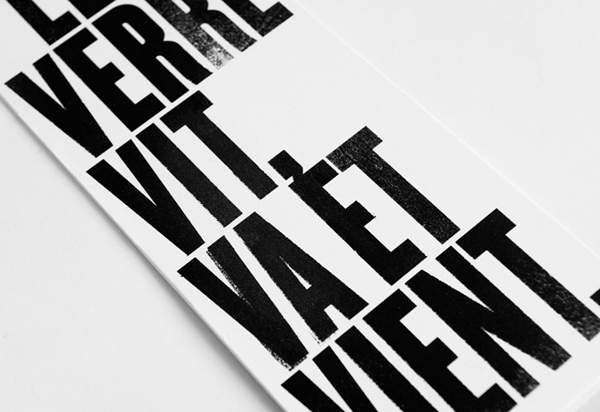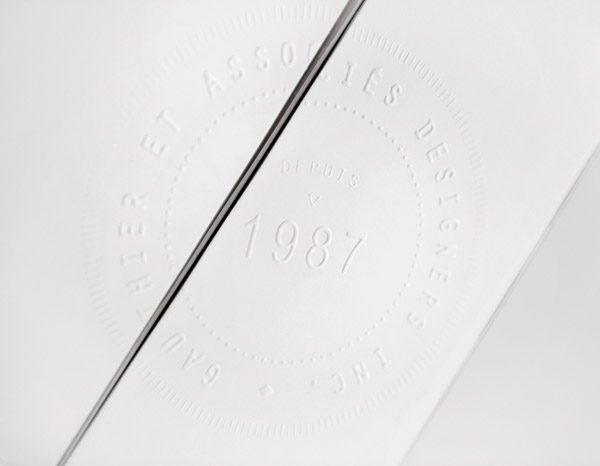 More packaging work featured on BP&O:
---