Riksteatret by Bleed
Opinion by Richard Baird Posted 26 June 2012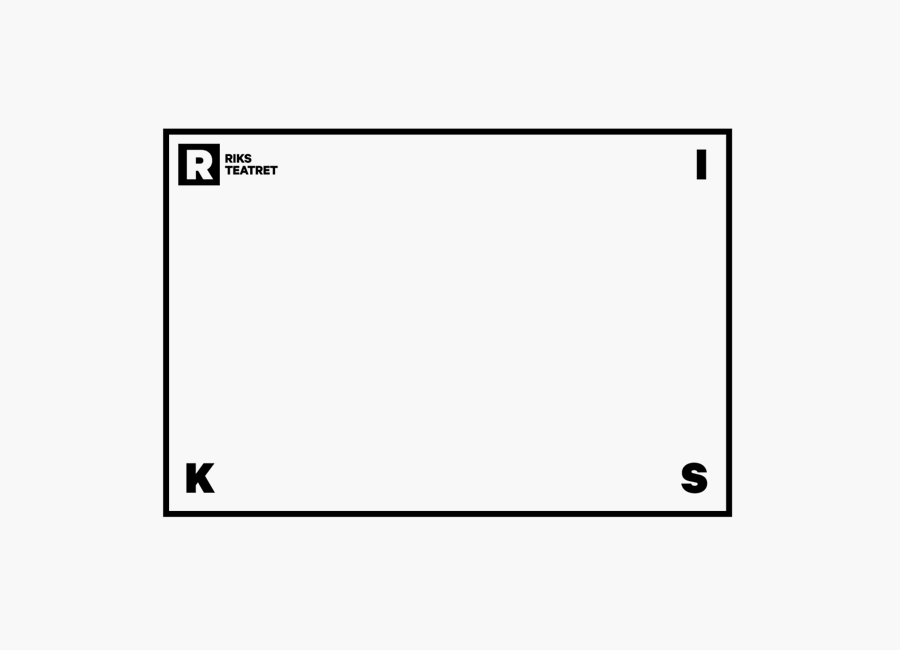 Established in 1948 and performing on roughly 200 stages, Riksteatret is the national touring theatre of Norway currently directed by actress and politician Ellen Horn. This month sees the launch of Riksteatret's new visual identity created by multidisciplinary design consultancy Bleed. Based around the concept of a poster and executed as a smart expanding and contracting visual device, the identity creates an interesting border for the theatre's posters, programmes and stationery with a modernistic egalitarian sense of inclusivity.
"The logo is inspired by a poster, built up by a bold frame that represents the poster's edge. The four first letters R-I-K-S, meaning National, make up the nails. The new identity gives a contemporary feel, differentiating the theatre from an industry otherwise considered classical." – Bleed
As the logo animation moves between its contracted and expanded form the identity subtly plays with the ideas of positive and negative space, the themes of structure, location and the relationship between objects and photographic framing and composition that neatly binds together content and places it (literally and metaphorically) at the very heart of the identity.
A monochromatic colour palette (emphasising the importance of light and shadow within a theatrical environment), grid based layout and geometric characters across stationery, business cards and brochures deliver an underlying utilitarian simplicity that feels practical and accessible.