The Monday Room designed by Strategy
| Author: Richard Baird

|

Filed under: Cafes, Bars and Restaurants, Logo Reviews | Tags: Bar Logos and Brand Identities, Botanical Illustration, Brand Identity Reviews, Cafe Logos, From New Zealand, Gold Foil, Graphic Design, Illustration, Logo Design & Branding Blog, Logo Designs, Logotypes, Restaurant & Cafe Menu Designs, The Best Logo Designs of 2012, Typography, Visual Identity Design Blog, Wine Bars

|

Comments Off

on The Monday Room designed by Strategy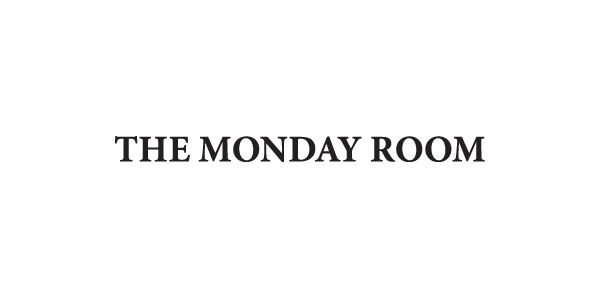 The Monday Room is a cafe and wine bar located on Christchurch's Avenue & Madras Street with an intimate, decadent and down-to-earth character. Its visual identity, developed by independent and multidisciplinary design agency Strategy, is an elegant mix of simple typography, rich illustrative detail and high quality print finishes (a union described as 19th century naturalist meets alice in wonderland) that compliment the warmth of a wood, brick and fabric interior.
"Our concept for the Monday Room was all about creating an alternate reality where patrons could escape from the daily grind. The quiet, richly detailed interior is a far cry from the busy traffic and construction taking place outside. We created a curatorial style graphic identity that is carried seamlessly into the design of the bar itself. Other-worldly scientific illustrations from the 19th Century bring imagination to the fore, while luxury elements such as gold foiling and ipad displays make an interesting contrast to the raw, weathered materials of the bar itself."
– Strategy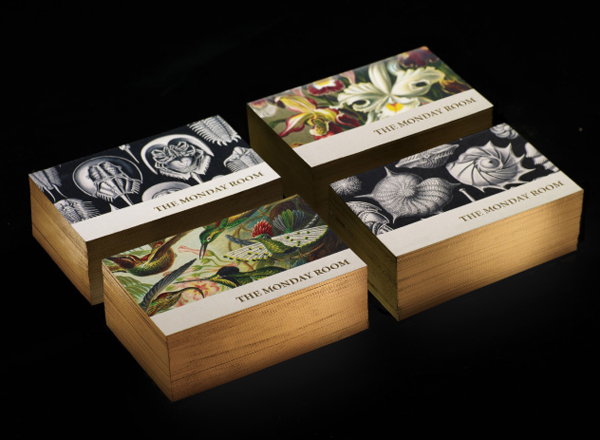 For me what is remarkable about this project is the way a very antiquarian style has been executed with contemporary consistency and a clear desire for authenticity. The very fine hand-drawn illustrations, a nice mix of realistic monochromatic pencil sketches alongside aged but bright and imaginative colour work – handled with restraint – neatly combines fantasy, history and science to create a distinctive environmental character which captures and juxtaposes some of the adventurous spirit and curious nature that drove new world expeditions and that of the dining experience. The gilded edges, emboss, heavy board, texture and cream colour palette of the menus and business cards add a sense of traditional luxury and handcraft. The logo-type, construct from Minion Pro, is appropriately straightforward within the context of such rich detail, its straight lines and geometric consistency sit well alongside the organic quality of the illustrative work while the serifs reflect their very classic nature.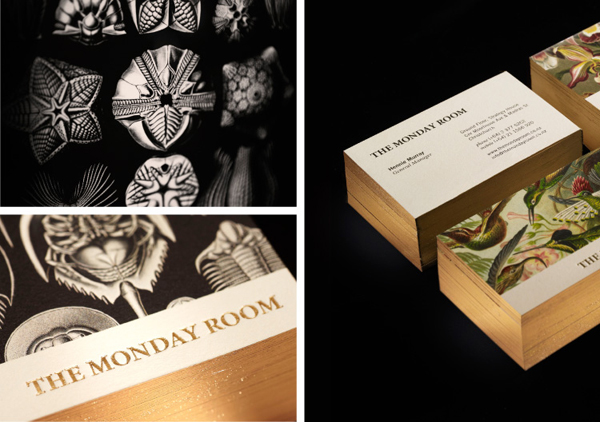 Follow BP&O:
RSS
Facebook
Twitter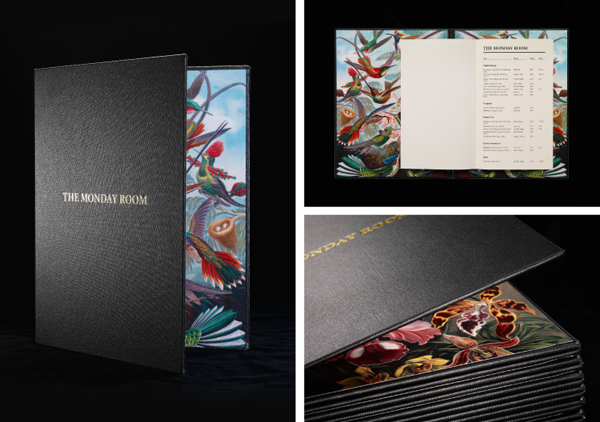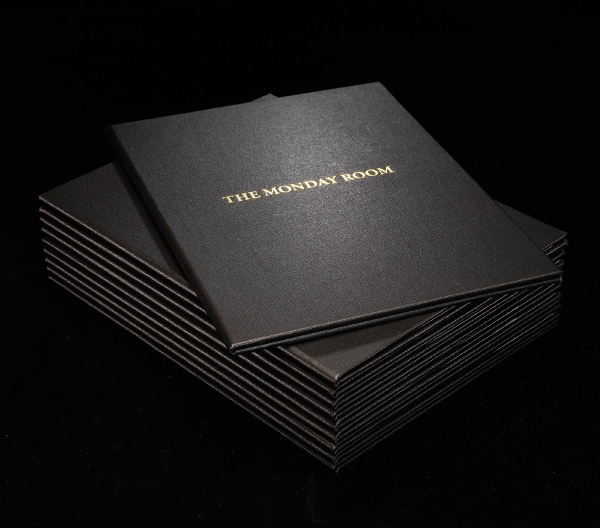 If you liked this then you may also like:
Support BP&O
Thank you to everyone who has visited BP&O since its beginning in 2011. As many of you know, BP&O has always been a free-to-access design blog that seeks to offer extended opinion on brand identity work. It has sought to be the antithesis of the social media platform that often disentangles form, context and content. Writing articles can take 2-4hrs and are carefully researched.
I am passionate about design writing and believe that spending time to write about work, rather than just posting images, furthers design discourse. If you have enjoyed this article, have been with the site from its early days and would like to help contribute to its future, please consider supporting the site with a small PayPal donation. This will go towards the costs of hosting, CDN (to make the site quick to load) and Mailchimp, and cover some of the time it takes to research, write-up, format and share posts.
---