Pact designed by Acre
| Author: Richard Baird

|

Filed under: Fashion, Logo Reviews, Retail | Tags: Brand Identity Reviews, Branding, Design News, Design Opinion, Design Reviews, Designed by Acre, Designed in Singapore, From Asia, Graphic Design, Logo Design & Branding Blog, Logo Designs, Logos, Marble Patterns, Packaging News, Restaurant & Cafe Menu Designs, Restaurant Logos, Retail Logos, Sans-serif Logotypes, The Best Logo Designs of 2012, Typography, Visual Identity Design Blog, Wood Textures in Brand Identity and Packaging Design

|

Comments Off

on Pact designed by Acre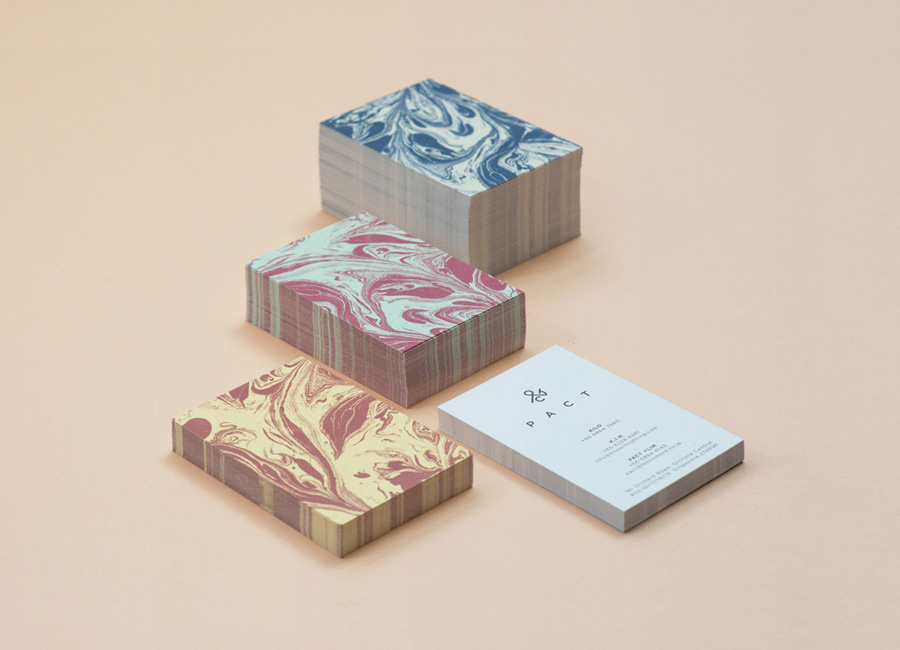 Pact is a co-branded venture and partnership between like-minded businesses located in Singapore's Orchard Central shopping centre. The venture's visual identity, created by design agency Acre, contrasts the geometry, square terminals and single line weight consistency of a custom ampersand (a simple and universal unifier) and the broadly spaced, neutral sans-serif characters of the logo-type with the organic, dual colour marble finish, uncoated, unbleached material choices, stickers and wood of the collaterals. A simple fusion of fashion and contemporary arts and crafts cues that binds a variety of retailers and services under the themes of evolving, natural and collaborative process and good quality personal service.
"The clients' different backgrounds in hairstyling, food and fashion, challenged the agency to create distinction amidst homogenising the brand experience. We first went about designing a unifying element with the use of the ampersand (&) symbol, altering its structure to spell "PACT". The ampersand celebrates partnerships and is positive about the likelihood of future collaborations. The design execution of marbling was chosen to depict three dissimilar businesses coming together to form a single-minded entity. The swirls and mix of marbling underlines the brand's reflexive yet determined vision of celebrating partnerships."
– Acre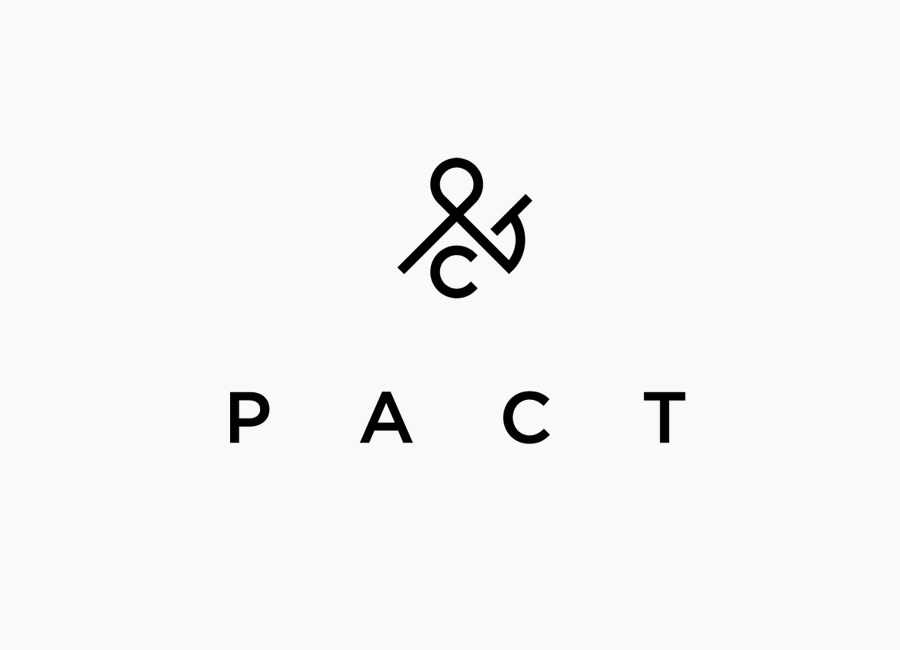 Follow BP&O:
RSS
Facebook
Twitter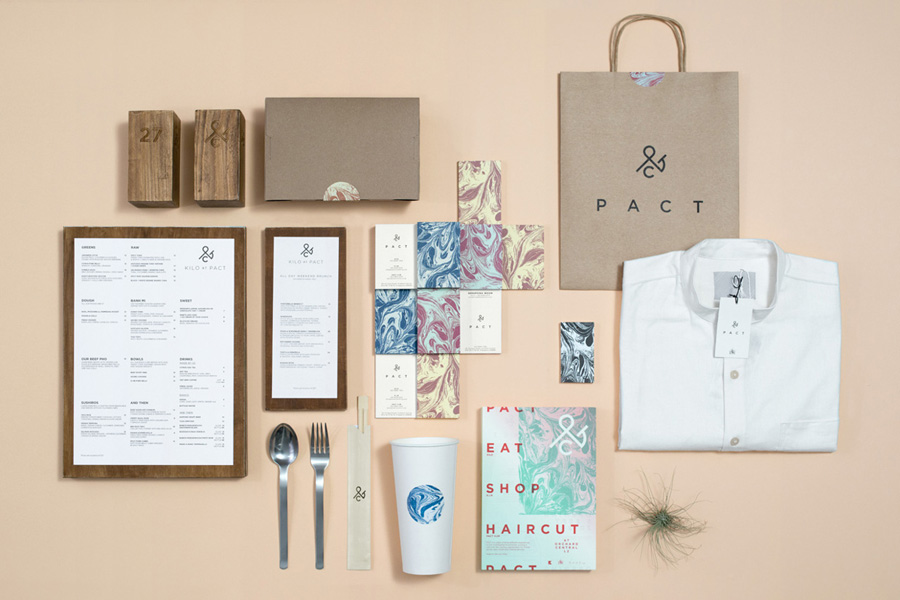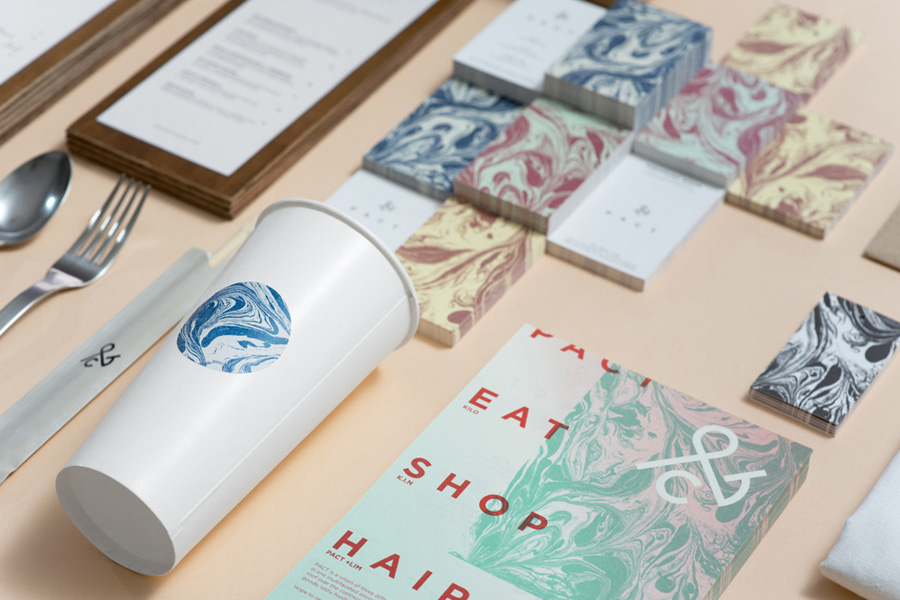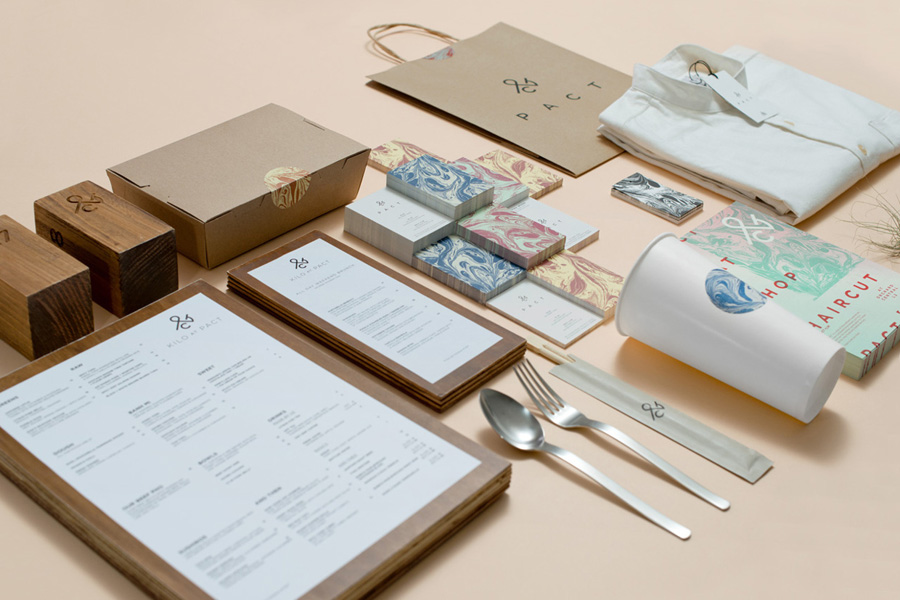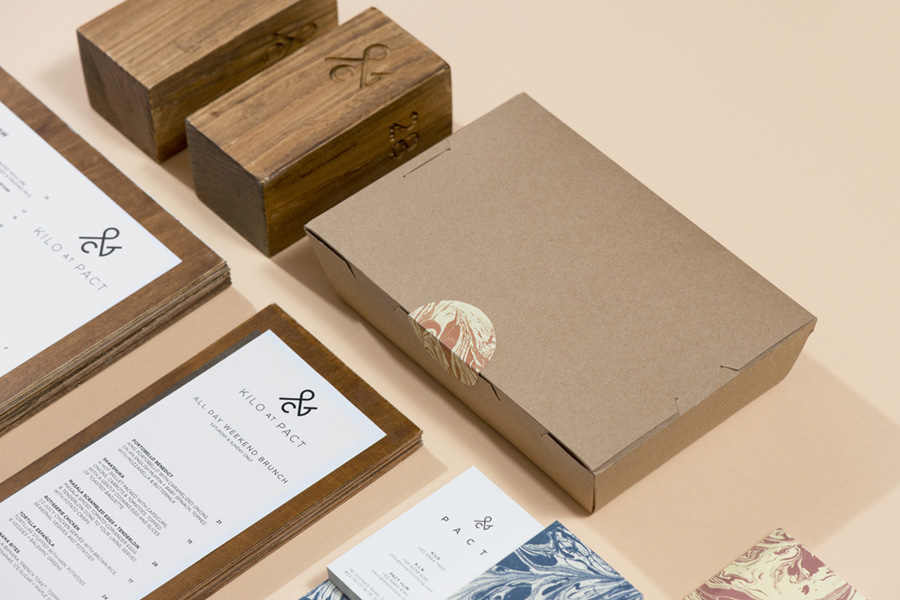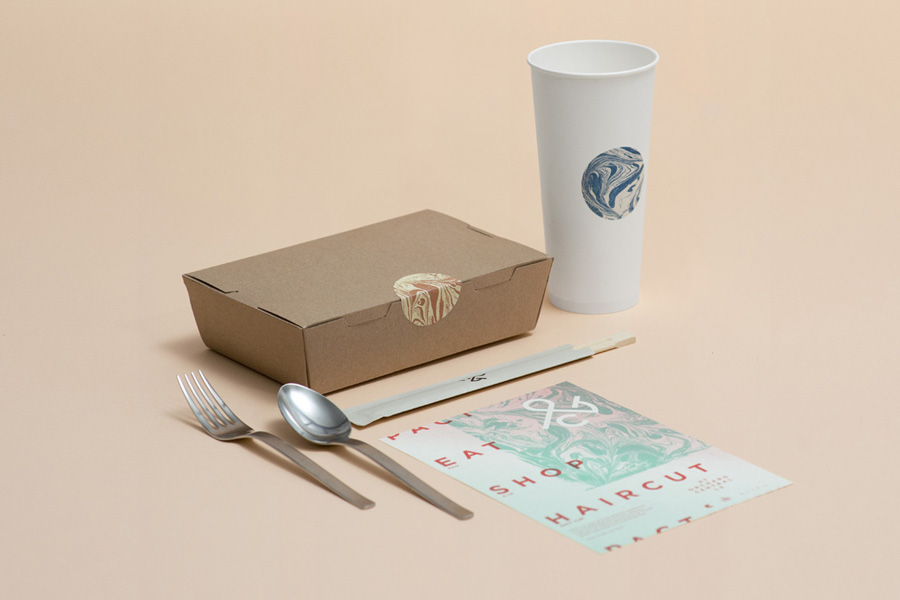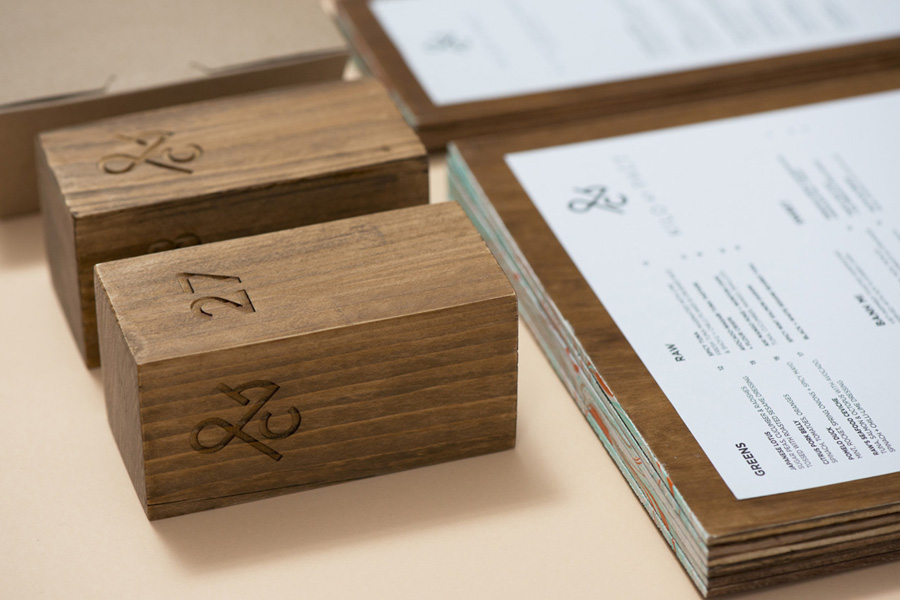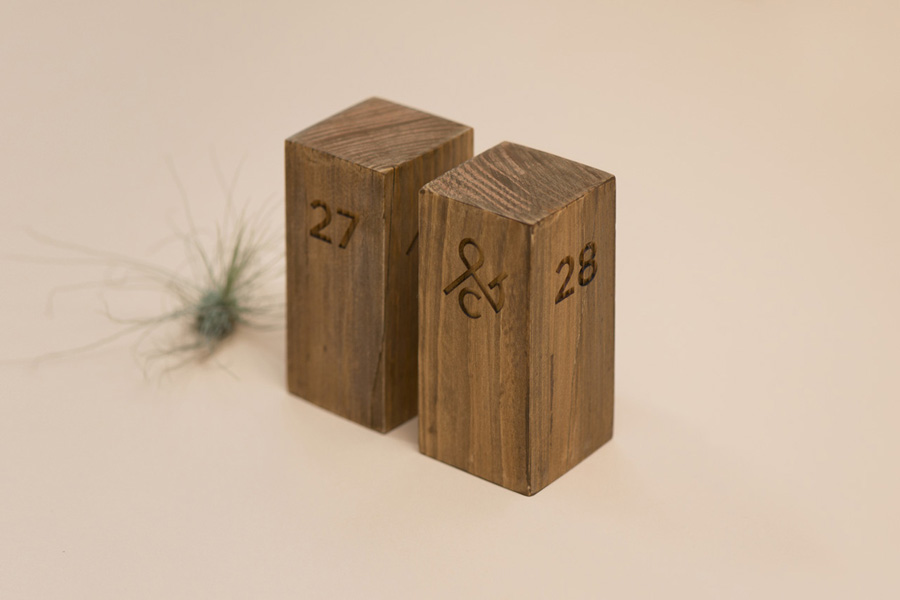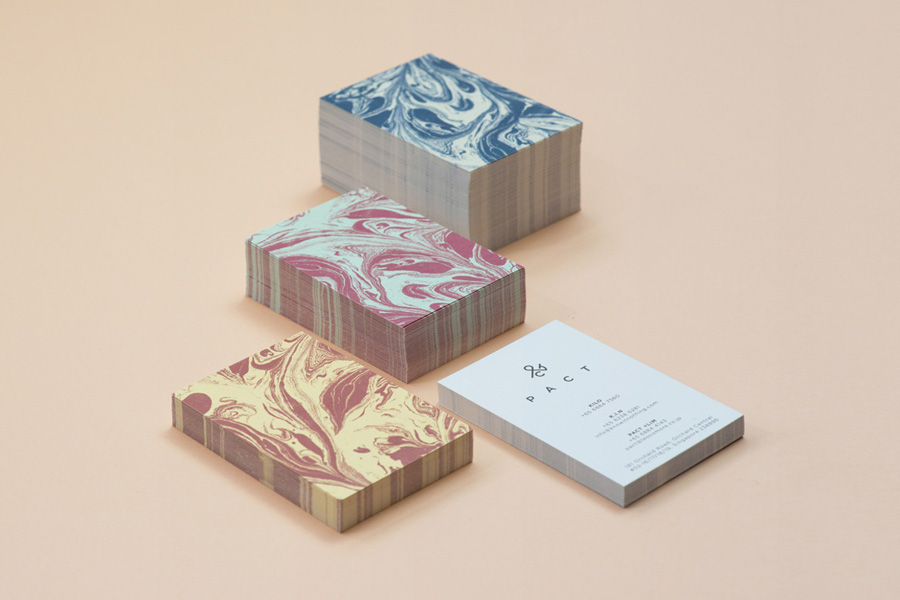 If you liked this then you may also like:
Support BP&O
Thank you to everyone who has visited BP&O since its beginning in 2011. As many of you know, BP&O has always been a free-to-access design blog that seeks to offer extended opinion on brand identity work. It has sought to be the antithesis of the social media platform that often disentangles form, context and content. Writing articles can take 2-4hrs and are carefully researched.
I am passionate about design writing and believe that spending time to write about work, rather than just posting images, furthers design discourse. If you have enjoyed this article, have been with the site from its early days and would like to help contribute to its future, please consider supporting the site with a small PayPal donation. This will go towards the costs of hosting, CDN (to make the site quick to load) and Mailchimp, and cover some of the time it takes to research, write-up, format and share posts.
---