Townhouse by Koniak
Opinion by Richard Baird Posted 26 November 2012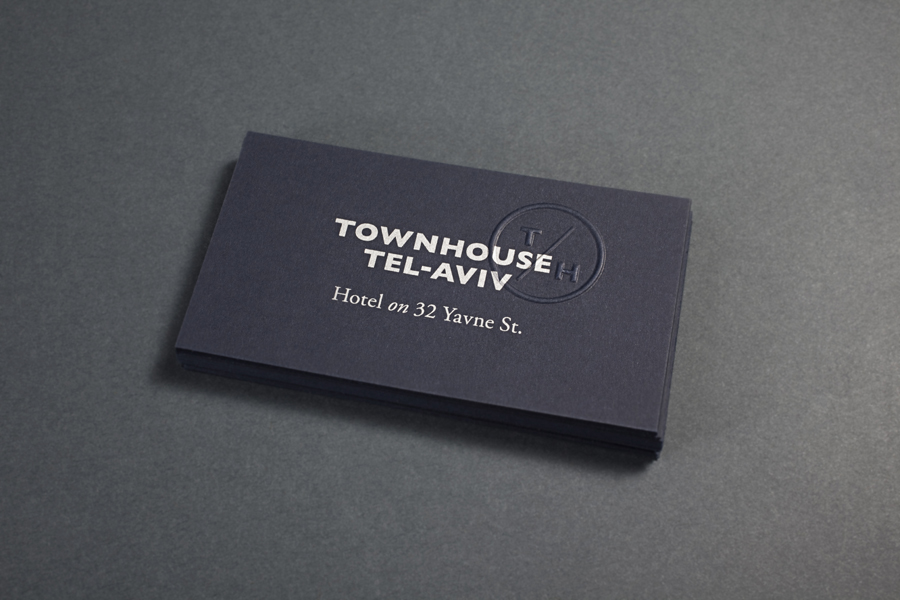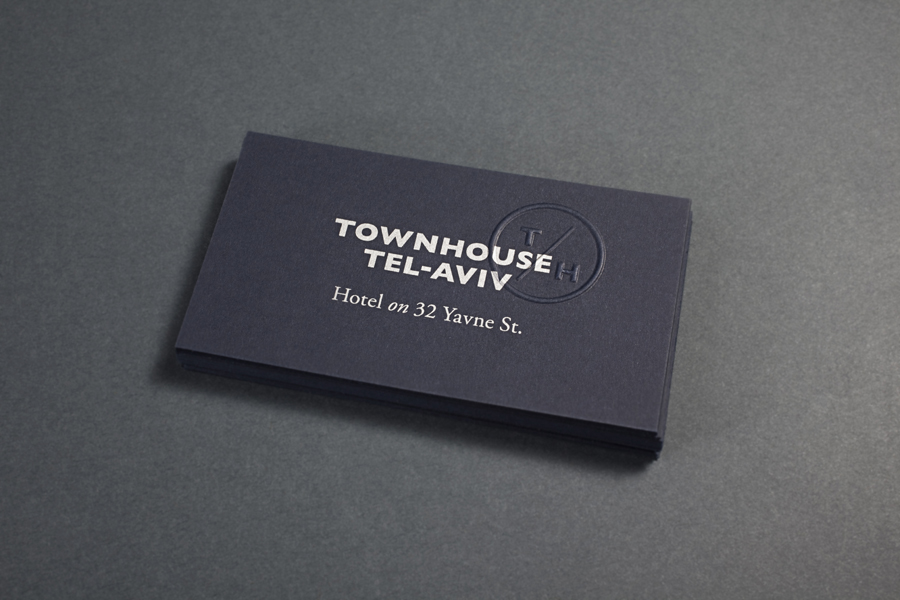 Townhouse is a hotel designed and 'curated' by The Kastiel Family and located at the heart of the Tel Aviv. Based around tactile material and print finish, a mixed typographical approach in conjunction with a simple sans-serif logo-type and monogram, Townhouse's visual identity, created by boutique design studio Koniak, frames the traditional crafted luxury of the hotel's interior fixtures and fittings with a contemporary restraint and lack of superfluous detail.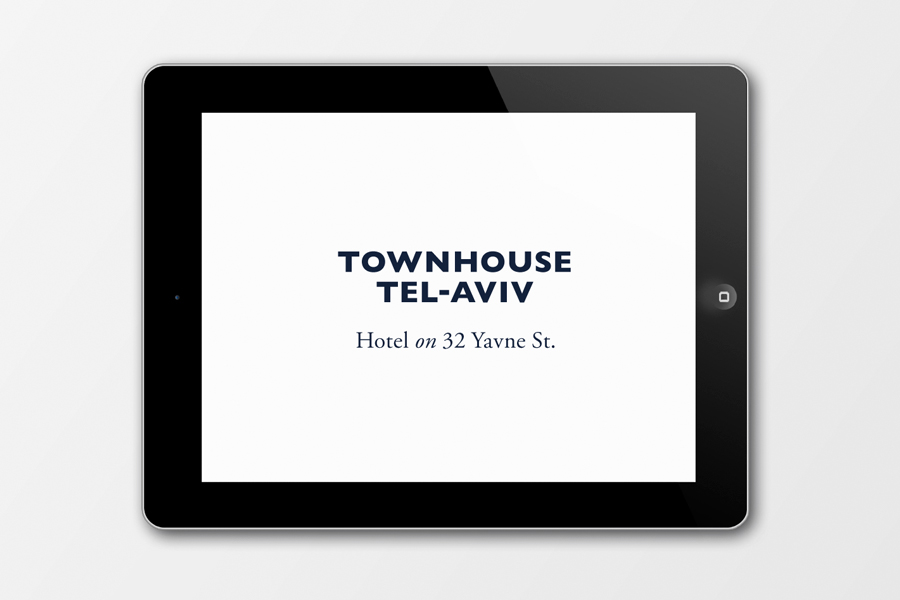 The logo-type's bold sans-serif uppercase characters and single consistent line weight appears authoritative and modern in its neutrality and elemental simplicity. This is given a finer contrast and a traditional dimensionality through a sentence-case serif below while a lowercase italic adds a subtle sense of motion and expression. Each has been well resolved into a single typographical solution with a good eye for character spacing, line height and alignment.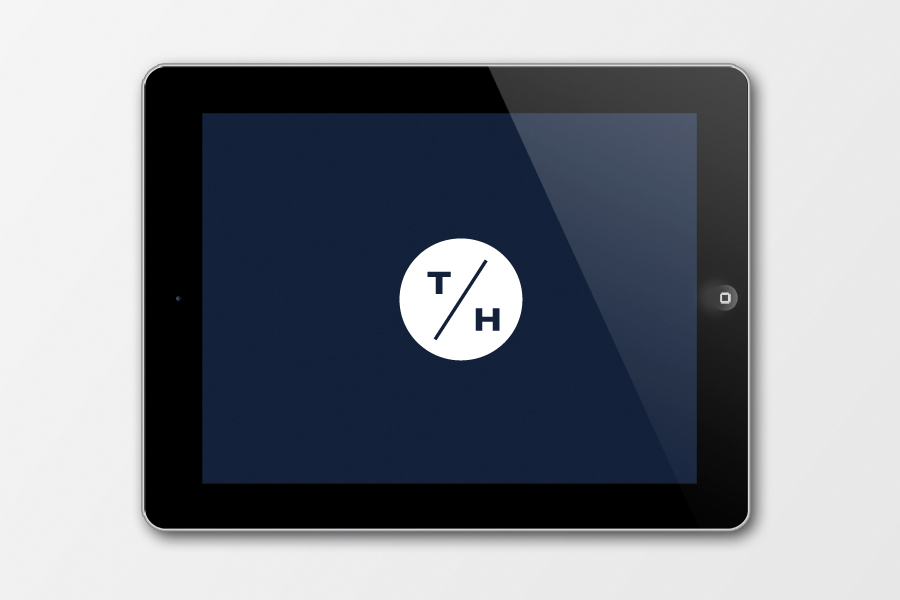 Rather than forcing ligatures or appearing unnecessarily decorative alongside the crafted quality of the hotel's interior, a simple monogram draws on the sans-serif characters of the logo-type and sets them within a roundel. While not perfectly centred – perhaps an intentional imperfection – its reductionist simplicity works well within the context and tactile diversity of a collateral solution that mixes the crafted texture of a deep blind emboss, a dyed uncoated material choice, an unbleached material choice and on-trend white print finish.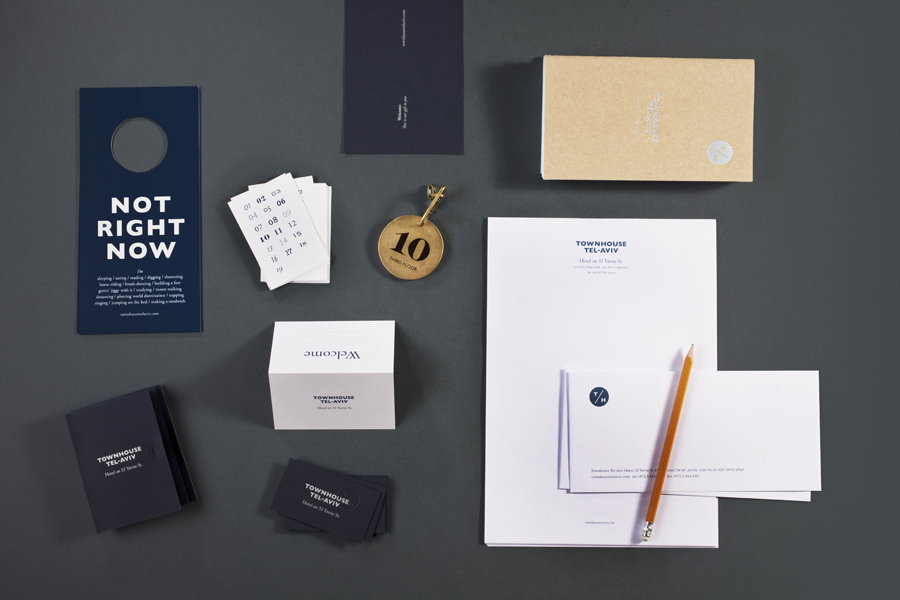 A mixed typographical style across the hotel's floor and room numbers adds variety, playfulness and a more distinctive and quirky personality. This diversity is appropriately bound by the weight and richness of the bronze polished detail of the key-rings which also complement the carved and cast detail of the interior.
The identity is a smart but simple juxtaposition of modernity, practicality and fine crafted detail which neatly resolves traditional services practices consistently delivered throughout a contemporary high quality environment with classic fixtures. It is understated and avoids adding superfluous detail or conventional luxury design cues appropriately framing the true and authentic crafted qualities of the interior.