Hya-Joint by Artentiko
Opinion by Richard Baird Posted 14 January 2013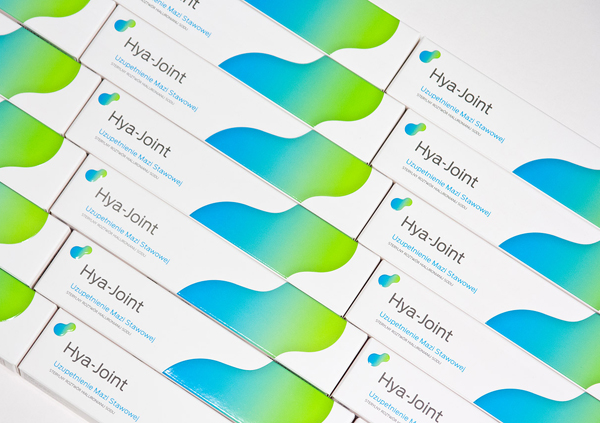 Design studio Artentiko has recently published images of their latest visual identity and packaging project for Hya-Joint, a medical product formulated from hyaluronic acid to treat the result of long-term wear and tear to the joints also know as osteoarthritis. Artentiko's solution infuses a familiar, clinical neutrality and utility of ample white space and sans-serif typography with the soothing qualities of a cool colour palette, soft form and a raised gel-like print finish.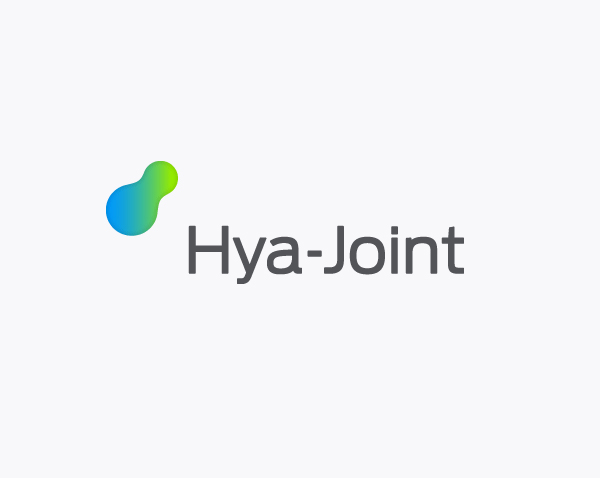 Artentiko's solution is a solid communicative juxtaposition of clinical confidence and the perception of prescribed (rather than off-the-shelf) effectiveness and the humanistic expectation of wear-related pain relief. This is effectively delivered through established pharmaceutical cues such as the practicality of a sans-serif, plenty of space and a pharmaceutical white alongside the the soft protean aesthetic of a blue to green gradient and the convergence/divergence of two rounded forms.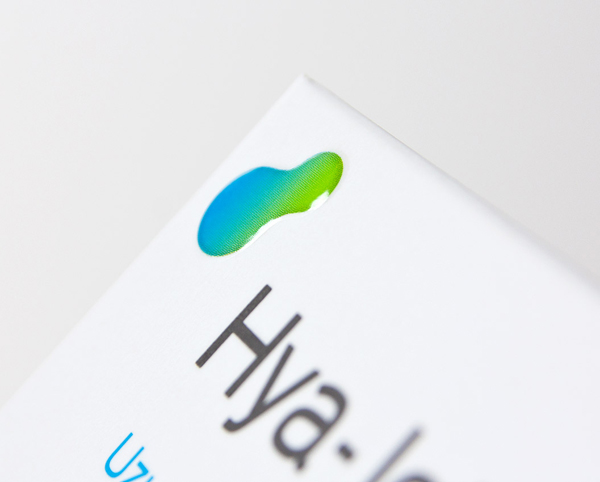 A gel-like thermographic print finish across the logo-mark – perhaps a reference to the texture of the product – achieves a nice contrast of high gloss against what looks like the matt varnish of the box and a tactile quality you would expect of a premium and truly effective product.
Resolved these cues feel like a smart but simple conceptual fusion of clinical rigour and human experience with subtle technological undertones that work well to establish the themes of thorough research and development (ideal for a recommending clinical practitioner) and a proven effectiveness sought by the patient.