Talous designed by Anagrama
Talous is a 'boutique' financial consulting and investment banking firm founded in 2011 and based in San Pedro Garza García, México. Talous's new visual identity, developed by multidisciplinary design studio Anagrama with a brief to communicate trust and sophistication – contrasts the heavy weight, serifs and flourishes of a logo-type solution that appropriates the trust I associate with traditional, long-running, European broadsheet newspapers against the fine detail of guilloché pattern work. A distinctive and recognisable reference that conveys finance and security under a unique and difficult to reproduce concept. Its shine and bright iridescent colour is suitably enhanced by the contemporary use of ample white space across the collaterals, confidently choosing to distill brand values into just two key assets and a print finish.
"Our brand proposal used guilloches (those decorative engravings found in bank notes, currency, and certifications to denote authenticity) to not only represent security, but to also wink at the nature of Talous' business practices. Edging away from all the dull colored and seriously sans-serifed mainstream consultancy brands, we used a custom blackletter type for the logo to give the brand seriousness, solidity and strength. The lively range of colors, meanwhile, give the brand a fresh and dynamic feel. In spite of the vivid colors and lines of the guilloche patterns, we managed to achieve a clean, noiseless brand aesthetic that was still serious and effortlessly classic. We succeeded in creating lively contrast between the traditional and the new, giving the Talous brand a trustworthy and innovative vibe."
– Anagrama
Anagrama have made a habit of cross-pollinating ideas to create new industry aesthetics – check out their chocolate packaging work for Caramela – based around a postal utility – and the neon brightness of Bermellón. This project is not much different and although Michael Beirut warns of the temptation of 'designers overvaluing differentiation and originality' in his recent article Graphic Design Criticism as a Spectator Sport, the unusual direction taken here, I feel is not at the expense of communication. Follow BP&O:
RSS
Facebook
Twitter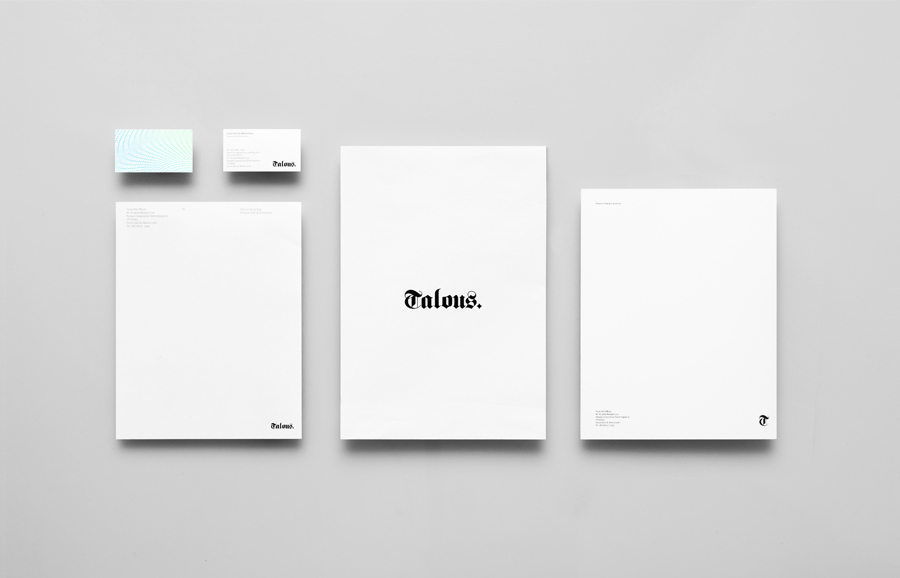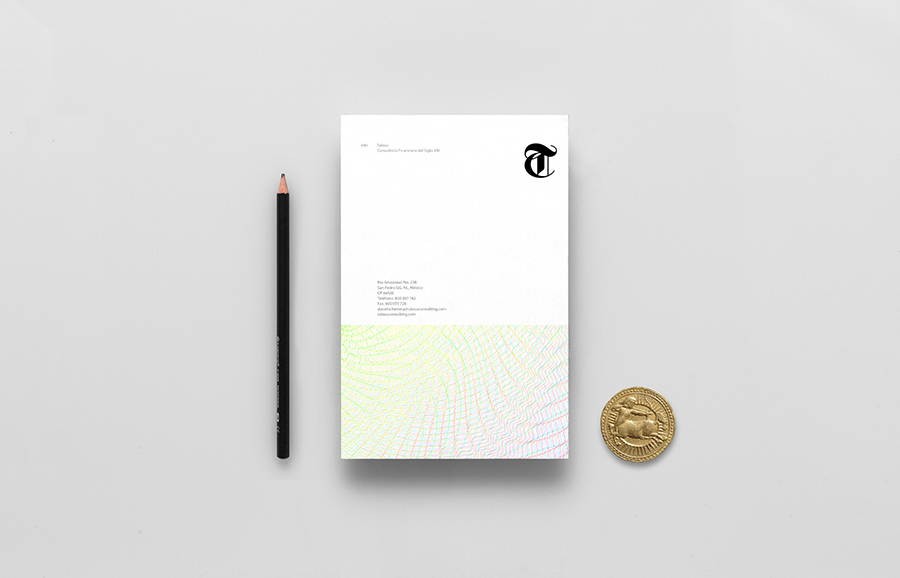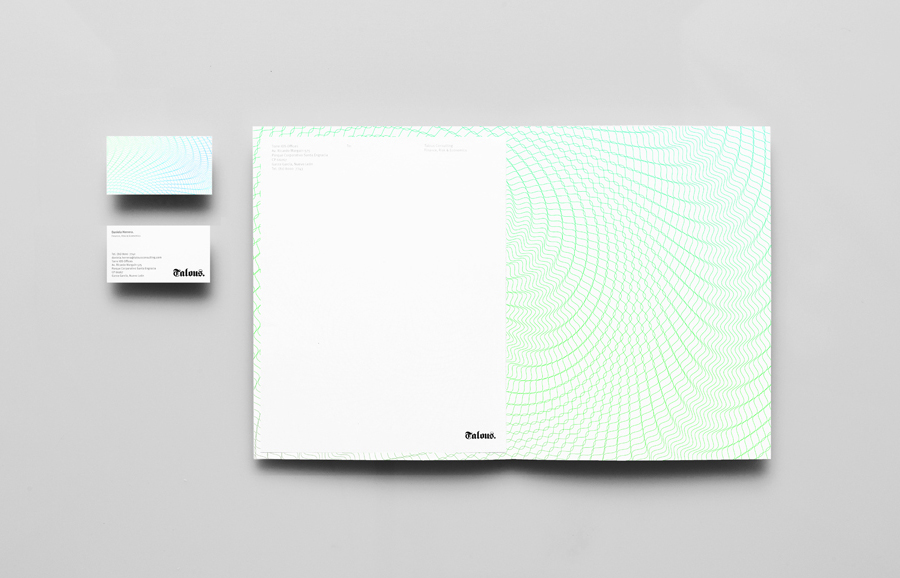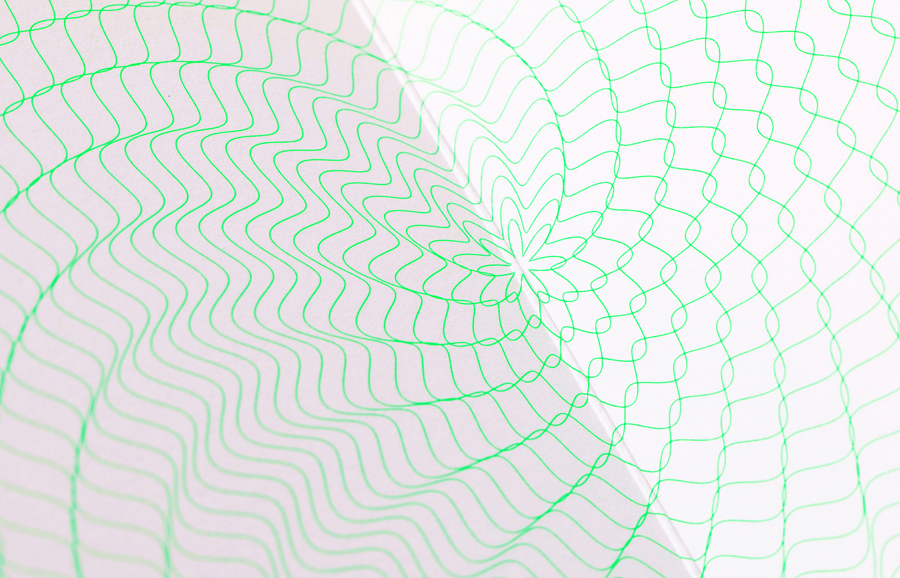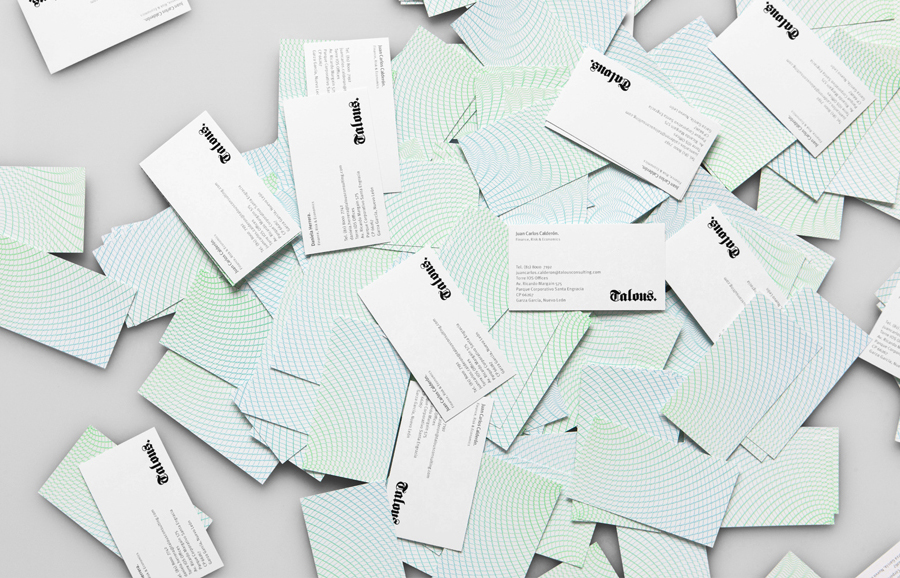 More brand identity work by Anagrama:
---