7-Eleven Sandwiches, Wraps and Salads by BVD
Opinion by Richard Baird Posted 19 January 2013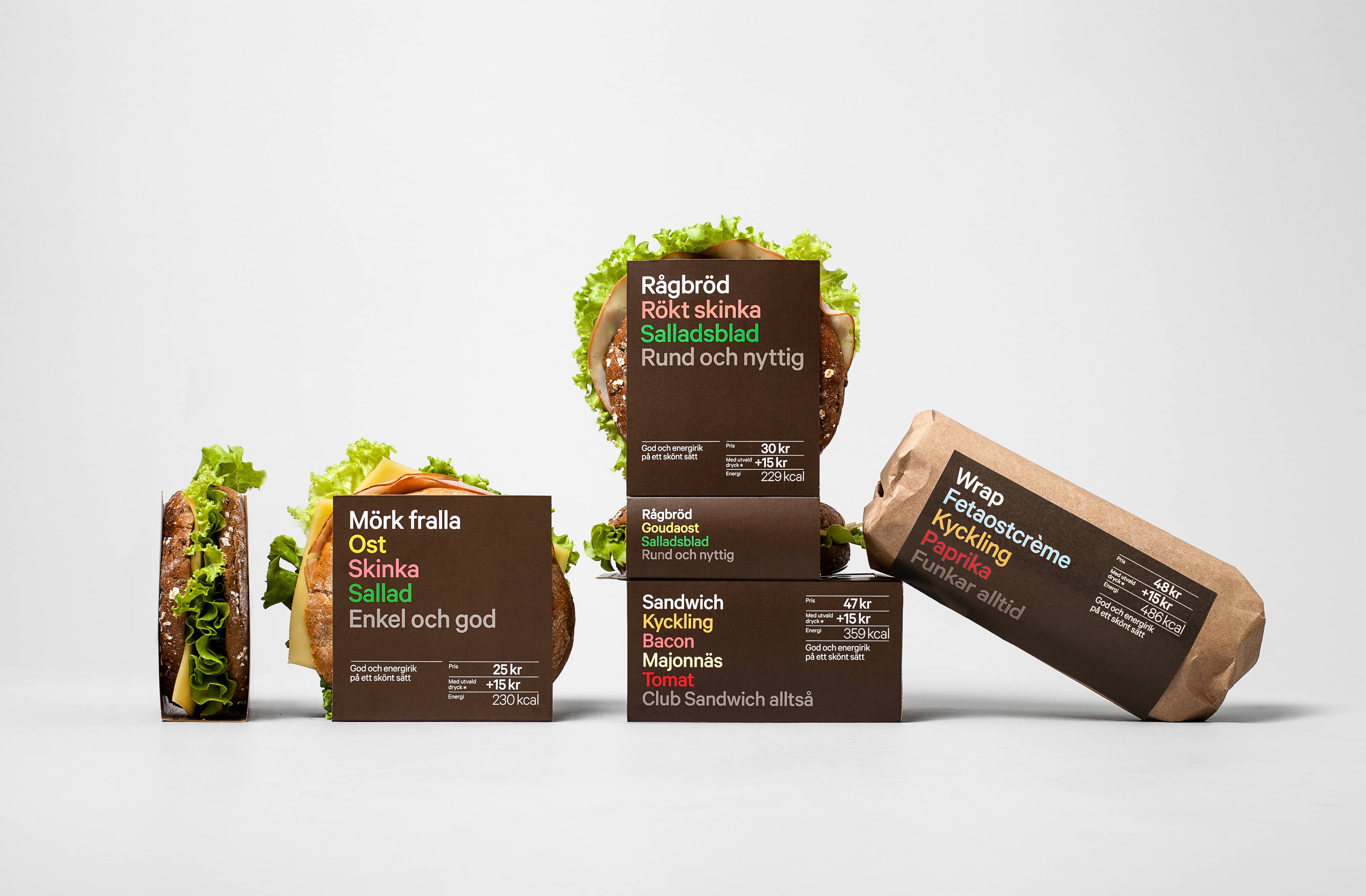 Stockholm based graphic design Studio BVD have created the packaging for Sweden's 7-Eleven sandwich, wrap and salad range. The studio's treatment combines the stacked sans-serif characters of Klim Type Foundry's Calibre with bright spot colours, and enhances these with a rich, earthy brown background.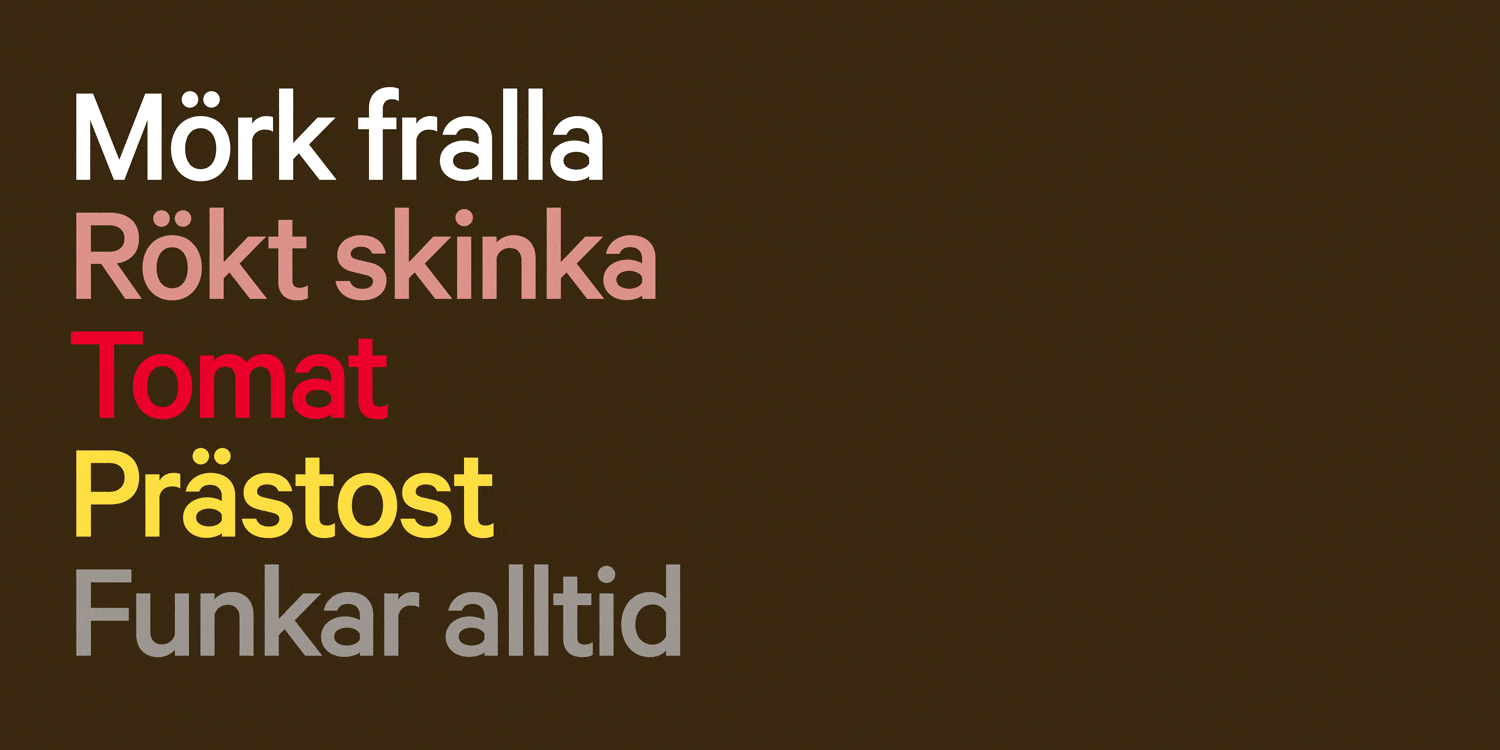 Concise letterforms, set within a simple layout and alongside a good use of space compliment an efficient, straightforward use of language, while the stacked structure, highlighting ingredients and the build of each sandwich and wrap, adds an element of play.
Together these have a healthy, flavourful and contemporary on-the-go quality, secure a distinctive aesthetic that really pulls out the detail, texture and quality of the food, and neatly conveys, with a communicative clarity, the nutritional value and ingredients in a no frills but interesting and creative way.
Design: BVD
Opinion: Richard Baird
Fonts Used: Calibre