PizzaLuxe designed by Touch
| Author: Richard Baird

|

Filed under: Cafes, Bars and Restaurants, Logo Reviews | Tags: Brand Identity, Brand Identity Reviews, Branding, Branding News, Business Card Design, Design For Print, Design News, Design Opinion, Design Reviews, Designed by Touch, Designed in London, Fluorescent Ink, Fluorescent Paper, Food Logos and Packaging Design, Graphic Design, Illustration, Logo Design & Branding Blog, Logo Designs, Logo News, Logo Opinion, Logos, Logotypes, Pizzeria, Restaurant & Cafe Menu Designs, Sans-serif Logotypes, The Best Brand Identities of 2013, The Best Logo Designs of 2013, Typography, Uncoated Papers & Cards, Visual Identity Design Blog

|

Comments Off

on PizzaLuxe designed by Touch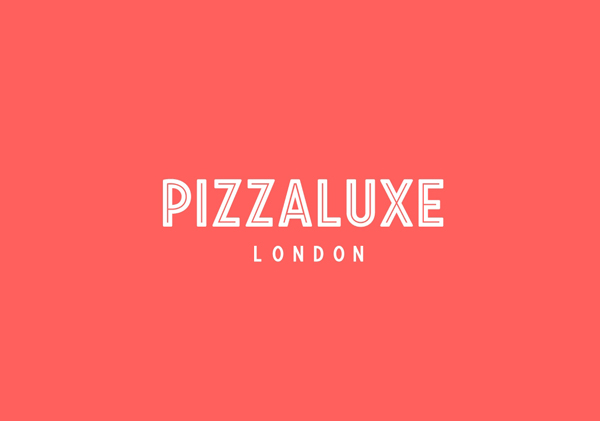 PizzaLuxe is a restaurant located on London's Brick Lane that hand makes good-value, freshly baked pizzas using locally sourced, 'deluxe' ingredients. To coincide with an expansion into the Westfield centre, Stratford, the brand approached Edinburgh-based design studio Touch to develop a new visual identity that would communicate their core values within a more 'polished' environment.
"Our solution was to create something iconic, using a custom typeface, as well as commissioning illustrator Joanna Basford to communicate the brand story via a series of bold, line drawings. This pared-back approach was then contrasted with the fluorescent ink on menus and printed materials, while a neon sign and wall-graphics worked well with the utilitarian chic of the venue itself."
– Touch
Conceptually it is a pretty simple solution but one that, through the juxtaposition of the urban and 'polished' character of a custom logo-type built from a well spaced combination of tall and slim, uppercase, inline sans-serif characters – setting a professional high quality sensibility – alongside the earthy, honest and local industry qualities of Joanna Basford's organic, hand drawn, single line weight and monochromatic illustrations, achieves a clear and communicative duality. A single, economical, neon spot colour adds a sense of energy and contemporary creativity to the identity without appearing superfluous within the utilitarian context of the interior design.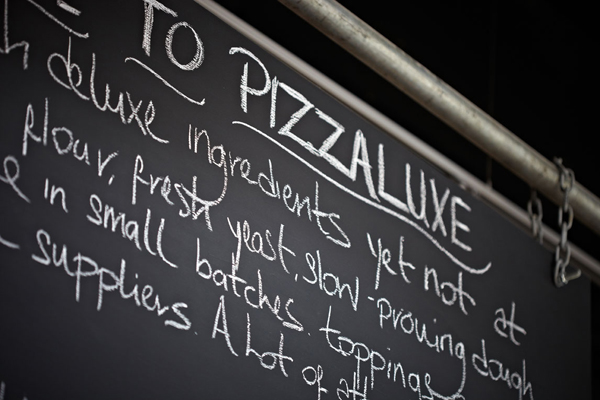 Follow BP&O:
RSS
Facebook
Twitter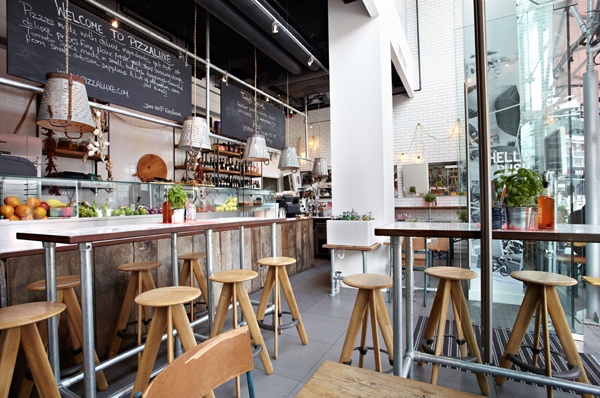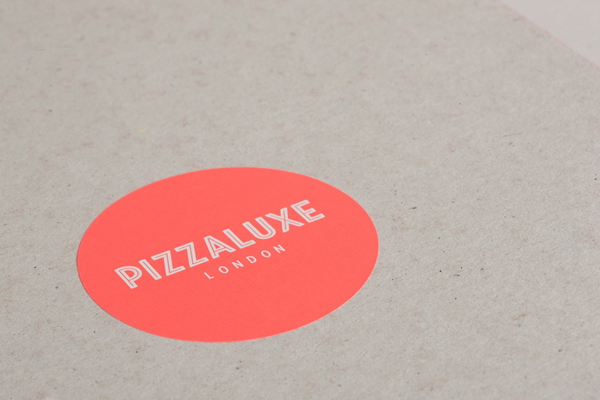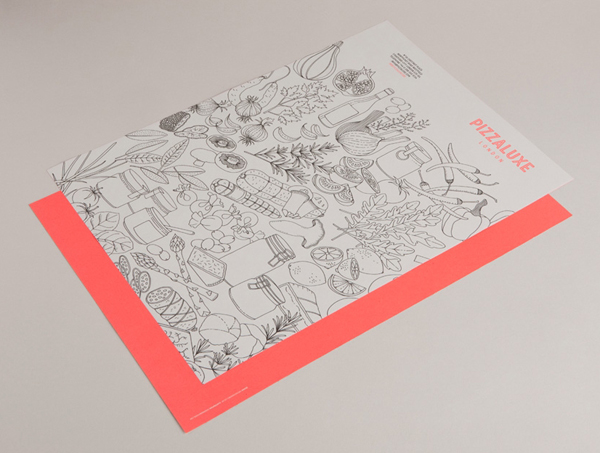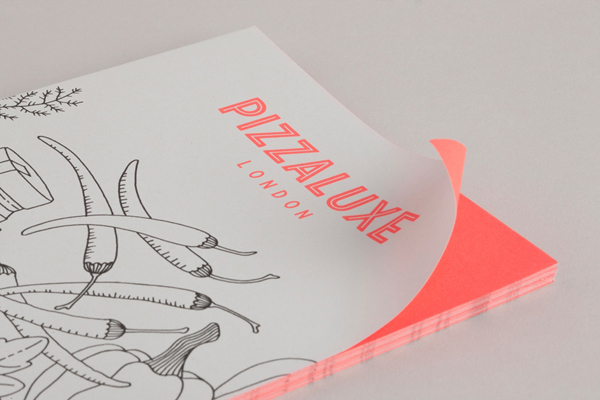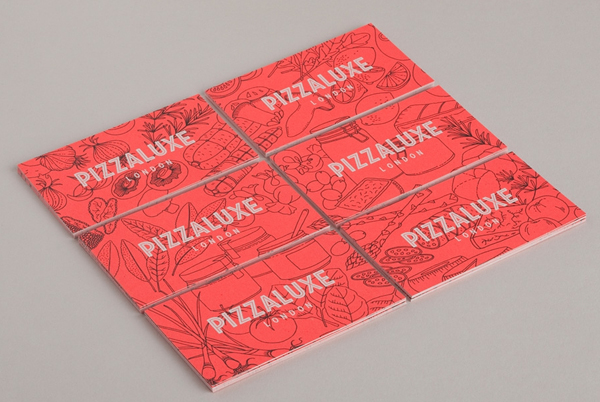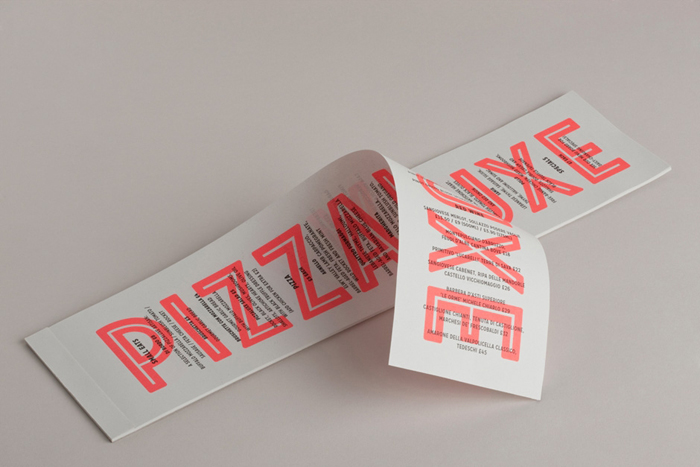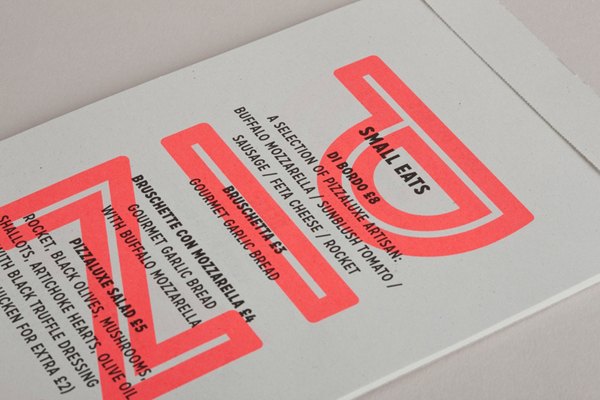 More restaurant brand identities:
Support BP&O
Thank you to everyone who has visited BP&O since its beginning in 2011. As many of you know, BP&O has always been a free-to-access design blog that seeks to offer extended opinion on brand identity work. It has sought to be the antithesis of the social media platform that often disentangles form, context and content. Writing articles can take 2-4hrs and are carefully researched.
I am passionate about design writing and believe that spending time to write about work, rather than just posting images, furthers design discourse. If you have enjoyed this article, have been with the site from its early days and would like to help contribute to its future, please consider supporting the site with a small PayPal donation. This will go towards the costs of hosting, CDN (to make the site quick to load) and Mailchimp, and cover some of the time it takes to research, write-up, format and share posts.
---