Taiwan High Mountain Tea by Victor Design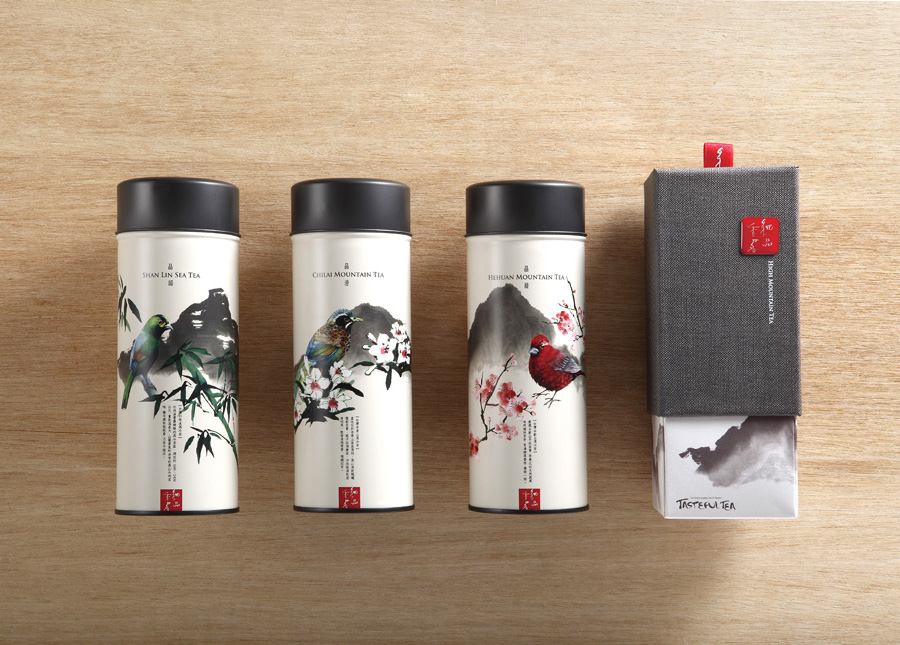 Victor Design have recently completed the packaging for Taiwan High Mountain Tea, a range of maple, bamboo, cedar, plum, pine and lily infused teas that have their origins in the high-altitude mountain top estates of Taiwan. Victor's approach neatly captures provenance with a three fold fusion of distinctive mountain silhouettes, flora and indigenous mountain birds illustrated with fantastic level of detail by hand using ink that quickly establishes a clear sense of craft.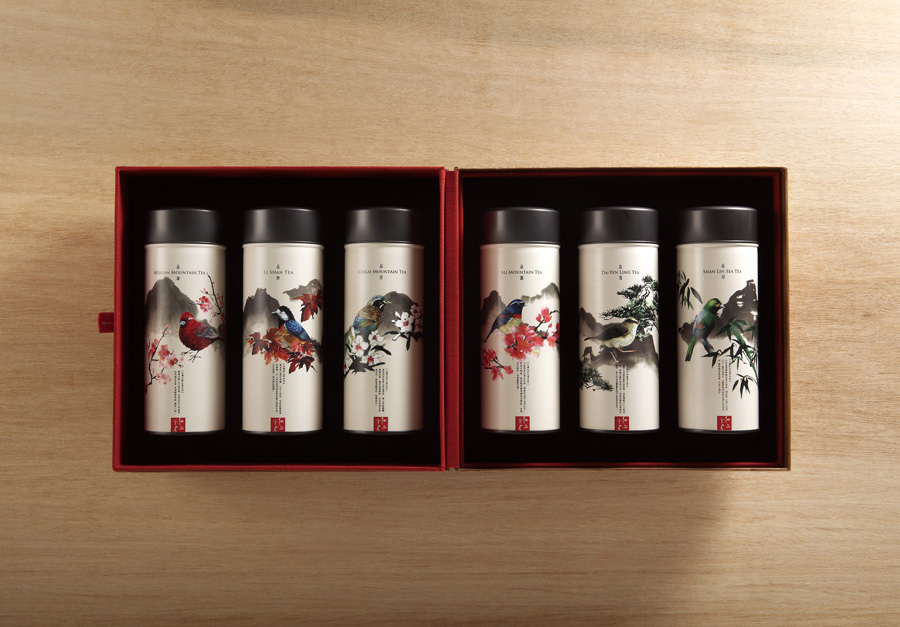 The colour pallete appears earthy and realistic, and is intelligently enhanced by a white background that doubles up as low lying clouds that give the peaks scale and the compositions a strong sense of foreground and background.
The illustration are complemented by a creative combination of canvas detail, tin tubes, folded card with printed interior walls, and the brushed bronze-like finish of a box with glossy badge detail. It is a combination that neatly utilises different structures and layers of packaging to create a sense of expense and high quality which resonate well with the traditional craft of the illustrations.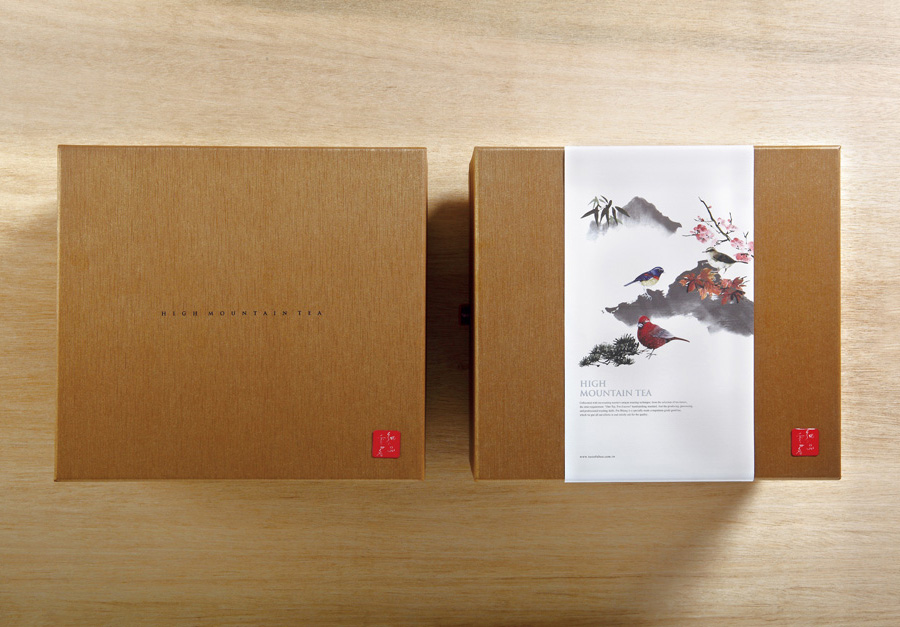 While there is a high level of material usage, something I am always a little wary about promoting, it feels largely very simple and appropriate, delivering layers of detail and consumer experience that finish with an illustrative approach that has a conceptual weight, works as a metaphor for high natural quality, establishes a sense of unspoilt lands, a subtle sense of mysticism and divides the range with a sophistication and expense.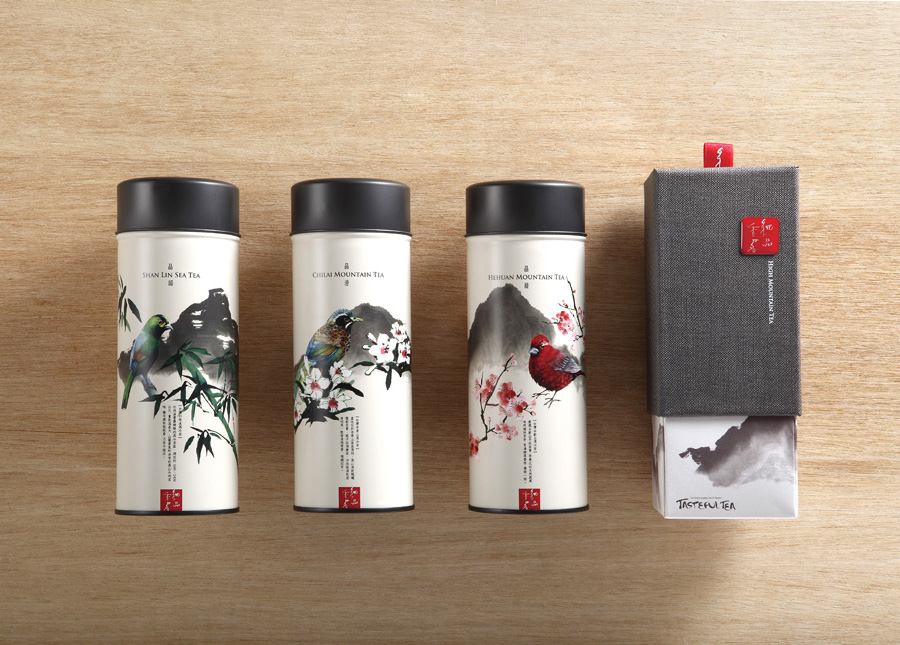 Follow BP&O:
RSS
Facebook
Twitter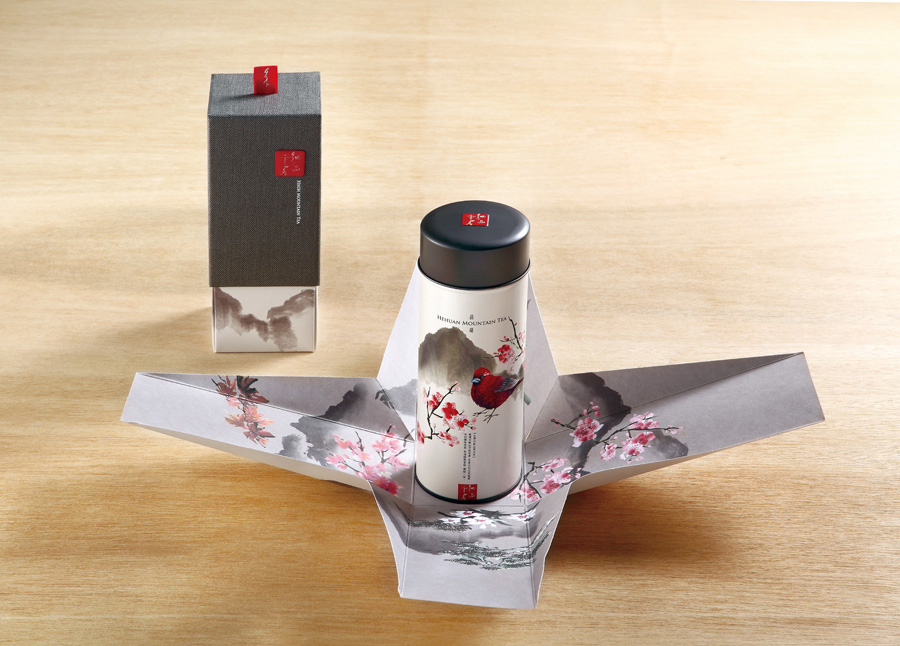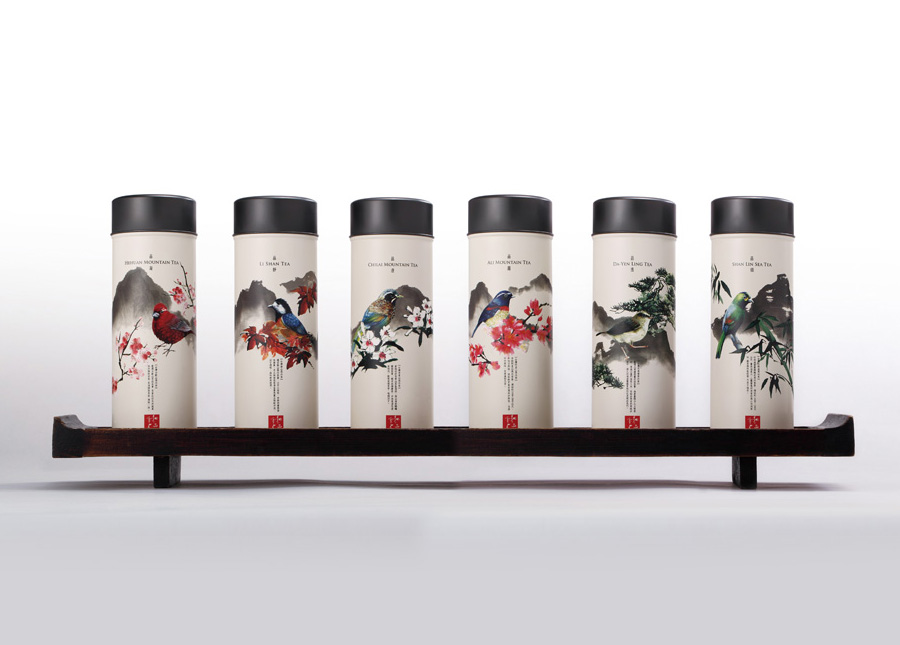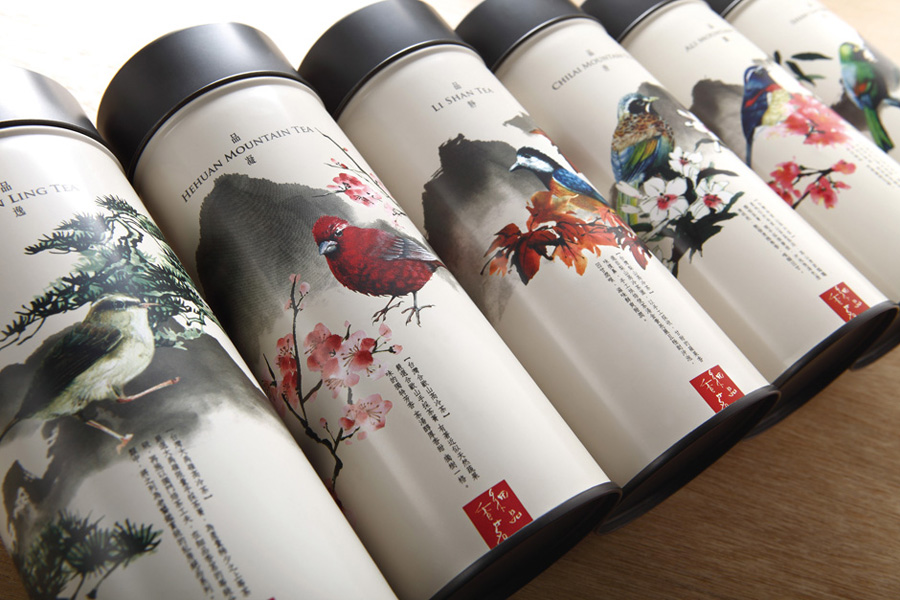 More tea packaging featured on BP&O:
---