The Fableists designed by Freytag Anderson
| Author: Richard Baird

|

Filed under: Fashion, Logo Reviews | Tags: Brand Identity, Brand Identity Design, Brand Identity Reviews, Branding, Business Card Design, Design For Print, Designed by Freytag Anderson, Designed in Glasgow, Ecological Branding and Packaging, Fluorescent Ink, Logo Design & Branding Blog, Logo Designs, Logo Opinion, Sans-serif Logotypes, Scottish Design, Stationery Design, Swing Tag Design, The Best Brand Identities of 2013, The Best Logo Designs of 2013, Unbleached Materials, Uncoated Papers & Cards

|

Comments Off

on The Fableists designed by Freytag Anderson
Opinion by Richard Baird.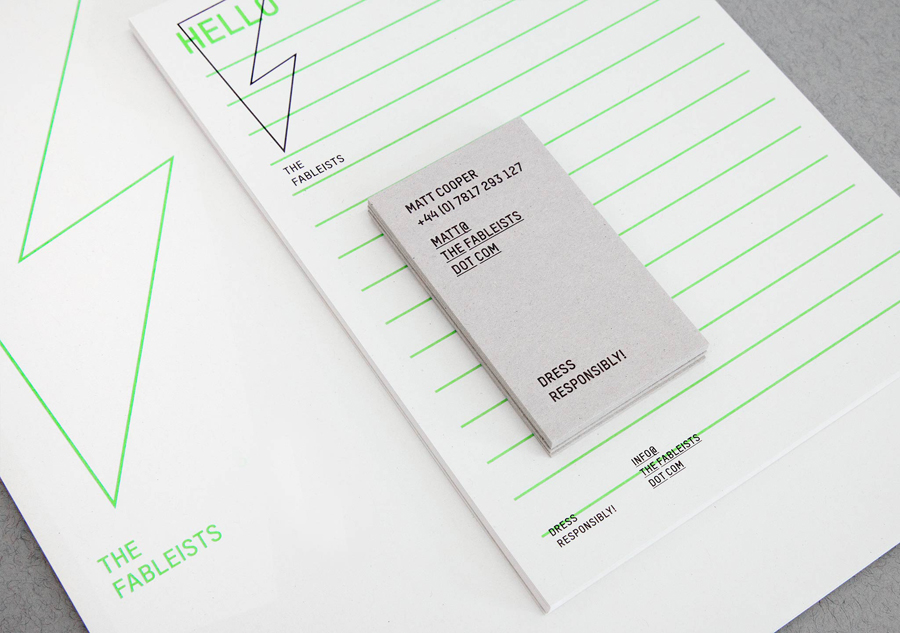 The Fableists is a children's clothing company that creates quality basics, predominantly unisex, designed to last with 'punk rock flair' and utilitarian, vintage clothing and work wear influence. Their products are underpinned by a sustainable brand philosophy that pays and treats their suppliers fairly, considers its impact on the environment and aims to educate buyers on the complete life cycle of their collections.
Design agency Freytag Anderson developed a new brand identity for the Fabelists which extended to business cards, tags and stationery. This draws together and communicates the brand's flair, the clothing's utility and the reduced environmental impact of production through a simple and precise communicative combination of a bright contemporary fluorescent green and the energy of a lightning F motif, the consistency, efficiency and reliability of an uppercase sans-serif, the textures and mixed tones of three different unbleached, uncoated material choices, and the economy of single and two ink print production.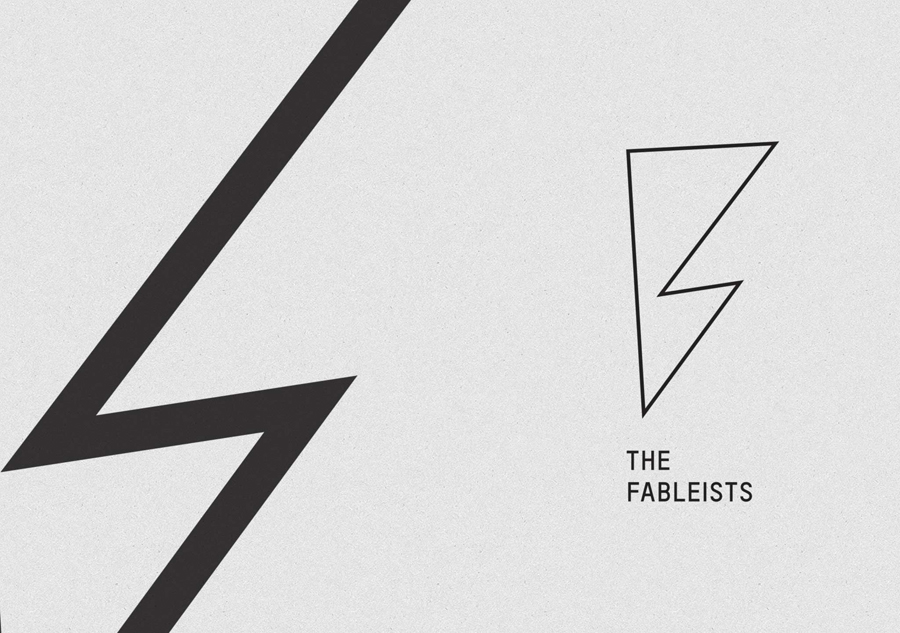 This unusual and elemental approach to kids fashion exists largely because the communicative priorities of the brand remain firmly on their more unique propositions, any sense of youth and play that might be considered as missing from the identity is delivered in far richer way on-line through the warmth and detail of fashion photography. More from Freytag Anderson on BP&O.
Design: Freytag Anderson. Opinion: Richard Baird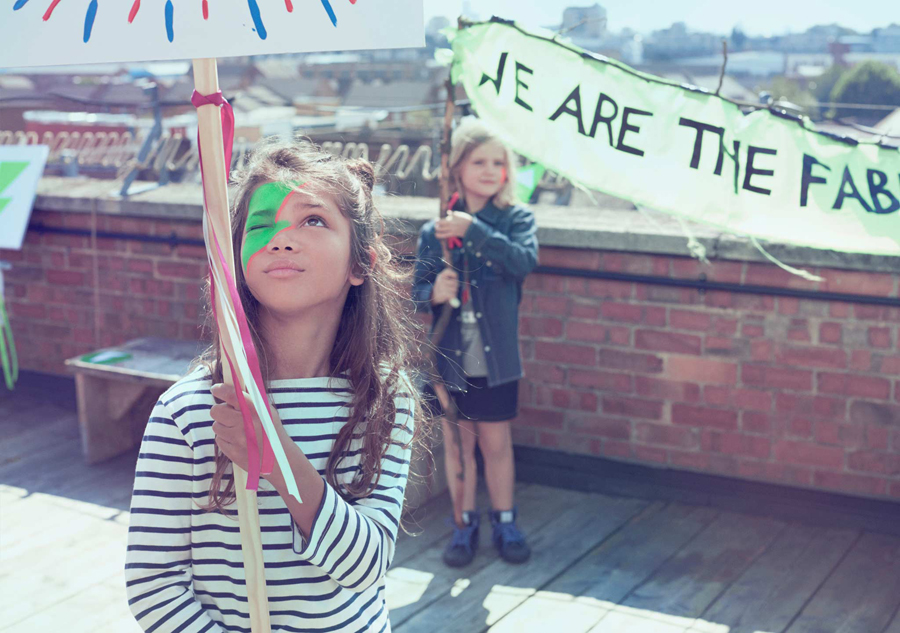 Follow BP&O:
RSS
Facebook
Twitter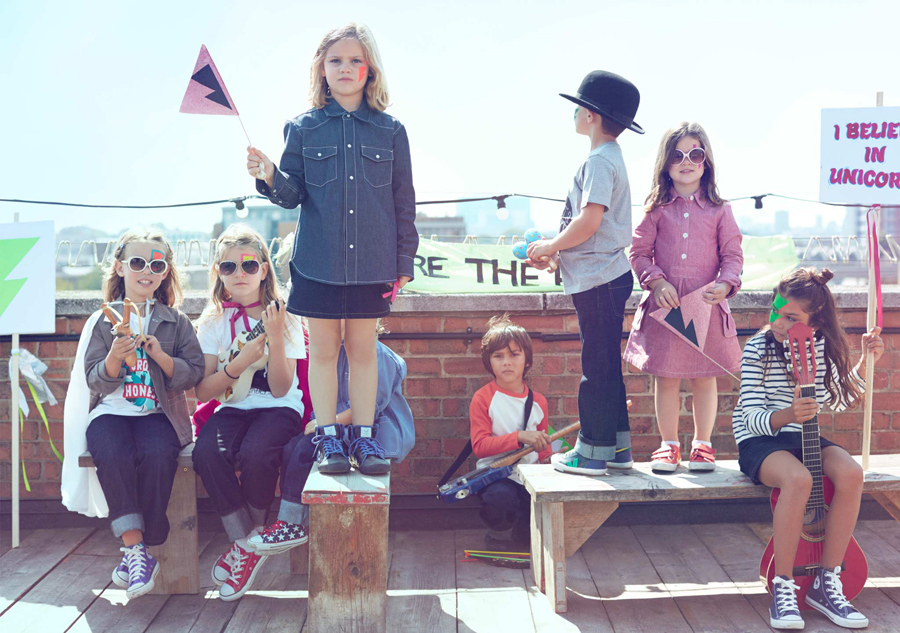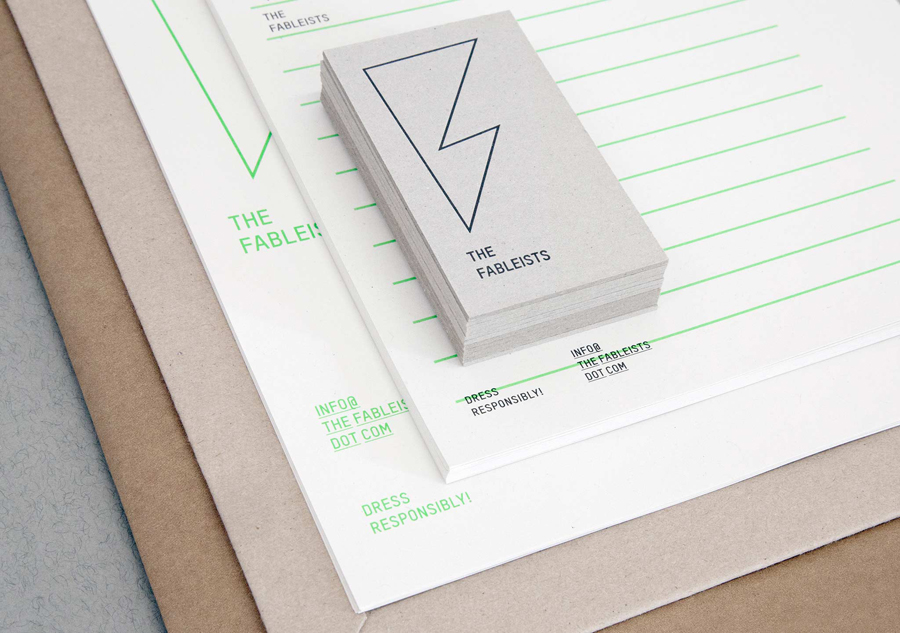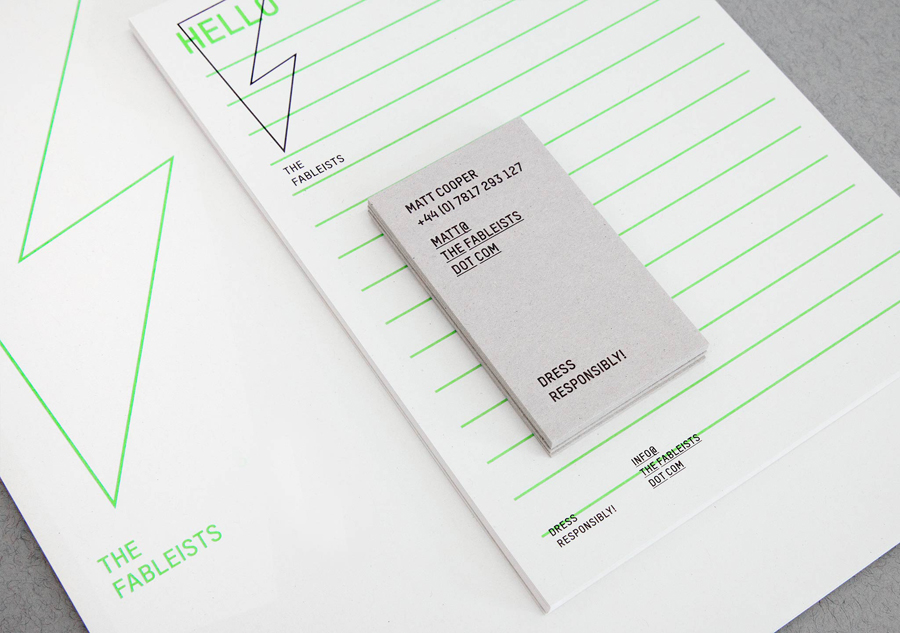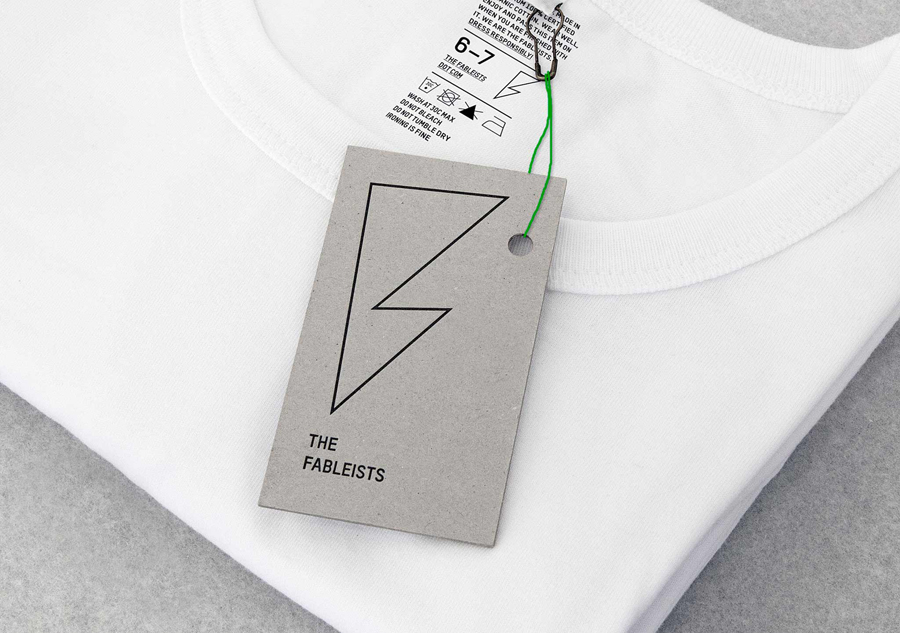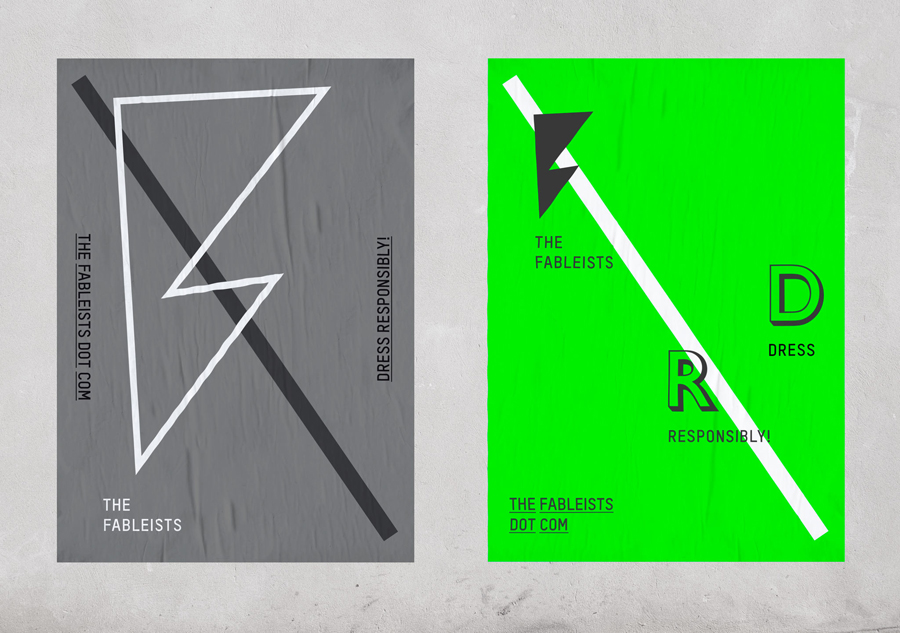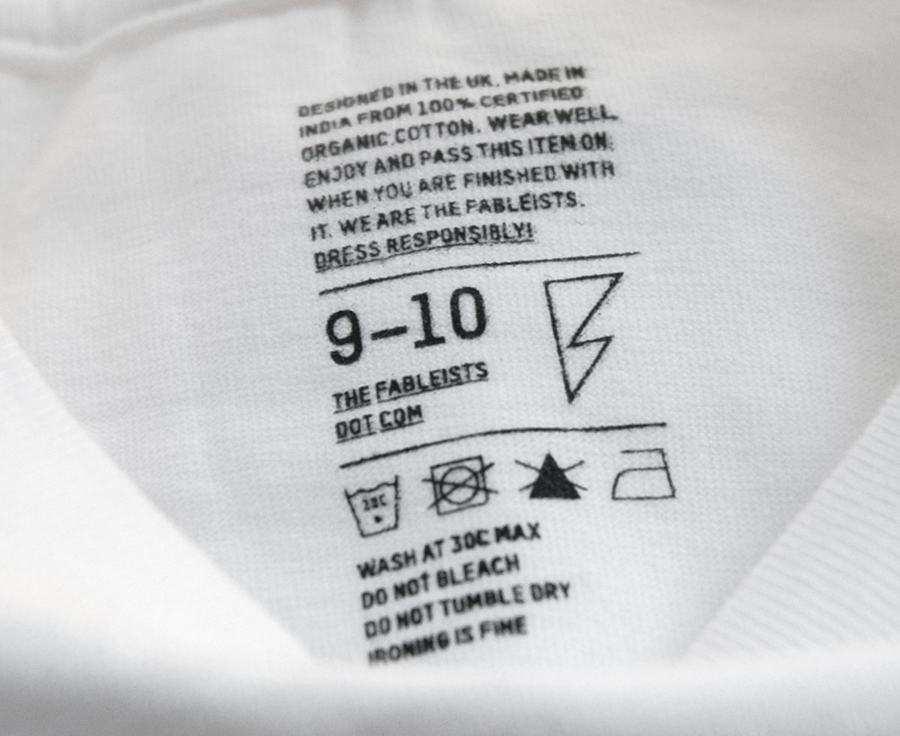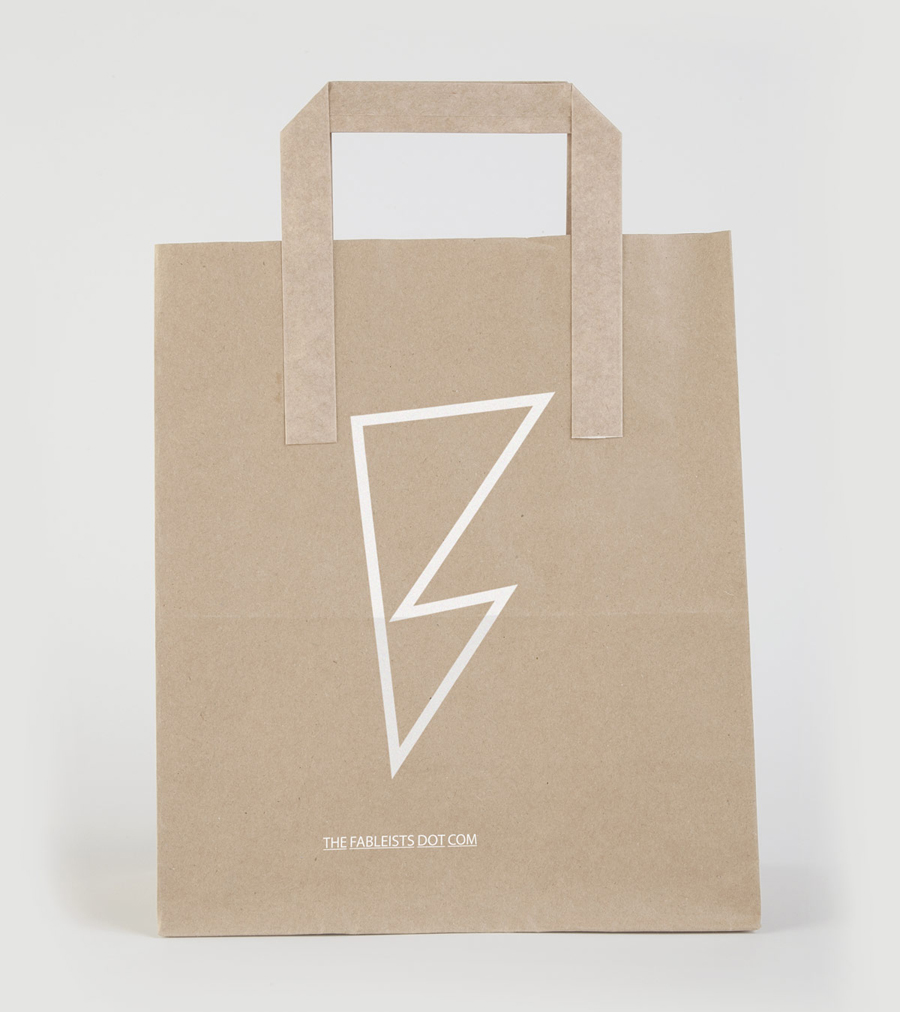 If you liked this then you may also like:
Support BP&O
Thank you to everyone who has visited BP&O since its beginning in 2011. As many of you know, BP&O has always been a free-to-access design blog that seeks to offer extended opinion on brand identity work. It has sought to be the antithesis of the social media platform that often disentangles form, context and content. Writing articles can take 2-4hrs and are carefully researched.
I am passionate about design writing and believe that spending time to write about work, rather than just posting images, furthers design discourse. If you have enjoyed this article, have been with the site from its early days and would like to help contribute to its future, please consider supporting the site with a small PayPal donation. This will go towards the costs of hosting, CDN (to make the site quick to load) and Mailchimp, and cover some of the time it takes to research, write-up, format and share posts.
---